11 Best Couple Live Cams Of 2022
Best Adult Chat Sites to Watch Live Couples
When most people think of sex cams they think of solo cam girls. Watching girls masturbating is nice and fun, but sometimes you really just need to see a dick pounding a pussy or an asshole. We took a look at all the Best Webcam Sites, and rearranged them according to their couples category. Of course, we included a short review of each site, so you can make a more informed choice about which ones you want to visit. Many couples broadcast on multiple sites, it's up to you to decide which platform you prefer.
These are the 11 best sex cam sites to watch couples fuck live for your pleasure.
ImLive.com
One the cheapest adult chat sites, ImLive is renowned for having private sessions with couples for under a dollar a minute. ImLive has a fantastic rewards loyalty program where you get membership points as you spend credits on the site. Each membership level you rise will award you with bigger amounts of bonus credits with every purchase. At the top level, ImLive is arguably the cheapest adult cam site in the world.
Private shows start at $0.98 a minute, with an average price of $2.50 a minute with cam2cam included.
Visit ImLive.com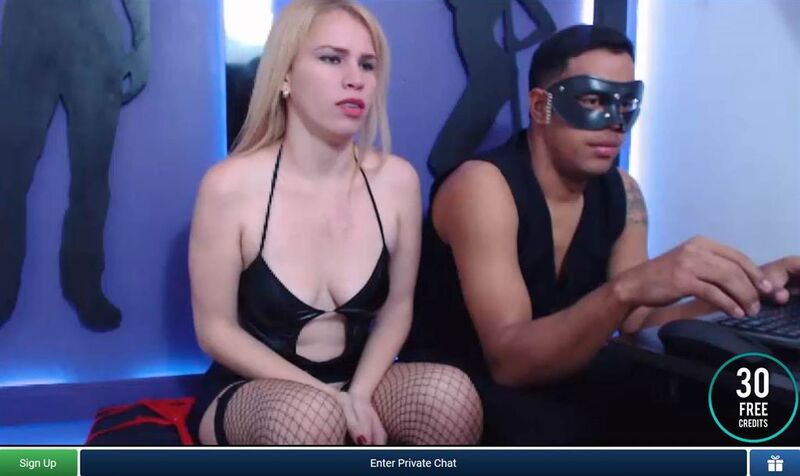 ImLive is a site geared around the premium experience. The free chat rooms are very tame and you will need to switch to a paid show if you want to see more. ImLive usually has between 20 and 40 couples to choose from, with many of them operating in HD. You can use the Multi-viewer to watch 6 couple cam rooms at the same time.
You can easily filter out what type of couple you are looking for on ImLive. You can choose from straight couples, gay couples, lesbian couples, transgender couples, and your regular old straight couples, all of which have their own search filter.
---
Stripchat.com
Stripchat is currently one of the biggest freemium cam sites online. While the site is filled with nudity, the layout is clean and devoid of the ads which usually plague free sites. Stripchat has a large selection of couples from all around the world, with many engaging in sexual activity in the free chat rooms. Stripchat isn't the cheapest freemium site, but it is very high on quality.
Private shows start from $0.64 with an average just over $2.00 a minute. Cam2cam is a separate show mode on Stripchat, usually costing more. Both normal privates and cam2cam shows can be inclusive of a free show recording.
Visit Stripchat.com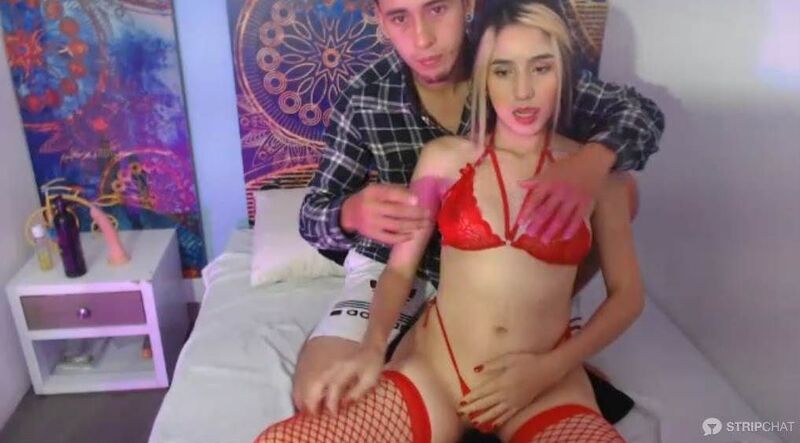 Stripchat is largely focused on users tipping int he free chat rooms. You will find plenty of couples that don't do private shows at all, sticking instead only to requests in the open room. There are usually several hundred couples to look through, so there is always something to enjoy and appreciate.
The couples category on Stripchat is inclusive of group shows, threesomes, and lesbians. Male and transgender couples can each be found in their own respective category pages.
---
Flirt4Free.com
Flirt4Free might not have the big selection of couples, but what Flirt4Free does have is show recordings. On Flirt4Free, every single minute that the broadcasters stream is recorded, and in glorious HD too. As a user, you can choose if you want to watch a chat room live or if you want to watch something that was shot during a private session a few weeks ago. Show recordings are cheaper and if bought stay in your collection.
Paid show types are inclusive of c2c and start from $0.55 a minute, with an average price closer to $3.30 a minute. You can record any show you pay for, but will need to pay again to rewatch the show, unless you're paying for the VIP package.
Visit Flirt4Free.com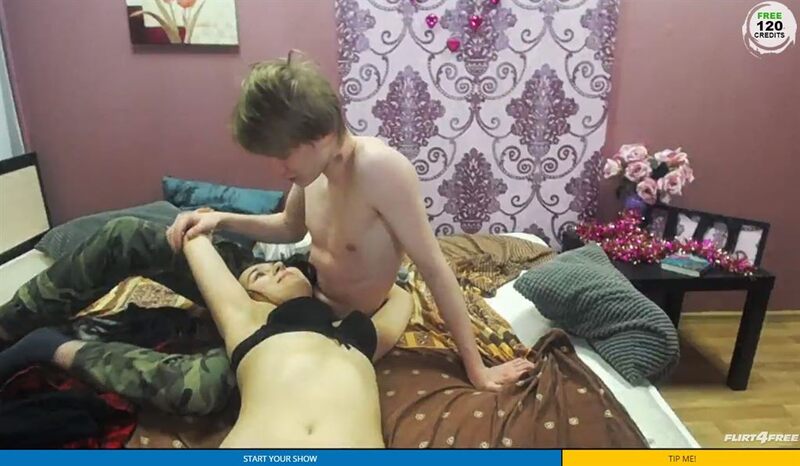 Flirt4Free doesn't have as many couple cams as most other sites. Usually, you will find maybe a dozen couple's chat rooms to choose from. While some of the couples will get somewhat playful in the free chat rooms, most will only engage in raunchier activity while in a paid show mode.
Flirt4Free's couple category has mostly boy/girl rooms with a few lesbian rooms. You can find more lesbian couple rooms searching through Flirt4Free's main girls page. There are quite a few male couples in the Guys category, but there are rarely any trans couples.
---
xLoveCam.com
xLoveCam is a European haven – French, Italian, and German models, among many others, populate the site. Not every cam room will have HD quality, but those that do are clearly labeled. A few cool features include models posting their schedules so you can always know when they're online, rooms having star ratings out of 5, and Mondays are always Topless and full of special promos.
Prices are super cheap. On average, you're looking at just over $1.80/min for a cam2cam show, and a minimum price of just $1.20/min. Xclusive shows (That others' can't spy on) will cost at least 50% more than the original private chat rate.
Visit xLoveCam.com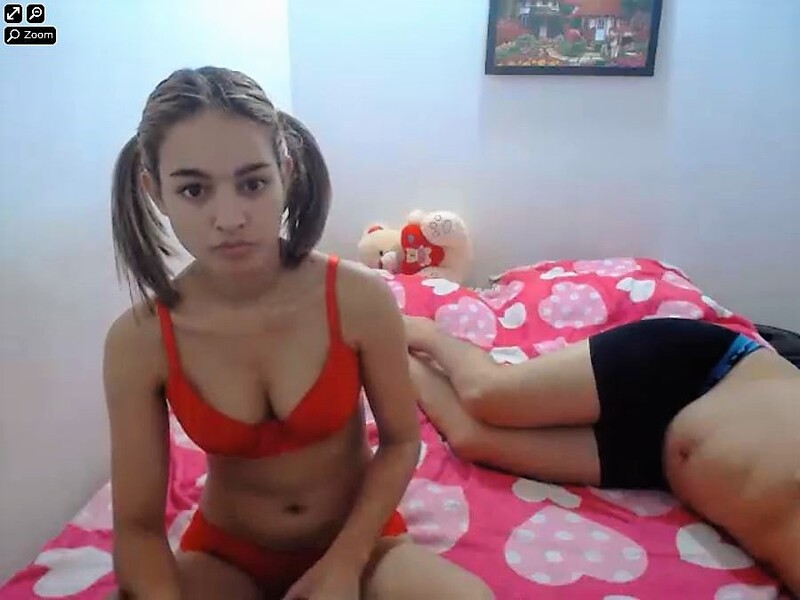 Generally there are about 600 hosts streaming at any one time, and in particular there will be between 15-20 online couples, which include men, women, and trans couples too.
If you select Categories on the handy search engine, it brings up the options of Couples, Threesomes, Foursomes, etc. You can always narrow down the search and select which couples, different rates, and even HD quality. When you hover over a profile pic, you can see what they're up to that very moment through their live feed.
---
Chaturbate.com
In terms of sheer quantity, few sites can compete with the number of amateur couple chat rooms on Chaturbate. At most times of the day, there are several hundred online with some rooms having thousands of users watching. Chaturbate is mostly geared towards the free chat, that means people tip for requests and towards goals. That being said, there are still plenty of rooms available for private sessions.
Private shows start from $0.54 a minute, with an average price of $3.00 a minute. Cam2cam is not included and can be difficult to set up.
Visit Chaturbate.com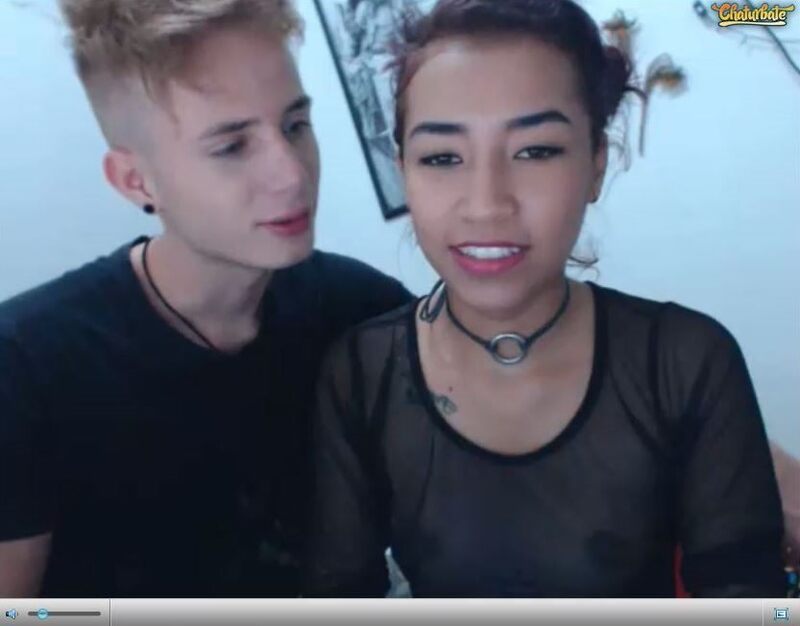 Chaturbate has hundreds of genuine amateur couples. At any given hour there can be pages and pages of couple chat rooms for you to look through. Models on Chaturbate often set up group shows and ticket shows instead of private shows, so it isn't always an intimate of an experience.
Chaturbate's couple category is filled with couples, threesomes, orgies, and gangbangs with models from all around the world. Male and trans couples can each be found in their respective gender sections.
---
C2CPorn.com
C2CPorn isn't a sex cam site, it's an aggregate of cam sites. It collects models from many of the most popular sex cam sites and displays all of them on one page. You get a massive selection with pages upon pages to look through. You can use C2CPorn to quickly find a sexy couple to watch. The site has additional categories, which make filtering for rooms very simple.
The site itself doesn't have chat rooms, but will direct you to the chat room of the models you are interested in.
Visit C2CPorn.com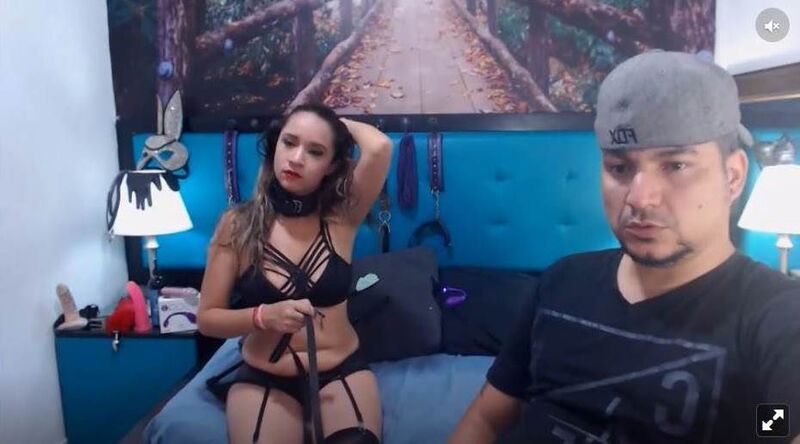 As the selection on C2CPorn comes from different cam sites, you can find webcam models from all around the world. You aren't really limited to the models which register on any one site. Just make sure to turn off ad-block and enable flash for the best experience.
However, as none of the models are actually listed on C2CPorn itself, it can be a little harder figuring out where you're going to end up. We recommend seeing where the girl is operating on, and reading the review for that site here if you're unsure of what to expect.
---
CamSoda.com
While CamSoda doesn't have the largest collection of couples on cam, there is one exciting feature which puts them far ahead of the curve. On CamSoda, you can get a live preview of all the rooms at once. On a computer, hovering your mouse over one chat room gives you a preview of the whole page at once. On mobile devices, it is one of very few sites you can cam2cam on the go.
Private shows on CamSoda start from $0.48 a minute, with an average price of $1.92 a minute. Cam2cam and a free show recording may be included.
Visit CamSoda.com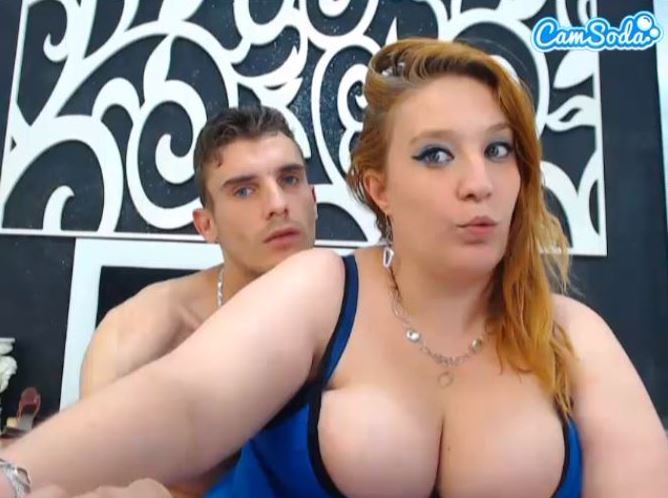 Depending on the time of day, there may be up to a dozen couples online on CamSoda. As a freemium site, most of the hosts are willing to engage in sexual activity for tips while in the free chat rooms. But, you will find that other models will only strip if you engage in a private show.
The couples category is mostly boy/girl, with a few lesbians thrown in the mix. You can usually find a few trans couples under the trans filter, but there are rarely any male couples.
---
BongaCams.com
BongaCams is a freemium chat site with a ton of action. It has a great variety of HD couple sex cams rooms, with many having fun in the open chat rooms. The prices for private sessions with couples is a little steep, but you also have the option to tip for a show in the public chat. Just be aware, BongaCams can be pretty pop-up heavy.
Private shows on BongaCams have a set price of 60 tokens a minute, ranging from $3.24 to $4.11 a minute, depending on how many tokens you buy.
Visit BongaCams.com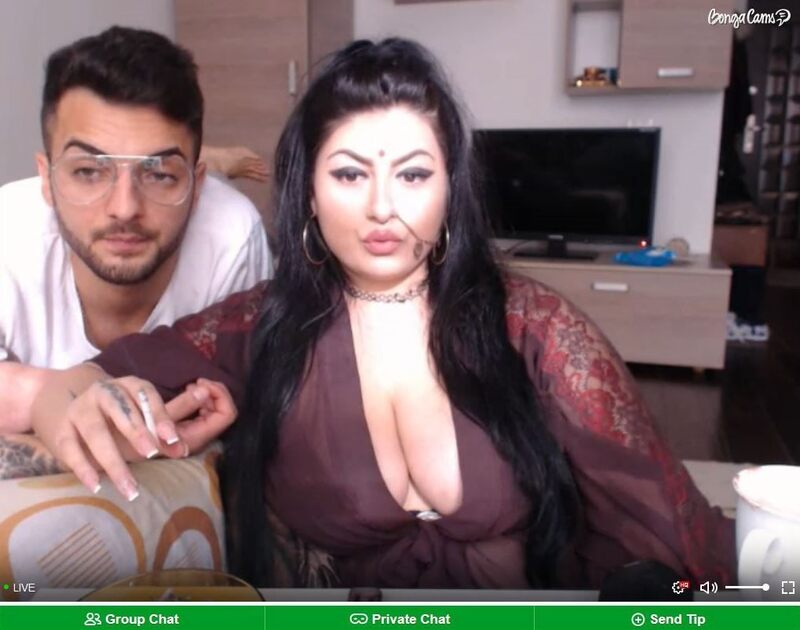 There are usually around 100 couple chat rooms on BongaCams, with several of them running a hidden theme. Often, the cam girl will be set up in an office, and her "boss" will be in the room while she tries not to orgasm. Many models don't offer private shows as an option, but some offer the option to cam2cam without entering a private chat.
BongaCams' couple category has boy/girl couples, lesbian couples, orgies, and threesomes. Male and trans couples can both found in their own respective gender categories.
---
Sexier.com
A great low cost option, Sexier features many live couples on cam for an attractive price. The webcam quality on Sexier isn't the greatest, but the selection is pretty damn good. You won't encounter just European or South American couples, Sexier has a variety from all over the world. Sexier rewards you with free credits with every purchase, depending on your membership status on the site. Another added bonus is the excellent mobile version of the site.
Privates on Sexier are inclusive of cam2cam and start from $0.98 a minute, with an average price of $2.50 a minute.
Visit Sexier.com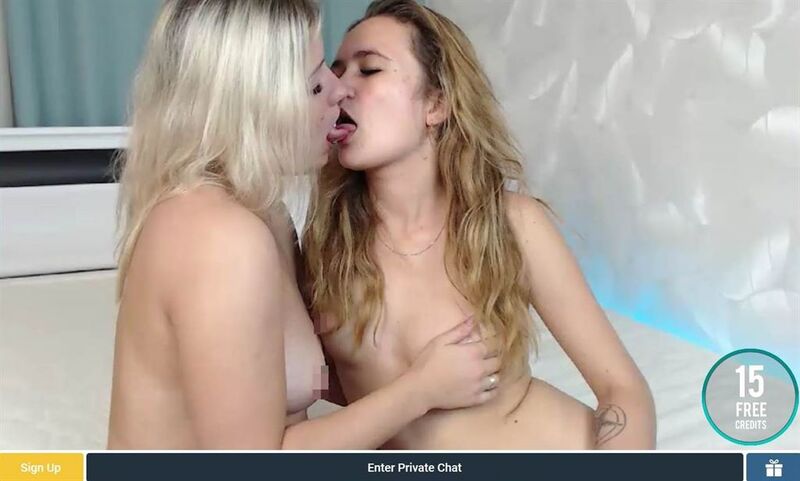 Sexier is a premium site. Models only get sexual in private chats. However, the site is very popular with users. That means that the attractive cam couples are usually always in a private show with another user. You can spy in on the private show, wait for the other user's show to be over, or choose a different couple.
Sexier has many webcam couples and groups to choose from. As you browse through the category, you will see that lesbian couples, straight couples, and group sex shows have all been combined on one page. Male and trans couples can both be found on their own respective category pages.
---
LiveMindy.com
LiveMindy is a well known adult chat site with thousands of registered users, and is among our top premium sites. As you would expect of any real cam site, they of course have an entire section dedicated to couple cam rooms. LiveMindy has a pay as you go option. Rather than committing and pre-buying large token packages, you can leave your credit card on file and get charged as you go.
Private shows on LiveMindy start from around $1.00 a minute, with an average price just over $3.00. Cam2cam is usually included, but it is up to the model.
Visit LiveMindy.com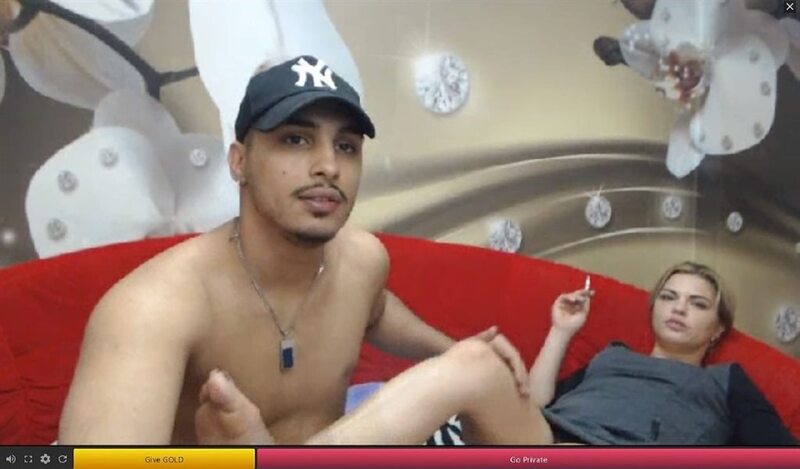 LiveMindy usually has over 50 couples to choose from, mostly from South America and Europe. Most of the couples on the site will only engage in sexual activity in private chats, but some are willing to take requests for tips in the free chat rooms. You can only open up one chat room at a time, so don't bother trying to open up multiple rooms at once.
The couples category on LiveMindy is features mostly boy/girl rooms. There are a few lesbians, but there are more lesbians in the general girls pages. LiveMindy does not feature and male or trans couples.
---
Cam4.com
Cam4 is a freemium cam site with a ton of amateurs. While the site has many models, it also has many faults. Many basic features are locked behind a monthly paywall. Our exclusive link will disable ads on the site for a month, but after that prepare to be bombarded unless you pay for the Gold membership.
Private shows are inclusive of cam2cam and start from $0.96 a minute, but the average price is quite a bit higher, costing around $5.40 a minute.
Visit Cam4.com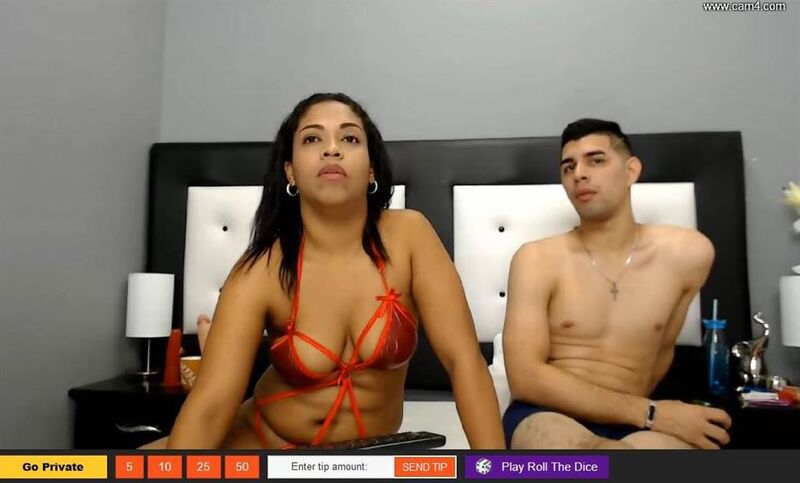 As a freemium site, you will find that nearly all of the couples are willing to perform for tips in the open chat rooms. That means that you will find plenty of nudity on the site as soon as you arrive. But, due to the higher cost per token on Cam4 than on other site, tipping in the free chat is also more expensive.
Cam4 displays all of the couples on one page, regardless of gender. That means that you will see gay couples and trans couples having sex on the front page, as well as straight couples. There is no way to filter this properly, so it's up to you if you mind or not.
---
Conclusion
We highly recommend actually making an account on all 11 sites. Since many of the models broadcast on many overlapping sites, you can find which site the couple you are interested in charges the cheapest price on. Some couples intentionally choose one site to focus on and will give it the best camera quality.
For example, if there is a couple that focuses on Flirt4Free, that couple will have great video quality on Flirt4Free, but their video stream might not look as good on BongaCams, which they also broadcast on.
That being said,
If you want a one-stop shop, the best sex cam site to watch couples fuck in 2022 is ImLive. In terms of quality, selection, and customer support, they do a great job.
We have yet to be disappointed by a private show there.
Visit ImLive.com
---