2 Cam Sites Which Let You Pay for Your Live Shows as You Go
Cam Sites With a Pay-As-You-Go Option
On most cam sites, you'll need to buy credit/token packs in advance and use them to fund your live show activities. This payment system practically means that you'll have to spend money even before you actually started chatting with any of their models. On the other hand, there are a couple of pay-as-you-go sites which let you pay directly for cams. They are two of the best cam sites around, offering plenty of cam chat options and online features you'll immensely enjoy regardless of their unique payment system.
Flirt4Free.com
On Flirt4Free you'll meet around 600 gorgeous models ready to entertain you in hi-def chat rooms active around the clock. They usually don't perform naked in public, but there are exceptions here and there, especially during Party Chats where your tips, if given generously, can set wild shows in motion.
Visit Flirt4Free.com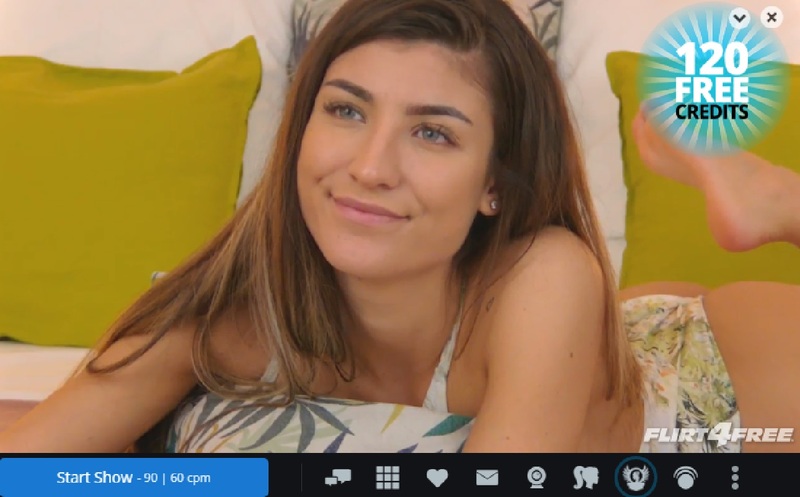 Flirt4Free puts at your disposal manifold chat options and plenty of fetish cam shows, including a whole section dedicated to hardcore live porn, and lucrative reward and VIP programs. A private show with one of the site's beauties will cost you $3.00 a minute on average. The cheapest models charge as low as $0.50 a minute. There aren't too many of them on the site, but there is no shortage of girls who take 1-2 dollars for a minute. You won't be charged extra for opening your can, which you can do either on your computer or your mobile phone.
You can also opt for a Multi-User Show. In this show, you will join or be joined by other users and you won't be able to activate your camera (unless you were the first participant in the show), but you'll enjoy a hot performance with full nudity while saving around 25% in comparison to a 1-on-1 chat.
Flirt4free lets you pay for its premium services like any other cam site by buying credit packs. In addition, through its Play & Pay feature, you can choose to pay for each live show you'll initiate right after it's completed with no need to buy credits. Money is subtracted from your credit card. To use Play & Pay, you'll be required to set up an active payment account by making a one-time purchase of credits (The minimal pack will suffice).
Flirt4Free's best feature is its reward program. This program gives you point for virtually any action you do on the site (even routinely signing in). With these points, you can get all sorts of perks, among which are free access to premium videos and discounts on every new credit purchase.
As a regular user, you should also consider signing up for the site's awesome VIP program. For $39.95 a month, you'll be spoiled with a variety of benefits like enhanced private messaging with models, free 200 videos a day, unlimited access to your recorded shows, VIP promos and 5% off on all video purchases.
---
Streamate.com
With around 1,500 constantly online chat rooms populated by beautiful and amiable performers who will go to great lengths to give you good time, Streamate should definitely be included in your cam sites portfolio. The site has hot Gold Shows in which you, along with other horny users, can watch its models perform naked at relatively low prices. As a repeat user, you'll highly benefit from a reward program that gives you back some of the money you've spent on private cam chats.
Visit Streamate.com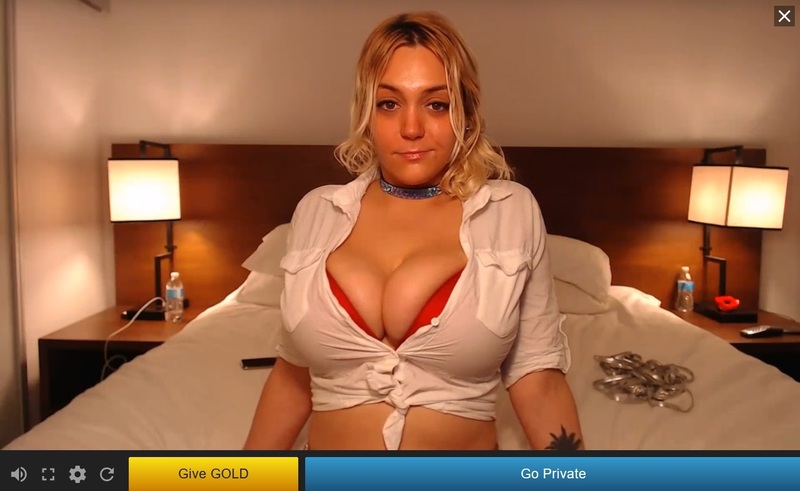 The site's models will charge you an average sum of $2.70 a minute for chatting with them in private. Minimum rate is $1.00 a minute. Private chats can be spied on by other users. To deny them access, you may invite the model of your choice to an Exclusive Chat, but be prepare to pay 25-50 percent extra.
Gold Shows are a wonderful way to watch hot girls performing fully naked at significantly lower prices. The performer sets a tip goal that must be met in a predetermined time frame for her show to start. You'll have to pay a fixed price to reserve yourself a seat along with other users who have paid the same sum. If you paid and the show hasn't started, you'll be refunded. What is really great about these shows is that the models will usually erotically pose for you (including losing some or all of their clothes) before their performance officially starts trying to lure you into tipping them and promise your participation.
On Streamate, unlike Flirt4Free, there is no option to buy credit packs. You can only pay for live shows as you go. When you sign up, you'll be required to provide a payment method which can be either your credit card or your PayPal account. Money will be directly subtracted from it once you start a premium live chat. To prevent you from being carried away, the site imposes a daily spending limit you can raise only by contacting its support team.
Streamate expresses its appreciation of its repeat users through its reward program. This program gives you some of the money you've spent on chatting on the site depending on your member rank. Rank is determined by the number of days you have been active on the site (i.e. taking part in paid shows). If you attain the highest rank, 10% of your expenses will be reimbursed to you.
---
Conclusion
Paying for live shows as you go has one clear advantage. It enables you considerable flexibility with managing your live porn budget. You only pay for what you watch without paying in advance for services you haven't yet used as in the case of buying credit packs.
If you're not comfortable with this payment system, or you want to start using it in a gradual manner, Flirt4Free lets you choose whether you want to pay with credits already bought or use its Play & Pay feature and fund your live chats directly from your credit card. Along with its multiple chat options, great features and excellent streaming, this is the reason why we prefer it to Streamate. To put it another way, if you need more time to get used to funding your live porn activity as you go, Flirt4Ffee with its hybrid payment system is where you should go.
Visit Flirt4Free.com
---