4 Sex Cam Sites with an Invisible Mode
Sex Cam Sites That Let You Watch Anonymously
While watching sex cams is great, it can get annoying when cam girls immediately message you when you enter their room. Just because you have tokens, doesn't mean that you want to start tipping straight right away. Sometimes, you want to watch the rooms for a few minutes, to know if it's where you want to spend your time and money. The sites below are the only cam sites with anonymous invisible modes.
BongaCams.com
BongaCams has the truest invisible mode. It comes as part of the VIP package. It hides your online status while browsing in the cam rooms. Cam girls won't be able to see that you are online, even if they are on your friends list and the tips are anonymous too. The VIP package costs €16,65 a month and awards €15,00 in gift cards to use on the girls.
Visit BongaCams.com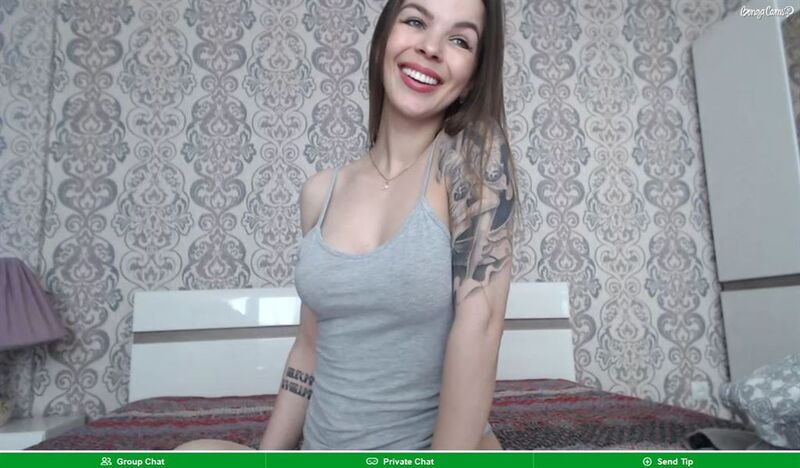 BongaCams' invisible mode needs to be activated manually in your profile. Once it is on, you can enter the chat rooms of all your favorite cam girls. Since you aren't visible to them, they won't message you and they won't acknowledge you. You can watch them in complete secrecy, tipping discreetly only when you feel like it.
BongaCams usually has upwards of 1,000 webcam models online, with the majority being female webcam rooms. Tokens cost between €0.11 to €0.16 each, with users tipping for various requests and goals. The site has great customer support, with options to contact them by email, phone, or live chat.
---
Flirt4Free.com
Flirt4Free has a different approach when it comes to going incognito. To start, you can select up to 5 screen names to use in the chat rooms. You can switch between these names as you please, so the models don't know what it's actually you. You can pay for the monthly VIP package valued at $39.95 to get even more screen names and other great benefits.
Visit Flirt4Free.com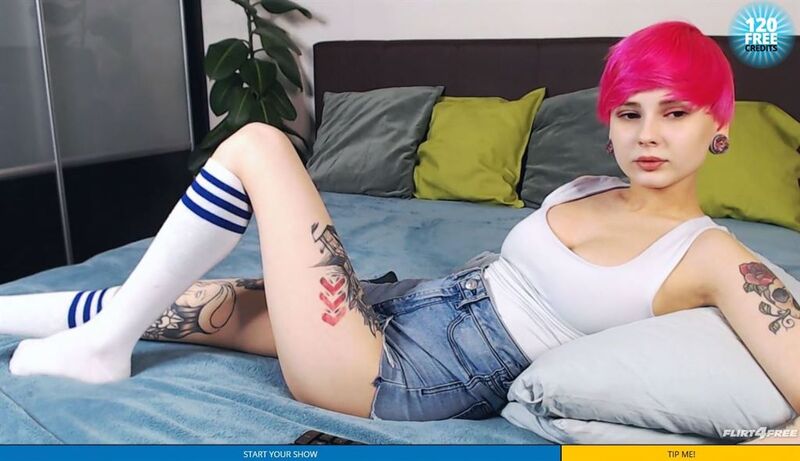 Flirt4Free's anonymity has it's ups and downs. You can set multiple user names for different things. One user name can set to anonymous displaying the Flirt Rewards points rating of a non-paying user, while the other can display the highest rating you've achieved. You can assign a separate virtual wallet to each of the user names you create.
Flirt4Free usually has about 800 webcam models online, split pretty much evenly between the boys and girls. Credits cost between $0.09 and $0.11 each, with most users sticking to paid shows instead of making requests. The site has great customer support that only improves if you pay for the VIP package. Email, live chat, and phone support are all available.
---
Cam4.com
Cam4's Gold membership comes jam packed with over 20 features. As a whole, most of the features are pretty useless or come for free on other sites. However, what is good, is the option to hide yourself from the user lists in shows and the option to tip with complete anonymity. It costs between $9.99 and $19.99 a month, depending on how many months you pay for.
Visit Cam4.com
The anonymity on Cam4 works flawlessly and the price isn't too high. While anonymous, you can do as you please in the chat rooms, without the models knowing you are there. However, the benefits from the Gold package are overall not that great. Both BongaCams and Flirt4Free offer better benefits and better video quality at similar prices.
Cam4 averages at over a thousand webcam models online, with many of them being exhibitionist men just like on Chaturbate. Tokens cost between $0.13 and $0.22 each. Users can tip for requests or choose from multiple goals. Cam4's customer support is kind of lackluster. You can contact them by email or on Twitter.
---
CamSoda.com
CamSoda's invisible mode sex cams are very different. Instead of being invisible to the model, you become invisible to the other users in the room. This option is only available with select cam girls. All your messages become whispered private messages and none of your tips count towards the set goal.
Visit CamSoda.com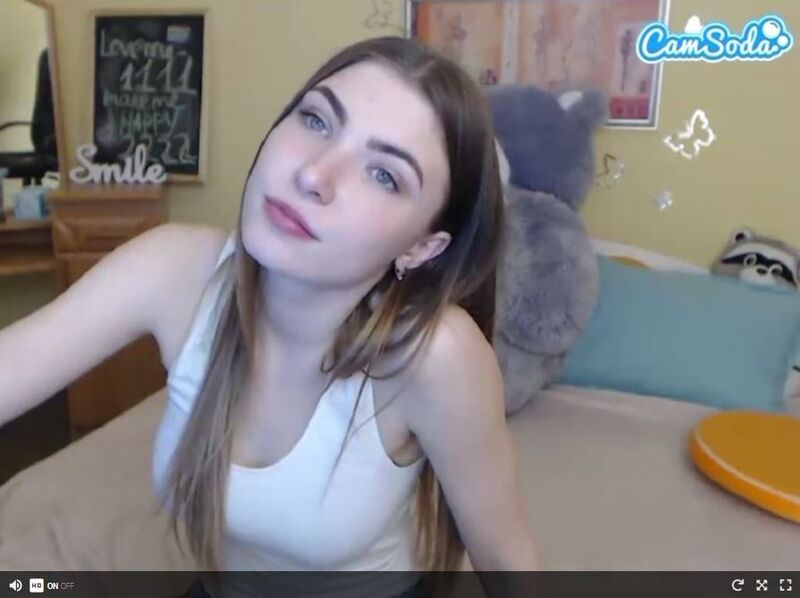 You can't search for the rooms you can be anonymous in, you just kind of stumble upon them. As the purpose of the anonymity is different, it is up to you to determine if that is what you are looking for. Most users prefer anonymity to hide from cam girls, but CamSoda is really more about giving you anonymity from other users.
The selection on CamSoda isn't the biggest, with around 500 live cam rooms online at a time. Tokens cost between $0.08 and $0.12 per token, with users tipping for goals or for requests. The customer support on CamSoda is a little better than Cam4. You can contact them by email or talk to the single live chat support staff representative that works irregular hours.
---
Conclusion
In terms of truly invisible sex cams, only BongaCams and Cam4 provide a true invisible mode. You are hidden from the user list in the rooms and when you tip, it doesn't specify who tipped.
Flirt4Free has a different anonymous mode, where you change your username as you please, so that the cam girls can't recognize you by name. Furthermore, they can't tell how bigger of a spender you are, so they won't automatically pester you as soon as you enter the room.
CamSoda's invisible mode is arguably the least useful. You are hidden from other users, but not from the cam model. It's nice because it turns everything into private messages, but it isn't necessarily what you were looking for. That being said, as they are one of the only sites for cam2cam on mobile, you might want to go there anyway.
Overall, if you are looking for sex cam sites which you can browse anonymously as a paying member, our top recommendation is BongaCams. To go invisible, you are going to have to pay for the VIP package. It costs €16,65 a month, but awards €5,00 every 10 days. If you look at the amount of free tokens you get out of it, it only really costs €1,65 a month.
Visit BongaCams.com
---