5 Best Debit Card Friendly Fetish Sex Cam Sites
Best Fetish Cam Sites That Take Debit Cards
The following 5 fetish webcam sites are not only the best around, but all of them accept debit cards as a payment method. We've selected the top two premium, the top two freemium and the #1 fetish-centric cam site which feature the best fetish models, a great user-experience, and of course, are debit card friendly.
Flirt4Free.com
Flirt4Free is a premium adult cam site that brings hardcore and kinks into the mainstream webcam movement. It's not a fetish-centric site, but has a dedicated Fetish Community micro-site devoted to all things deviant. In addition to the site's incredible 54 stand-alone kink searches such as JOI, feet, spanking and role-play, it also features articles, news and even a community forum where like-minded fans and models can discuss their favorite kinks and ideas on how to up the ante.
Visit Flirt4Free.com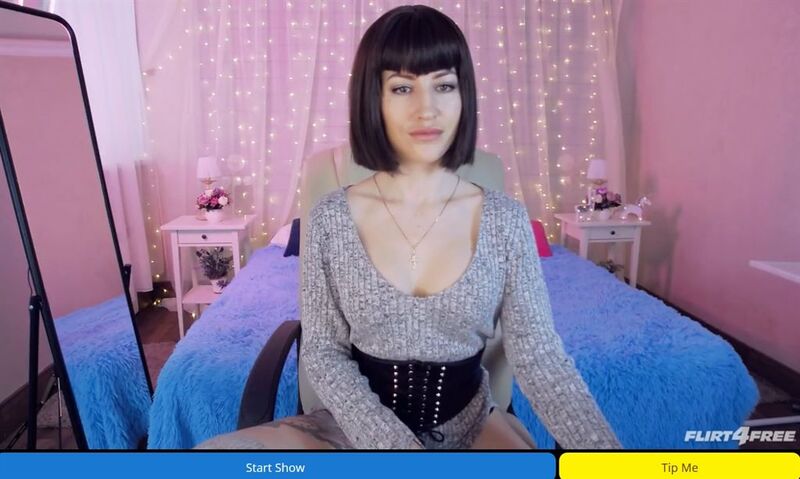 When it comes to finding the perfect playmate, the site usually has around 600 rooms streaming day and night, with around 100 of them specializing in some form of BDSM or other type of sex games. As a premium webcam site, the rules are no nudity in the open chat rooms. However, not all girls like to abide by the rules and every now and then a babe will flash the flesh, especially if she thinks it'll get you to invite her into a private.
Streaming tends to be in HD, but by no means is this site-wide. You will come across the odd SD video feed, but those rooms often host webcam shows that are steals. In addition to the exclusive 1on1 cam sessions, you can also spy on a performer's ongoing cam show in Voyeur Mode. Alternately you can purchase a ticket to a Group Chat. This is when the cam girl hosts a show that you can watch for a set fee.
When it comes time to take control of the action or give up control to the girl behind the cam, expect to pay around $3.00 a minute, with the cheapest rates starting at $0.50 a minute.
Debit cards accepted at Flirt4Free include: Visa / MasterCard / Diners Club / JCB / Discover.
---
LiveJasmin.com
When it comes to great fetish cam sites, LiveJasmin comes out on top. It's probably the most popular premium webcam site due to it's incomparable selection of stunning cam models, with almost all streaming in HD. When it comes to the fetish femmes, these women are professionals in their respective proclivity and know exactly what is needed to provide a kinky cam date experience like no other.
Visit LiveJasmin.com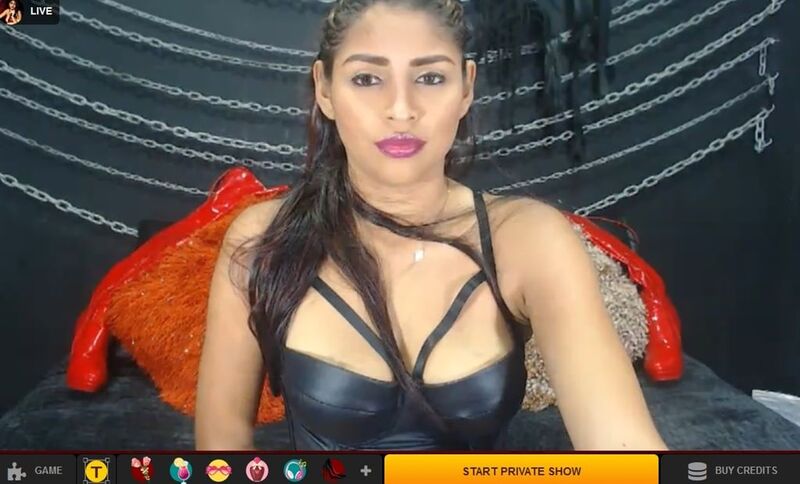 Out of the 1,500 or so rooms that broadcast 24/7, there's generally 100 or so that are tagged as fetish focused. These rooms are spectacularly well-equipped with ropes, cuffs, toys and more, ensuring not a minute is wasted when it comes to accessing those all important accessories. LiveJasmin is a premium adult cam site, and unlike Flirt4Free you won't even see a nipple flash if it's not a paid-for performance.
LiveJasmin likes to set itself apart from other cam sites, not just with a superior gallery of girls, but also by referring to fetishes as 'Willingness'. These latex and leather-clad ladies aren't just willing to partner in a kink session, they are ready and waiting for it with whips, shoes and clamps at hand. Show options available at LiveJasmin include cam2cam performances for just you and your chosen cam girl, as well as VIP Shows. These are sessions initiated by the model and cost a set number of credits for a timed performance that can be enjoyed by multiple users. The site also provides Sneak Peeks where you can spy for just 20 seconds on an ongoing private chat. (When you register as a LiveJasmin member, you'll get 10 FREE peeks as a welcome gift).
The cheapest fetish cam encounters start at $1.20 a minute, though most come in at around $2.40 a minute. While these rates may seem cheap, if you want her to watch you in a cam2cam meeting, then you'll need to add on an additional $1-2.00 a minute (and the same again if you want 2-way audio) on top of her regular chat rate.
Debit cards LiveJasmin accepts include: Visa / MasterCard / Maestro / JCB / Discover.
---
CamSoda.com
Unlike the previous two sites, CamSoda is a freemium platform, which means sex games and full-on frontals are commonplace in its free open chat hangouts. This site attracts cam hosts of all genres from horny housewives streaming from their kitchens to college-girls experimenting in their dorm rooms, and even the occasional porn super-star. When it comes to the kinks category, almost every room is tagged with not just one, but several niches.
Visit CamSoda.com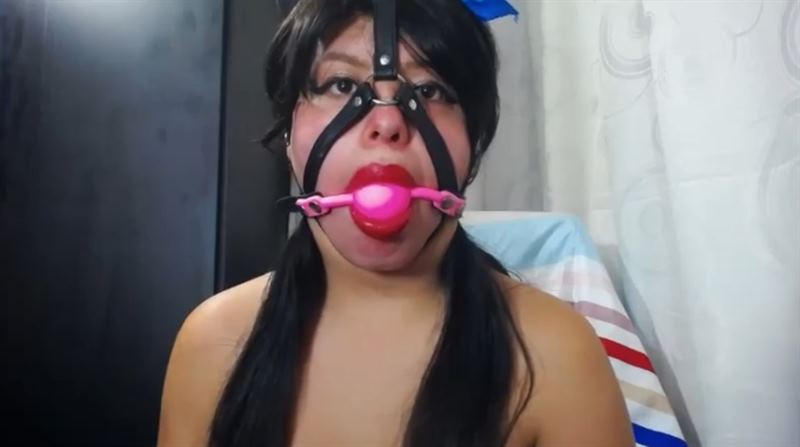 CamSoda usually has between 600-800 online cam rooms to choose from, almost all of which are tagged with some type of fetish category, if not several. However, and this is a big however, just because a model at CamSoda says she's into something, it doesn't mean she either: a) is skilled at it, or b) has the necessary equipment at hand. Many of CamSoda's models are amateur girls who love to show off in front of their cams and are trying to build a fan base. As such, they tag themselves with many search options that aren't necessarily relevant in the hope they'll come up in your search.
As is the case with most freemium sites, you can tip the girl to perform a specific act in her open room, without having to take her private. Though, if you're looking for a 1on1 session and enjoy a certain something special, you''ll have to use the view all tags link located on the top right of the homepage. This brings up all the search categories (of which there are many) and you just scroll through page after page of groupings until you come to your preferred proclivity. In addition to private cam shows, some girls also host Ticket Shows. These are initiated by the performer who sells entry to the show (tickets) to multiple viewers. She determines the length and the price of the performance. Another option is a Spy Show, where for just a symbolic payment you can spy on someone else's on-going private session.
Rates are low at CamSoda, starting at just $0.48 a minute for a fetish chat, with the average price hitting around $1.80 a minute. When it comes to a cam2cam fetish date, some models ask for more per minute, others request an upfront tip, while many will include cam-to-cam in their regular rate.
Debit cards CamSoda accepts include: Visa / MasterCard / Maestro / JCB / Discover.
CamSoda is the only site listed here which accepts American Express (and only for users based in the U.S.)
---
Stripchat.com
Like CamSoda, Stripchat is a freemium site, which means a lot of hardcore happenings take place in the open chat rooms where tips fuel the action. For a freemium site, the platform also attracts a significant number of semi-pro adult performers streaming in HD. It even goes a step further and has virtual reality (VR) shows which take online camming to the next level.
Visit Stripchat.com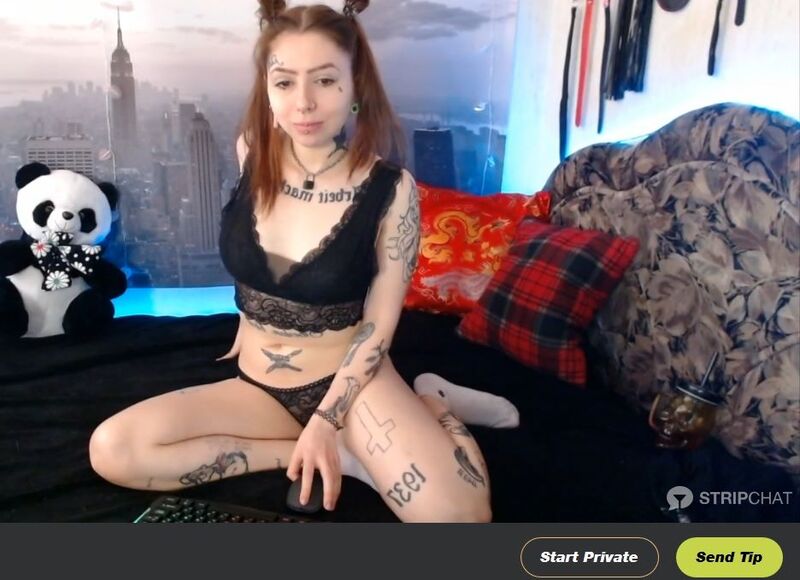 When it comes to finding a cam partner, Stripchat generally has around 1,500 streaming girls (and boys or trans) to choose from. In their kink kingdom, not only will you find a wide variety of rooms from inexperienced amateurs to professional feet fetish femmes, but you'll also come across several dungeons with every manner of toy, rope, and more hanging from the walls and staffed by wardens, the type of which is normally only found at fetish-centric platforms.
Stripchat is all about specifics. If you click on the All Categories button at the end of the left menu bar, an alphabetical search listing page comes up that doesn't just feature appearance, age and ethnicities filters, but it gets down to the nitty gritty such as Granny with Piercing, Nipple Toys and MILF with Dildo, etc. In addition to VR shows (you supply your own VR headset), this webcam platform also offers Spy Shows where you get to take a gander at a model performing in private. As well, Ticket Group Shows, are the multi-viewer performances hosted and initiated by the model, but tend not to be very fetish-themed.
When it comes to taking out the debit card for a one-on-one cam encounter expect to pay around $2.40 a minute, with some of the lower-resolution streaming rooms hosted by amateurs kicking off at $0.80 a minute. Like CamSoda, when it comes to having a C2C fetish show, some girls charge extra per minute, while others don't, and others request an upfront tip.
Debit cards Stripchat accepts include: Visa / MasterCard / DinersClub / JCB / Discover
---
FetishGalaxy.com
FetishGalaxy is the sole representative for fetish-centric sites in this list of the 5 best debit-card friendly sites for fetish cam shows. There's a reason for that. Most fetish-centric sites tend to have a smaller choice of rooms and many of their hosts still use SD as their streaming quality. However, if you want a partner who not just performs kinks and more on cam, but lives the lifestyle and is a true expert in the extreme, then FetishGalaxy is worth a visit.
Visit FetishGalaxy.com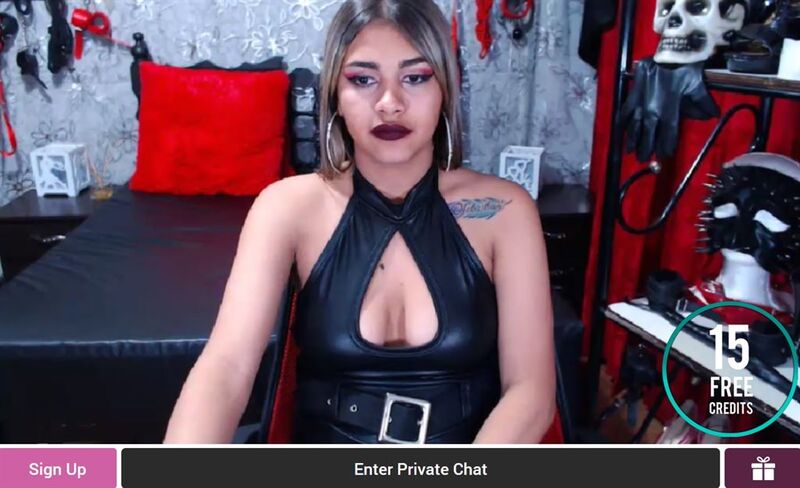 FetishGalaxy features one of the largest selections of kinky cam rooms from all kink-centric platforms, with around 150 broadcasting 24/7. On one hand, similar to most other extreme chat sites, HD streaming isn't prevalent (but you'll always find a handful of HD hosts). On the other hand, the skilled models keep their per minute rates low. The chat room preview galleries show explicit snapshots, but when you click through into the room, don't expect to find the same level of lewd awaiting. Nudity and explicit action is strictly pay-for play during private 1on1 sessions.
Every photo has a sticker showing exactly which side of the fetish fence the performer prefers – Dominatrix / Submissive or Experts / Educators. The latter two titles generally indicate the host is a switch and can be a domme or a sub depending on her partner. Apart from a private chat date, the only other show type is what they call a Candy Show. These are FetishGalaxy's multi-user sessions which are initiated by the performer. A ticket buys you access to the show – the longer the show generally the more expensive the ticket.
Bearing in mind that most of the dungeons and caves here are hosted by professional fetish lovers, prices are still low. A 1on1 cam date hovers around $2.50 a minute, with the cheapest rooms starting off at $0.98 a minute. All rates are cam-to-cam and 2-way audio inclusive.
Debit cards FetishGalaxy accepts include: Visa / MasterCard / Maestro / JCB / Discover / Diners Club
---
Conclusion
Using a debit card is one of the most financially sound methods to pay for purchases. The money is deducted from your bank account almost immediately as opposed to credit cards, where you can rack up some serious spending without paying attention.
If you don't want to use your debit card directly with the site, you can always link a PayPal account to the card, though some sites do charge a slightly higher fee when purchasing cam site credits with PayPal.
If you have something deviant and dark in mind, a particular kink, and want to make sure you find the perfect practitioner to partner with on cam, click on this link to find over 50 fetishes and where to find the best models for each.
If we had to choose one out of the above five platforms as our favorite site to enjoy a fetish cam show and pay for it with a debit card, then Flirt4Free takes the top spot. It's stand-alone fetish micro-site, HD streaming options and low-cost cam2cam inclusive rates makes it our king of the kinkdom.
Visit Flirt4Free.com
---