5 Best Sex Cam Sites for Live JOI In Russian
Best Jerk Off Instruction Webcams In Russian
Relinquishing control is something that is hard for most, but for some – An aphrodisiac. Giving yourself over to that stunning Elena, Anastasia or Sasha can be a real thrill when they have your fate in their proverbial hands. They will tell you exactly how to pleasure yourself, in a sensual accent dripping with sultry domination. To find these lascivious ladies, stick around and follow us down the rabbit hole with these five cam sites to fulfill your Russian JOI fantasy.
LiveJasmin.com
Before getting to the reasons LiveJasmin is the best for Russian JOI, let's discuss the site itself, voted on many a list as the best premium site around. Not only does it offer the best, most exclusive models currently working, some of them even exclusive to LiveJasmin, the site offers superlative HD quality, exciting features, 24/7 live customer service, and a great variety of kink, with a dedicated Fetish category. To the point at hand, LiveJasmin was also chosen as the site with the Best Russian models, and is always favored among us live porn pros as an excellent source of nastiness galore.
Visit LiveJasmin.com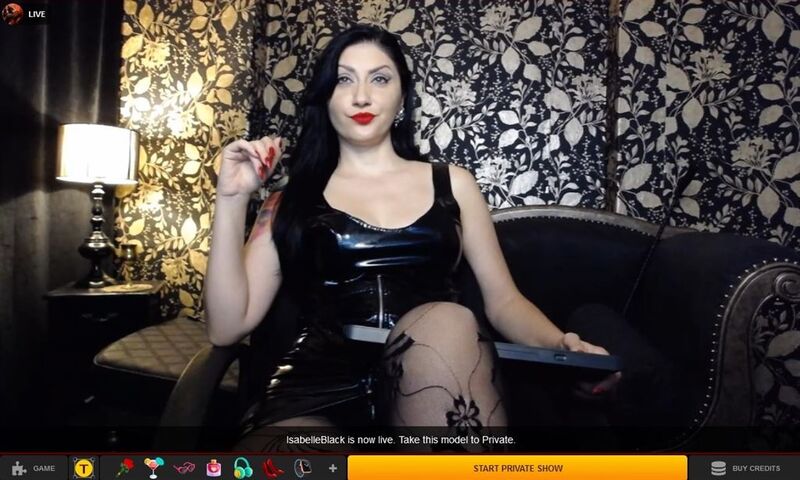 As LiveJasmin is a premium site to the max, there's no nudity or sex acts allowed in the free open rooms. This actually works well to the advantage of JOI enthusiasts, as those sessions are meant for private or cam2cam, and so its' important to get to know the hot honey before feeling confident she'll know how to get the job done. Most chats of all kinds will be held in beautiful HD quality rooms, click on the HD button on the bottom left of the chat to activate the feature.
Some sites have specific fetish categories, but LiveJasmin keeps things classy and keeps all the kinky goodness under the fetish category. So you have a couple of options you can choose from. Either select on the Advanced Search on the top right to filter the models, or use the search bar and enter 'JOI'. You'll find it pretty easily. Finding a Russian gal is just like both search options above. Just use the search bar, where Russian will lead you to many models from the region.
Take note that despite this blog revolving around Russian JOI, LiveJasmin offers models that are all extreme pros, so many of them will be fluent in kink, despite being from other European countries.
Prices start at $1.20 a minute, and average out at $2.40 a minute, which is surprisingly low for such a luxurious experience. However, you start paying when you decide to take your lovely lady into a c2c session, where you'll pay added charges for audio, and even more for video (Between $1 – $2 a minute). As an added bonus to this already stellar site, its mobile version is extremely well made, and also offers a rare option for a 2 way audio and video over a mobile device.
LiveJasmin is the ultimate site for finding a model with a Russian flare and a penchant for giving you the business. It's true you might pay a little extra, but following instructions is just as important as knowing how to give them, don't you agree?
---
Camsoda.com
CamSoda is our #1 for live cams, despite not having some of the fancy frills other premium sites offer. Being freemium, all rooms are allowed – And encouraged – To take part in nudity, sex acts, and any type of beautiful perverse activities the models and members desire. As such, you could potentially spend all your times in the free rooms. However, if you really want that personal touch, that Russian stunner to tell you how it is, private is the way to go. Good news is on CamSoda, it's crazy cheap.
Visit CamSoda.com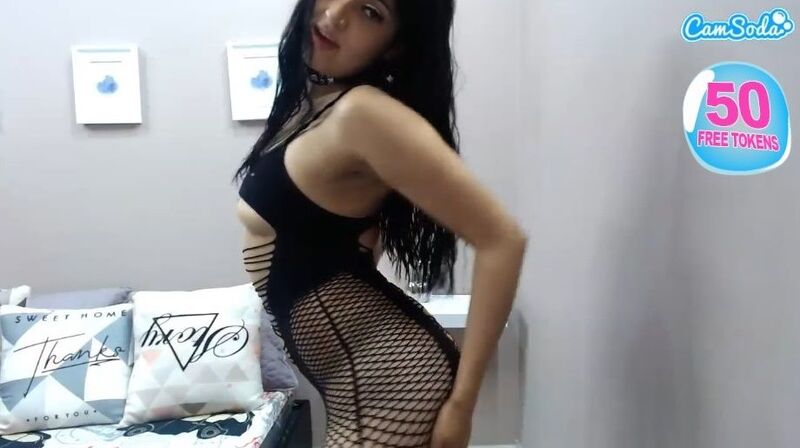 Most freemium sites aren't the best at categorizing and organizing, and rely on general categories and tags. CamSoda is no different, but with the thousands of tags available, simply entering JOI in the search bar on the top left will yield impressive results. Just like searching for Russian will also bring up tens of models for your choosing.
Frankly, despite your proclivity towards Russian models (And understandably so), the main gallery page will no doubt give you a run for your money with it overwhelming choice of performers, presented in live preview video streams. You might forget your original plan, and just dive in to every room to check it out in person. When inside the room, you can check out the gal's bio and see what languages she speaks.
Private shows, which are always advisable for JOI and other specific fetishes, start for as little as $0.50 a minute, with an average price around $1.80 a minute. And activating cam to cam comes at no additional cost for most of the ladies. But, but aware that not all CamSoda models go to private chats, as they do so well getting tips in the free rooms.
CamSoda is filled with fun activities other than the private/free chats. On the top of the main page you'll find Exclusive Videos, which are 100% free for all members, shot beautifully by the site, sometimes with famous pornstars. Also, on the bottom of the main page you'll find Reallifecam, a purely exhibitionist page with cameras from all over the world streaming live 24/7 at no cost, with women, men, couples, and all variations of fetishes and sexualities. CamSoda loves to play.
The best freemium site around today, and perhaps the most fun, CamSoda has everything you need and more to find your Russian JOI mistress. Simply searching for different kinks will easily lead you to her, and lots of her friends, where you can forget your worries, and spend your day on fantasy JOI island.
---
Flirt4Free.com
Chosen as one of the best premium sites online by us, it's pretty ironic that this site mixes premium with glorious freemium, and allows all manners of sex and nudity in the HD live streaming rooms, packed with premium features. Yes, it's a hybrid of the best quality with the raunchiest models, and there's even an entire Fetish section on the site, which will inspire any kink lover to explore their unusual inclinations.
Visit Flirt4Free.com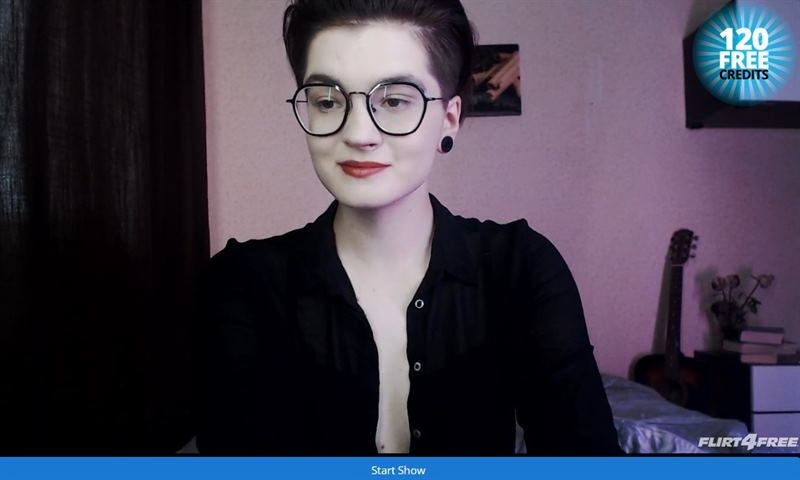 There are three major hubs of fetish activity on the site, all of which cater to JOI, and other fetishes such as BDSM, bondage, SPH, and countless others. Start with going to the top of the main page, under Live Cam Girls, where you'll find Top 20 Fetish Models. As most models on Flirt4Free are indeed European, chances are you'll find what you're looking for right then and there.
Then, head one block over to Categories, and select either a particular fetish, or Fetish, to find the models who listed themselves there. You can also jump once more to the Videos category and select specifically JOI, though these videos are mostly paid, not free.
To find Russian speaking models, select the languages button found on the homepage, and choose from a multitude of languages such as Russian, Polish, Czech, and more. That's not to say the models don't speak English, most of them do, but you can only get that sexy accent from the original mother tongue.
Lastly, another great way to find you perfect lady is to go to the Forums, located on the bottom left, where you'll find members as well as models you can chat with, send requests too, and get advice on JOI issues. This is a great way to find models that come highly recommended, and even models who answer your queries directly.
The site offers superb HD streaming quality, with most rooms boasting 720p and/or 1080p, which is the only way to do one on one chats. That's partially why Flirt4Free can be a super cheap site, but also an expensive one, with private room chats averaging $3.00 a minute, and the cheapest rooms going for $0.50 a minute. There's no extra charge for 2 way audio/video, and the mobile version even offers c2c.
Flirt4Free is a "regular" live cam site that's actually a fetish haven for all things kink. Models are more than happy to provide their fetish-inclined services, and are real pros at their craft. The extra features on the site offer even more entertainment. You'll never want for activity and fun on Flirt4Free.
---
MyFreeCams.com
MyFreeCams was the original free live cam site, and it still holds that same aesthetic and charm. It's not the most polished of sites and doesn't offer much by way of features and extras, but you have all the extra you need in the form of over 1,000 amateur models online at all hours, showing everything they've got in their free open rooms. Also, we chose it as one of the top JOI sites overall, because the performers on this site are truly game for anything.
Visit MyFreeCams.com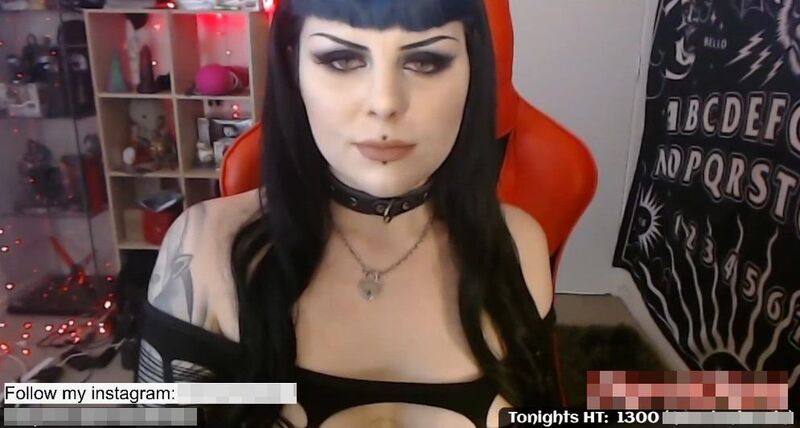 To find your tasty mama, go to the right of the main screen, and scroll below the Top 25 Popular Rooms. Below it, you'll find several categories, one of which is Tags and Topics. That's the first place you can try to look for Russian and/or JOI. The second place to look is in the same categories under Custom Selections. A button will then appear – Create Selection – Where you can choose special key words, their cam scores, and lots of other options to optimize your search.
One final option is clicking on the Settings button on the top right, to filter by Region, which will guarantee a European/Russian model. As you can see, though not easy to find alone, the site has you covered and will help you find that hottie, come hell or high water.
If you feel like finding a model that just seems awesome, click on the top category on the right, Model Explorer, which will bring up lots of fun ways to discover ladies, like their hobbies, what they would take to a deserted island, and more.
Unlike the previous sites on this list, there is only one singular price option for a private chat, and it ain't cheap, a unified price of $6.00 a minute for all models, and even more for sessions that can't be spied on by other users.
A fun feature pretty unique to MyFreeCams is the "flipping through" feature, which allows you to flip through the rooms randomly, like a game or a chat roulette. Sometimes, even when you know exactly what you're looking for, it's fun to roll that dice and see what comes up – You never know.
---
BongaCams.com
BongaCams is a site comprised of mostly Eastern European models, and so "finding" a Russian performer will be less of a search and more of your pick of the crowd. That being said, you can click on the Quick Search on the left, click again on More Options, and choose Region, Language, and even multiple fetish categories. This is probably the easiest site to find Russian JOI ladies, as half of the models (Around 500) all hail from Russia/The Ukraine, and most all of them are fetish friendly.
Visit BongaCams.com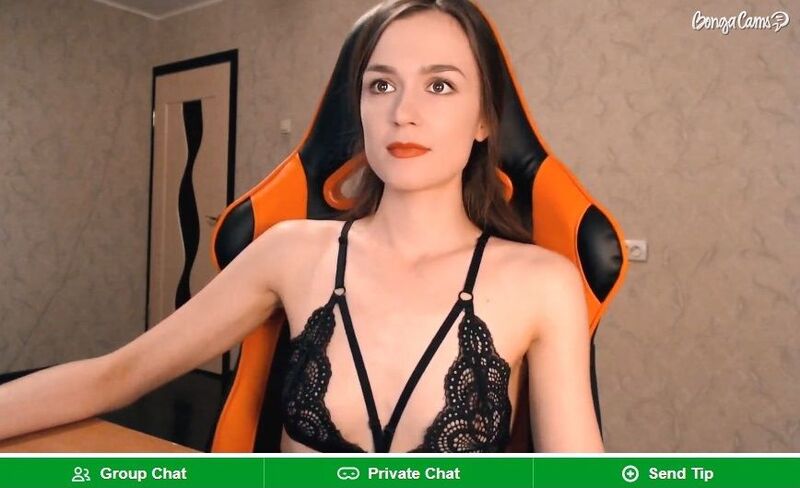 Having said all of the above, the site is far from perfect, and more specifically annoys in a major way due to the never ending pop-up ads that keep appearing no matter how much you spend. The only way to get rid of this completely is to reach a certain membership status, which ranges from Free up to Exclusive. Between these two statuses, is the Sapphire level, which completely eliminates the adds. But till you reach it, it's ads, ads, ads.
Coming back to the best parts of the site, the profile pics alone are a great way to get to know the lady before you even enter her room. You'll see her social media connections, is she has HD, and also if she is using an interactive toy, represented with a small pink popular toy used by most models. When you hover over the profile you can see what the host is up to that very moment, live, which is a nice surprise.
Though there is no dedicated fatish category, and the categories in the quick search don't include JOI, they do include favorites such as BDSM, Bondage, Toys, and many others, and most models that are tagged in one will tag themselves in most other fetish categories. So, requesting JOI is expected and a vital part of the fetish friendly model.
This site also offers a set price for private chats, but a reasonable one – $5.00 a minute, with a little more for a privates that can't be spied on. Not all models allow cam 2 cam, but those who do usually don't ask for more money (It's left to the models' discretion).
BongaCams boasts one of the best mobile versions around, with excellent quality and ease of use. If you require any assistance, use the excellent customer service the site offers (Live, 24/7).
BongaCams offers a lot. Free open rooms with lots of naughtiness, young beautiful models, most of which are from Eastern Europe and fetish inclined, and lots of fun contests for the models to keep them always performing their best. The HD quality is not always ideal, and the price can be high for some, but it's a great site to find that special Russian JOI honey
---
In Conclusion
We've all been there. Standing in front of a device and trying to put it together using the worst instruction manual anyone has ever seen. You'd think giving instructions would be a simple task – But it's much more difficult than it appears. You need to be attuned to your audience and their learning technique, gauge what piques their interest, and keep them focused to get the job done.
JOI is just as complex, and so you need the best of the best to inform you just how to get your own job done. These five sites all provide the tools, but LiveJasmin is the entire package. Models who are gorgeous professionals, fetish certified, HD quality for the ages, and enough low cost rooms for any wallet. The performers hail from all over the world, and the multiple choice filter can easily lead you to the sultriest of them. LiveJasmin is our pick for best Russian JOI.
Visit LiveJasmin.com
---