7 Best Cam Sites to Command Submissive Cam Girls
7 Best Adult Webcam Sites To Watch Submissive Cam Girls
As a dom, it is always better to watch a submissive cam girl, one who will obey your every demand. Most sex cam site have their own fetish category. We are going to explain how to find the submissive webcam models on each site, and give you a few pointers, to help you make an informed decision about which site you want to use.
LiveJasmin.com
When it comes to fetish chat rooms, no one does a better job at providing a high class experience than LiveJasmin. The webcam rooms are predominantly in HD and there is a large selection to choose from. Searching for submissive in the search bar reveals all the models who have tagged themselves as willing submissives.
Visit LiveJasmin.com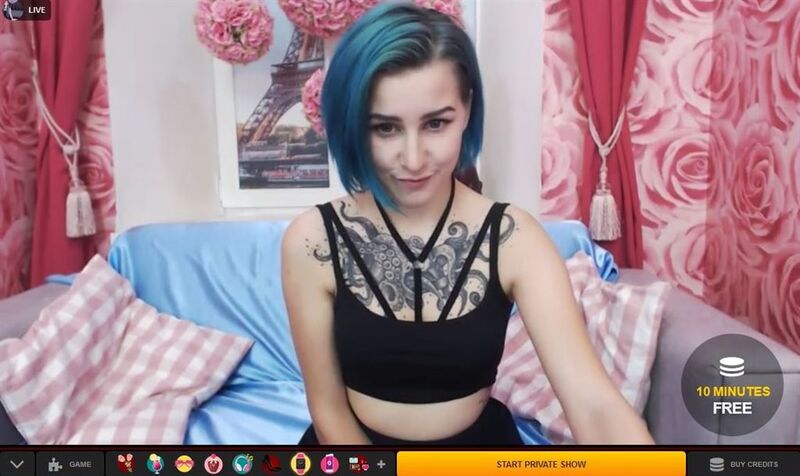 LiveJasmin has free chat rooms where you can get to know the ladies better, but you won't get any nudity in them. To get the models to get naked and obey you, you are going to have to start a private show.
Private shows average between $2.20 and $3.30 a minute. Cam2cam and 2 way audio require an additional fee of around 1-2 dollars a minute for each feature. While LiveJasmin is the only site that charges for 2 way audio, it is the only site that guarantees that when you have a working microphone and give a voice command, the girl will hear you.
LiveJasmin offers top notch customer support to all registered users. You get VIP support before you've even spent a cent. You can contact the support team by live chat, email, or phone.
LiveJasmin is currently running a promotion for new users, you can spin the wheel of fortune, to receive up to 99% discount with your first purchase.
---
FetishGalaxy.com
FetishGalaxy would be the best fetish cam site, if they upgraded their video quality. At present, FetishGalaxy is limited to 576 HQ quality. All the rooms on the site are clearly labelled, so you know if you are dealing with a professional dominatrix or a professional submissive without having to click on any of the rooms.
Visit FetishGalaxy.com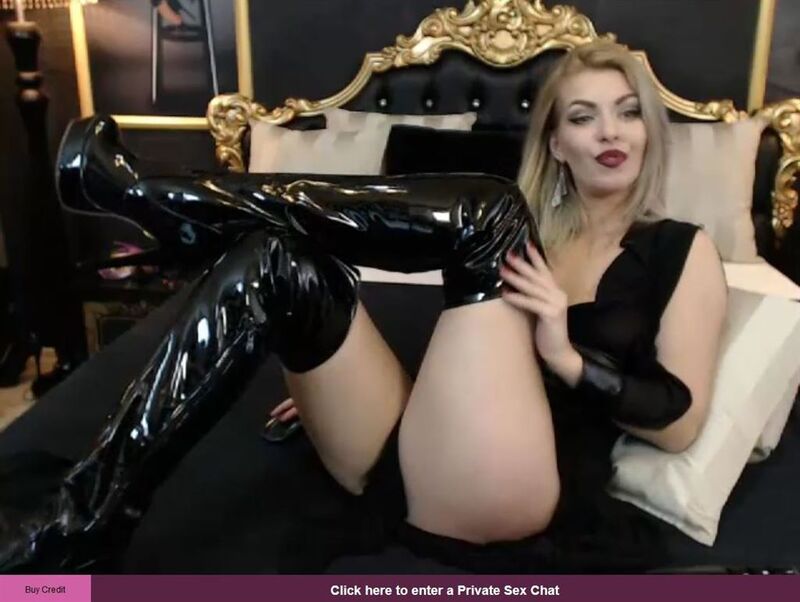 The free chat rooms on FetishGalaxy are there so you can talk to the cam girls and learn more about the fetishes they are willing to perform. Sometimes, you will see a flash of skin, but overall the girls limit the fun to the private sex chats.
Private sex chats cost between $1.98 and $3.00 a minute and are inclusive of both cam2cam and 2 way audio. While the site gives you the option to turn on your microphone, there is no guarantee that the model actually have speakers, so ask prior to starting your show. At present, cam2cam is not available on mobile devices, so we recommend sticking to your desktops and laptops if you want to get off face to face.
The customer support available on FetishGalaxy is quite limited. There is an FAQ section. If you can't find your answer there, you can contact support via email.
New users on FetishGalaxy will receive 15 free credits with their first purchase. The site has a loyalty program that will give you bonus credits with each purchase, but it may take you some time to get to that level.
---
CamSoda.com
CamSoda doesn't actually have a fetish category and there aren't many fetish based models online. But, the girls on the site are hungry for attention and you will find that many of them would be willing to play the submissive role. You'll just have to ask in the free chat prior to initiating a paid private show.
Visit CamSoda.com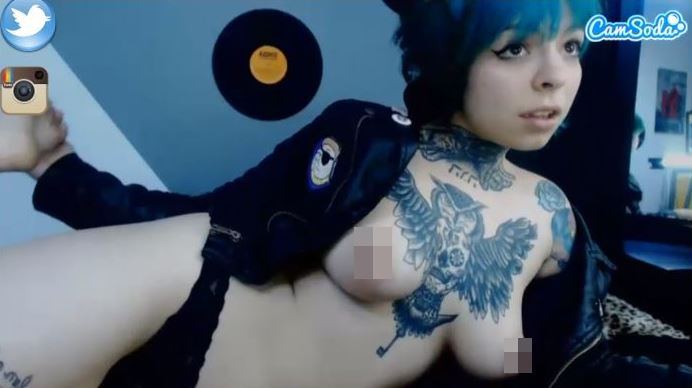 Our #1 free cam site recommendation, CamSoda is always filled with hundreds of webcam rooms where the cam girls are already naked. You can tip for requests, goals, or to buy media. For more control over the show, you can go private.
Private shows start for as low as $0.60 a minute, but the average price is closer to $2.40 a minute. What is available in private shows depends on the model you click on. Some models include cam2cam and free show recordings in their private shows, while others include neither. When available, cam2cam is free on mobile devices too. When you turn on cam2cam, it activates your microphone too, but not all models have speakers.
The customer support on CamSoda is a little odd. There is an FAQ section and you can contact them by email. There is also a live chat support room, but it is manned by just one woman and she doesn't have a proper work schedule.
New users on CamSoda will receive 200 free tokens with their first purchase. The site constantly runs different promotions that you can take advantage of.
---
Flirt4Free.com
Overall, Flirt4Free might look like quite a vanilla site, but there are actually multiple categories for kink based users. You can check out the BDSM, Dungeon, and Fetish categories to see a decent selection of hosts. We recommend avoiding the search bar, as it is pretty damn useless. Just go into the relevant category rooms and ask around.
Visit Flirt4Free.com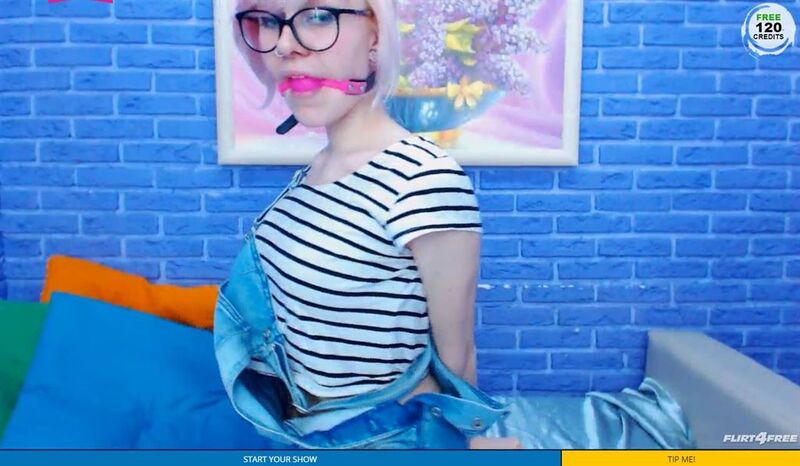 Flirt4Free used to be a paid only site, but things have changed. Models now get naked in the free chat rooms too, especially in the party chat rooms. That being said, the nudity is still quite limited, so you'll need to start your show if you really want to enjoy yourself.
Cam2cam shows starting on Flirt4Free for as low as $0.50 a minute, but these aren't private rooms, they are multi-user rooms. For a one on one private show, the prices start at $3.00 a minute, and can go to over $9.00 a minute depending on the model. Cam2cam and 2 way audio are included on computers and can be used on mobile as well. Having said that, it's always recommended checking with the model in advance to make sure she will be able to hear you.
Flirt4Free offers great customer support to all paying users. You can contact support by email, phone, or live chat. You can pay for the monthly VIP package for even better support and other benefits.
New members on Flirt4Free can verify their credit card to claim 120 free credits. You can get even more free credits, by actually making a purchase. The site regularly holds sales, especially during holiday seasons.
---
ImLive.com
A cheap sex cam powerhouse, ImLive is a site that starts off cheap and gets cheaper the more you use it. The site has an extensive loyalty program which can knock a serious price off your spending. There aren't any HD chat rooms on the site, but the selection of fetish chat rooms is vast, and you can submit your fantasy to have the subs come to you.
Visit ImLive.com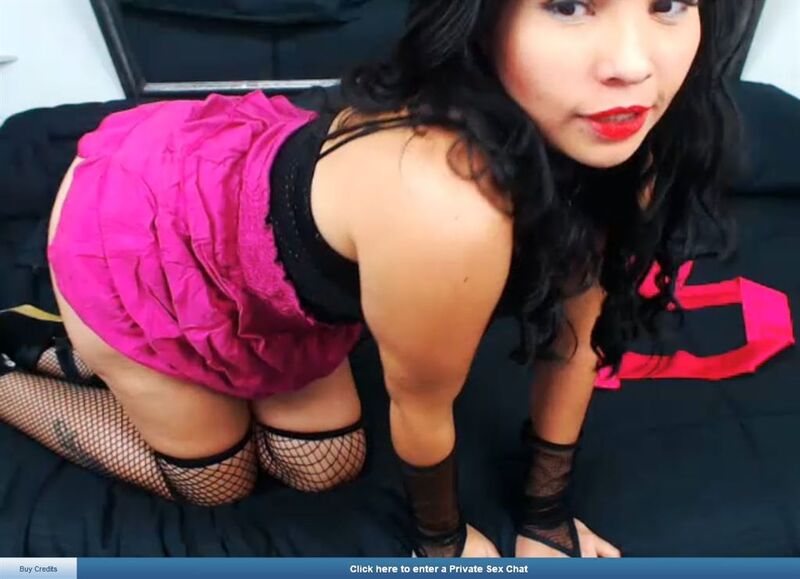 The free chat rooms on ImLive are very tame. You might occasionally catch a flash, but overall, the free chat rooms exist for you to get to know the model, rather than to tip her for requests or for goals. For a proper performance, you are going to have to enter a private sex chat.
Private shows on ImLive average between $1.98 and $3.00 at the lowest level of the loyalty tier. Each level you rise makes the price lower. At the top level, you get up to 25% bonus credits with each purchase, dropping the price significantly. You can also use coupons or book longer durations for even more discounts. While cam2cam and 2 way audio are included on computers, neither is currently possible on mobile devices.
Overall, ImLive's customer support is good, but you don't get to use all the features until you've spent quite a bit of money on the site. You can contact support by email or phone. Live chat only unlocks at the Gold tier, the 2nd highest level of membership.
Our exclusive ImLive link will give you 30 free credits with your first purchase. In the long run, ImLive's rewards program makes it the cheapest site, though it will cost you a lot to get there.
---
Chaturbate.com
When it comes to selection, Chaturbate is king. Chaturbate has more than double the amount of online sex cam rooms than any other site. As you would expect of that many chat rooms, there are always a ton of fetish cam rooms online. The problem, is that they aren't tagged correctly. You will have to search manually page by page.
Visit Chaturbate.com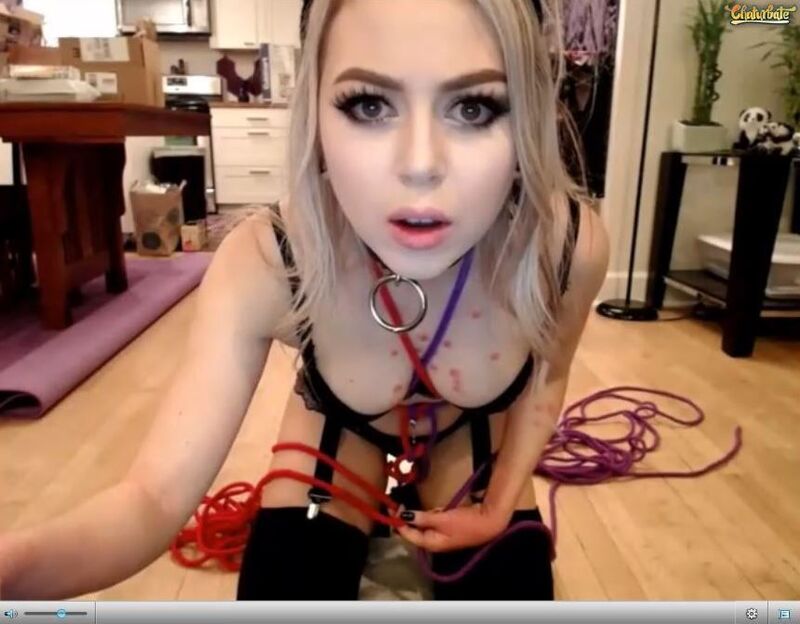 As a freemium site, Chaturbate is always filled with many naked cam girls in the different chat rooms. You can watch all the cam girls for as long as you want, absolutely for free. But, if you want any attention, you are going to have to start a private show.
Private shows on Chaturbate start for as low as $0.60 a minute, but the average price is closer to $3.00 a minute. The shows may be inclusive of free show recordings, but never cam2cam. Cam2cam is not a click and go option like on other sites. Chaturbate's cam2cam must be set up separately. You can tip the girls to watch you in the free chat rooms too, but you have no way of knowing how many other guys she's watching at the same time.
Chaturbate is not known for its customer support. There is an FAQ section and you can contact them by email. It can take a few days to get a response.
For a site with so much free nudity, Chaturbate isn't really big on giving things out for free. Upgrading to VIP gives you 200 tokens for free. You spent $19.95 and get a tokens package worth $21.95. Basically, you only save $2.00.
---
MyFreeCams.com
MyFreeCams doesn't have quite as many webcam models as Chaturbate, but that's just because MyFreeCams is a cam girls only site. As a whole, MyFreeCams doesn't have the largest selection of fetish webcam rooms, but they have a powerful advanced search engine which is super helpful in filtering the rooms down to exactly what you want.
Visit MyFreeCams.com
As can be expected from the original free cam site, there are always naked cam girls available on MyFreeCams. As a paying user, you can tip them for requests or to help reach goals. For a more intimate experience, you will need to go private.
Going private has a set cost of $6.00 a minute or $8.00 a minute for a private show other users can't spy in on. Cam2cam is not included during private shows, and must be set up separately. Cam2cam on MyFreeCams automatically blocks 2 way audio. You will need to ask the model to unmute your audio, as that is the default setting. As private shows are expensive, some users prefer tipping to be watched in the free chat rooms instead.
MyFreeCams' customer support is entirely dependent on the site's FAQ section. Support can be contacted by email only and if you ask a question already answered by the FAQ, you will likely get ignored.
MyFreeCams does not award any free tokens. Once you make a purchase, you are a premium member for life.
---
Conclusion
When looking for submissive cam girls, your choices are quite vast. Most sites have a decent selection for you to choose from.
In the hunt for subs to cam2cam with, the real contest is between FetishGalaxy and LiveJasmin, and everyone else is just filler. The real question, falls down to which platform you prefer.
FetishGalaxy is cheaper and has a better long term customer loyalty program. That being said, the video quality is not the greatest and the loyalty program can take a long time to climb. Some users prefer the non-HD chat rooms, because it reminds them more of a fetish dungeon, but that really is a matter of personal preference.
Overall,
LiveJasmin is more expensive, but has higher quality video rooms and a larger selection to choose from. No other site has been as consistently good to us as LiveJasmin. The girls on the site are true professionals, well versed in submission, rope-play, and more.
Visit LiveJasmin.com
---