7 Best Feminization Chat Sites – Get Your Lipstick Ready
Best Cam Sites for Sissification by Dommes
Are you a little sissy bitch? Do you secretly enjoy being humiliated, told to dress like a woman, and insert things in your own ass? If so, you might be interested in the best cam sites for sissies. These are the sites where you can find mistresses specializing in forced feminization. They all feature cam2cam during private shows, so make sure you have all your gear ready.
LiveJasmin.com
LiveJasmin is our favorite cam site. What makes LiveJasmin different to other cam sites, is their strict attention to quality. While other sites work on gimmicks, LiveJasmin has continued to focus on the two most important things, hot women and good quality video feeds. There are many cam girls specializing in sissification in the fetish category. Searching for feminization in the search bar will give you all the women that have it as a tag.
Visit LiveJasmin.com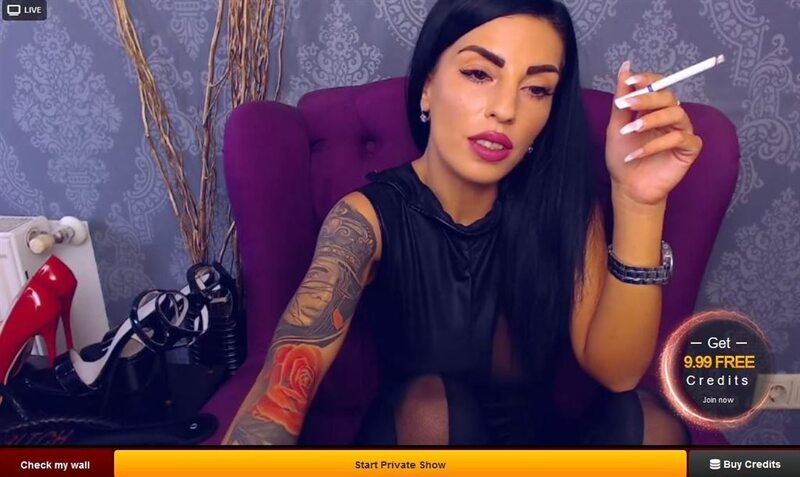 LiveJasmin is surprisingly affordable, considering the quality they provide. On average, you should expect to pay $2.20-3.30 for a private show. The prices may run higher, but that really depends on the type of model you want to pick. The site has some seriously high class girls, which in some cases can get expensive.
Cam2cam is always included during private shows on LiveJasmin. Once the show starts, you will need to click to activate your webcam. In some cases, you can choose to turn on 2 way audio, usually for an additional fee. When you pay for 2 way audio, you are guaranteed that the model will be able to hear you.
Other sites always offer 2 way audio, but since you don't pay for it, they don't actually force their models to go out and buy speakers to actually hear you with.
For a proper sissification session, we highly recommend turning on your webcam and paying for 2 way audio. A mistress can give you much more proper treatment when she can actually hear you, how else would she hear the feminine voice you are putting on.
---
FetishGalaxy.com
FetishGalaxy has some of the most dirty and depraved cam girls that the internet has to offer. You can go into private chats for a low cost, while collecting loyalty points to make future shows even cheaper. FetishGalaxy has a lot of feminization chat rooms, but none of them are in HD. At present, FetishGalaxy has only SD quality feeds. This keeps costs low for you and the site. We recommend going with a Professional Dominatrix for the best sissy training cam experience.
Visit FetishGalaxy.com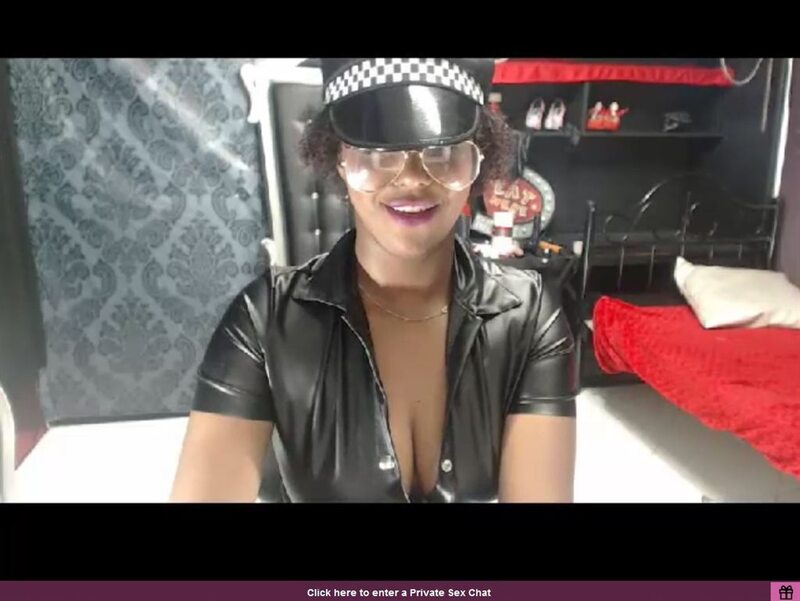 As a brand new member, you should expect private shows at an average of $1.98-3.00. As you rise up the loyalty tiers, the price will continue to drop, as you get more and more free credits with every purchase. At the top level, you can expect as much as 30% bonus credits on every purchase.
Cam2cam and 2 way audio are included in all private shows on FetishGalaxy. You will have the option to turn on either both options, or just one or the other. As mentioned in the LiveJasmin section, since you aren't paying for it specifically, there is no guarantee that audio will work.
You can ask models prior to starting your show if they have speakers set up to hear you. You will find that many of the more dominant dominatrices will. They like to hear their slaves squirm.
If the model you are interested in doesn't have speakers, you will have to resort to using your keyboard to answer her when she speaks to you.
---
LivePrivates.com
LivePrivates is an adult cam site that just oozes with sex appeal. Browsing through the rooms, you will encounter hundreds of babes, all streaming in flawless HD quality. The Dominatrix category is filled with many leather bound mistresses, of whom most would be willing to treat you like the sissy you are. If you want more options, the search bar is highly useful when looking for the term feminization. Not all of the girls listed will be dommes, but they will all be willing to help you with your training.
Visit LivePrivates.com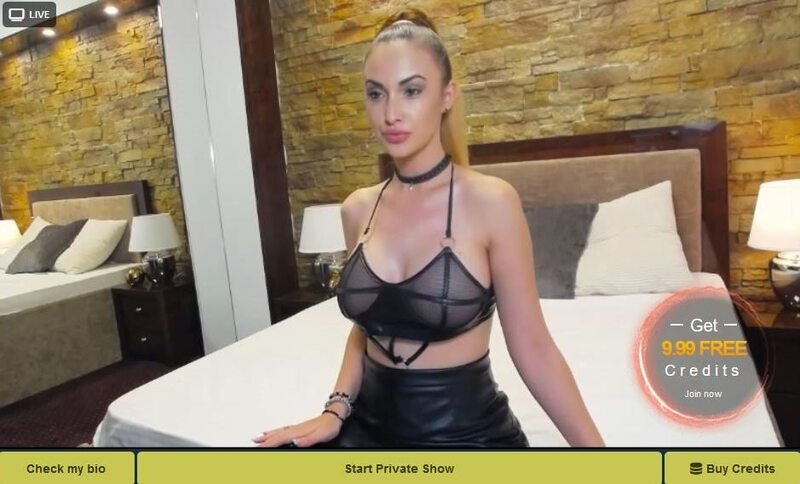 Private shows on LivePrivates have an average cost of around $3.00 a minute. There are cheaper and more expensive rooms, but the prices between rooms are quite standardized between the models. If you are looking at a findom, you will probably be expected to tip throughout the show.
You can activate your webcam during all private shows on LivePrivates. Turning on audio is usually charged for, costing an extra dollar a minute on average. We recommend paying that extra fee, as audio is truly important in creating an immersive experience.
Don't be afraid to search outside of the dominatrix sections. While many of the girls are quite vanilla, you will find that many of them are willing to experiment with you. If sissification isn't listed in the things the model is willing to do in private, just ask her in the chat prior to starting the show.
---
MyDirtyHobby.com
A hardcore dirty German cam site, MyDirtyHobby is a cam site that regularly pushes the boundaries of what is socially acceptable. You will find many examples of cuckolding, femdom, and piss play. If you are looking for a truly dominant experience, you can't compete with an authentic German femdom, renowned worldwide for their coldness. While there is no sissification filter, you should try out the Dominatrix & Slave and SM options.
Visit MyDirtyHobby.com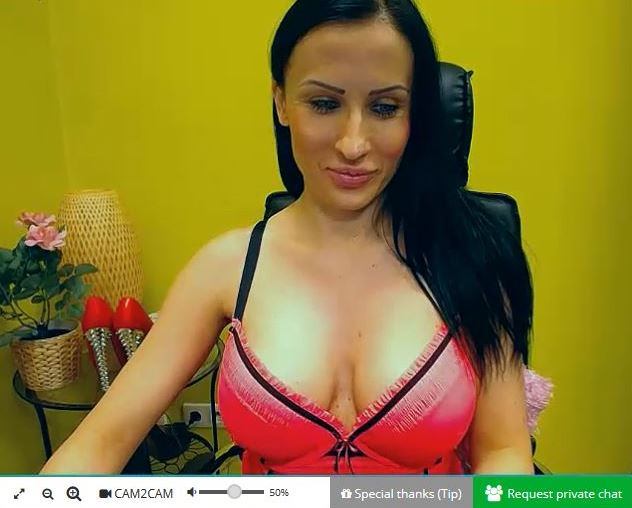 The real down side to MyDirtyHobby is that there is no free chat what so ever. You will have to pay the moment you enter the chat room, and it won't be a private show. You will need to pay extra, if you want to request a private chat. Entering the general chat will cost you €2.20-4.40 a minute. A private chat will cost you double that price.
The chat on MyDirtyHobby doesn't work like on other sites. Instead of seeing everyone's messages, you will see only your own and the models. Each user gets a Skype like window. You can turn on cam2cam in the general chat, but you have no way of knowing how many users the model is watching at the same time, unless you go private.
MyDirtyHobby can get very expensive if you aren't careful, but there are some serious gems to be found. Most of the cam girls will greet you in German when you enter their rooms, but will switch to English if requested. You can tell which languages each model speaks, according to the flags listed under Languages.
---
ImLive.com
ImLive is an SD quality webcam site with many years of experience and a huge fetish following. Using the search bar to find feminization and sissification isn't always optimal. We recommend taking advantage of the amazing option to actually submit your fantasy. Basically, you write in your dirty little feminization fantasy, describing the mistress you want, and the treatment you want to receive. Just log back in a day later and you will find dozens of responses from mistresses waiting to arrange a private cam2cam session.
Visit ImLive.com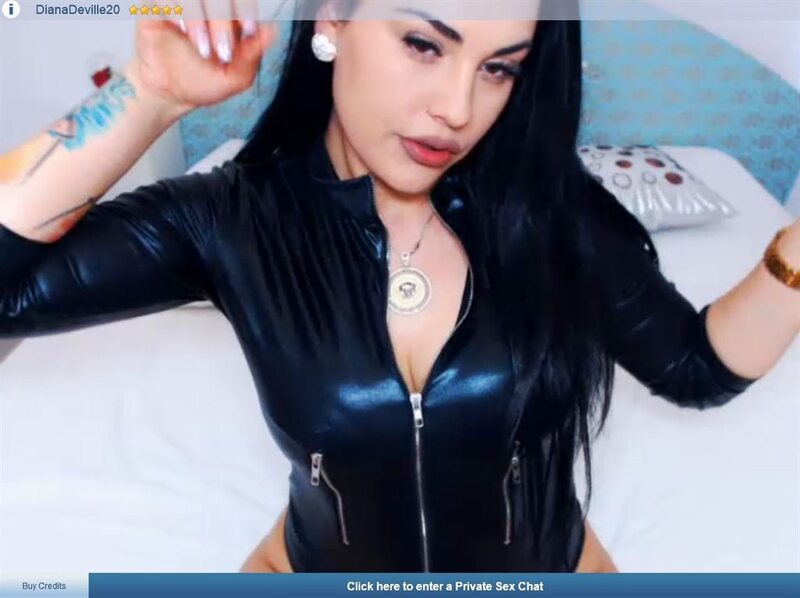 You can choose which of the messages to respond to, and which to ignore. You will find that many of the messages include coupon codes, to make the private shows cheaper. On average, as a new user on ImLive you will be paying around $1.98-3.00 a minute for a private show. Taking advantage of the loyalty program and the coupon codes from the models, that price can be significantly reduced.
Cam2cam is always included in private sex chats. Once you start the session, you will be prompted regarding whether you want to activate your camera and microphone or not. Cam2cam should always work, but there is no guarantee in place to make sure that the model will be able to hear you.
ImLive is a top notch recommendation to the user who has become tired of getting rejected in cam rooms. If you have become dejected of asking for sissy training again and again, only to be denied, ImLive is a godsend.
---
Flirt4Free.com
At a glance, Flirt4Free doesn't look like a great site for fetish enthusiasts, but looks can be deceiving. Flirt4Free keeps a well maintained list of their top 20 fetish models. You can search through the Domination, BDSM, and Fetish sections to find a cam girl that does sissy training. If the selection isn't large enough for you, we recommend heading over to their forums. You can post to request a show or search through previous posts to find responses to other users who have also looked for sissification.
Visit Flirt4Free.com
Flirt4Free is the site which makes it hardest to truly gauge a price. You can find Multi-user shows which include cam2cam, if you are the original user which started the show, for as low as $0.50 a minute. Private shows are more expensive, averaging at $3.00-6.00 a minute. Some models charge as high as $12.00 a minute.
Cam2cam and 2 way audio are included in every private show. However, if you join a Multi-user show that a different user had started, you won't be able to activate your cam either. You will only be able to type. We recommend sticking with private shows, otherwise other users might come in and try to steal your attention. Other users like to come into the cheaper Multi-user shows especially, to poach the attention.
The forums are really your best bet to find a proper sissy training instructor. The categories available on Flirt4Free itself don't yield the best results and the search bar is irrelevant. If you try to look up a category, it pulls up all the models who have ever tagged themselves, even if they were last online a year ago.
---
MyFreeCams.com
MyFreeCams is one of the biggest free cam sites in the world, but you shouldn't expect to get any attention if you don't cough up some cash. While the site itself can be a mess to navigate, you can always utilize the search bar to look for the word sissy. Sissy is the term which will yield the best results for you on MyFreeCams. Most of the girls tagged here also do blackmail, team viewer, and more. MyFreeCams is more expensive than most for private sessions, but the selection is superb.
Visit MyFreeCams.com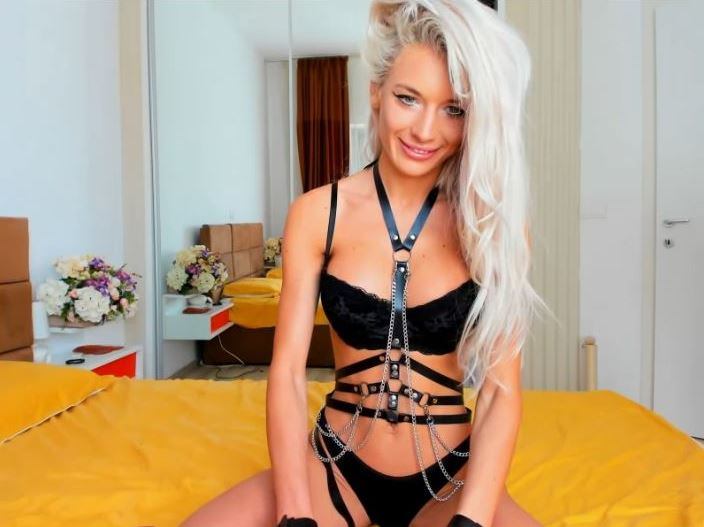 Unlike other sites where the girls get to choose their own prices for private chat, MyFreeCams has a set price of $6.00 a minute for all the cam girls. The more popular cam girls will demand a big tip before starting the show, as a tribute that you are serious about having a session.
In some of the rooms, you can tip for the model to watch you on cam, even in the free chat. That being said, some of the models won't cam2cam, even in a private show. As a whole, you can expect that the girls who tag themselves for sissy will expect for you to turn on your webcam, so that they can watch you be a sissy.
Most of the cam girls on MyFreeCams mute guest users and users who have never made a purchase. If you want to be able to talk to a mistress with regards to sissy training, you are going to have to cough up at least $20.00 to the site for the right to talk.
---
Conclusion
It isn't as simple to find a proper sissy training instructor as we would like. We always recommend checking with the model to see what her experience is, prior to starting a show.
As a whole, our top recommendations are LiveJasmin and FetishGalaxy. The division between the two, is based on what you are looking for as a user. If you want cheap shows that only get cheaper, FetishGalaxy will take care of all of your needs, and then some. The mistresses there will treat you like the little sissy bitch that you are.
If you don't mind spending a little extra, and want the best video chat experience possible, we recommend LiveJasmin. Due to the commitment of their models and the video quality they offer, they have an unmatched experience. The immersion that you can achieve by paying extra for the audio is totally unmatched. Try it out for yourself and find out why LiveJasmin is our top recommended cam site.
Visit LiveJasmin.com
---