7 Sex Cam Sites Most Like Stripchat
Sites Most Similar to Stripchat
With the exception of virtual reality cams, there are many sex cam sites like Stripchat. These are the 7 sites which provide a user experience just like on Stripchat. You have free nudity and can stay around to watch the chat rooms for as long as you want once you've created an account. We recommend actually buying tokens though, so you don't just sit there edging all night.
CamSoda.com
When it comes to free sex cams, Camsoda is our favourite site. CamSoda was designed as a mobile-first cam site where everything works quickly and flawlessly on your phone, even cam2cam. While CamSoda doesn't have as large a selection of webcam rooms as Stripchat, the models are just as hot and the prices are lower.
Visit CamSoda.com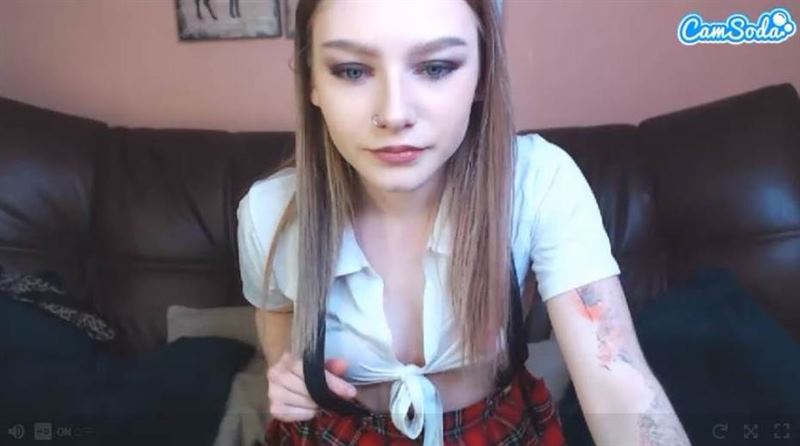 Registration on CamSoda is free. Once you have tokens, you will be able to sends text chats in pretty much all of the rooms. You can tip for various requests, towards goals, or to buy videos/pictures which the model has uploaded. If you are on a computer, you can hover your mouse over a chat room to get a live preview of every single room on the page at once.
The tokens on CamSoda cost between $0.08 and $0.12 each, depending on which package you choose to purchase.
Private shows on CamSoda start for as low as 6 tokens a minute, with an average price around 24 tokens a minute. Cam2cam is included in the price, even on mobile devices. Many rooms will even include a free recording of any show you pay for.
---
Flirt4Free.com
Like Stripchat, Flirt4Free was designed with a premium look and feel like in mind. The site looks clean and is easy to navigate, while still having a bunch of extra features. While nudity in the free chat rooms on Flirt4Free might not be as common as on Stripchat, you will find that you can get cam2cam shows for much cheaper.
Visit Flirt4Free.com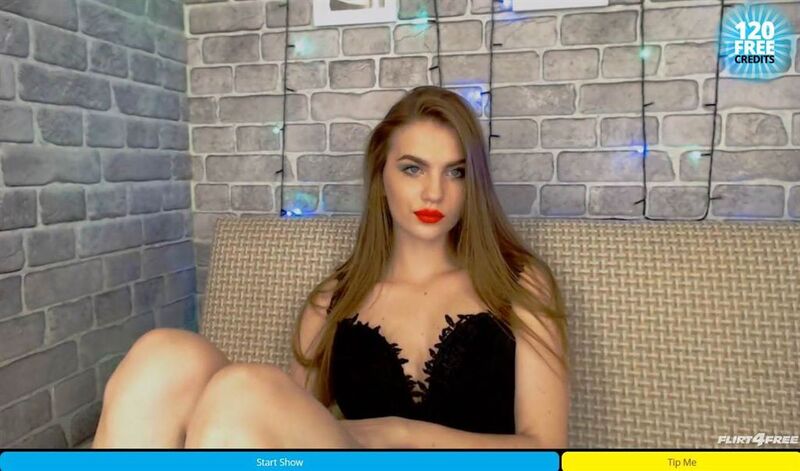 Registering on Flirt4Free is free. Registering lets you chat in some of the rooms, but many models mute users who have never made a purchase on the site. You can tip for requests, but what is available differs from model to model. Some of the girls will only strip in private. The Party Chat rooms are your best bet for free fun.
Credits on Flirt4Free cost between $0.09 and $0.11 each, depending on the package chosen.
Flirt4Free has two paid show types, Multi-user shows and private shows. Both are inclusive of cam2cam for multi-user shows, only the first user to join has the option to turn on his webcam. Paid shows start for as low as 5 credits a minute, with an average closer to 30 a minute.
---
MyFreeCams.com
MyFreeCams was the original free cam site. Technically, Stripchat and all the other tip based chat sites are like MyFreeCams, rather than the other way around. The selection of cam girls on MyFreeCams rivals that on Stripchat, but you will only find women. At this time, MyFreeCams doesn't have any male or transgender models.
Visit MyFreeCams.com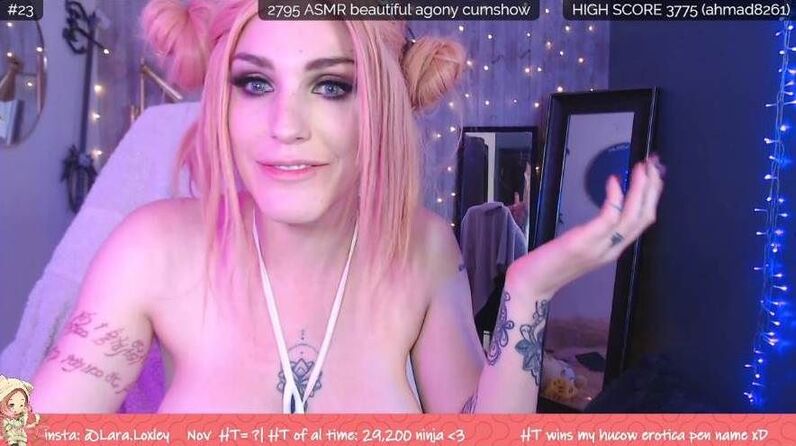 You can register on MyFreeCams for free, but virtually all models mute the free users. Buying tokens once makes you a premium member for life. You can tip for various requests and many of the models set goals for the room. You can actually cam2cam in the free chat rooms, but you will have to tip for it.
Tokens on MyFreeCams cost between $0.08 and $0.10 each, depending on how many tokens you buy at a time.
Private shows have a set price of 60 tokens a minute or 80 tokens a minute for a True Private. C2C is not included in the price and must usually be paid for separately. Some cam girls will expect a big tip prior to starting any show, as a means of showing commitment.
---
Chaturbate.com
Chaturbate is currently the biggest cam site in the world. It is the only cam site that has more webcam models online than Stripchat at any given time of the day. The site can be quite messy to navigate due to its immense size and tagging system, but your selection here is bigger than anywhere else.
Visit Chaturbate.com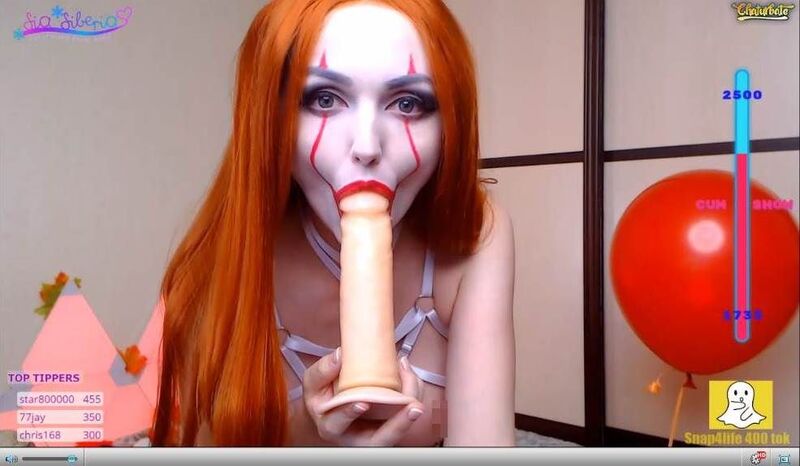 Registering on Chaturabte is free and doesn't even require an email address. Many models allow free users to chat, but it varies from room to room. Chaturbate is based on tipping for requests and towards goals. Many of the models have picture sets and videos which you can purchase. Like on MyFreeCams, you can tip to c2c in the free rooms.
Chaturbate tokens cost between $0.09 and $0.11 each, depending on the package you pick.
Private shows start for as low as 6 tokens a minute on Chaturbate, with plenty of models at all price ranges. Cam2cam is not included in the price and more often than not, needs to be tipped for separately.
---
xLoveCam.com
xLoveCam is a European live cam site. It uses country flags just like Stripchat, so you have a general idea of which country each model is from. The selection available is surprisingly varied and isn't limited to just to white European women. While the cheapest rooms on xLoveCam are more expensive than on Stripchat, the average price is lower and includes cam2cam.
Visit xLoveCam.com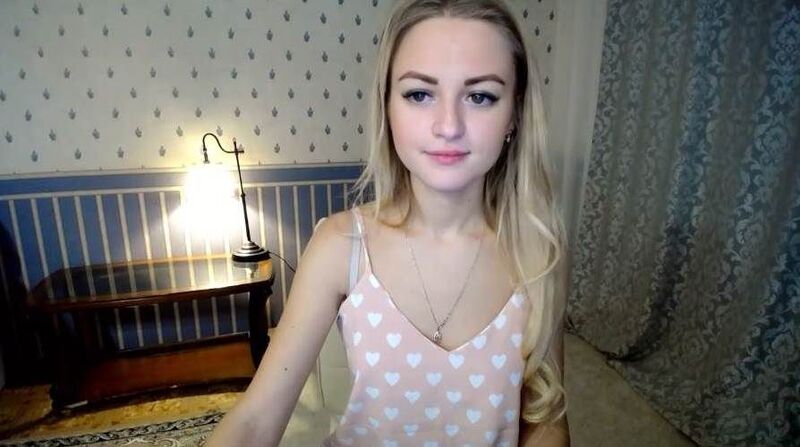 Registering on xLoveCam is free. You can actually start chatting in all of the rooms without creating an account, but after 10 minutes you will have to register to continue. There is quite a bit of free nudity on xLoveCam. The best day for action is Mondays, which have an ongoing topless theme in the open chat rooms throughout the day.
xLoveCam doesn't use credits or tokens. Prices are charged directly in Euros.
Private shows start for as low as €1,00 a minute, with the average price under €2,00 a minute. Cam2cam is included in the show price and is available on mobile devices as well.
---
BongaCams.com
The most popular cam site in European, BongaCams gets more daily traffic than Wikipedia in some countries. The site has more or less the same number of cam rooms online as on Stripchat, though the selection is much more European. While the site is quite heavy on ads and pop-ups, they mostly go away after you purchase tokens.
Visit BongaCams.com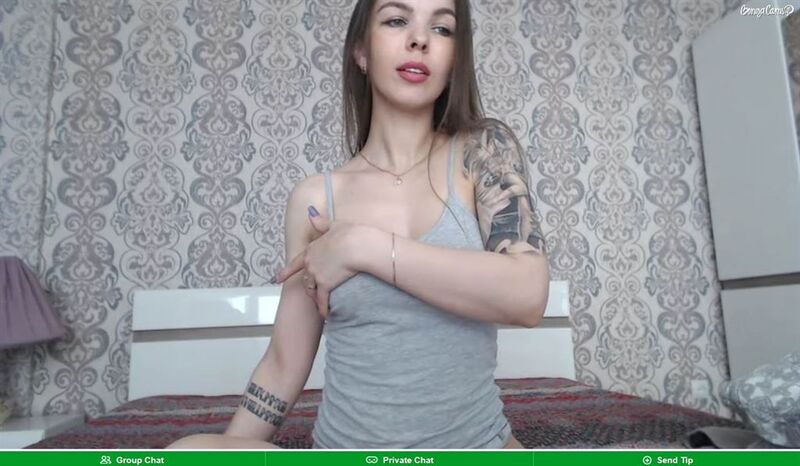 Registration on Bongacams doesn't cost money. You will be able to enter all of the chat rooms and chat in nearly all of them. Users can often be found tipping for requests, but the site doesn't really use goals. You can enter the individual model profile's to purchase media such as pictures or videos. You can c2c while in the free chat by tipping for it.
BongaCams cut the price of tokens in half. Each token now costs between $0.055 and $0.083 each, the cheapest per token price out of any cam site.
Private shows on BongaCams have a set price of 60 tokens a minute for a Private Chat or 90 tokens a minute for a Full Private Chat. You usually need to tip for c2c separately.
---
Cam4.com
Cam4 lies on the opposite end of the scale to Stripchat. While Stripchat tries to appear clean, Cam4 went with the full on freemium experience. There are ads everywhere and the user interface isn't quite as forgiving on the eyes. That being said, the action you can see is comparable. There is just as much free nudity and orgasms as on Stripchat.
Visit Cam4.com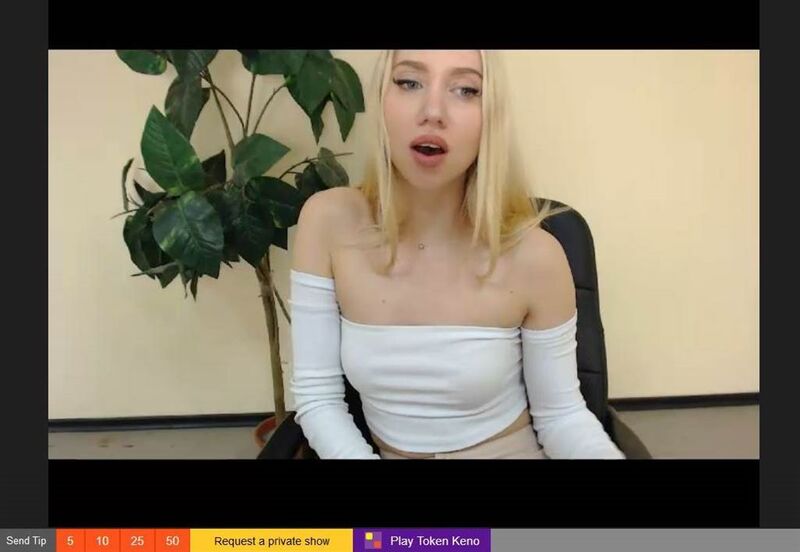 Registering on Cam4 is free. You are actually able to chat in pretty much all of the rooms, though you need to watch an ad each time you enter a new room. Users can tip for requests and for goals. The models can actually set up multiple goals at a time and you can tip for the one that suits you. Some models also have pictures and videos which you can purchase.
Cam4 tokens cost between $0.15 and $0.22 each, depending on the package chosen. This makes them the most expensive per token price out of any cam site.
Private shows on Cam4 start for as little as 18 tokens a minute. The prices are generally higher though, with an average price above 30 tokens a minute. C2C is not included in the price.
---
Conclusion
When looking for sites like Stripchat, your choices are quite varied. The only thing that Stripchat does that other webcam sites do not is VR chat rooms. Other than that, there are plenty of sites where you can watch nudity in the free chat rooms, tipping when you please, to keep the action going.
Overall, our top recommendation is CamSoda. It has amazing features on both computers and phones. It has the same type of action as on Stripchat, except the tokens are cheaper and the private shows are cheaper as well. Considering that c2c and free show recordings are included in many of the rooms, we believe CamSoda has a clear advantage over Stripchat.
Visit CamSoda.com
---