Adult Webcam Sites That Use Credits for Currency
XXX Cam Sites That Use Credits
Most sex cam sites use credits or tokens. These are the 4 adult chat sites which use credits. The sites are mostly premium in nature, with high rankings on our list of Best Webcam Sites. Find out what is different about each site and what each has to offer. We discuss everything, from the selection available to the prices for each individual show type.
LiveJasmin.com
LiveJasmin is the #1 cam site in the world. The site has a huge variety of webcam models in all the gender categories. The vast majority of the cam girls on the site use HD webcams, with the HD tag, reserved only for those using a full 1080 HD camera. You can explore and chat in all the free chat rooms before you've ever registered with an account.
Visit LiveJasmin.com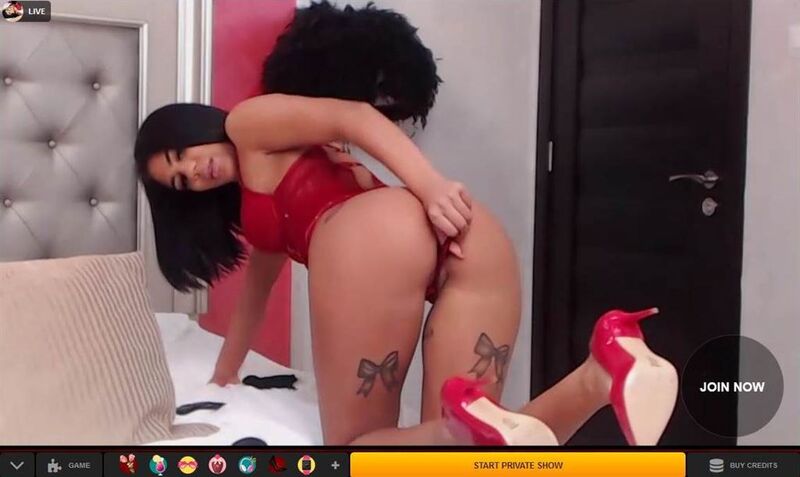 LiveJasmin usually has over 1,000 webcam models online. There is a big selection in all categories, including the fetish chat rooms. You can find cam girls from all corners of the globe and of all body shapes and sizes. No matter what you re looking for, you should be able to find it without too much searching.
While the site has plenty of free chat rooms to engage with the models in, you won't find much if any nudity in them. As a premium site, the girls expect to be treated with more class. They will only strip and get sexual when they are in a paid show type where they are guaranteed income.
You can choose the VIP group shows which have no cam2cam or a private show with the option to cam2cam. VIP shows cost $2.40 and up for a show of up to 15 minutes. Private shows average at about $2.40 a minute, depending on which cam girl you chose. C2C and 2-way audio cost an additional $1.20 a minute each.
LiveJasmin gives new users the option to spin the wheel of fortune, to get up to 100% extra free credits with their first purchase. There is also an exposure based loyalty program, which lets models know how serious of a user you are.
Customer support – live chat, email, phone.
---
Flirt4Free.com
Flirt4Free sits in the middle ground between being completely premium and being completely freemium. While most of the models only strip in private shows, others will strip for tips in the free chat rooms. The male and female categories are quite full, but the transgenders and couples are quite limited. You can talk in some rooms once you've registered but are muted in others until purchasing credits.
Visit Flirt4Free.com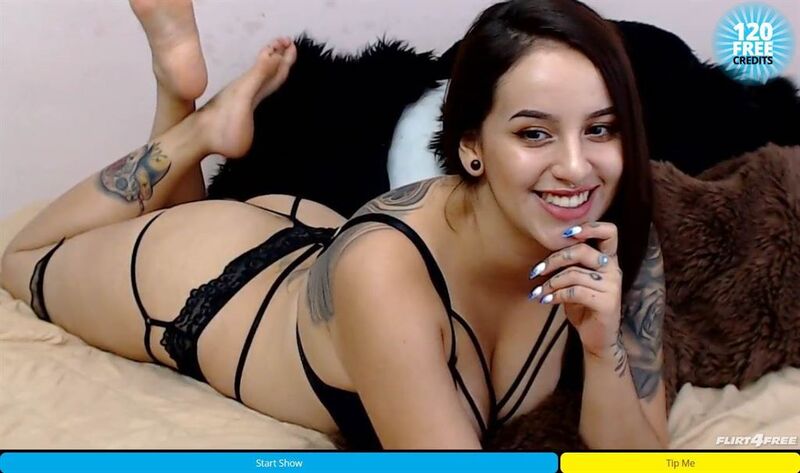 In total, you will find about 500 webcam rooms online on Flirt4Free. These rooms are split more or less evenly between the men and the women, with about a dozen trannies and couples to choose from. While the male category is quite varied, the female category focuses more on thinner and younger women.
Most of the free nudity on Flirt4Free can be found in the Party Chat rooms where users tip for goals. However, the goals are usually quite high and are not always met. For a better experience, most users gravitate towards the Multi-user or Private shows, both of which can be inclusive of cam2cam.
Multi-user shows start off at $0.55 a minute, with the option to cam2cam being available only to the first user to initiate the show (i.e. you can't cam2cam if you join someone else's ongoing multi-user show). Private shows are more expensive, starting off around the $3.00 a minute mark, but you always get the option to turn on your webcam.
Flirt4Free's rewards program is incredibly complex. Basically, you collect points for various tasks and you can trade these points in for various things, such as free videos or discount codes.
Customer support – live chat, email, phone.
---
ImLive.com
ImLive is one of the oldest names in the industry. ImLive has remained in the game by offering consistently low prices. While the average video quality on the site can't compete with the two sites above, the prices, in the long run, are lower. Registering with an account will enable you to chat in all of the free cam rooms.
Visit ImLive.com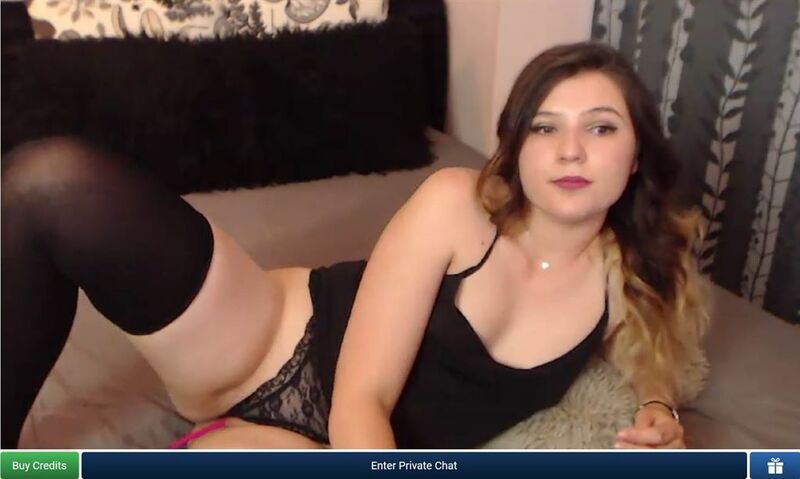 Depending on the time of day you log on, you will find between 600 and 800 sex chat rooms online on ImLive. There is a very big selection of transgender performers, though the number of male chat hosts has diminished in recent years. ImLive is unique in giving you the option to submit your fantasy rather than search through all the rooms manually.
The free cam rooms on the site are great for getting to know the webcam model better, but you will find very limited free nudity. If you are looking for a cheap show, we recommend the Candy Shows, which are basically the site's version of a group show. The price ranges greatly from model to model.
Private shows on ImLive are always inclusive of cam2cam and two-way audio. The average price is between $2.00 and $3.00 a minute if you don't take any discounts into effect. You can get coupon codes from individual hosts and booking long show types can knock up to 30% off the cost of a show.
ImLive's rewards program is absolutely amazing. While it takes a long time to climb up the tiers, you will get up to 25% free credits with every purchase at the highest level.
Customer support – email, phone, live chat at Gold loyalty level.
---
SecretFriends.com
As a cam site, SecretFriends is relatively small and obscure. However, the site has amazing functionality, such as the options to gamble, send selfies, and more. The site is so busy with features that it looks incredibly complex when you first arrive. It can take some time to get used to.
Visit SecretFriends.com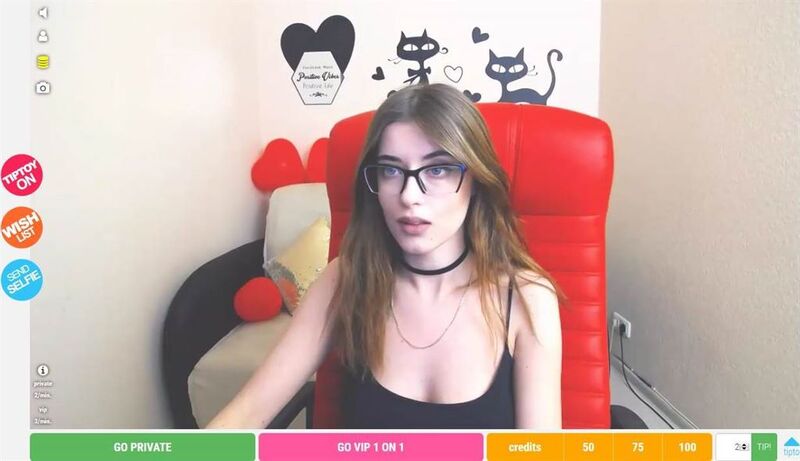 SecretFriends has roughly 200 cam rooms online at any given time, making them much smaller than the sites above. The selection is limited only to cam girls, as the other genders appear to be permanently offline. The site specializes in young, thin, European women, with very few cam girls older than their mid-twenties.
The cam girls on SecretFriends will strip for tips, so you can find the occasional rooms where something exciting is happening. However, as the site doesn't let the models set goals, you will rarely find the free rooms getting overly sexual. What is cool though, is the option to send a selfie/dick pic for just $1.00, without having to pay for a private show.
Private shows on SecretFriends are inclusive of cam2cam, even on your phone. The site has a cheaper than average price for privates, with a set price of just $2.00 a minute. You can splurge and spend an extra dollar a minute to make the show VIP, so other users can't spy in as voyeurs.
You may get free credits on your first purchase, depending on how many you purchase.
Customer support – email.
---
Conclusion
Each credit-based cam site is different, but they are more or less all premium, with a focus on paid private shows. SecretFriends and Flirt4Free have more nudity in the free rooms, but that is still not the focus of the sites. To enjoy yourself properly, you are going to have to be prepared to fork out cash. Otherwise, our list of free cam sites will probably be more relevant to you.
For those committed to the best experience, we recommend LiveJasmin. It is the best sex cam site in pretty much all regards. While it is more expensive, the variety and quality you are presented are unmatched.
We recommend heading over there now to find out what's available. Don't forget that you can chat with the models before registering.
Visit LiveJasmin.com