Adult Webcam Sites That Use Tokens for Currency
XXX Cam Sites That Use Tokens
Token-based cam sites are usually tip centred free sites where users focus on requests and goals, rather than private shows. There are also cam sites which use credits and other sites which use completely unique currencies. These are the 7 webcam sites which use tokens. Find out what each of them has to offer.
CamSoda.com
CamSoda stands ahead of the curve when it comes to technological innovation. CamSoda is our favourite cam site on mobile devices and is our top recommended site to cam2cam on your phone. The site is great on computers too, you can hover your mouse over one room to get a live preview of the whole page at once.
Visit CamSoda.com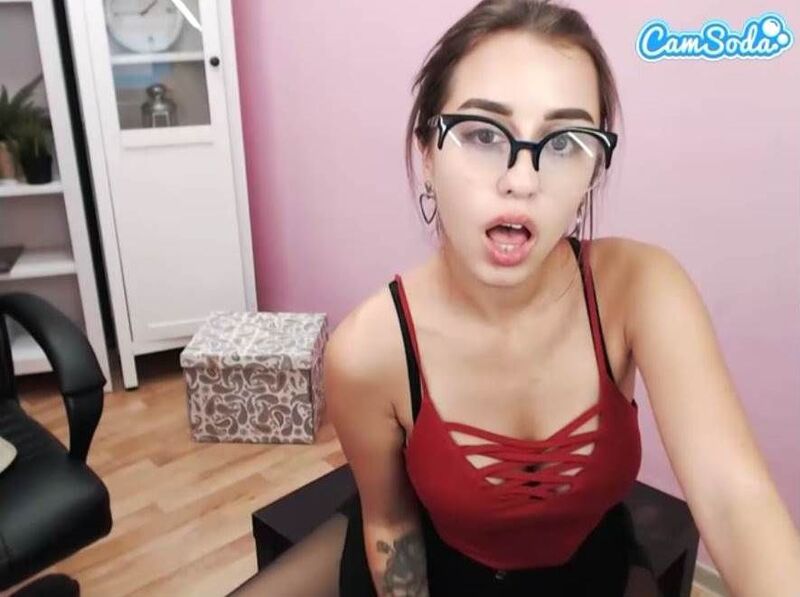 Registering on CamSoda is completely free and will enable you to sit and watch the free rooms for as long as you want. You may even be able to chat to the model, depending on the model's chat room settings. But, free users can't really do much more than sit and watch.
Once you've bought yourself some tokens you will be able to take advantage of the site's full range of features. You will be able to talk in all the chat rooms and you will be able to tip for individual requests and towards goals. You can even purchase pictures and videos from many of the girls. The prices the cam girls on the site charge for different requests differ, tokens will cost you between $0.08 and $0.12 each depending on the package you chose.
If you prefer a more intimate experience you can switch to a private show. These start for as low as $0.60 a minute, with an average price closer to $2.40 a minute. The prices may be inclusive of cam2cam and a free show recording, but what is available will depend on the model.
---
Stripchat.com
Stripchat is a tip based cam site that was designed to look and feel like a premium site. There are absolutely no ads anywhere, and the layout is incredibly clean. Meanwhile, the action you can watch in the actual chat rooms can be incredibly filthy. The site has a bigger than average selection of webcam rooms.
Visit Stripchat.com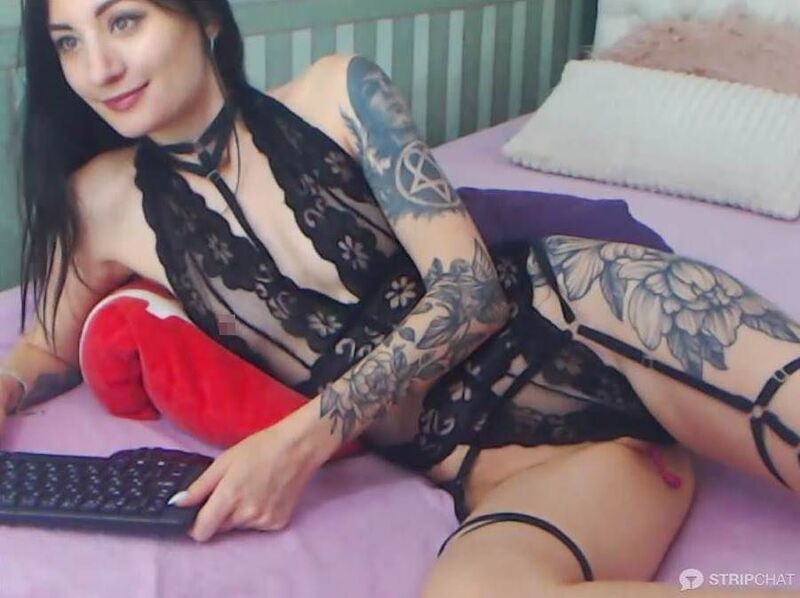 Registration on Stripchat is free. Registering will give you the option to chat in most of the rooms, though the chat host and her mods have the option to mute free users. If the chat rooms become too full, the hosts have the option to boot out free users. This happens mostly in the VR cam rooms, though still quite rarely.
Buying tokens will give you access to the full range of features on the site and will give you immunity from getting kicked out to make space for other users. You will be able to chat in all of the rooms unless you have personally been muted. Tokens give you the ability to tip towards goals, requests, and to purchase any videos or pictures which the model may have uploaded. Each token costs approximately $0.10.
The cheapest private shows on Stripchat start at $0.80 a minute. There are more expensive girls too, but you will find a plentiful selection available at all price levels. Cam2Cam is not included and is treated as a different type of show.
---
Cams.com
Cams.com was one of the earliest cam sites to hit the web. The site has not remained idle during the years. Cams.com remains the leader in teledildonic sex. You can hook up your sex toy to a model's, to have real-life virtual sex via the Connexion feature. Cams.com can get expensive, but there is a whole lot to do.
Visit Cams.com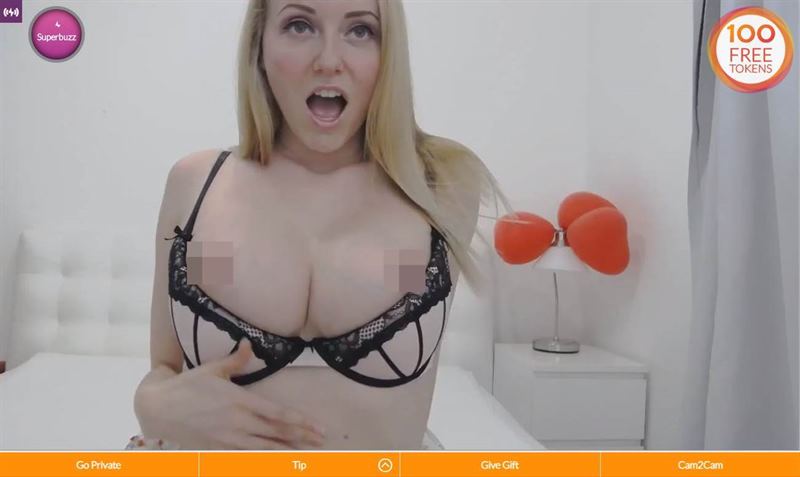 You don't need to spend money to register on Cams.com. Once you have created an account, you will be able to chat in all the free webcam rooms. You will not be able to join the Nude and Free > Tip rooms, as those are paid show types. If you want to join those rooms you will need to purchase tokens.
Tokens will enable you to tip to buzz the cam girl's toys, as well as give you the option to make requests. Unlike most cam sites, you can cam2cam on Cams.com without going into a private show. It will cost you 10 tokens a minute to turn on your webcam. You will still need to tip for anything else. Tokens cost between $0.09 and $0.11 depending on how many you buy in one shot.
There's no way to tell how many other guys the model you are watching is cam2caming with. if you want a guarantee that the model is watching you, you are going to have to pay the per-minute fee for a private show. Private shows on the site cost around $3.00 a minute, but each feature costs extra. Thankfully, you can join individual model fan clubs for a massive discount of up to 70% off.
---
MyFreeCams.com
MyFreeCams was the original token-based free cam site. Before MyFreeCams came along, nearly all cam sites used credits. The sites had no free nudity and relied mostly on paid private shows. MyFreeCams was the first site to show free titties. Once everyone else lost their traffic, they started copying MyFreeCams.
Visit MyFreeCams.com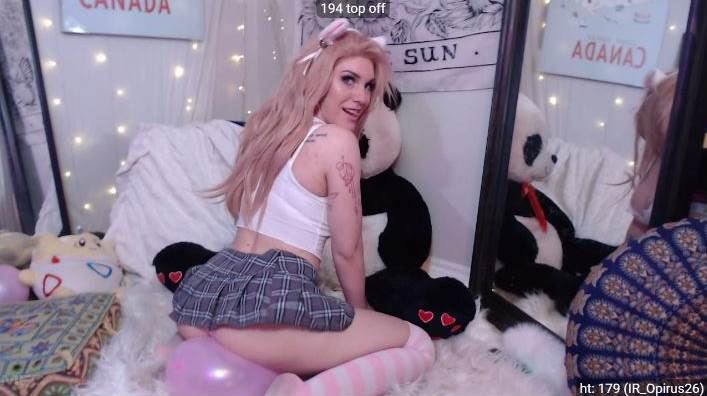 Creating an account on MyFreeCams is free. It lets you create as long of a favourites list as you'd like, but the amount of webcam rooms you will actually be able to chat in will be very limited. It's only after you buy tokens for the first that you will become a premium member for life, enabling you to talk in every chat room – unless muted.
Spending tokens in the free cam rooms on MyFreeCams will get you to see what you want to see, otherwise, you will need to sit back and go with the flow. Most of the cam girls on the site have set goals in their rooms and when these goals are reached, you get a special show. You will find plenty of cam girls that have media you can buy. You can even cam2cam in the free rooms. Tokens cost between $0.08 and $0.10, depending on the chosen package.
If you want to be alone with the model, you are going to have to splurge extra for a private show. Private shows on MyFreeCams are honestly expensive, with a set price of $6.00 a minute which is literally double the average of other cam sites. The more popular cam girls will even demand a token tribute prior to the show, as a form of commitment.
---
Chaturbate.com
Year after year, Chaturbate proves itself as the most popular cam site among models. Chaturbate has about 3 times more webcam models than any other site. There is a bigger selection in all the gender categories. The tagging system is immensely messy, but with a little searching, you can find serious gems.
Visit Chaturbate.com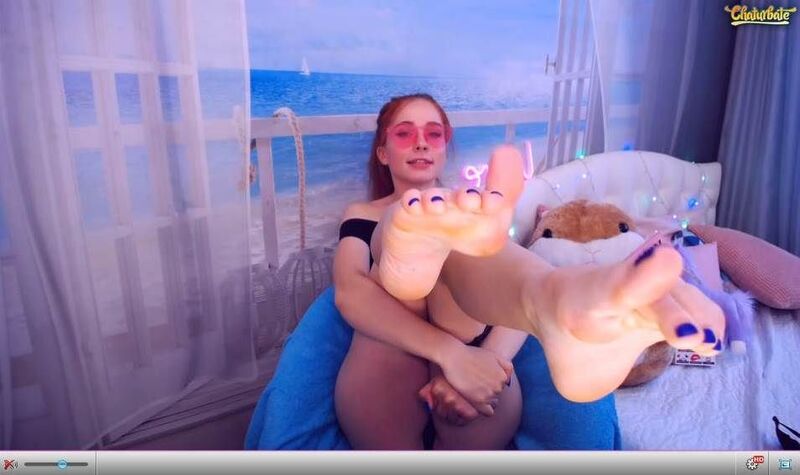 Your free account on Chaturbate will let you start curating your own favourite's list. You will find that some of the cam girls let free users talk in their chat rooms. However, other cam girls will only allow you to chat once you've purchase tokens, while others will only give you to option to chat once you've spent tokens in their actual room.
Nearly all of the cam girls on Chaturbate have set goals and those that don't have tip menus. With over 4,000 webcam rooms online on average, there is always a hot show to join somewhere. You can join a room where the action is already hot or you can heat up a cam girl yourself with your very own tips. Tokens cost between $0.09 and $0.11 a token, based on which package you selected.
Private shows start for as low as $0.54 a minute, with cam girls being available at all price levels. Private shows may include a free show recording, but they never technically include cam2cam. Cam2cam needs to be set up separately, by becoming a broadcaster yourself. Thankfully, you can create a password secure room so other users can't watch you.
---
BongaCams.com
BongaCams is Europe's solution to tip based sex cams. The site is filled primarily with Russian cam girls, a result of BongaCams acquiring RusCams back in 2016. The site is hugely popular with users, many of whom linger in the chat rooms for hours on end. There are quite a bit of ads, but they mostly go away after your first purchase.
Visit BongaCams.com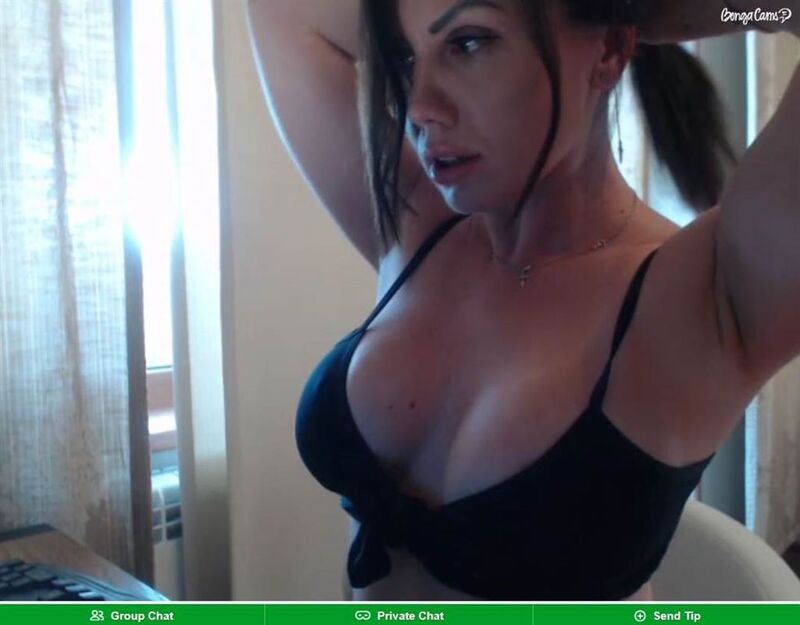 There is a time limit to how long you can watch the chat rooms on BongaCams for before it forces you to register. A free account on BongaCams will unlock the time limit and give you the option to you start creating a list of friends. But, you will find that most of the chat rooms mute free users. You will need to buy tokens at least once to be able to chat in most rooms.
The chat rooms on BongaCams are mostly based on requests, rather than goals. While the girls on the site do have the option to set a goal, you will find that many of the girls don't. The vast majority of the cam girls on the site use a Lovense toy, which you can tip to buzz. BongaCams recently changed the value of their tokens. Tokens now range between $0.055 and $0.083 a token, depending on the package chosen.
The cam girls on BongaCams have a set price for their private shows. If you buy the best value token package, the private show rooms on BongaCams cost around $3.30 a minute. If you don't buy a package with good value, you could potentially spend up to $4.98 a minute.
---
Cam4.com
We don't really recommend Cam4 too often, as its prices don't really justify the quality you get. Cam4's strongest selling point is its community feel. You will find that the users on the site are very often to forming friendships with other users. It's quite a niche thing to look for, but it isn't unheard of.
Visit Cam4.com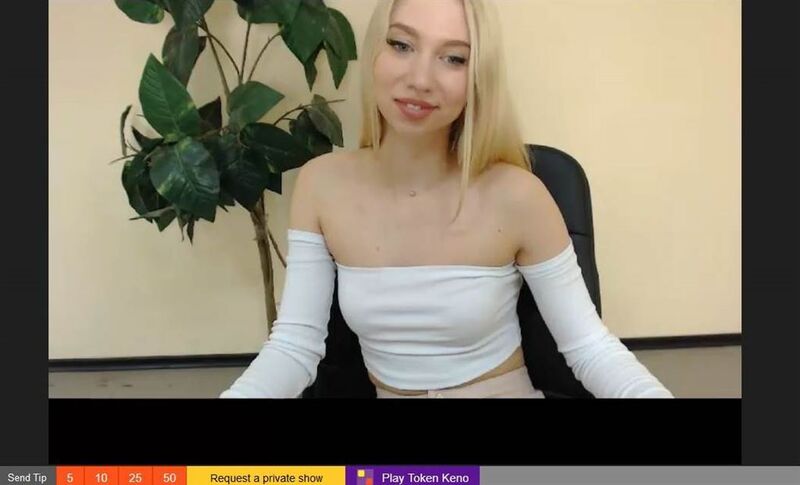 Unlike most cam sites, Cam4 lets all of its free registered users chat in all the cam rooms. You can still be individually muted by the models, but otherwise, have free reign to use the chat rooms as you please. If you see another user that seems nice, you even have the option to private message him.
Most of the models on Cam4 set goals, but the goals don't seem to be reached too often. Most users tip for specific requests or just go into a private show. Some of the babes have videos and pictures which you can buy, but what is available differs from model to model. Each token costs between $0.15 and $0.22, based on which package you chose.
The cheapest private shows you can find on Cam4 start at $0.90 a minute, but the average price is quite a bit higher, at around $4.00 a minute. You will find that Cam4 has ads which can be quite obstructive. To get rid of them, you will need to pay for the monthly Gold membership.
---
Conclusion
If you look at just the price of tokens objectively, it would seem that BongaCams is the cheapest token based cam site, with tokens for between $0.055 and $0.083 each. However, that is only when looking at the cost of the token. When you take into account how you will need to spend the tokens, BongaCams is not necessarily the cheapest.
If you intend to do the occasional private show you will find that the set price can quickly make things expensive.
The same can be said of MyFreeCams, where you can get tokens for as low as $0.08 each. The tokens themselves are cheap, but the high price of private shows can make it impractical.
Between the value of tokens and the cost of the shows, CamSoda is the best bet. With tokens for as low as $0.08 a minute and private show rooms with cam2cam and a free show recording for as low as 6 tokens a minute, it is easy to see why users keep going back for more.
Visit CamSoda.com