Best 5 TGirl Sites – Trans Feet Shows in Private
Best 5 Webcam Sites for Live Trans Feet Shows
We live in a changed world, where mixing and matching kinks is perfectly acceptable. For some, regular podophilia is enough of an obsession; for others it doesn't get any better than gazing longingly at a transgender girl's well groomed feet.
We cycled through our list of the best tgirl webcam sites, and chose the ones that we believe size up the most for live trans feet shows. They all feature closed 2-way video chat, which means you can pay for as much private intimate time as you want. Follow on for more details about average rates, video stream quality, and availability of client services.
LiveJasmin.com
LiveJasmin is one of our most beloved sites for private webcam shows, and offers up a great amount of transgender foot fetish models to suite first time walk-ins and seasoned podophilliac pros. Spend as much time as you want trying out the free chat rooms, where you casually meet up with stunning tgirls. These open rooms are interesting, but lack total exposure. It's only during paid 1-to-1 encounters that you get to see the trans model reveal more than just her carefully manicured feet.
Visit LiveJasmin.com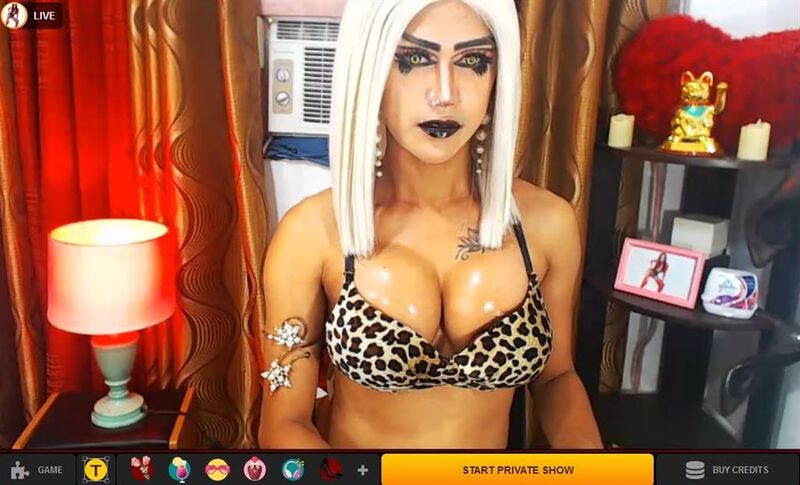 As for the talent, you will find an assortment of transsexual models under Transgirl (in the main Girls category) or Transboy (in the main Boys category). It's not uncommon for some tgirls to identify as both, in which case you'll see them displayed across both categories.
Feet isn't a listed filter or an advanced search option, so you'll need to be a little crafty when it comes to finding spirited trans girls who'll show off their feet in private. Once you've found an attractive model, you can check out her bio where she talks about her turn ons / turn offs, and the kinky things she's willing to do during her live shows. If Dancing and Stockings are listed, she's probably also down to showing off her ankles & toes. That said, we found the direct approach works best – which is to be upfront and honest and simply ask transgenders if they're willing to show off feet?
An average tgirl charges between $2.00 – $3.00 per minute for private shows. 2-way video & 2-way audio aren't always part of the deal, and could cost an extra 1-2 credits per minute each, depending on the model. The flip side, is that you get to enjoy some of the most top rated cam2cam shows the net has to offer, with every room playing in HD. You'll even notice that many trans babes show in Full 1080p HD, making the additional fees an easy pay off.
Activating your webcam allows the model to look at you, as you watch her. This way the model can see just how incredibly interested you seem to become, as she shifts your focus to her perfectly formed feet & painted toe nails. And with your microphone activated, you have the power to direct her performance with your voice like a boss; leaving your hands free to enjoy the show as you see fit.
Newbies to the site who register can spin the wheel of chance and win up to 100% EXTRA CREDITS on their initial purchase.
LiveJasmin is a premium cam site with superior customer service. There are several ways for you to reach out for help which includes direct messaging to client services or online chat support for immediate assistance. You also get separate direct links for billing support.
---
CamSoda.com
CamSoda ranks as our favorite freemium video chat site, but currently only offers up a small selection of transgender cam girls. Unlike other comparable free chat sites, CamSoda's 2-way video mode is way more functional. Most of its private shows offer cam2cam for free, and many of them also include a free show recording after, to be added to your own personal stash of favorites.
Visit CamSoda.com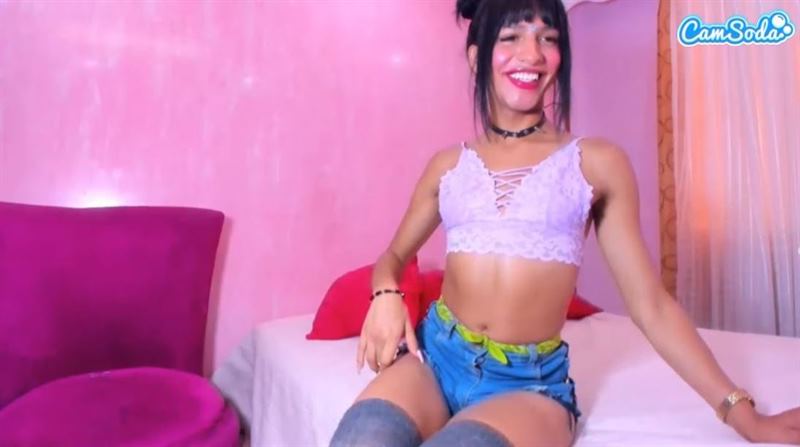 This free-to-watch cam site is for all genders, and in such the main viewing page is mostly women. However, it can be set up to feature transgenders only. Simply go to the advanced settings (small blue cog next to view all tags) and select show Trans only, then click save.
You can tip for favors in the open rooms, or choose from set-acts off the menu. But if you prefer a more intimate viewing, pony up for the model's private rates, and pay for her undivided attention. Private webcam chat starts from as low as $0.60 per minute, with average fees nearing $2.40 per minute. Note that cam2cam & a free show recording depends on the model, but you will see if they're both included before you actually need to pay.
While CamSoda's collection of transgender models might not be the greatest, the video stream quality in general is fantastic. And even though HD webcams aren't a requirement (like on LiveJasmin), it appears that many trans chat rooms play in high definition regardless.
CamSoda is one of only 4 sites to offer cam2cam from mobile devices. You can totally have private chat with trans models from your phone anywhere you want with zero additional costs, but all the benefits of extra freedom.
When you sign up as a new member, you're given anywhere from 50 – 200 free tokens depending on the ongoing promotion; what's more each week the most liked user (as voted by the models) gets given 1000 FREE TOKENS – just for being a courteous member.
CamSoda features a well organized and informative help / FAQ section (located at the bottom of the main page), which is divided into two sections: Billing Support & Support. Both of these directories cover a wide range of questions and queries that extend to both general and technical aspects of the site. If the given answers aren't enough, you can always send customer support an email.
---
Flirt4Free.com
Flirt4Free is a small adult entertainment site, with a big focus on kinky chat rooms aimed at every gender. Start by changing the main viewing gallery to Transgender, and then begin to browse for available tgirls with attractive footwear & appealing feet. You can sometimes tip for small foot teases in their open chat rooms, or pay for uninterrupted attention – and get live trans feet shows in private.
Visit Flirt4Free.com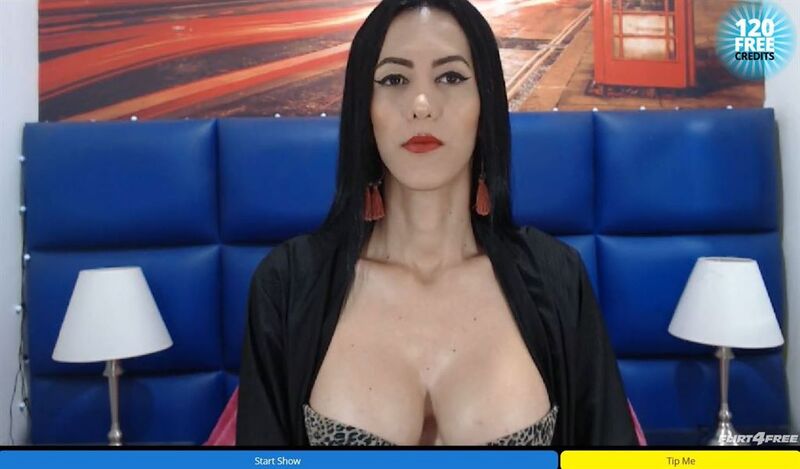 As for finding transsexuals to tease you with their feet, Flirt4Free doesn't have a specific Foot Fetish category just for tgirls. Begin by visiting the rooms that draw you in the most, and then take the time to check out models' bios. Aside from listing what they like; their turn ons; their personal fantasies; and what it is they like to role play – many models also include a list of kinks & fetishes that they're specifically willing to act out in paid performances. Expect to find a low number of trans models active; at best between 12 – 16 are online at most given times.
Although Flirt4Free is an adult entertainment site which features open shows with nudity for free, it's also a legit site for some of the best paid 2-way video chat in town. Most transgenders stream with HD webcams, and you'll find that the paid shows are reasonably priced; they're ranged between $3.00 – $6.00 per minute for private sessions. What's more, these rates include cam2cam & 2-way audio with no extra fees.
If you're Richie Rich and money isn't an obstacle, Flirt4Free also has way more premium live webcam shows priced from $7.00 – $12.00 per minute. But if you're searching for the cheapest chat experience, you can also find vacant multi-user shows with 2-way video at rock-bottom rates of $0.50 per minute. Be warned though, with multi-user shows other members could at some point join in, in which case your foot show might suddenly turn into something else completely.
Whatever version you end up going with, at Flirt4Free all forms of paid chat include the services of 2-way video / 2-way sound 100% for free.
As for customer services, you'll notice that the Support directory (bottom of the homepage) covers all the elements. There's a short cut to the FAQ page, plus you can send email; call using an international phone number provide for; or simply use their online live chat support.
---
ImLive.com
ImLive is a proven webcam site to meet up with a variety of transgender chat hosts. This is a premium site where you'll need to get credits if you want to watch trans feet shows that include the bells and the whistle. Where ImLive stamps its authority is with its lucrative loyalty program. The higher you rank, the more free credits you are awarded every time you buy. At the VIP level, you get to experience some of the cheapest transgender webcams that the net has to offer.
Visit ImLive.com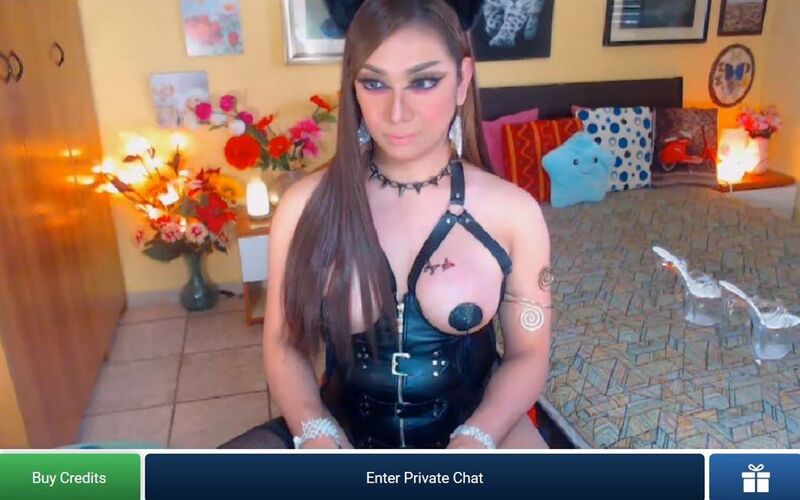 ImLive has been at the forefront of adult entertainment for over 15 years, and in this time it's managed to accrue a steady number of tgirl chat rooms. At most times of the day, you'll find approximately 50 trans model online. Just scan through the main viewing page, and you'll see brunette tgirls, blonde tgirls, Ebony trans girls, and without fail you'll find a selection of Asian ladyboys.
When it comes down to finding hosts who are down for giving feet shows, simply use the handy Filter drop down menu, select Fetish, and then pick Foot. It's as easy as that. And if these hosts aren't quite who you're looking for, simply return to the main transgender viewing gallery to further press your luck.
Private webcam shows kick off from $0.98 per minute, and the rates go up depending on the host, your particular wants, and the duration of the show. Even better, at ImLive paid video chat is inclusive of 2-way video & 2-way sound, with zero extra fees required; furthermore, the first 20 seconds of all paid cam-to-cam shows are totally on the house!
Most chat rooms on ImLive run standard definition (SD) video feeds, and in the main they have fluid playbacks and look really good. That said, of late Imlive has also begun to feature high definition feeds which play smooth and look even more fly. You'll even come across a number of transgender hosts who seem to be streaming with 720p webcams; though none of ImLive's rooms are specifically tagged for HD, so you'll need to scan through the rooms with a watchful eye.
ImLive has many key user features, but 2 that stand out are the Fulfill your Fantasy option, and the Multi-Viewer mode. If you have a particular interest in a kink that you would like to role-play, simply submit your fantasy and the models with the necessary gear & skill-sets come and find you. With the multi-viewer you can scan through the live video feed of 6 rooms at a time.
Newbies can claim up to 15 BONUS CREDITS on their opening purchase. Note that this is a one time only offer, so we recommend choosing your very first credits package wisely.
As for client assistance, ImLive provides a Customer Support short cut (bottom of the main page), with a detailed FAQ section. You're also given an internal messaging system for more specific inquires, and you can also send ImLive conventional email.
---
Chaturbate.com
Chaturbate is one of the most popular free-to-watch cam sites on the planet. This freemium chat site has more variety for open webcam shows than any other site, plus it has video feeds up to 4K. When it comes to transgender models, very few chat sites can truly compete with Chaturbate in terms of numbers. This site would be our #1 site for trans feet chat, if it weren't for its complicated cam2cam show option. Besides, you'll find that many transsexuals wont even go 2-way video – regardless of the amount you tip.
Visit Chaturbate.com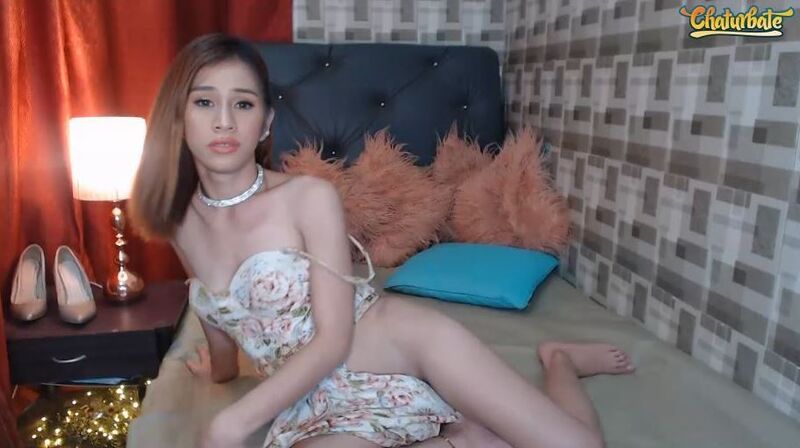 When you visit the Chaturbate site, you land on the Featured page which is a mosaic of performing models currently available. This gallery is made of mostly women, but as you scroll through you're also likely to see lesbian couples, gay couples, and even a couple of t-girls. Simply hit the Trans tab (top of the page), to reorder the gallery to show transgenders only.
All in all, Chaturbate can see in excess of 6000 models active during its busy hours. Which means during peak times, you can literally choose from several hundred transgender webcams. Scanning through these rooms can prove to be a bit of a challenge, as the tagging system is a somewhat of a let down. Even though you'll find #feet within the transgender section as a featured category, we found that manually sifting through the rooms way more rewarding.
To begin with, the chat rooms themselves are tagged for HD or HD+. This means finding open shows with the best video quality is never a problem. What's more, the number of viewers in each room is indicated, making it easier for you to discover the quieter rooms. The less viewers in the room; the more attention you can potentially get from the model.
Chaturbate's private webcam shows begin from as little as $0.60 per minute, however quality transgender models will charge closer to $3.00 per minute, which is pretty much in line with the competition. Private shows don't include cam2cam, which is a totally separate mode. If you want 2-way video as a chat option, you first need to set up as a Chaturbate broadcaster. Only then can you extend an invite to a trans model for a cam2cam foot show in privacy.
Refer a friend to this insanely popular chat site and get appropriately awarded with up to 10 FREE TOKENS for every registered user.
Sadly when it comes to customer support, Chaturbate kind of misses the mark. There's no online live chat support even for monthly paying members; and the only way to connect with them is through email. That said, you'll find that the Support section (bottom of the homepage) is pretty informative, giving users a choice of a number of sub-categories like My Profile, Fan Clubs, Mobile and Settings, Privacy, & Security.
---
How Much Private Trans Feet Chat Costs
Mentioned in the table below are the average prices per minute for trans feet cam shows in private. The prices that you see might vary by geographic location.
| | | | | | |
| --- | --- | --- | --- | --- | --- |
| Site | Cheapest Rooms | Average Price | C2C Included | 2Way Audio Included | HD |
| LiveJasmin | $1.04 | $2.14 | Extra Fee | Extra Fee | ✓ |
| CamSoda | $0.60 | $4.60 | Depends on the Model | Depends on the Model | ✓ |
| Flirt4Free | $0.55 | $4.40 | ✓ | ✓ | ✓ |
| ImLive | $0.98 | $1.98 | ✓ | ✓ | ✓ |
| Chaturbate | $0.60 | $3.60 | Extra Tipping Required | Included with Cam2Cam | ✓ |
---
Conclusion
If you find feet a massive focal point of fascination, you stand in good company. Renowned foot fetishists include Quinton Tarantino, Marilyn Manson, Jack Black and American pop art legend Andy Warhol.
Feet happen to fall second behind sex organs as the most commonly fantasized body parts, with many good scientific reasons explaining this phenomenon. Feet and genitals coexist in adjacent areas of the brain's somatosensory cortex. In other words, areas within the cerebral that moderate genital pleasure and foot pleasure – are not only neighbors, they're besties.
As far as your transsexual foot fetish is concerned, while science seems to be on the fence, these 5 above mentioned sites have proven to be effective solution providers. Seeing that they're all free to join, our advice is to register on them all, and to sample the rooms. In doing so, you'll be able to assess for yourselves which sites best meet your very particular needs.
But if you're looking to discover our favorite site for trans feet, head over to LiveJasmin for the most captivating webcam shows in private. It's one of the most celebrated sites for cam2cam, and features a mix of glamorous tgirls broadcasting from immaculate HD chat rooms.
Visit LiveJasmin.com
---