Best Adult Alternatives to Twitch – For 18+ Users
The Best XXX Versions of Twitch.tv
Twitch has many cam girls, but none of them strip. That's because, it's against their terms of service. These are adult cam sites that work exactly like Twitch, but the girls actually get naked. The women fulfill sexual requests and you can work towards common goals. You can invite the girls into private shows, and even cam2cam with them. These sites are all of course for users who are 18+.
CamSoda.com
Unlike Twitch, the main focus of CamSoda is nude cam girls. You don't get women that are just dressed slutty and looking for tips, these girls are here to help you achieve genuine release. On desktops, leaving your mouse on one room will present you with live previews of the entire page at once. On mobile, it is the one of the only 3 cam sites with cam2cam as an option on mobile.
Visit CamSoda.com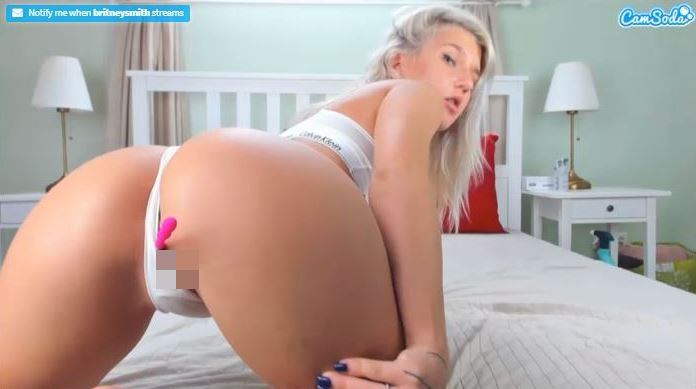 On average, CamSoda has roughly 400 to 600 models online. You can tip any of the girls in their free chat rooms, to make requests or to achieve a goal. If you want things to get more intimate, you can invite the model to a private show between just the two of you.
In private shows, most of the cam girls on CamSoda offer free Cam2Cam and show recordings. You will be able to turn on your webcam to interact, and will receive a copy of the show to rewatch for free at your leisure. Private shows have an average cost of $3.00 for a private chat, but the price can drop down to $0.60 depending on the model you choose.
Just like the actual Twitch.tv, the customer support on CamSoda isn't the greatest. You will be limited to the FAQ and emails for most inquires. You can talk to a live chat representative, but only for billing issues.
---
Chaturbate.com
While Chaturbate has a small amount of non-nude cam girls, the vast majority of them strip, masturbate, and fuck on cam. In terms of popularity, the site is ranked within the top 100 sites on the internet. At present, Chaturbate has more models and more users online than anyone else. They have a ton to choose from even in the couples and transgender pages.
Visit Chaturbate.com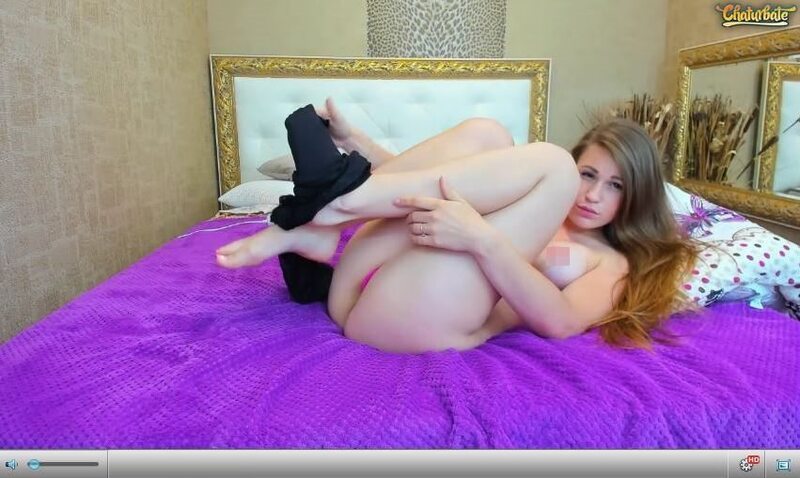 Chaturbate has thousands of models online. To try and quantify how many webcam chat rooms are online is a momentous task, as new models are constantly logging on and off. There is no live preview, but you can open as many rooms at once as you want. Any room that isn't in a private show is free to watch. The girls accept tips for requests and for goals.
Private chats on Chaturbate start for as low as $0.60 a minute, but most of the women charge higher. You will find that the average is closer to $3.00. The annoying thing about Chaturbate, is that cam2cam is never actually included in the shows. In fact, setting up cam2cam on Chaturbate is kind of a hassle.
Customer support isn't exactly Chaturbate's strong suite either. In fact, they use the exact same support system as Twitch. You will find a very familiar FAQ page with a button for email support.
---
Flirt4Free.com
Flirt4Free sits half way between a premium cam site and a freemium cam site. While the cam girls strip and get dirty in private shows, most of the babes don't get overly graphic in the free shows. That being said, the features that Flirt4Free provides make it a definite winner. Out of the webcam sits similar to Twitch, it has by far the best customer support.
Visit Flirt4Free.com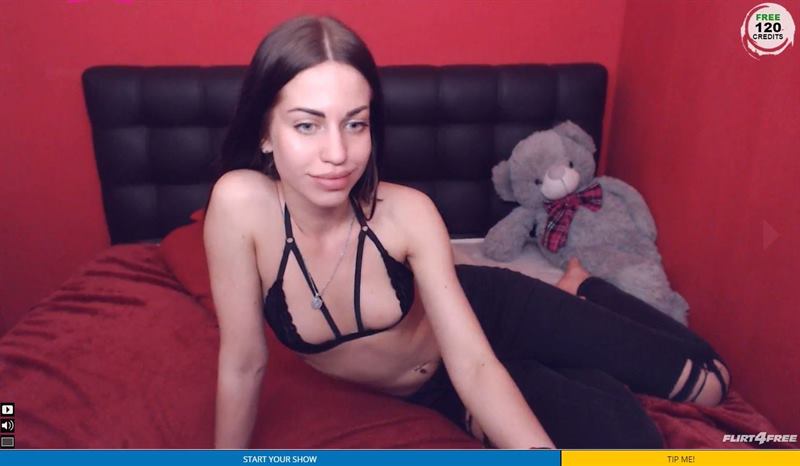 Flirt4Free doesn't have the most models, with an average of 400 models online and 600 during peak periods. While you can flirt with any of the babes for free, you will find that there aren't any set goals. Some of the women strip in the Party Chats, but generally speaking, nudity is mostly reserved for when you choose to Start Your Show.
Private shows on Flirt4Free are a little bit tricky. You have Multi-user shows which may include cam2cam for as low as $0.50 a minute, but only if you were the original user that initiated the show. If you don't want to risk being the first guy, then you'll need to stick with Private Shows, which average at between $3.00 and $6.00 a minute.
As a registered member, you can choose from live chat, email, and phone assistance. Flirt4Free provides a truly superior customer service experience, which can be improved even further by upgrading to VIP.
---
MyFreeCams.com
MyFreeCams was the cam site that started the whole freemium trend that Twitch is based off. The girls on the site entertain the users, and users throw tips at them as a sign of appreciation. While private shows on the site are relatively expensive, you will find that the babes on MyFreeCams make the site a clear winner and a definite site to visit.
Visit MyFreeCams.com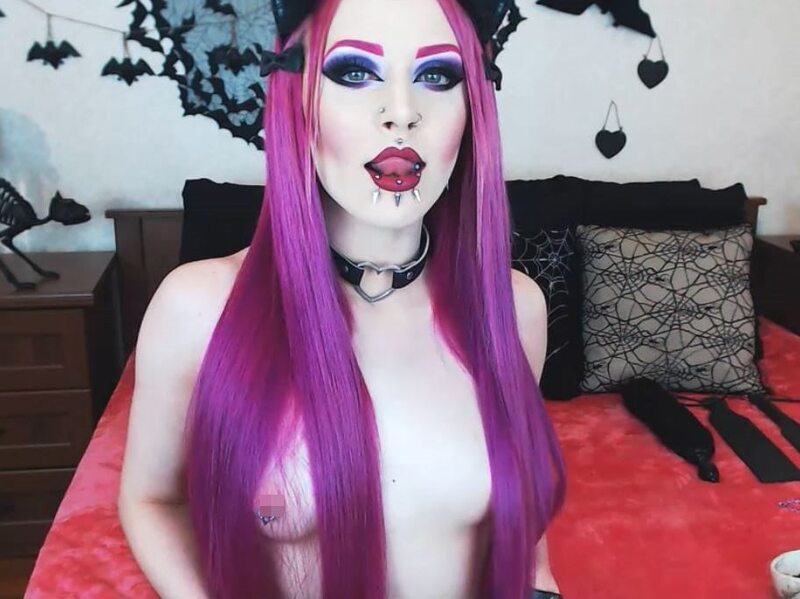 MyFreeCams generally has over a thousand models online. Unlike the other sites on this list, they are a cam girls only site. That means that when you see a thousand women online, they are all women. On other sites, it's mostly split 50/50. Most of the girls have goals set, and you can tip for requests. To talk, you will need to have made at least one purchase on the site.
While the other sites that are like Twitch let the women decide their worth for private shows, on MyFreeCams, they have to abide by a set price. On the site, all private shows have a set price of $6.00 a minute for Privates, or $8.00 for True Privates. the difference between the two, is whether or not other users will be able to spy on you. Cam2cam is usually an additional tip, but you can do it in the free chat too.
The customer support on MyFreeCams is pretty much FAQ based. You will find that you can email them, but if you answer was already answered in the FAQ, they likely won't respond.
---
Cam4.com
While other cam site try and convince you to sign up as a model, few sites try as hard as Cam4. Cam4 is a site that is constantly trying to recruit its loyal members as new talents. You will find that Cam4 has a vastly bigger community feel than other sites. Everything is set around connectivity and the ability to make friends with other users.
Visit Cam4.com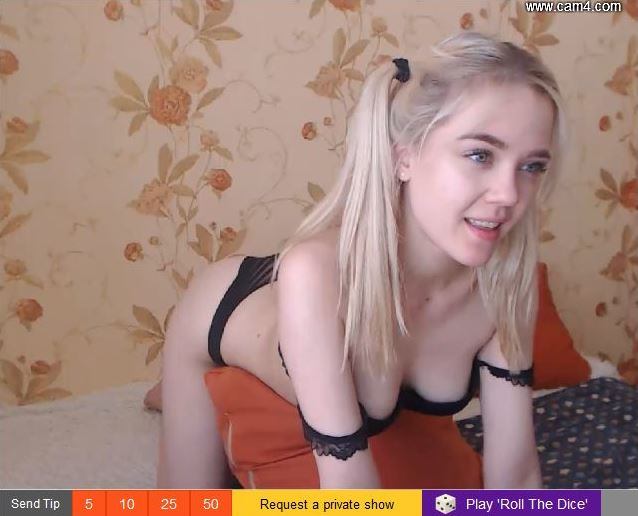 Cam4 has hundreds of models online, and you can actually easily find models from specific countries. The models often have goals set, but you will find that the goals are not usually reached. You can get a lot of attention on Cam4 with just a few tips. You will find that you have very little competition from other users.
You can choose to send tips in set amounts, or you can choose to set a custom amount of any size you please. By Requesting a private show, you can easily get all of the models attention for yourself. Cam2cam is included for free during every show. You will find that the cam girls are very eager to please.
Cam4 follows the exact same customer support routine as Twitch and Chaturbate. The sites aren't related, but they clearly use the same support software. You will be limited to FAQ and email, but you can also tweet them on Twitter.
---
Conclusion
The 5 sites above are the cam sites most like Twitch. They all have free chat rooms, and you can talk to the models and tip them to show your appreciation. Most of the sites have set goals, and you can make requests of the models you are watching. They are all similar Twitch in terms of community feel, and the crowdfunding involved. Unlike Twitch, these sites are all bona fide adult content sites, filled with nudity and sex.
Between the sites, you are bound to find women comparable, if not hotter than any of the women on Twitch. The babes you will find will make Amouranth, Pink_Sparkles, and DeerNadia all look like thots. We ranked the sites in the order we recommend. If you've finished reading this blog, and have yet to make a decision, we recommend starting at the top and working your way down.
Visit CamSoda.com
---