Best Cam2Cam Sites to Get Dominated by Femdom Mistresses
Best Cam Sites to Meet Femdom Mistresses
If you're a sissy or a general lover of pain, then you probably know that there is nothing more divine than a femdom mistress. These are the 9 best femdom cam sites with the hottest, most vicious, and most domineering dominatrixes. All seven sites offer cam2cam, so prepare to be humiliated in person.
LiveJasmin.com
LiveJasmin is the insurmountable leader of cam2cam entertainment. What makes LiveJasmin stand out, is their strict quality control guidelines, which are in place to ensure that every user is satisfied with their shows. You can rest assured, that the dominatrix cam girls on LiveJasmin will go above an beyond to dominate your very being.
Visit LiveJasmin.com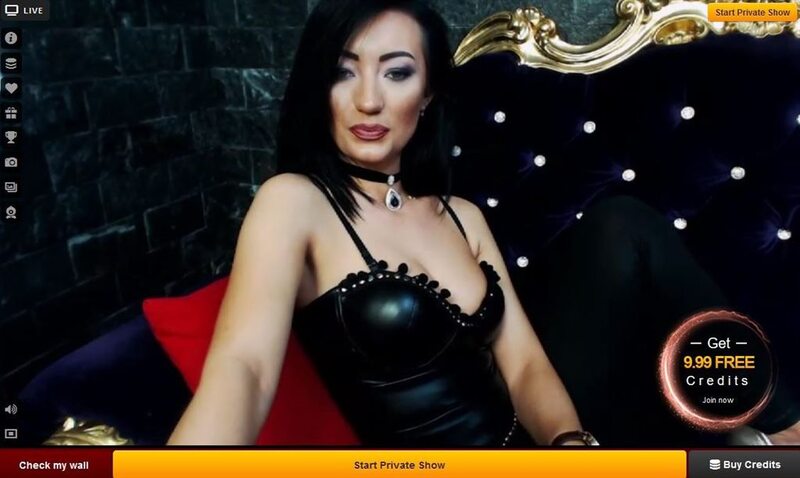 LiveJasmin's Fetish category is where you will find most of the sites femdoms. In many cases, you will be able to tell if the model is a sub or a dom, by her name. If you can't tell if she's submissive or dominant, you will need to enter the models chat room, to look at her profile, or to ask her in the free chat.
You can try finding dominant cam girls in the general pages as well, but you are unlikely to get a real femdom. The leather bound dominatrices tend to stay in the Fetish category, where the users appreciate them for the goddesses that they are.
On average, a private dominatrix show will cost between $2.20 and $3.30 a minute. Activating the cam to cam features will cost extra. Depending on the performer, some charge another dollar or two per minute for each feature. LiveJasmin guarantees that if you pay and have a working microphone, the model will be able to hear you. Live chat assistance is available to all registered users.
---
FetishGalaxy.com
FetishGalaxy might not be able to compete with LiveJasmin in terms of video quality, but it is at least on par in terms of fetishness. While FetishGalaxy does have HD webcam rooms, they are not labelled and can be hard to find. You will usually will have to put up with SD video feeds.
Visit FetishGalaxy.com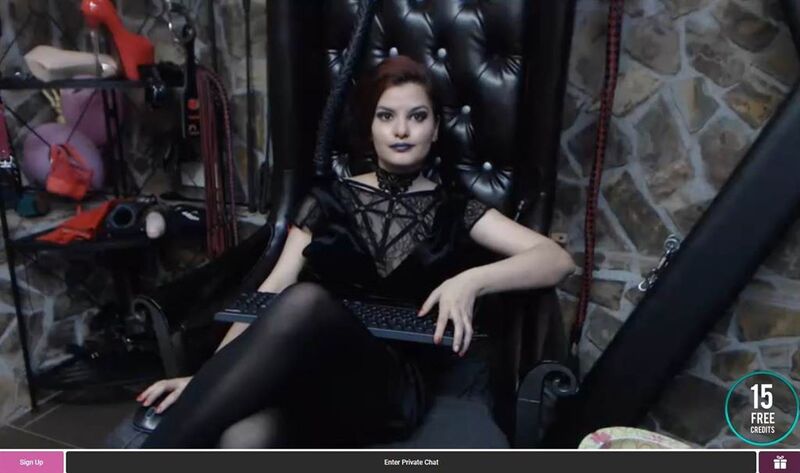 As a fetish exclusive site, there are many models and many categories to choose from. You will find that every model is clearly labelled, so you know who's a Professional Dominatrix and who's a Professional Submissive. There are also Experts and Professional Educators, but you should stick with the dominatrixes where possible.
The Experts and Educators are more for newbies getting into the field, the dominatrixes are the ones you want to go to if you want to feel like a slave. The majority of the dominatrix cam girls on FetishGalaxy work this as a full time job, so you know they have tons of hours of expertise under their belts.
FetishGalaxy is slightly cheaper than LiveJasmin, but the price difference isn't explosively huge. Private cam2cam shows with a femdom cost about $1.98 to $3.00 a minute. Two way audio is included in every chat, but there is no guarantee it will work, so you may want to confirm with the model prior to the show. Support is limited to email correspondence.
---
Flirt4Free.com
The vast majority of Flirt4Free is not geared toward fetish viewers, but the site itself tries very hard to promote their fetish models. There is always an available tab where you can view the top 20 fetish models at any given point. The list is constantly updated, so you know exactly where to go for the best shows.
Visit Flirt4Free.com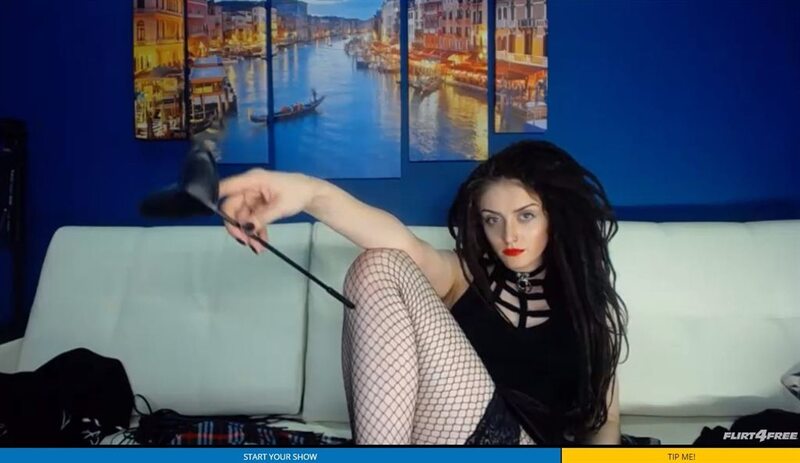 Flirt4Free's Domination category is where you will find the femdom models. As a whole, most of the girls here aren't as devout as on other sites. You will rarely find a girl in a dungeon. The girls are usually glammed up and pretty, but not necessarily as fetish orientated as other sites.
What Flirt4Free does have, is an extensive video archive. You can search for femdom, dominatrix, domme, any other dom keywords that you can think of, to find a huge number of videos that you can purchase. Flirt4Free gives you more options to show your appreciation for your favorite models. You can boost their ranking on the site, in addition to tipping.
It's very hard to gauge the prices on Flirt4Free. On this list, they have the cheapest starting price for private shows. You can find cam2cam shows for as low as $0.60, but that rarely applies to the femdoms. Prices range from $1.00 to $12.00 a minute. Live chat assistance is available to all paying members.
---
LivePrivates.com
LivePrivates made finding the dominatrices on their site super easy. It is clear, that they view the fetish categories, as a big portion of their site. LivePrivates excels in high quality video feeds and absolutely divine webcam models. Many of the girls are full time professional dominatrixes.
Visit LivePrivates.com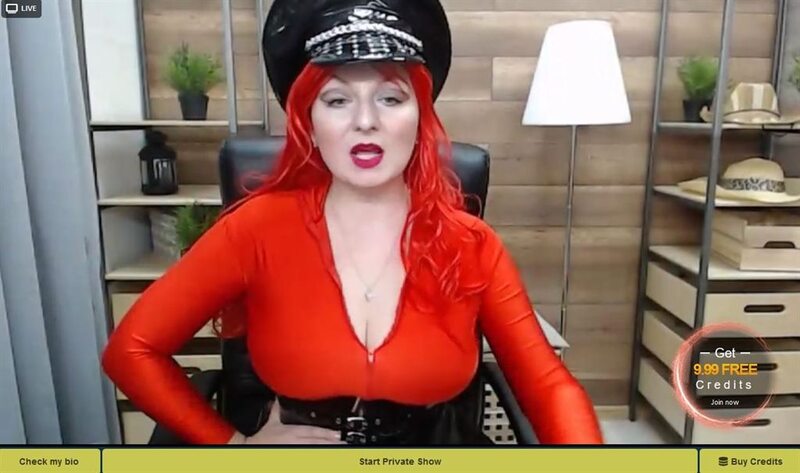 LivePrivates has a separate category for just the Dominatrix webcam models. These models are usually dressed in leather, PVC, or latex, while sitting in their dungeons. You will notice huge collections of heels and outfits in many rooms. Some Femdoms will change their outfits for you, if you tip them for it.
While LivePrivates lets you flick through rooms by clicking left or right while in a chat room, you should avoid doing so. The site doesn't maintain the domme tag, so you will end up seeing generic vanilla cam girls. We recommend opening chat rooms in a new tab, as to not lose the full list of Dominatrixes.
Private shows on LivePrivates are always inclusive of cam2cam, but not two way audio. You usually have to pay extra for that privilege, if it is available at all. A private show with a professional dominatrix tends to cost upwards of $3.00 a minute, but it's worth every penny. Live chat assistance is available to all members.
---
ImLive.com
A pioneer in the field of low cost private cam shows, ImLive has been around for a long time. ImLive upgraded their video systems to HD, but maintained their low costs. ImLive's coolest feature is the option to submit your fantasy. You fill in your filthiest desires, and the femdoms message you to arrange a show.
Visit ImLive.com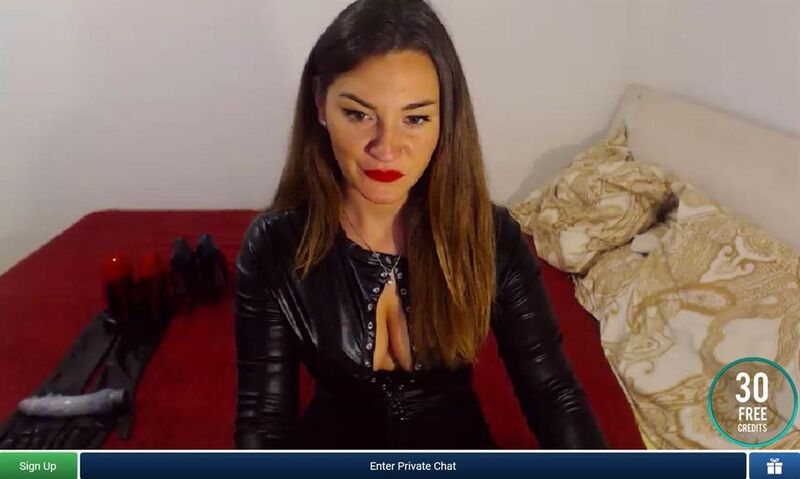 Other than submitting your fantasy, you can also check out their extensive fetish section. You can do a quick check, by utilizing the Multi-Viewer. You can flick through 6 fetish rooms at a time, to find the femdom you like. Not all models list themselves in the Multi-viewer, so switch to the live cams page if you don't find anyone.
If you are especially voracious, you might want to test out ImLive's GroupCams. You can cam2cam with two femdoms at the same time. They will be able to see and interact with each other. If one of them is being too lenient, you can be sure the other will step in.
Private femdom shows on ImLive average at around $2.50 a minute, inclusive of both two way audio and cam2cam. Thanks to ImLive's customer loyalty program, credits become cheaper and cheaper as you buy more of them. In the long run, ImLive might just be the cheapest femdom cam site on this list. Live chat assistance is available to all paying members.
---
xLoveFetish.com
xLoveFetish is another cam site where you can fully realize your innermost fantasies of capitulation and handing over control to a strong feminine figure. It has a small selection of around 30 online performers, all of whom are expert dominatrixes who will do a fine job humiliating you causing you much mental and physical pain in the process – exactly as you deserve.
Visit xLoveFetish.com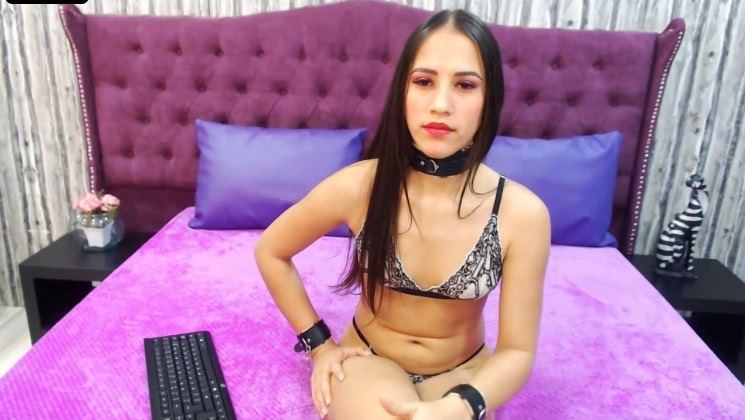 The site's filter doesn't have a specific femdom category. In fact, it doesn't have any other fetish category you can choose from. But you don't have to be worried. When it comes to hardcore cam shows, every model is a multifaceted, and female domination is one of these facets.
xLoveFetish has some great features you will highly appreciate. First, it supports mobile c2c letting you engage in bidirectional femdom chats from your smartphone. Another great feature is the VIP membership club some of the models have. You can join their fan club and get full access to their gallery of kinky videos. Most models charge 5-7 dollars a month, but there are some who may charge as high as $29.50 a month.
A private hardcore show on xLoveFetish costs $1.90 a minute on average. The cheapest models will charge you $1.17 a minute. These are relatively low rates especially in light of the fact that they include c2c. However, bear in mind that private shows are open to other users who can tag along as an active participant or (for a smaller fee) as spies. If you want exclusive time with your mistress, you will need to launch an Xclusive show which is in most cases 25-50 percent more expensive.
---
C2CPorn.com
Rather than a traditional cam site, C2CPorn is a giant cam aggregate that collects all of the webcam models from 8 different sites. With all of the femdom tagged cam girls from all of the sites on one page, you can quickly and easily sort through the rooms to find the one who best fits your preferences.
Visit C2CPorn.com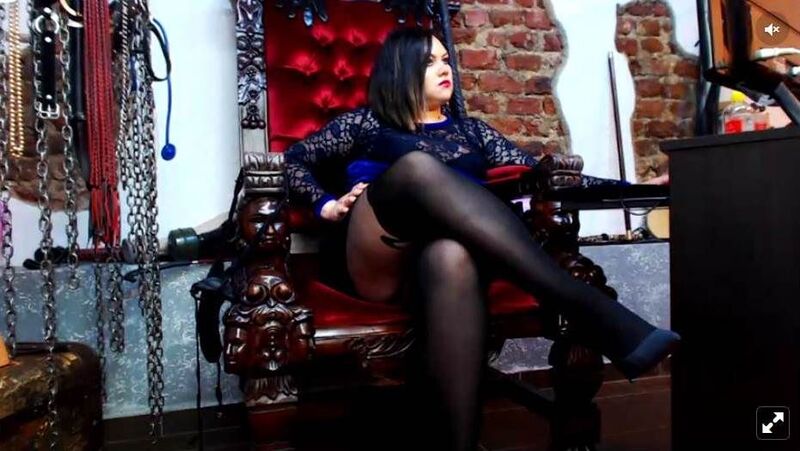 Our link will take you directly to the femdoms on C2CPorn, but you will be displayed all of the results, including all of the webcam models. To remedy the situation, and see only who you can watch now, you will need to hit the Online Only toggle at the top right hand corner of the page.
C2CPorn in and of itself does not have any sex chat rooms. You can view the individual model's profiles and get a video preview into most of the rooms. Once you have selected the cam girl that interests you, you can click to follow through, and go directly to the cam room of the model you are interested in.
C2CPorn gives you a fantastic opportunity to browse through all the best femdom cams at once, on one page. If you are unsure as to the quality of the cam site that you end up on, you can always come back to our home page to find a review.
---
121SexCams.com
121SexCams does most things right. The overall webcam quality on the site is good, and there is a plentiful selection to choose from. 121Sexcams makes it a bit of a pain it the ass to find a room, as you can only open one at a time, but other than that – it keeps most users satisfied. There are many dominant webcam models on the site to choose from.
Visit 121SexCams.com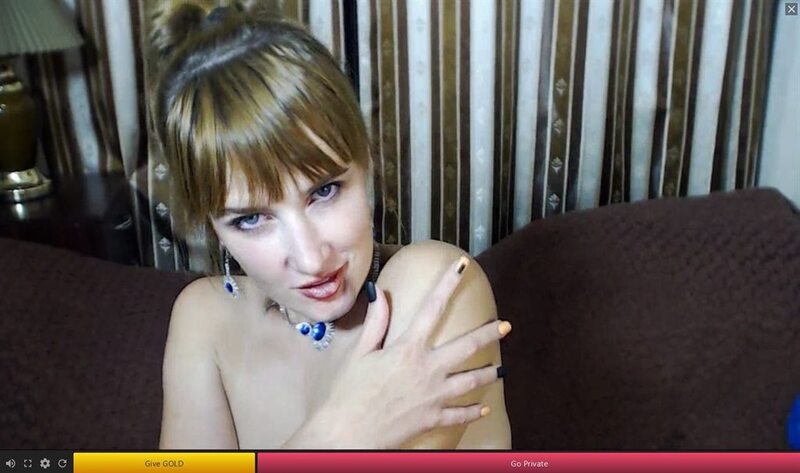 There is no category search option for femdoms on 121SexCams. You will need to manually search up different keywords, to try and find a mistress. Searching for domme, femdom, and dominant should yield you relevant results. When you find a girl you like, make sure to add her to your favorites list, as there are always loads of models online.
What's different about 121SexCams, is how they process payments. On the other sites on this list, you have to buy credits or tokens to play. On 121SexCams, you leave your payment details on file, and are charged for exactly what you spend. You can set a limit, to avoid overspending.
Cam2cam is usually included in private shows, but that can change according to the hostess. Some models only offer it in exclusive chats, while others don't offer it at all. You should be able to tell prior to starting the chat. The girls on 121SexCams are at liberty to choose their own prices, some girls charge in the $2.00 range, while others try getting over $10.00.
---
MyFreeCams.com
On this list, MyFreeCams is probably your best opportunity to get a free sex cam show, but that probably isn't what you are looking for. Private shows on MyFreeCams can be considered as very expensive, but you will find that many of the webcam models are worth it. MyFreeCams has more American cam girls than any other site.
Visit MyFreeCams.com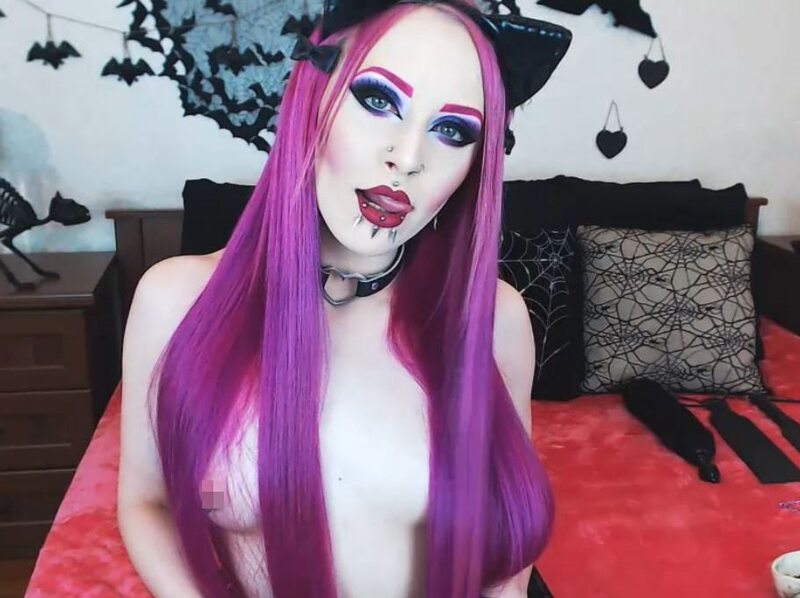 MyFreeCams doesn't have categories for anything and honestly the user interface is kind of a mess. Your best bet, is to use the search bar, to search for femdom, mistresses, and the like. The girls listed you will see in the results are the girls that have femdom listed as one of the things they do in private chats.
You won't find the biggest selection of dommes on MyFreeCams, but you will occasionally find some real gems. While MyFreeCams is a free adult cam site, you will find that going into a private chat is quite expensive. The girls don't get to choose their prices, everyone has a set price of $6.00 a minute. The more popular girls expect a tip, prior to starting the show.
in a private show, cam2cam is included. In some cases, you can even tip the models to open your cam, without entering a private chat. Customer support isn't too great on MyFreeCams. You are limited to an FAQ section and email support. If you email them about something answered in the FAQ, they are likely to ignore you.
---
Conclusion
At the end of the day, everything comes down to two main points, when looking for femdom cam sites. Are you looking for the most hardcore femdoms, or do you want the best video quality? If you are looking for the most hardcore and degrading experience, you should head to FetishGalaxy, but be warned that many rooms aren't broadcasting in HD.
If you want the great video streaming for your cam to cam session with a female dominatrix, your best bet is LiveJasmin.
Visit LiveJasmin.com
---