Best Gay Webcam Sites That Accept Gift Cards
Gay Cam Sites That Take Gift Cards
Over a hundred major store and brand name gift cards can be traded in at a select few leading sex cam sites for tokens or credits to use on private chat with gay / straight and bi-curious male models. Using a gift card as a payment method is an extremely secure and discreet way to fund your online cam adventures. No personal or financial information needs to be processed, ensuring total discretion and privacy.
The following adult sites not only accept gift cards from companies such as Starbucks, Adidas, Target, Amazon etc., but they also feature some of the hottest male models, low-cost cam rates, and HD streaming options.
Cameraboys.com
CameraBoys is all about the men and only the men. There's usually around 100 guys streaming in HD at this gay-centric premium platform. CameraBoys is not only select in who it allows to broadcast as a CameraBoy host, but it also keeps the men in check in their public hang-outs. In other words, no full-frontals or bedroom antics to keep you entertained – for this you'll have to pay for the pleasure.
Visit CameraBoys.com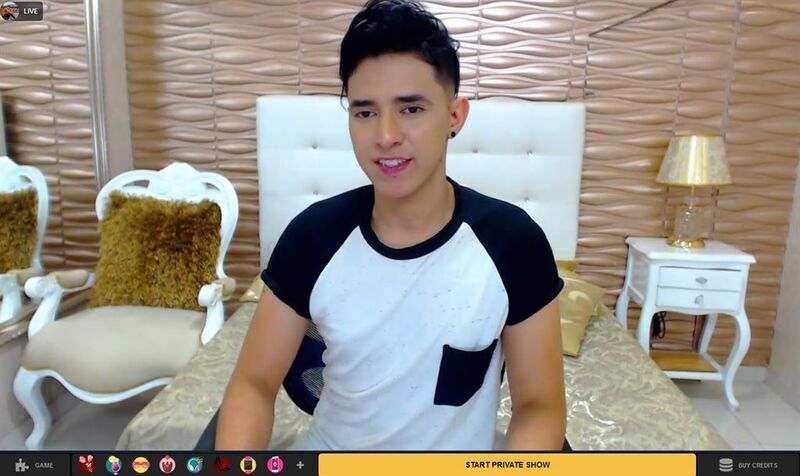 Cameraboys has a more limited number of rooms compared to the larger multi-gender sites, though the quality of the shows and the men are far superior than most other platforms. All models are top in their relevant field, be it age, appearance, ethnicity and various kinks. From twinks and bears to pups, musclemen and even the odd silver-hair fox, they're all represented by the hottest dudes in each category.
If you're looking for a one-way cam chat with a new friend, prices are low, starting at just $1.20 a minute with the cost for a 1on1 cam date being a very reasonable $2.40 a minute. However, if you want to make it a true two-way encounter and let your date watch you, as you watch him, costs can jump. To open your webcam and have a cam-to-cam encounter incurs a surcharge of between $1.00 – 2.00 a minute, and this amount again if you'd like to use your microphone during the time.
Paying with a gift card at CameraBoys:
Sign-up and log in as a CameraBoys registered user. (Registration is free)
Choose the Get Credits link on the top right of the homepage
Select the Gift Card box (shown below)
Select Next under Gift Card Validation
Find your gift card brand/store from the 100 plus options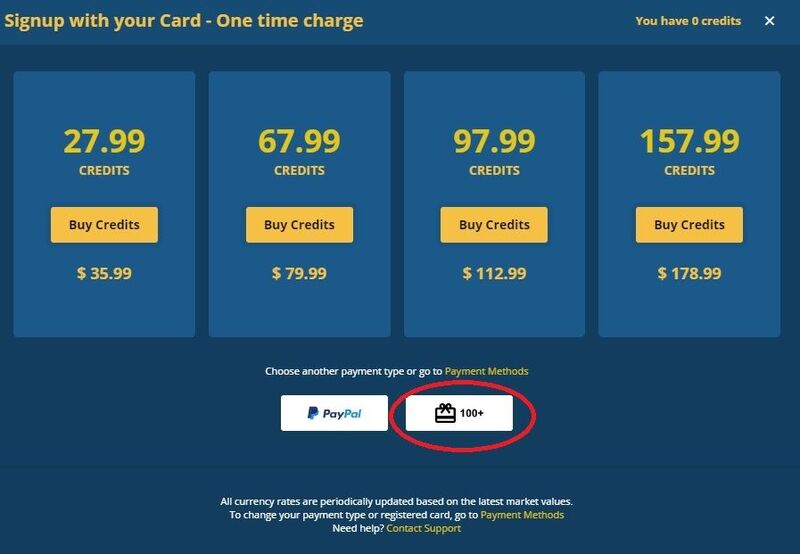 Other payment options at the site include: Credit or Debit cards / PayPal and Cryptocurrencies.
---
Flirt4Free.com
Flirt4Free is another premium cam site, though unlike CameraBoys it hosts models of all genders, not only men. Usually there's around 100 guys hanging out at the site, the majority of whom stream in HD. While there's no naughty business taking place in the open chat rooms, the guys tend to push the boundaries as far as they can. If they think a flash and close-up of the goods in their hands will seal the deal to get you into a private sex chat with them, then the rules are out the window.
Visit Flirt4Free.com
The homepage of Flirt4Free loads with the girls so to switch the settings in order to see only the male performers, all you need to do is click on the link for Guys at the top right of the screen. While the photos load in order of show style and then price (lowest to high), if you're looking for something spicier, this is where Flirt4Free really shines. The site has a fetish community (under the Live Cams link at the top of the photos, click on the option for Fetish). Here you can browse the boys via 54 search categories that span the spectrum, from rope-play and role-play to domination, muscle worship, feet fascination, JOI and many more.
All chat rates at Flirt4Free include C2C and dual-audio and start at an unbeatable $0.50 a minute – going up to $12.00 a minute. However, there are very few rooms both on the cheapest and highest end of the scale – most of the models ask around $3.00 a minute. If you do find a room at the lowest cost, it'll probably be one of the few streaming in SD so make sure you check out the quality of the feed before starting any paid-for performance.
Paying with a gift card at Flirt4Free:
Make sure you're logged in as a registered user
Choose the Buy Credits link on the top right of any page
At the bottom of the box (depicted below), click on the Change payment method link
Find the gift card brand/store that you want to redeem from the 100 plus options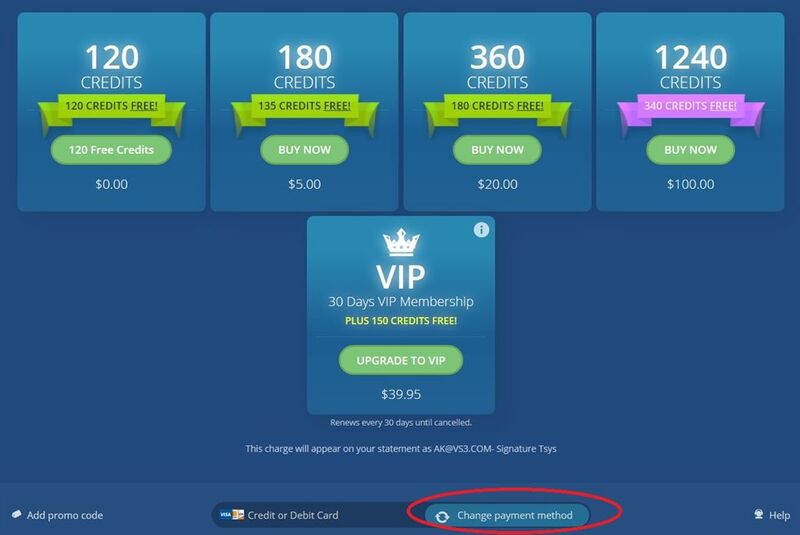 Other payment options at the site include: Credit or Debit cards / PayPal / Cryptocurrencies, as well as Money Orders, Cashier's Check and Personal Checks.
---
Stripchat.com
Stripchat is a freemium webcam site with the look and feel of a premium site. On one hand, the models can get as explicit as they feel like in their open chat rooms, with tips fueling what can be some very raunchy action. On the other hand there are no ads, a great search engine, and close to 150 male models always online streaming in not only HD, but HD plus.
Visit Stripchat.com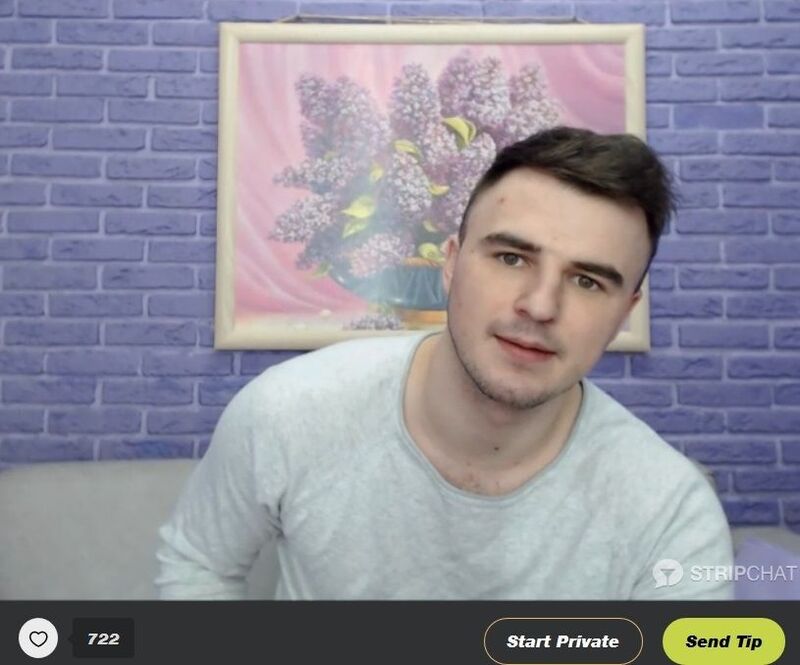 Once you select the link for Boys on the top left of the homepage you'll be inundated with photos taken from a live feed just moments before. Many of the guys will be in the buff, ready and waiting for someone to join them in a private cam party. One of the most popular options on this site and something worth checking out are the rooms which offer Recordable Private Shows. These are performers that allow you to record your 1on1 cam date and keep it in the archives of your Stripchat account, where you can re-watch it as often as you like for no additional fee.
Prices, like the quality of the performers, vary. Mature men and straight guys looking for a willing voyeur of either gender, play side by side with well-hung gym rats and twinkies looking for a kink king. On the lowest end of the pricing scale you can find chat rates kicking off at $0.80 a minute. Though, these aren't very common and won't include the recordable option. Generally the prices come in at $2.40 a minute, though there's no set-rule regarding C2C inclusivity. Some will ask for a higher fee if you want to open your webcam for some mutual appreciation, while others include it in their advertised rates.
Paying with a gift card at Stripchat:
Make sure you're logged in as a registered user
Click on the green circle with a plus sign on the top of the homepage
Select the Gift Card option in the pop-up box (as indicated below)
Find the gift card brand/store that you want to redeem from the 100 plus options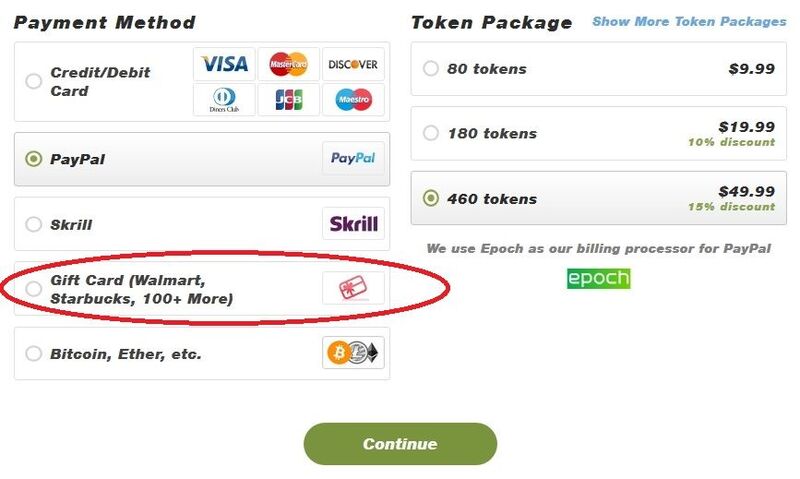 Other payment options at the site include: Credit or Debit cards / PayPal / Cryptocurrencies and Skrill.
---
Cam4.com
Like Stripchat, Cam4 is a freemium platform, which means you don't have to pay to see the goods. The guys strip off and start playing within moments of turning on their cam. It also means the majority of guys streaming here are amateur cammers. Many are exhibitionists who aren't necessarily looking for a cam2cam date, rather they're looking for someone to watch them pleasure themselves, so on that account, your gift card can stay safe and sound as this won't cost you a penny. Though, the guys that are looking for a private cam session are a different type entirely. Cam4 attracts a true international contingency of models who are looking not just for physical fun but also new friends that they can really get to know, inside and out, so to speak.
Visit Cam4.com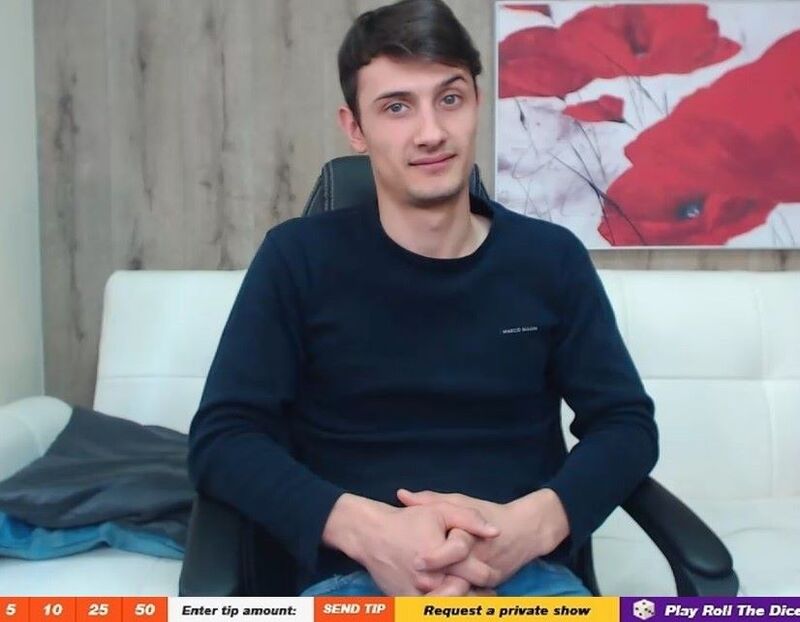 Usually Cam4 isn't in many of our round-ups of the best webcam sites as the majority of rooms only stream in blurry SD and you have to pay extra if you want to get rid of the ads cluttering up the screen. However, in this instance, it's deserving of inclusion. Not only is it one of just a handful of sites that'll redeem gift cards, it's also got one of the largest selection of men, (around 600 of them) online at any one time.
Even before the homepage loads, the site will ask you what you're interested in. Click on Males and the homepage will fill the screen showing all broadcasting blokes looking for some cam adventures. The snapshots are grabbed moments earlier from a live feed, so at least here, you know what to expect if you click through into the room. Prices are high, expect to pay around $5.40 a minute for a sex cam date, though with a bit of hunting, you'll soon come across the odd cheap chap asking just $0.80 a minute. Word of warning though, while rates are meant to be inclusive of cam2cam, some dudes will ask for an upfront extra fee if you want to turn on your cam.
Paying with a gift card at Cam4:
Make sure you're logged in as a registered user
Click on the Buy box on the top of the homepage
Select the arrow next to Credit Card on the top of the pop-up box (show below)
Select Gift Card and click on Continue
Find the gift card brand/store that you want to redeem from the 100 plus options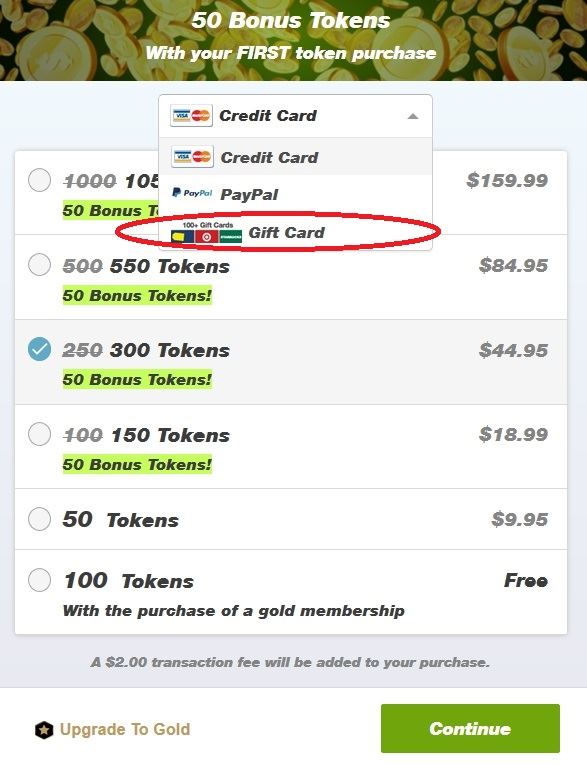 Other payment options at the site are limited to either credit or debit cards and PayPal. Cam4 is the only site listed here that accepts American Express.
---
Conclusion
All of the above listed sites use the PayGarden platform which is linked to most USA gift card networks. Some international brands issue gift cards elsewhere using the same network, which means they can also be traded in and converted to the site's currency, but you can only find out if yours is redeemable by going through the process and seeing if it's accepted.
The problem is that if you're not accessing the site from an IP address in the USA, the option to buy site credits / tokens using a gift card may not appear at all. Flirt4Free currently is the only one that shows the option to use a gift card from a non-USA based IP address.
To find out which sites accept which forms of payment, check out this round-up which features all the major webcam platforms and the payment methods they accept.
The reason why gift cards aren't as popular as prepaid cards or Bitcoin when it comes to adding an extra layer of anonymity in online spending, is that the total value of the card is reduced. This is because when using a payment processor, either a percentage, or a set amount is deducted as a facilitation fee.
However, at the end of the day, most cards have an expiry date, so if you don't use them, it's just like throwing money in the garbage. The dollars are gone and the company that issued them has received money for nothing – literally.
When it comes to gay cam chat, one of the best, if not the best site out there happens to be gift-card friendly. So next time you are looking to chat with a handsome hunk and want to put a gift card to good use, check out CameraBoys, it's our top pick out of all the above sites.
Visit CameraBoys.com
---