Best Sites For Live Chastity Cams
Best Sex Cams Sites For Chastity
Whether you're a chastity connoisseur or just a man looking to get locked up for the first time, sex cams can help you live out your chastity fantasies. These are the 6 best adult webcam sites for chastity cams. Find out what each has to offer and how to find the dominant mistresses on each site.
Just make sure to have your cock cage ready.
LiveJasmin.com
LiveJasmin has a particularly large fetish section in which you can find many dominant women. During most times of the day, you will have over 100 women to choose from. It's obvious what most of these cam girls are into, as many of them incorporate dom/sub keyword's into their name. The free chat will help you locate which of the girl's would be willing performers.
Visit LiveJasmin.com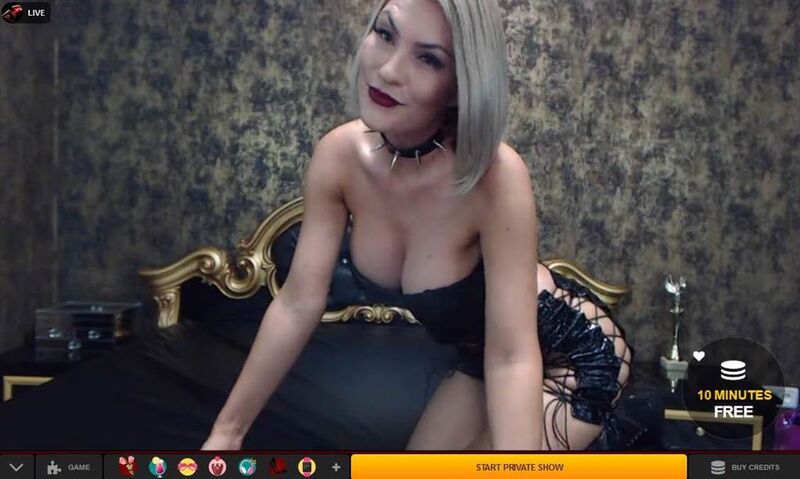 We recommend inquiring about the models experience and fondness for chastity training. While it might be hard to find sexual partners willing to practice chastity with you, it's much easier when you're looking at the list of professional doms available on LiveJasmin. Most of the girls present in the fetish category can accommodate your needs.
You shouldn't feel discouraged from asking about chastity training in the more vanilla rooms too. You would be surprised at the things some of the girls are willing to perform and to watch. If you're into the whole humiliation aspect, you might actually enjoy the vanilla rooms more, as the girls will sometimes look at you with disgust.
A private show on LiveJasmin usually costs between $2.20 and $3.30 a minute, but you will find both cheaper and more expensive rooms. Cam2cam is included for free during all private shows on a computer. On mobile devices, you will need to spend an extra $1.10 a minute to c2c. 2-way audio is usually an additional charge, but no other site guarantees audio will work.
---
FetishGalaxy.com
FetishGalaxy is a fetish only cam site. While the total number of models on the site might not be as high as elsewhere, the kink factor present is much higher. All of the rooms are clearly labelled to show who's a dominatrix, who's a submissive, who's an educator, and who's a general expert. The free chat will allow you to talk to the models and see who is truly experienced.
Visit FetishGalaxy.com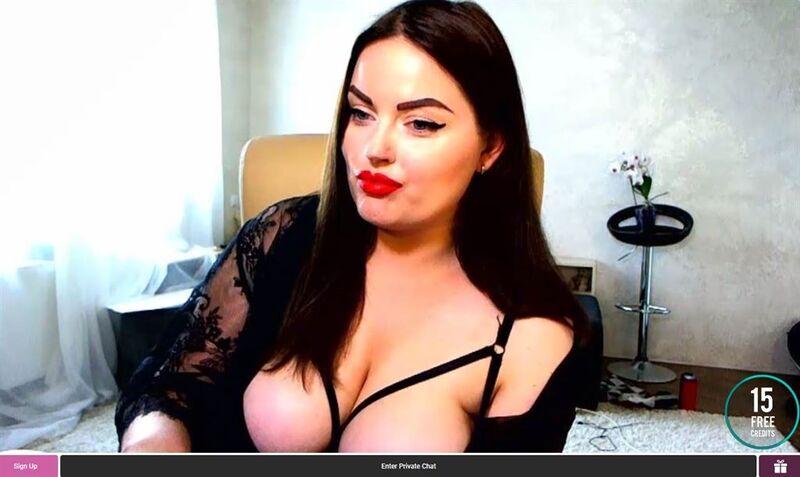 You will find that some of the rooms have preview images of chastity devices and cock rings. These rooms are always filled with a well experienced girl, but even rooms without that kind of picture can do. FetishGalaxy has many sexually depraved cam girls that would love nothing more than to tease and torment you as your dick is locked away.
Some of the rooms on FetishGalaxy might look vanilla, but the women inside are willing to perform some serious stuff. If you are curious about any model, enter a room and talk to her for a few minutes. You can easily find out all the things she is willing to do in private.
Private chats on FetishGalaxy average between $1.98 and $3.00 a minute, with more rooms being available at both higher and lower prices. Cam2cam and 2-way audio are included in every private show, but at present cam2cam is not available on mobile devices. The site has a great loyalty program that makes it cheaper as you continue to use the site.
---
MyFreeCams.com
MyFreeCams started out as the original free cam site. Before MyFreeCams, no cam sites had free nudity. Things have changed, and nowadays there are plenty of free sex cam sites to check out. While the site isn't as popular as when it first came out, there is an extensive selection of cam girls who are tagged for chastity chat. Free users are muted in nearly all the chat rooms. To remedy that, you need to at least possess site tokens. When you do purchase your first tokens package, you will become a premium member for life.
Visit MyFreeCams.com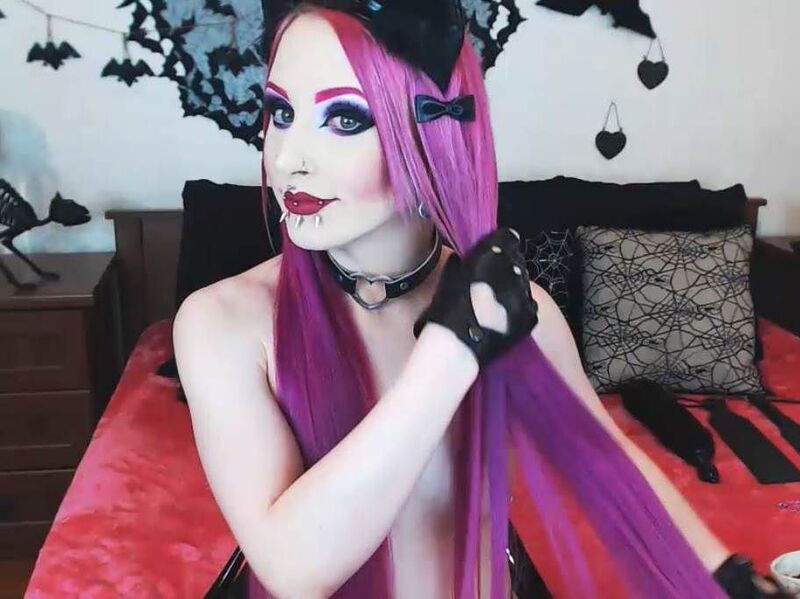 MyFreeCams features a lot of free nudity, but when it comes to chastity training, you are always going to have to pay. While the girls on the site can be considered amateurs, they still want to be payed for their work. Some of the girls have a token price next to the tag 'chastity'. It refers to how much you would need to tip for chastity training in the free chat.
MyFreeCams has a few hardcore looking doms, but most of the girls on the site are just pretty girls. You shouldn't be fooled by appearances though, as the girls on the site are actually pretty damn good at tagging themselves. If a model tagged herself for chastity, she likely knows what she's doing.
Private shows on MyFreeCams have a set price of $6.00 a minute, which is not inclusive of cam2cam. As this price is quite high, many users just tip to get watched during the free show. When you set up cam2cam on MyFreeCams, you can change your settings so random people can't watch you.
---
xLoveCam.com
xLoveCam is a cheap European cam site. While the selection available might not be the biggest, there is a dedicated section of fetish women. There are several leather bound dommes at surprisingly low prices. The free chat rooms can be used by any registered user. We recommend confirming with the models what type of shows they are willing to perform. You will want to make sure that they are familiar with chastity training, and that they actually speak English.
Visit xLoveCam.com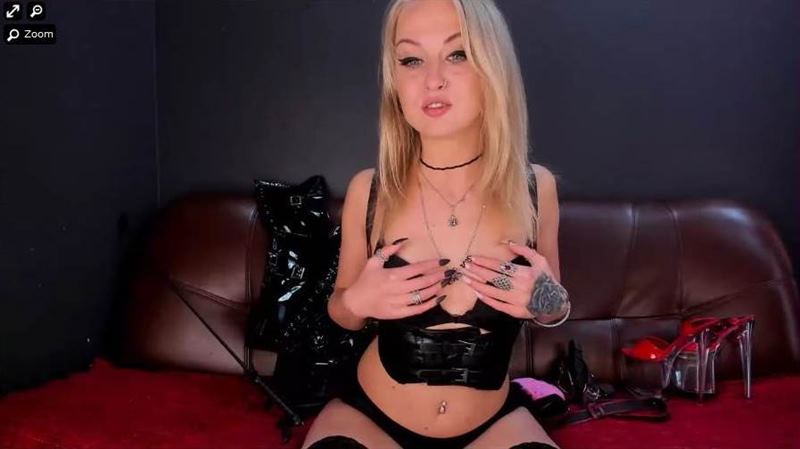 xLoveCam's selection of fetish rooms might not be as big as other sites, but there is a more than decent selection to choose from. While xLoveCam does feature the occasional glimpse of nudity, free shows are not the main focus of the site. The girls will expect to be taken into private shows, where they can watch you back.
The models never seem to include keywords in their names, so you will need to enter the individual rooms to inquire about chastity instructions. If you visit on a Monday, you get a free flash of titties, as the site runs an ongoing promotion it calls Topless Mondays.
The private shows on the site range between €1,60 and €1,80 a minute. These prices are inclusive of cam2cam and 2-way audio, even on mobile devices. The only other site to offer free cam2cam on mobile devices is CamSoda, which isn't good enough for chastity to be included on this list.
---
ImLive.com
Unlike other cam sites, ImLive has a dedicated search function for chastity training cams. You can filter the options to Fetish & BDSM and then further into Chastity Training. The results won't be very large, with usually just one or two rooms online. To get a better experience, we recommend actually submitting your fantasy. You write into your chastity fantasy including what you want to happen, and interested performers will message you to hook up.
Visit ImLive.com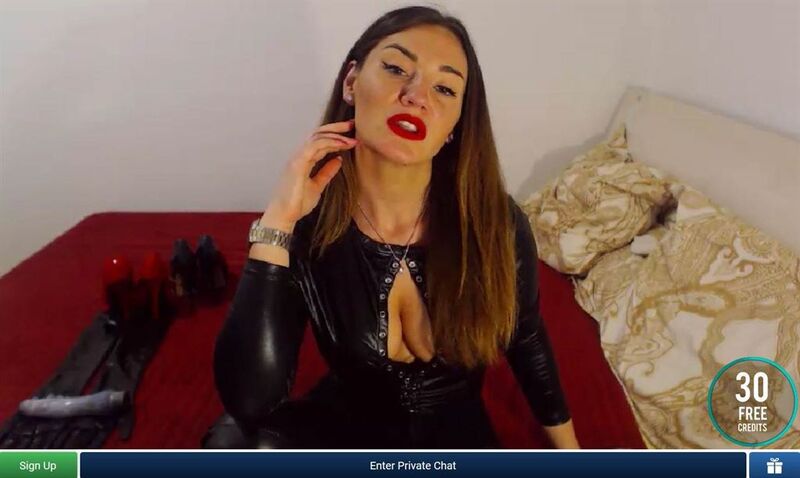 The fantasy submission option gives you the opportunity to talk to only the most hardcore of dominatrixes. Some of the cam girls on the site don't bother logging on to wait for a free chat. They use the submission fantasy exclusively, only logging on when they have an appointment.
ImLive has quite the selection of fetish rooms. Exploring all of the fetish rooms may take some time, but it can help you find online cam girls that have experience in chastity training, but just forgot to tag themselves. Overall, regardless of tags, you should ask the models prior to starting the show.
A private chat on ImLive will cost between $1.98 and $3.00 inclusive of cam2cam and 2-way audio. This price will drop by up to 25% as you climb up the rewards loyalty levels and collect more bonus credits with each purchase. At present, turning on your microphone and webcam are only an option while on a computer, not your phone.
---
Chaturbate.com
Chaturbate is currently the most popular sex cam site in the world. There are often over 5,000 webcam models online. The site has an incredibly large selection to choose from, with many gorgeous babes available. While the tagging system is messy, you can usually find a few chastity chat rooms online. Searching for the tag #chastity will yield chastity instructing cam girls, as well as men and shemales practicing chastity on themselves. Free users are muted in most rooms.
Visit Chaturbate.com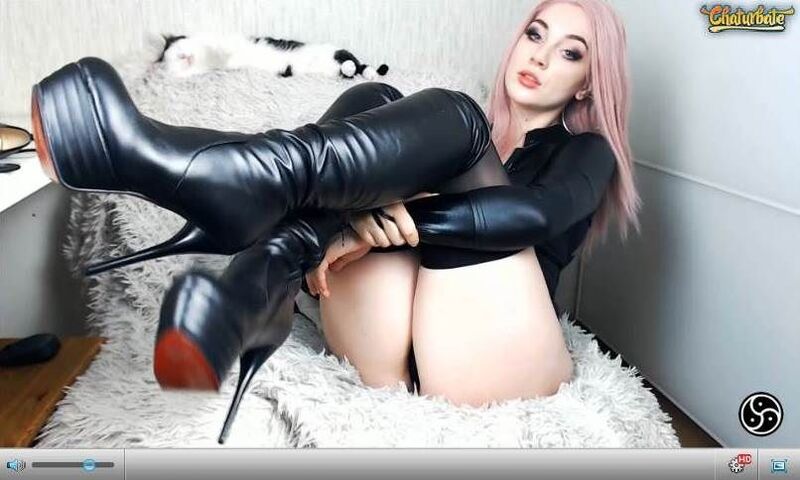 There is a ton of nudity in all of the free chat rooms on Chaturbate, but hardcore doms aren't usually as big on getting naked. You will find an assortment of leather bound and latex clad cam girls. Their outfits take long enough to put on, that they won't strip unless you tip them really well.
Finding chastity specialists on the the site can be somewhat frustrating. Depending on when you log on, you might find dozens or none. You can try asking around in the #fetish tagged rooms, but the site is more amateur in nature, so you aren't as likely to find dedicated dominas.
Chaturbate's private shows start at $0.60 a minute, with plenty of models at price levels. However, cam2cam is never included in the show. You need to set up cam2cam on Chaturbate separately, and usually tip extra for it as well. Of course, the real dominas usually charge higher prices, closer to $3.00 a minute.
---
Conclusion
Chastity cams can be highly enjoyable, but will require some searching for.
If you are looking for a specific type of woman to be your chastity trainer, you might need to check all of the sites above.
Our top recommendation is to go to LiveJasmin and check out what they have available. Most of the cam girls in the fetish choose dom or sub based names, making it easy to tell where to go. The dominants are all highly skilled and experienced, with real life experience in the fetish scene.
It is very unlikely that you would talk to a LiveJasmin fetish model and she wouldn't know what chastity training is or how to perform it.
Visit LiveJasmin.com
---