Best Webcam Sites for 1 on 1 Edging & Orgasm Denial
Best Sites for an Orgasm Denial on Cam 2 Cam
Orgasm denial stands at the peak of orgasm control. To be teased and denied repeatedly, only for the gratification to be taken away, is a pleasure not all understand. These are the top 8 cam sites for a private orgasm denial show. The list applies regardless of if you are looking to deny an orgasm or to be denied one. Go ahead and take your pick.
CamSoda.com
If you're looking for a cam site that combines free nude shows with plenty of hardcore action at prices you can definitely afford, CamSoda is where you should spend your live porn time. The site has plenty of tags that revolve around fetish live shows in general, and masturbation and orgasm denial shows in particular.
Visit CamSoda.com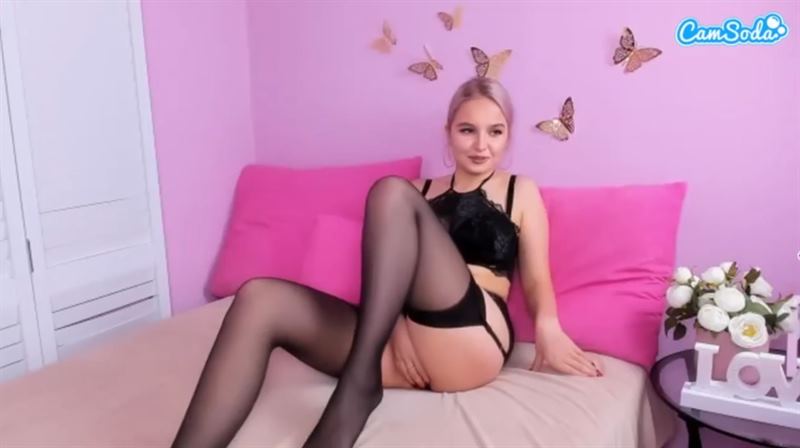 Many of the site's 400-600 constantly active models are hot dominatrices that will be happy to assume control over your body's pleasure mechanism. You'll just have to devote a couple of minutes finding the tags under which their chat rooms appear. You'll have to do it manually, since there is no effective filtering tool to do it for you.
Worry not, it won't take you long. After a quick search, you'll stumble upon tags related to orgasm, such as Toys, Cum, Masturbation, Wet, Pussy Play, Milk, JOI, Orgasm and Masturbate. If you're into controlling the performer's pleasure, you can opt for Control, Role Play or Submissive. If you wish your sexual climax to be at the whim of your model, Femdom or Mistress are the right tags for this purpose.
For a 1 on 1 kinky chat on CamSoda, you'll have to pay a highly reasonable sum of $1.80 a minute on average. The minimum chat rate stands at $0.50 a minute with the cheaper models. You won't be asked to pay extra for c2c.
Customer Support – Live Chat (for billing issues), email.
---
LiveJasmin.com
For the discerning user, there is no better cam site than LiveJasmin. It is the leader in quality. If you are looking to be orgasm denied, you should approach the Fetish chat rooms, to see what the femdoms have in store for you. If you prefer to do the teasing, test out the VibraToy feature, where you take direct control of the model's toy.
Visit LiveJasmin.com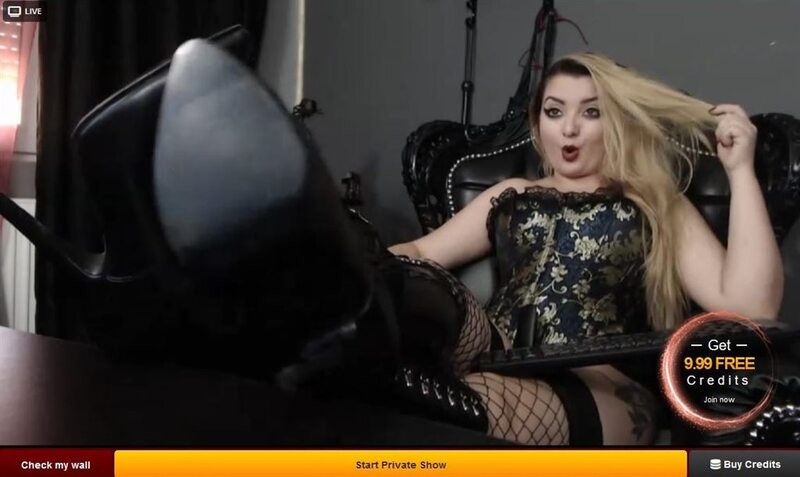 LiveJasmin has over a thousand webcam models online in total. Of these models, over 100 are fetish based. The girls clad in leather and dominatrix gear, will be the most adept at edging and teasing you. We recommend inquiring with each model specifically with regards to her expertise, prior to paying for any private show. Private shows average between $2.20 and $3.30 a minute, but the more experienced girls may charge more.
The VibraToy is a different show type, which is incorporated into the private show. Basically, you pay an extra $2.50 a minute for the model to use her Lovense Nora toy on herself. You get to use your mouse, to control how the toy operates. You can bring the cam girl to the edge of cumming as many times as you want, only to stop right before the climax. Cam2cam and 2 way audio are usually an additional charge of 1-2 dollars a minute each.
Customer support – FAQ, email, live chat, phone.
---
ImLive.com
ImLive might not have any HD cameras anywhere on the site, but it is still a fetishists haven. On ImLive, you don't have to spend a single moment searching for a model to suit your kink. You can submit your fantasies, detailing exactly what you want to happen. The models who are interested and willing to perform will message you to arrange a session.
Visit ImLive.com
ImLive usually has close to 600 models online, with 800 during peak periods. Of the models available, close to 100 of them are involved in some sort of fetish. Once in the cam rooms, you can filter them down to Fetish & BDSM and then further to select the Fetish – Orgasm Denial. You won't get too huge of a selection, but what you will see are women who are confident in their femdom skills as a professional teaser and denier.
If you prefer to be the dominant one, you should look at all the fetish rooms instead of filtering them down. Your best bet is to look for the submissive cam girls, whom you can command at your leisure. You want the type of cam girl that will move her vibrator away at your command. Look for the women who have sub in their name or chains and ropes in their pictures. Regardless of if you choose a dom or a sub, the average price on ImLive is between $1.98 and $3.00 a minute which is inclusive of both cam2cam and 2 way audio.
Customer support – FAQ, email, live chat, phone.
---
MyFreeCams.com
MyFreeCams was the original free cam site. It has a huge selection of cam girls, with not a man in sight. There isn't any categorization to the site, you can search for key terms in the search bar to find fetish orientated models. Many girls, vanillas included, have an option to tip a large amount to deny them orgasms for 24 hours.
Visit MyFreeCams.com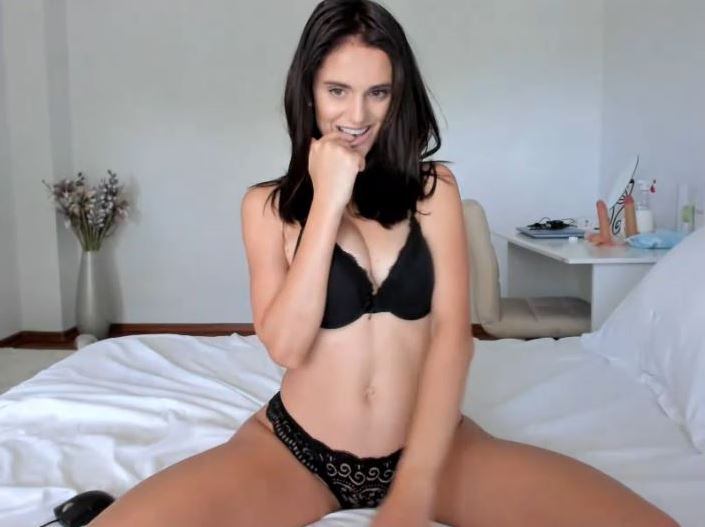 MyFreeCams usually has close to 1,500 models online. Searching for denial brings up a handful of results, with no clear indication of whether they are models that tease or do the teasing. You will need to enter each of these chat rooms individually, to figure out what is on offer. The search box on MyFreeCams is arguably the most efficient in the business. You can search it to find really obscure things, such as fart.
Generally speaking, finding femdoms and subs on MyFreeCams involves the same search process. Enter sub/dom into the search and hit enter. Go into the chat rooms you are interested in, and inquire with the model regarding whether she is willing or not. If you are feeling especially sadistic, you can go into any cam girls room to hit her with a 24 hour cum denial right as she's about to explode. Private shows have a set price of $6.00 a minute, which is not inclusive of cam2cam. Usually, you have to give a one time tip to turn it on.
Customer support – FAQ, email.
---
Flirt4Free.com
Flirt4Free might not have that many cam girls, but the ones that are there are clear winners. While the site might not look very fetish orientated, you will find a lot of information in the forums. You can look for other posts by similar users and posts from actual cam girls. You can even make your own posts, to find a girl confident in her skills.
Visit Flirt4Free.com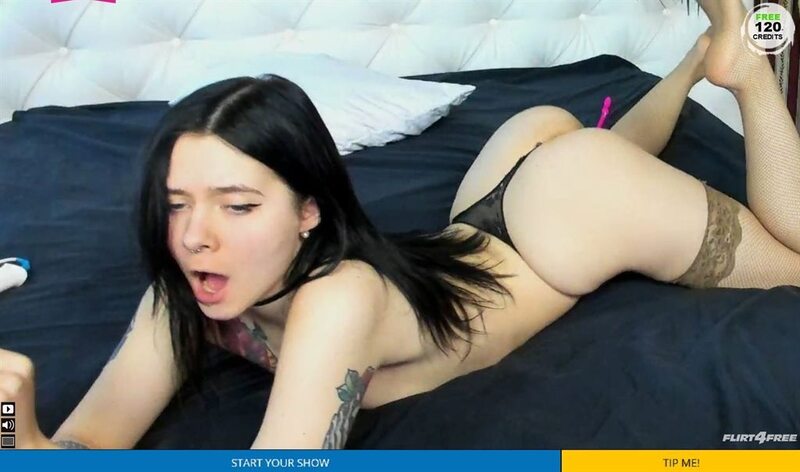 Flirt4Free usually has just over 400 models online, of which nearly half are male. If you are looking for fetish, domination, or kinky rooms, you are rarely going to see over 20 girls to pick from. The selection might not be overly large, but you will find some serious beauties. You can search around in these rooms, but at the end of the day, the forums are your best bet to find femdoms who know what they are doing.
There is no need to look for submissives on Flirt4Free. Instead, look for any chat room which is labelled Tip Controlled, which is many of them. In these rooms, you can tip to get the girl's toy vibrating, and then you can stop whenever you want. You can tease to your hearts desire without entering a paid show. Paid shows start for as low as $0.50 a minute and include both cam2cam and 2 way audio. The prices can be much higher though, going to over $9.00 a minute, depending on the model.
Customer support – FAQ, email, live chat, phone.
---
FetishGalaxy.com
Unlike the other sites on this list, FetishGalaxy is a fetish only cam site. All the models you find on the site are specialists. You will find that all of the models are clearly labelled, so you know exactly who is a submissive, who is a dominatrix, and who is a general expert. Orgasm Denial is one of the categories in the menu, the selection isn't large, but it is there.
Visit FetishGalaxy.com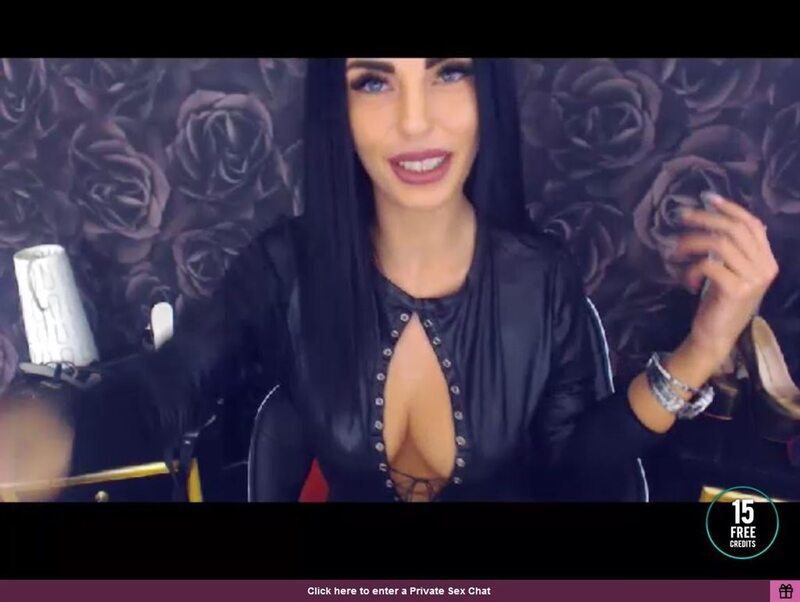 The selection on FetishGalaxy is quite small, with rarely over 200 models online. Thankfully, what the site lacks in numbers, it makes up for in filthiness. To get teased, we recommend going to the aforementioned Orgasm Denial category in the options. If you want more choices, we recommend going to the Domination section, to see a line-up of all the site's dominatrixes. If you go to a girl who didn't place herself in the Orgasm Denial category, then make sure to check with her to see if she knows what she's doing.
The Submission category is where you should head if you are looking to be the dominant one. FetishGalaxy has multiple submissive women for you to inspect. You should inquire with each model, to see what kinds of toys she owns. As a whole, not all of the models on FetishGalaxy have vibrators. For the best experience, you should really look for a Hitachi wand. Both the submissive and the doms have the same prices, usually between €1.98 and €3.00 a minute.
Customer support – FAQ, email.
---
Chaturbate.com
When it comes to model selection, nobody beats Chaturbate. The site has several thousand webcam models broadcasting at once, with models in all the gender categories. That being said, the girls on the site are notoriously bad at tagging themselves and denial never seems to be one of the tags they choose. We recommend starting with the fetish tag and asking around.
Visit Chaturbate.com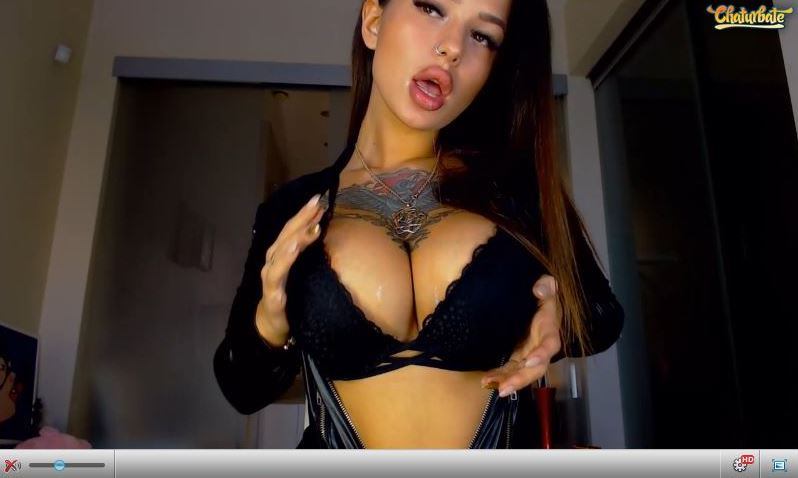 Finding anything specific on Chaturbate can quickly turn into a nightmare, but if you are just leisurely scrolling, you will enjoy yourself immensely. You can use the search bar to search for femdoms or for subs, but overall the girls tag themselves willy nilly for anything they think will get them clicks. On Chaturbate, the name of the game is to find a pretty girl and inquire with her individually with regards to whether she can edge you to the point of bursting.
Looking for girls to tease is much simpler. You will find that most of the cam girls are using interactive sex toys. You can pitch in with other users, to tease the living hell out of a cam girl. But beware, if other users are tipping and you only intended to tease, other users might end up finishing her off. Like on MyFreeCams, you can often set down a 24 hour orgasm ban, to truly get the model flustered. For more control, you will need to enter private shows, these start for as low as $0.60, but the prices vary immensely and cam2cam is not plug and play.
Customer support – FAQ, email.
---
Streamate.com
Unlike other sites where you have to buy credits or tokens, on Streamate you leave your payment information on file and pay as you go. There are a few key factors holding Streamate back, such as only being able to open one cam room at the time. Using the search engine to find orgasm denial will yield all the modes whom users have tagged as orgasm deniers.
Visit Streamate.com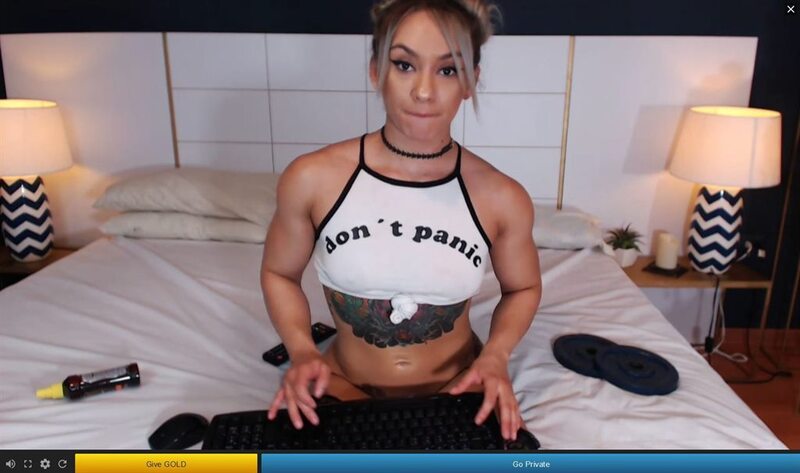 The tag system goes according to what other users have tagged, rather than what the models have tagged themselves as. When you scroll through the model profiles, you won't always see the terms you searched. We suggest searching for relevant queries such as dominatrix, femdom, and fetish and asking around from there. Most dominant cam girls have some sort of experience with orgasm denial. That being said, the girls that have already been tagged as orgasm deniers are more or less guaranteed to have satisfied at least one other user for this kink.
Finding submissive girls to torment works the same as finding the femdoms. Just use submissive orientated keywords to find subs. One side note as to why Streamate isn't placed higher on this list. You can only open one chat room at a time. It will seriously hamper your search speed. Overall, trying to estimate the cost of a private show on Streamate is very hard. The girls are allowed to charge literally anything they want. Expect to see prices like $2.77 and $3.59 a minute. Cam2cam is usually included, but not always.
Customer support – FAQ, email, live chat, phone.
---
Conclusion
In the quest for a girl that will edge you like you've never been edged before, it is hard to say that there is really a best site. The most important thing, is to find a mistress whom you are comfortable with. You shouldn't feel uncomfortable shopping around, before you settle on the girl you fancy.
If you haven't made a decision yet, and are unsure of where you should start, we recommend starting off with CamSoda. Its great number of porn tags, many of which are related to orgasm and masturbation, and mobile cam2cam will, definitely, upgrade your experience.
Visit CamSoda.com
---