Best XXX Webcam Sites to Watch Fuck Machines Live
Best Adult Cam Sites to Watch Fuck Machines
The fuck machine is the ultimate form of interactive sex toys. As you tip, the machine thrusts the dildo in and out of the girl with far more visualization than your average Lovense toy. That being said, girls using fuck machines on cam are quite rare to find. These are the 5 best cam sites to find them. We outlined how to search for them on each site.
Chaturbate.com
Chaturbate quickly became the star of free cam sites. It has more webcam models online than any other site, and more users to watch them than any other site. With a selection as large as Chaturbate's, there is always a sizable selection of fuck machine using cam girls online. You can search for them by looking for the tag #fuckmachine.
Visit Chaturbate.com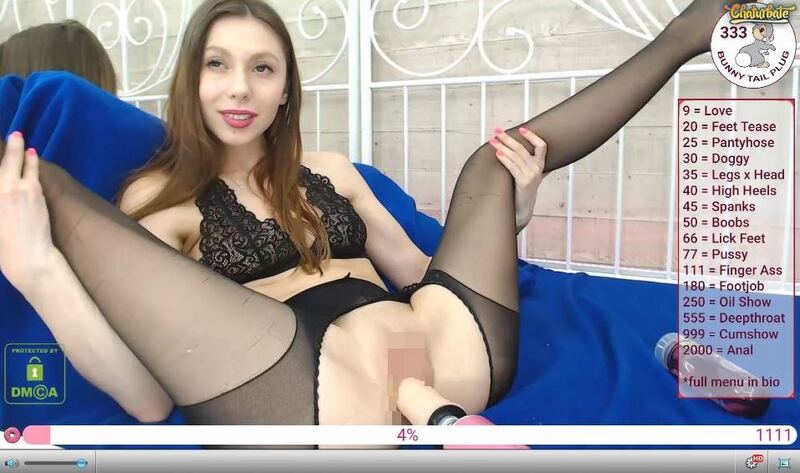 Chaturbate usually has over four thousand webcam models online, of which most of the rooms can be found in the female category. While the site doesn't have a preview function, the images you see are always from the chatrooms themselves. The pictures refresh every 30 or so seconds, so it's all relatively up to date.
When you see a girl already using a fuck machine, that's great, you can enter her room and enjoy yourself. If the girl is tagged but isn't using the machine, then it's probably on her tip menu, but you will need to tip extra to get her to use it.
500 tokens will cost you $44.99. The amount of time the tokens will last you will depend on how much and how often you tip.
---
MyFreeCams.com
MyFreeCams was the original free cam site. While the site doesn't have as many models as Chaturbate in total, they certainly compete in the girls department. Unlike on Chaturbate, there is a live preview system, so you don't have to open up each room to know what's going on inside. The search bar is highly efficient when searching for machine.
Visit MyFreeCams.com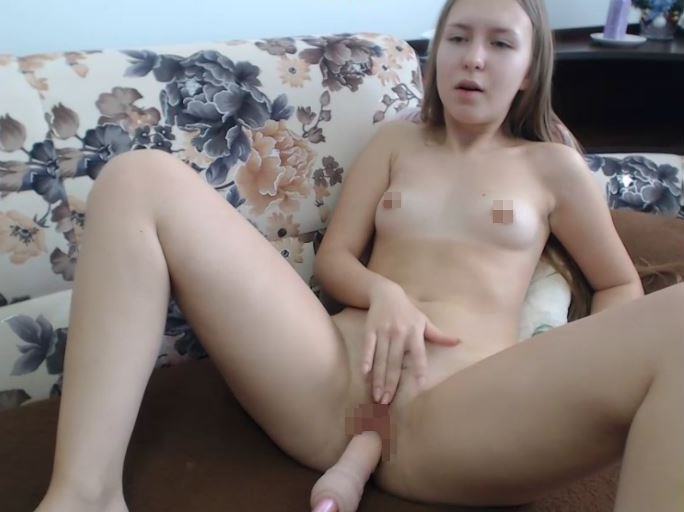 At over 1,500 models online on average, the selection on MyFreeCams is no laughing matter. The site is exclusively for female webcam models, so you won't see a single man anywhere you look, except maybe if you look at other user's profiles. MyFreeCams has a preview function and you can even set it to preview all the rooms at once, though it does get quite laggy.
Most of the models which have set themselves up with the tag fuck machine will already be using one when you enter their rooms, however, some will expect a tip to whoop it out and insert it.
550 tokens on MyFreecams costs $49.99. How long those tokens will last you will depend on your spending habits.
---
CamSoda.com
CamSoda might not have as many webcam models as other sites, but what they lack in numbers, they make up for in features. CamSoda has the best live preview system out of any cam site. On desktops, all the rooms on the page will play at once. You will need to manually look for the fuck machines, which is quicker than you'd think given the previews.
Visit CamSoda.com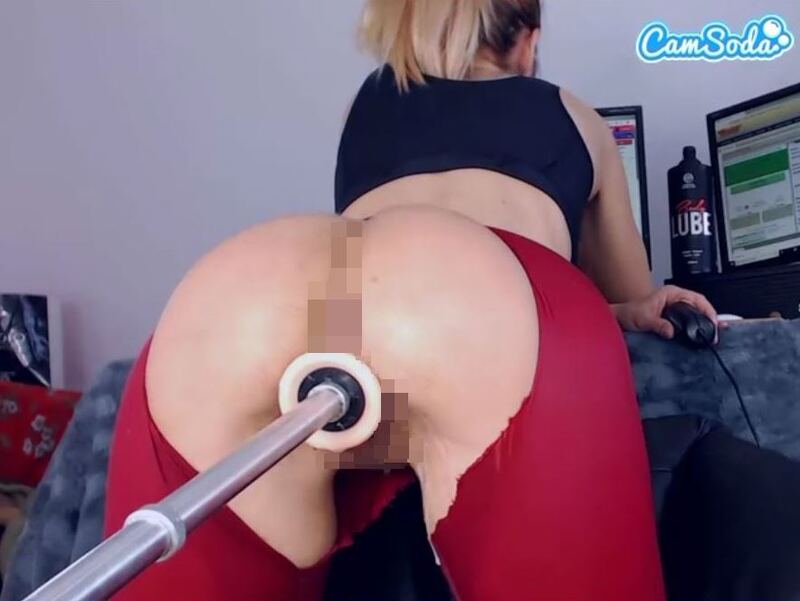 With usually just over 400 models online, the selection on CamSoda is good, but not the biggest. Other than the female category, the only other category with real numbers on the site is the transgender category. Unlike the full page preview system on MyFreeCams, on CamSoda it is quick and efficient. It doesn't try to load several hundred rooms at once, it just auto plays what fits on your screen.
Using the search bar and tag system to look for the fuck machines is sadly not as efficient as one would hope. It's quite rare for the girls to tag themselves appropriately with regards to their interactive toys.
550 tokens go for $49.99 tokens. There are also smaller and larger packages. How long the tokens will last depends on you.
---
BongaCams.com
BongaCams is the most popular cam site in Europe. It has a large selection of European women, with a high concentration of Russian cam girls. While the site itself might be daunted with ads and pop ups, they will mostly stop after you complete your first purchase. Fucking machines is one of the available tags on the BongaCams Search list.
Visit BongaCams.com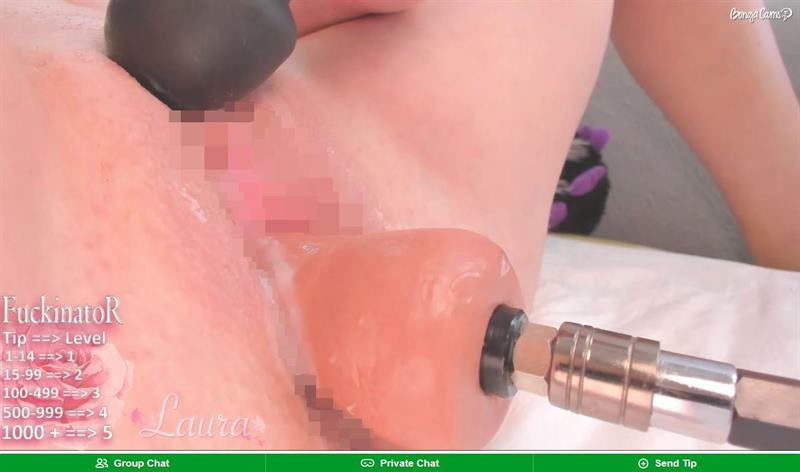 With about 700 female models online during lull periods, BongaCams often has well over a thousand webcam models online when you check all categories. The rooms show real time images of what is happening inside. Hovering your mouse over a chat room will quickly load up the preview, to show you what the model is actually doing right now.
While there is a search function for fuck machine on BongaCams, it is sadly not as efficient as one would hope. The results rarely pull up a girl in mid use. You will usually need to enter each room and inquire for additional details.
The token packages on BongaCams change slightly from region to region. In Europe, it's 492 tokens for €49.99. How long it lasts depends on the girls you watch and how much you tip them.
---
FetishGalaxy.com
FetishGalaxy is the only non free cam site on this list. While there is a free chat, getting a girl to get naked and use a fuck machine in the free chat rooms just isn't going to work. You're going to have to shell out for private shows, which have more intimacy as well as cam2cam. While the selection on the site isn't large, it is very strongly fetish based.
Visit FetishGalaxy.com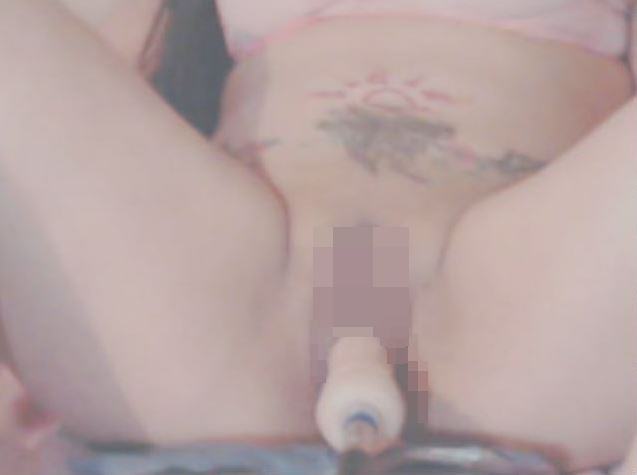 As a fetish exclusive site, FetishGalaxy has a very small selection of webcam models, with rarely over 200 online. When looking at the fuck machine category, it is rare to find more than five rooms online. As this is a very popular category on the site, many of the online rooms appear to be pretty much permanently in private shows with somebody else.
Unlike the other sites where you can tip for activating the toy, on FetishGalaxy you are going to have to pay the per minute fee instead. The average price is between €1.98 and €3.00 a minute, though that price drops as you climb up the rewards loyalty tiers.
FetishGalaxy has a 1 to 1 exchange rate with the Euro. 50 credits will cost you €50.00. It can potentially last you a couple of sessions, depending on how long you take to finish.
---
How Do Fuck Machines Work?
As with most interactive sex toys, fuck machines work through tips. When you tip, the machine corresponds to the tip given. Some girls set it so that the machine is constantly thrusting, and you tip to increase or decrease the speed, while other girls set it so that the machine only thrusts according to actual tips.
Some of the webcam models will let you tip to take complete control over the fuck machine.
On FetishGalaxy, the toy doesn't interact with tips, but instead works at the models discretion. Some of them will let you take control of their toys, but only if they are submissive.
---
Conclusion
All in all, fuck machines can be quite hard to find, especially if you are looking to join an ongoing show. If you are willing to tip for the model to start using one, it is much easier, but can be expensive.
Overall, the biggest selection of fuck machine cams can be found on Chaturbate. Since they have the most models, they also have the biggest variety of toys and the most diverse things happening across the rooms. We have witnessed both pussy machine fucking and anal machine fucking. If there have been any face fucking machines we missed out on them, though they would probably have been hilarious to watch.
While Chaturbate might lack a proper preview system, it is still the best opportunity to find machine operated dildos.
Visit Chaturbate.com
---