Cam Sites for Users Who Want to Know How Much They've Spent
3 Cam Sites for Users Who Want to Know How Much They're Spending
On most cam sites, you don't get to see your token counter while you are in a private show. If you want to be able to see how much you've actually spent, before the show is over, there are very few cam sites that give you that option. These are the only 3 webcam sites where you get to see the meter, just like in a cab. You can now properly budget your expenses.
Flirt4Free.com
Flirt4Free is an excellent webcam site with hot babes, HD cameras, and big format video screens. While the site might not have the most models, the quality of the babes on the site is undeniable. Your Credit balance is refreshed every 45 seconds. When you are in paid Multi-user and private chats, the site gives you a counter showing you exactly how much time you have left if you stay with the same model until your Credits run out.
Visit Flirt4Free.com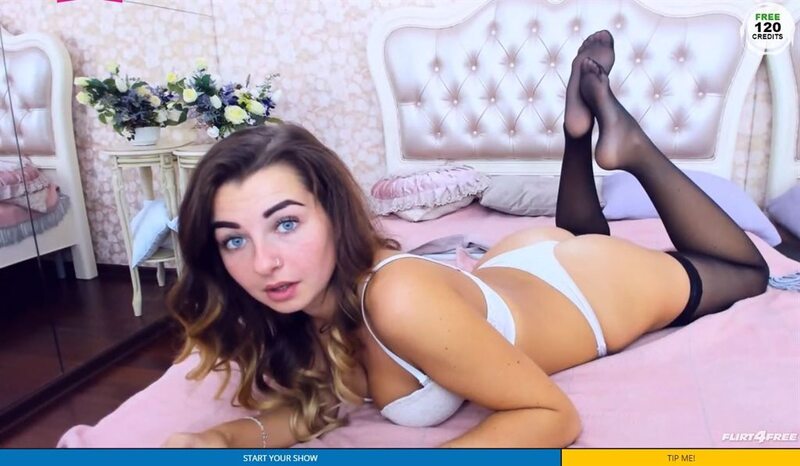 On average, you will find between 400 and 600 models online when you go to Flirt4Free. Multi-user shows start for as low as $0.50 a minute, while private shows start at $3.00. Flirt4Free is actually the site with the cheapest cam2cam shows. You can activate your webcam during both show types, but the model does have the option whether she wants to watch or not.
Most of the cam girls on Flirt4Free are more than happy to watch you during private shows.
You can find out exactly how much money you've spent on Flirt4Free, by clicking on your profile and clicking Purchases. Under Show History you will find how much you spent on private and multi-user shows. It gives you an exact break down of the model, the date, the type of show, the duration, and the cost of the show. Annoyingly, you will need to filter month by month, as the site won't present your whole total at once. In this same area of your profile, you can also check how much you've spent on VOD Transactions, Virtual Gifts & Tips, and Flirt Phone Transactions.
Flirt4Free has excellent customer support options. You have the choice between live chat, email, and phone support.
---
MyDirtyHobby.com
MyDirtyHobby is a hardcore German cam site filled with some of the most depraved cam girl known to man. This is a site that will show to you that all that kinky shit you've heard about Germans might actually be true. MyDirtyHobby is filled with cuckolding, piss play, and much more. It's a full on community of fetishists with absolutely no free chat. That being said, in shows, you get a live counter showing you exactly how many DirtyCents you have left.
Visit MyDirtyHobby.com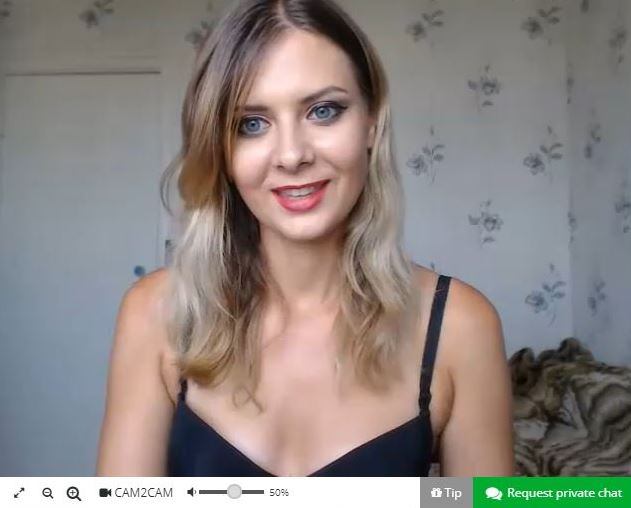 The selection on MyDirtyHobby is honestly quite small. The site rarely has over 200 models online. You will be able to tell if the webcam quality will be SD, HQ, or HD, before you enter a room. A normal chat session stars at about €0,60 a minute and includes cam2cam. You can get more privacy in private, but the cost will double. Privates are kind of a waste of money. The site operates like a Skype session, so you don't see other users messages anyway. Private shows just mean she isn't watching more cams in addition to yours.
Most of the MyDirtyHobby models will demand you activate your webcam, and won't show you anything otherwise.
While MyDirtyHobby gives the best live ticker, it unfortunately isn't very good in displaying your past purchases. You can click to view all your purchased pictures and videos, but are unable to see how much you spent on them. There is no way to check how much you've spent on the site at all. While MyDirtyHobby sees the benefit in showing your your balance, it seems that at present, they aren't as open with all the information as Flirt4Free is.
The customer support on MyDirtyHobby is pretty decent. There is an FAQ section, an email contact option, and a phone number to call. Phone support is only available during set hours.
---
Chaturbate.com
Chaturbate is the most visited free cam site in the world. While not every model streams in HD, the site itself is capable of supporting 4K cameras. Chaturbate has more models and more users than any other site. You will often find that the models on the front page have thousands of people watching. When you tip in the free chat, the funds update immediately. When you are in a private show, you will see that your token counter updates every 10 seconds.
Visit Chaturbate.com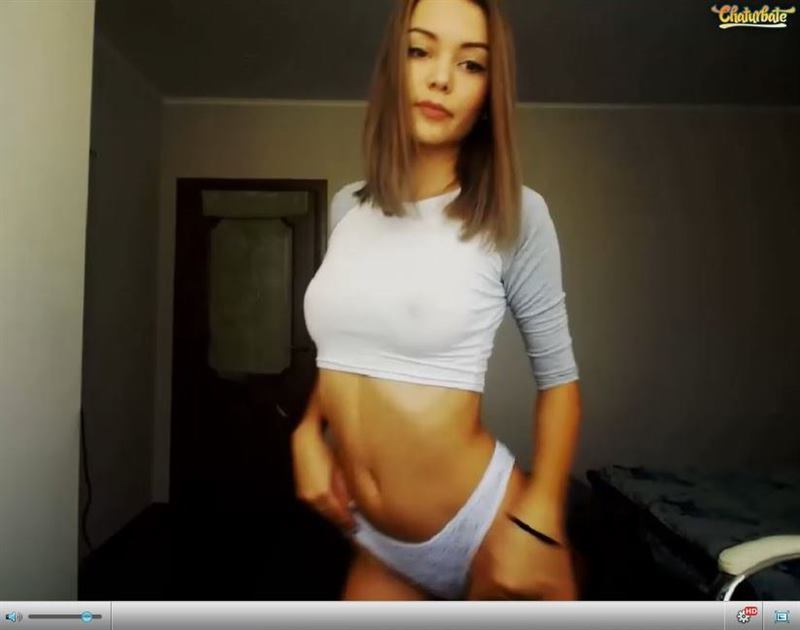 The selection on Chaturbate is astounding. There are usually several thousand webcam models to look through. There are so many models, that it's literally impossible for you to not find at least one model that you like. At Private shows start at $0.60 a minute, but are not inclusive of cam2cam. Cam2cam on Chaturbate is notoriously annoying to set up. Chaturbate is geared mainly towards users who tip in the free chat rooms, rather than users who go into private shows.
You will usually have to pay extra to cam2cam on Chaturbate. In fact, many of the models won't watch your camera no matter how much you tip.
Chaturbate's statistics aren't as neat as Flirt4Free's, but they give you the option to download your transaction history, so if you're good with excel, you might like it better. You get to see the date and time when any changes were made in your account balance. Reflected you will see outgoing tips, private shows, group shows, and any other token payments you make. You can clearly see which models you were paying. You can't see the duration or total costs of your private shows, but you can add them up if you are mathematically inclined. All the data is on one page, rather than separated by months.
Customer support really isn't Chaturbate's strong suit. You are limited to the FAQ section and to email support.
---
Why Don't Other Sites Show This Information
Generally speaking, most cam sites don't show you the token count down for the same reason there are no clocks in casinos in Vegas. The sites want you to get lost in time during your sessions. At the end of the day, a user who is trying to beat the clock is going to spend much less money than a user who go distracted and spent half an hour in a private session.
---
Conclusion
The fact that Flirt4Free, MyDirtyHobby, and Chaturbate display your account balance during private shows, shows that they care about trust and honesty.
The choice of which site to go to, depends on what you are looking for. If we were to make just one recommendation, it would be Flirt4Free. Flirt4Free really is one of our favorite sites. Considering that the quality of the webcam shows is fantastic and that the babes are really hot, there is a lot to love about the site.
The fact that you get an indicator that tells you exactly how much longer you can afford in your private session is an amazing plus.
Visit Flirt4Free.com
---