Cheapest Cam Sites for Private C2C Chat
Cheapest Cam Sites – Best Prices for Private Live Cam Shows
It's obvious why you would look for the cheapest cam sites the net has to offer. You want to watch cheap cams and not have to shell out tons of cash. We did the investigating and found the best money saving methods which can be used across different sites. Most xxx webcam sites have cheap cams. We searched far and wide to compare costs across sites to be able to give you an accurate representation of what you can find on each of them.
Skip to comparison table >
CamSoda.com
CamSoda might be a new player in the name of live porn chat rooms, but they've come in with a bang. CamSoda might not have the the huge number of cam models that the other sites do, but what they do have is technological innovation. Hovering over a thumbnail on CamSoda will give you a preview of every single room on the page, not just the room you are trying to check out.
Visit CamSoda.com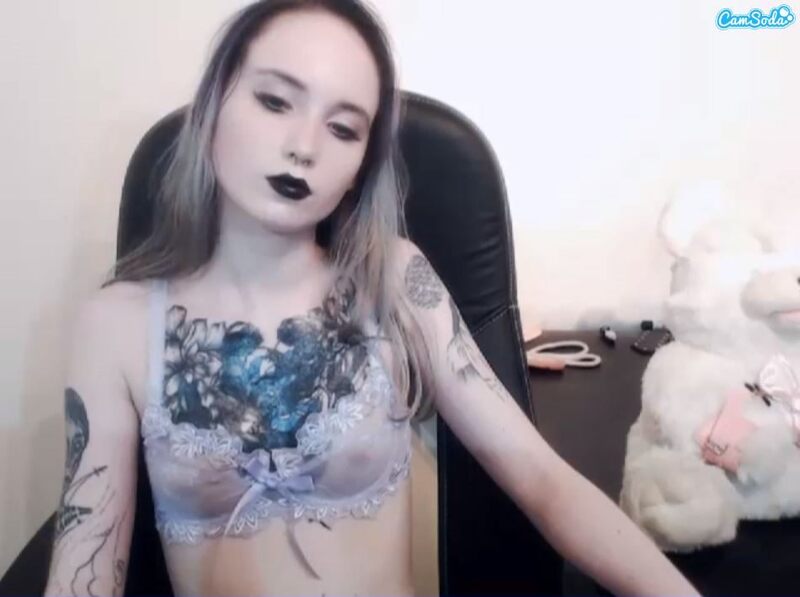 Currently, you can claim 100 free tokens with your first purchase on CamSoda. Upgrading to premium membership will award you 200 free tokens, but you'll only get the free tokens one time. The cheapest private shows start off at 6 tokens a minute. That being said, you will notice that these rooms are hard to find. You can't filter for shows by price, but you will find that tipping for requests will often get you what you are looking for.
What's amazing about CamSoda, is that it is currently the best site for mobile cam2cam. Only LiveJasmin and CamSoda offer mobile cam2cam, but activating it on LiveJasmin costs extra, while it's free on CamSoda.
---
LiveJasmin.com
LiveJasmin is the classiest adult webcam site available. When you scroll through the pages, it's like you're looking through a high class boudoir photo shoot. The model's profile picture was professionally taken, to appear as glamorous as possible. But LiveJasmin is about more than just flicking through pages of beautiful women, it's about taking them into private sessions and getting intimate with them. New members currently get up to spin the wheel to receive up to 100% extra credits.
Visit LiveJasmin.com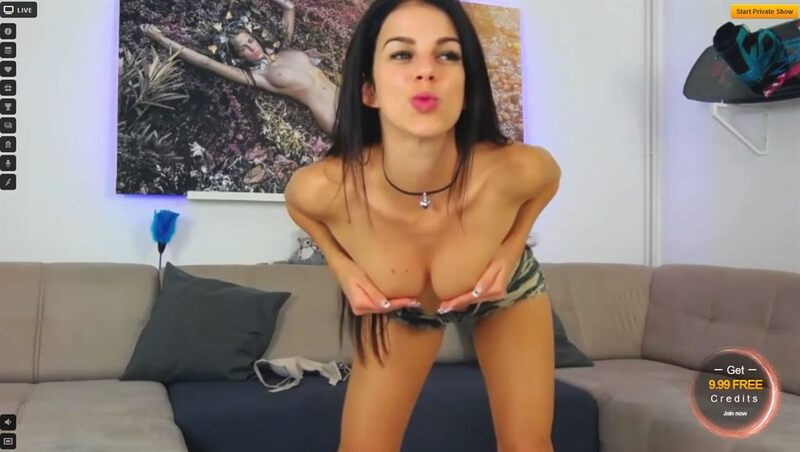 At the maximum package size, each $1 USD is worth approximately 0.88 credits. The On Sale rooms go for 0.98 credits a minute. That means you can get a private show for around $1.13 a minute, give or take a few cents. To reach the On Sale xxx webcam rooms, click the On Sale tab at the top of the page. You can also check out the VIP shows which are even cheaper, though they are group shows so they are aren't quite as intimate.
---
Flirt4Free.com
Flirt4Free is quickly becoming a very popular site among users and models. We have seen a surge of newly registering cam girls in recent months. Flirt4Free features crystal clear quality video chat coupled with a large screen to view everything. While Flirt4Free is generally on the more expensive end of things, they do have some very good options for cheap sex cam rooms. You can get 120 free credits for verifying your account or even more if you actually make a purchase.
Visit Flirt4Free.com
We did the math, 1 dollar is worth about 10 credits on Flirt4Free. The minimum price that models can set up for themselves is 5 credits a minute, but it is quite rare to find those rooms. Rooms for 20 credits a minute are far more common. You can organize the rooms by price, scroll to the bottom of the page for the cheap private sex cam rooms. If you find a model that you crave, but you don't like the price she has listed, you can try to Strike an offer. Suggest a price for a set amount of time and if she agrees, you're in for a hell of a deal.
---
ImLive.com
If you want cheap cams, ImLive is an excellent place to start,with many exciting features. ImLive has tens of thousands of registered models with hundreds of them being online at any given time. One of the coolest things about ImLive is the site's Multi-Viewer, you can use it to watch six cam girls at the same time. ImLive has a giant video format, the cam girls will dominate a large portion of your screen, just the way god intended. When you go into private sessions, it includes cam2cam, but you must choose to activate it. Don't forget that if you use that if you use our link, you get 30 credits on your first purchase.
Visit ImLive.com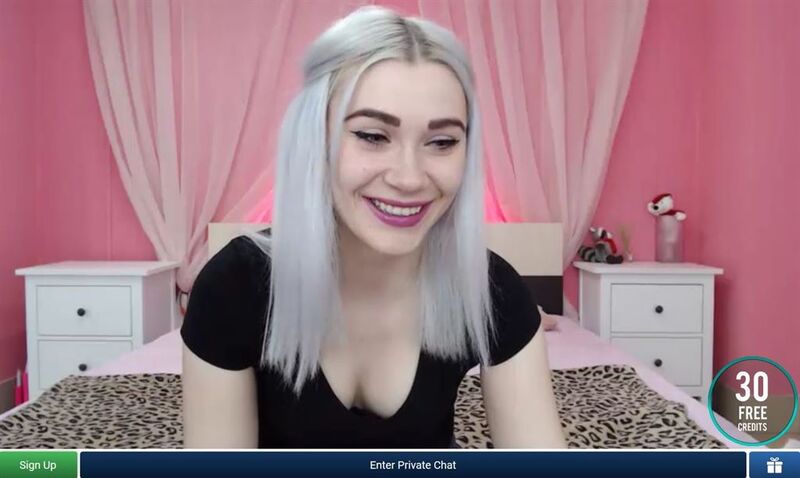 The cheapest private shows on ImLive start at 0.98 credits a minute. Given that there is a 1 to 1 exchange rate with the US dollar, you don't need to do any calculation to figure out how much it costs. You can join specific cam girls fan clubs to get even cheaper rates when watching their shows. ImLive has among the best loyalty programs around. Starting at Silver level, you start getting free credits with every transaction as well as other fun bonuses like discount club vouchers.
---
LivePrivates.com
LivePrivates is an upscale live xxx video site with beautiful models from all around the world. The cam girls are on LivePrivates are all beautiful, with HD cam rooms in pretty much all the rooms. As a rule, the models on LivePrivates all need to broadcast at a minimum of 720p, but there is some leeway for new models. They can broadcast in lower quality until they receive a better quality cam. The newer models with the lower quality cameras can be your best friends, they usually offer the best sex cam prices on the site.
Visit LivePrivates.com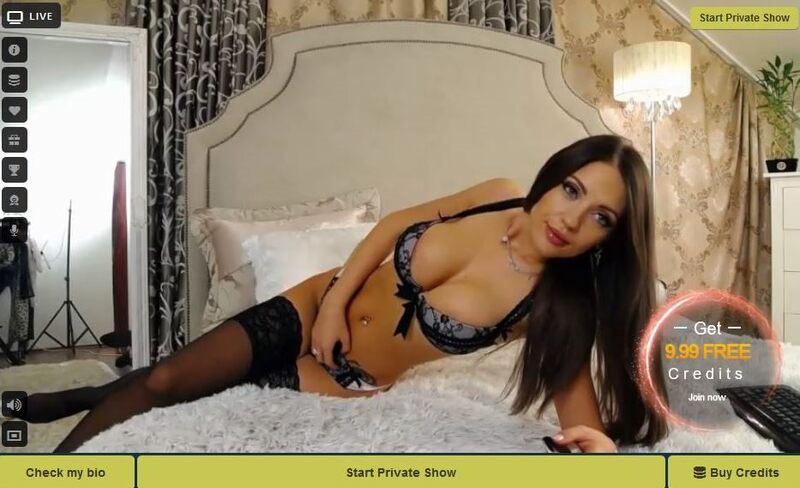 Look through the categories on the left hand side of the screen and you will see Sale as one of the options. These are the cheapest cams you can find on LivePrivates.com. These cheap private chat sessions go for just 0.98 credits a minute, which isn't usually inclusive of cam2cam or 2 way audio. There are many models here who have newly signed up as well as models who just want to attract large quantities of users. The price is on the higher end of our list of cheap cam sites, but that's because of the higher video quality.
---
Sexier.com
Sexier is an old school adult chat portal site. It has a huge selection of webcam models which broadcast at varying levels of quality. Sexier has arguably the most sophisticated advanced search available. You can easily filter out traits to find your ideal definition of a perfect woman. Best of all? The advanced search has pictures in it to help you out. Sexier has been around for over 20 years, so you know they are doing something right. There's no nudity in the free chat, but the privates are cheap enough to make it worthwhile.
Visit Sexier.com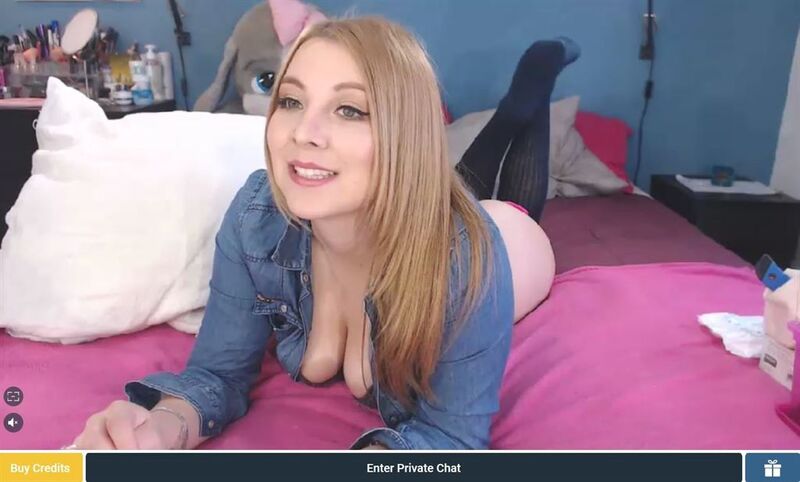 So what makes Sexier a contender for the cheapest cam sites for adult video chat? Credits cost exactly 1 euro each and private chats start from just 0.98 credits a minute. There are more expensive rooms too, but you can easily filter out the cheap sex cam rooms, to find exactly what you are willing to pay. Sexier has a super rewarding loyalty program, previously known as the Frequent Fuckers Club. It gives you free credits on every purchase, depending on the status level you have achieved. At max level, you get up to 30 free credits with every purchase.
---
LiveMindy.com
On other sex cam sites, you have to buy credits or tokens, but not on LiveMindy. LiveMindy has a different approach with regards to payments. On this site, you leave your payment information on file, and are charged for exactly what you used. There are never left over unused credits or tokens to worry about. You can set daily limits for yourself, to make sure that you never overspend on any one day. LiveMindy overall has great video quality, but you will find that 720 HD is the highest quality you can see.
Visit LiveMindy.com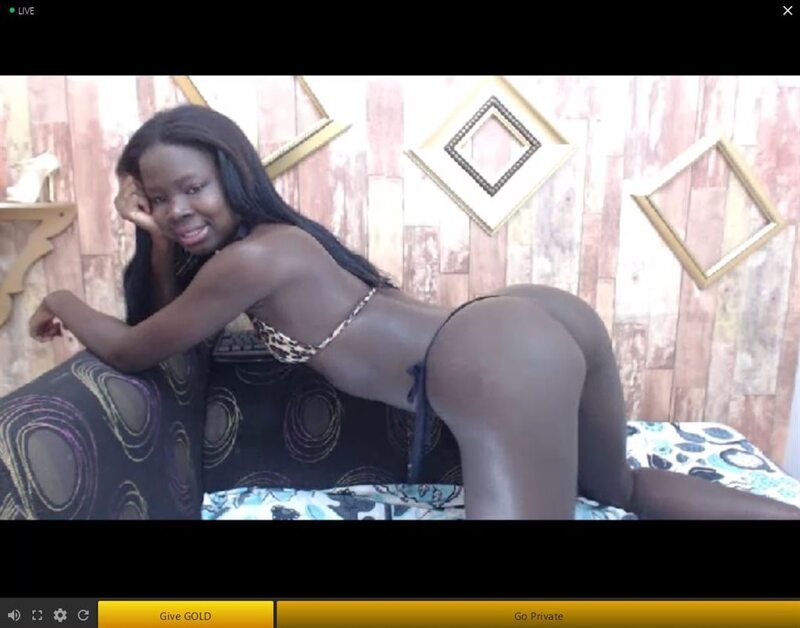 The cheapest private cam rooms on LiveMindy start at $0.99 a minute, but you can't filter by price. Since you can only open up 1 chat room at a time, you will find that locating the cheap cam girls on LiveMindy can be a huge hassle. Generally speaking, you can find girls for under $2.00 a minute quite easily, but finding girls that charge closer to a dollar can be difficult. The girls can choose their own prices, so you will often find prices like $1.66 a minute, which would seem weird on other sites. Cam2cam is offered in most private shows, but some girls will only watch you in exclusive chats.
---
Cams.com
Cams.com is a fantastic live webcam site with thousands tens of thousands of registered models. At any given time, there are hundreds of women online, with many of them broadcasting in beautiful HD quality. What does Cams.com have that no one else has? The Connexion feature. You can hook up up your Lovense Max toy to the models Lovense Nora to have real virtual sex, it costs extra, but it's the only site that offers this option. You can currently get 100 Free Tokens on your first purchase.
Visit Cams.com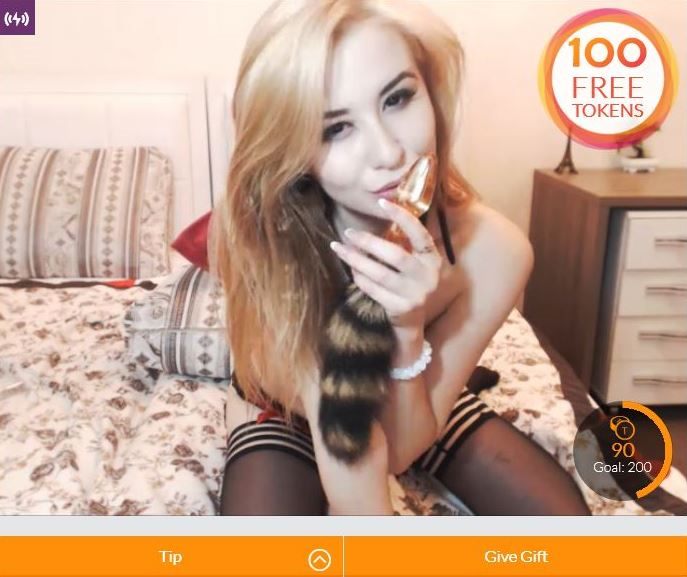 At the maximum package, each dollar is worth approximately 10.1 credits. The cheapest sex cam rooms start at 20 credits a minute, so about $2.00 a minute, but sadly, you won't be able to filter the models by prices. Joining a model's Fan Club gives you extra discounts and access to uploaded content. Cams.com is the most expensive site on our list of cheap cam sites, but it also has the most potential features. Cams.com does not included cam 2 cam in private chats. You will have to pay extra if you want the model to see you too.
---
Chaturbate.com
Chaturbate is a freemium sex chat site with hundreds of webcam models broadcasting in full nudity. You can either tip to reach goals or take the models into private sessions for extra fun. Chaturbate is arguably the most popular cheap sex cam site at the moment. More than just private shows, the women on Chaturbate often strip naked and have full shows in public. You will find that you have literally dozens of pages of models to choose from at any time of the day. Chaturbate offers some fantastic chat options and includes full HD cam streaming for the models who have them.
Visit Chaturbate.com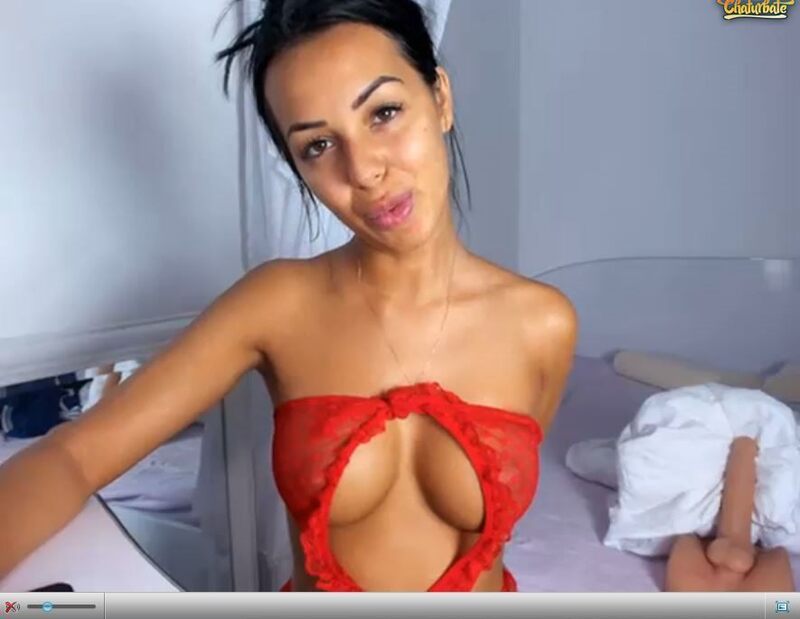 Chaturbate has surprisingly affordable sex cams. At the maximum package, you get 11.1 credits per $1 USD. The cheapest chat rooms on the site start at just 6 tokens a minute. That places private chats at just a little over half a dollar a minute. But, Chaturbate's private sessions don't include cam 2 cam. Setting up cam 2 cam on Chaturbate can be a bit of a hassle, as you need to set yourself up as a broadcaster (you can disable it so people can't watch you other than the girl you are watching).
---
PhoneMates.com
PhoneMates might have started off as a live xxx site for mobile phones, but it has evolved to encompass all platforms. PhoneMates is now one of the cheapest cam sites on internet. The video stream quality is superb on mobile phones, with the resolution being optimized for the small screen. That does however, have it's drawbacks, PhoneMates unfortunately doesn't always look as spectacular when stretched out on your big computer screen.
Visit PhoneMates.com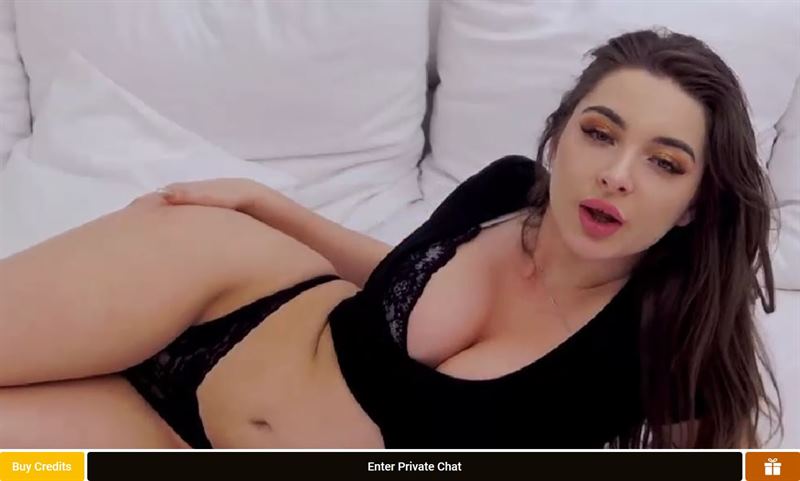 If you are looking for a cheap sex cam site to watch on your phone, PhoneMates is the ideal location for you. The price is so good, you might be enticed to put up with lower quality even on your desktop. If you are buying the largest package, the price drops to $80.00 for 100 credits instead of the ratio of 1 to 1. When combined with the cheapest rooms on PhoneMates which are 0.98 credits a minute, the price drops to a low of just $0.78 a minute, an amazing price when you consider it includes cam 2 cam.
---
The Cheapest Cam Sites Online
Each of these cam sites has a unique feature which makes it cheap. It's hard to say exactly which is cheapest, as you get different things for what you pay. We've included a break down of the costs and the benefits each of the cheap cam sites has.
A Side-by-Side Comparison of the Cheapest Cam Sites
The following table features a breakdown of the cheapest sex cams you can find. We determined the price per 100 tokens/credits by looking at the biggest packages available for purchase. The table is refers to cam2cam on computers only.
| | | | | |
| --- | --- | --- | --- | --- |
| Site | Price per 100 Credits | Private Chat Cost / Min | Real Cost / Min | c2c |
| CamSoda | $8.33 | 6 tokens | $0.48 | Depends |
| LiveJasmin | $115.00 | 0.98 credits | $1.13 | Extra |
| Flirt4Free | $10.00 | 5 credits | $0.50 | ✓ |
| ImLive | $100.00 | 0.98 credits | $0.98 | ✓ |
| LivePrivates | $169.00 | 0.98 credits | $1.66 | Extra |
| Sexier | €100.00 | 0.98 credits | €0.98 | ✓ |
| LiveMindy | – | $0.99 | $0.99 | Depends |
| Cams.com | $9.99 | 20 tokens | $2.00 | Extra |
| Chaturbate | $9.00 | 6 tokens | $0.55 | – |
| PhoneMates | $80.00 | 0.98 credits | $0.98 | ✓ |
Want to Save Even More Money?
Many of these cheap sex chat sites accept Bitcoin. Bitcoin is a cryptocurrency which is not regulated by the government. It is anonymous and carries no taxes. When you buy sex cam tokens with Bitcoin, the price is usually lower than when you pay by credit card.
We included some of the promotions here, but not all of them. You should check out our list of the best sex cam promotions if you want to check out more opportunities to save some money.
Conclusion
When looking for cheap cams, it depends on how many tokens you are buying. In money terms, CamSoda offers the cheapest cam rooms, at a minimum of $0.48 a minute if you buy the biggest tokens package. This price can be inclusive of cam2cam and a free show recording.
Flirt4Free is very close to competing with the price on CamSoda, and there is an actual filter by price option, so you don't have to spend too long looking.
In the long term, the cheapest cam site is probably ImLive. It has a ridiculous customer loyalty program which gives you up to 25% bonus credits with every purchase, but it can take a long time to get to the top.
If you are looking for the cheapest rooms right now, CamSoda is the best option.
Visit CamSoda.com
---