Each Cam Site's Most Expensive Cam Rooms
The Most Expensive Cam Rooms on Each Cam Site
Many users look for the cheapest sex cam rooms on each site, but the cheapest rooms rarely have the hottest girls. It's in the most expensive sex cam rooms on each site that you will find that hottest girls. They might charge a heavy premium, but the models in these rooms are the most veteran and well versed at their crafts.
LiveJasmin.com
LiveJasmin is the best cam site in the world. It has the hottest webcam models and a largest selection from all over the world. The prices on the site are very fair, but even here you can find some cam girls that charge a higher price than common. While they have the option to charge up to 9.99 credits a minute, most girls cap themselves at 4.99 credits a minute which is about $6.00 a minute.
Visit LiveJasmin.com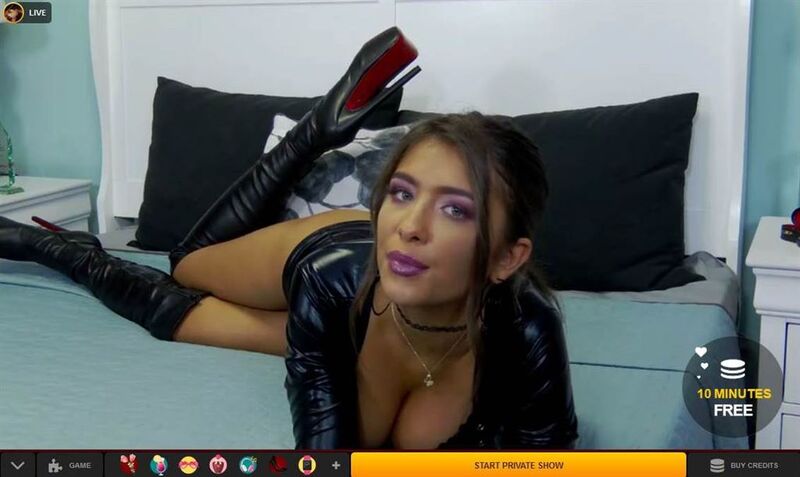 Overall, the prices on LiveJasmin are very fair for what you get. You can find plenty of beautiful women at lower prices, but the ones that charge the highest prices are the site's most accomplished girls. Cam2cam and 2 way audio usually comes at an additional charge of 1 credit a minute each. Both options are also available on the phone, at the same price.
As a new use, LiveJasmin gives you the option to spin the wheel, to get up to 100% extra credits with your first purchase. There is also a loyalty program that gives you more visibility in the cam rooms, so cam girls know you are worth talking to.
---
Flirt4Free.com
Flirt4Free is a great cam site with many hot cam girls and an amazing VIP program. Flirt4Free has some of the most expensive cam2cam rooms, in addition to the cheapest rooms. The most expensive cam girls on Flirt4Free cost a staggering 120 credits a minute for a private show, which works out to about $13.20 a minute.
Visit Flirt4Free.com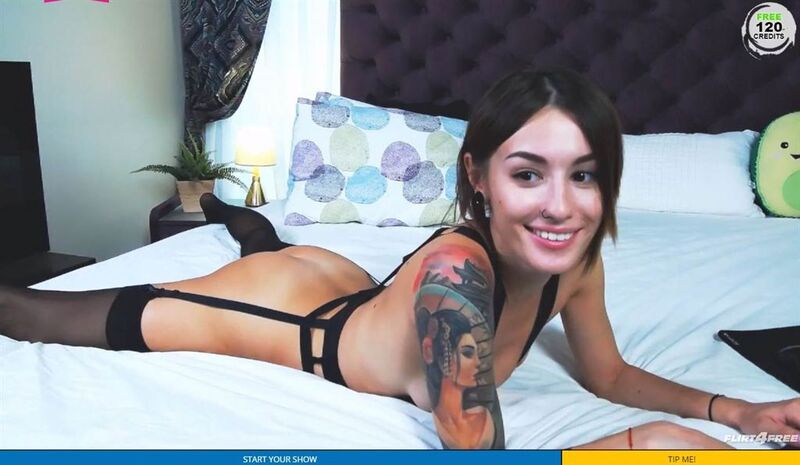 While that price is high, you have many options at other price points too. Most of the hotter girls charge 50 credits per a minute and above. You can sort the rooms on Flirt4Free by price, to easily find something that fits your wallet. Private shows on Flirt4Free are inclusive of cam2cam and 2 way audio, but not on mobile devices.
You can claim up to 190 free credits by making your first purchase, or get 120 free credits by verifying your credit card without making a purchase. Joining Flirt4Free's VIP program enables you to rewatch your private shows for free whenever you want, and awards you with coupon codes for privates shows and coupon codes for discounts on credits. There's also a ranking system, so models can tell how big of a baller you are.
---
Streamate.com
Streamate is a pay as you go cam site where you leave your payment information on file and are charged only for what you spent. The site gives a lot of freedom to the cam girls and lets them decide on their own prices. Some of the cam girls charge over $12.00 a minute for a private, with an exclusive show costing even more.
Visit Streamate.com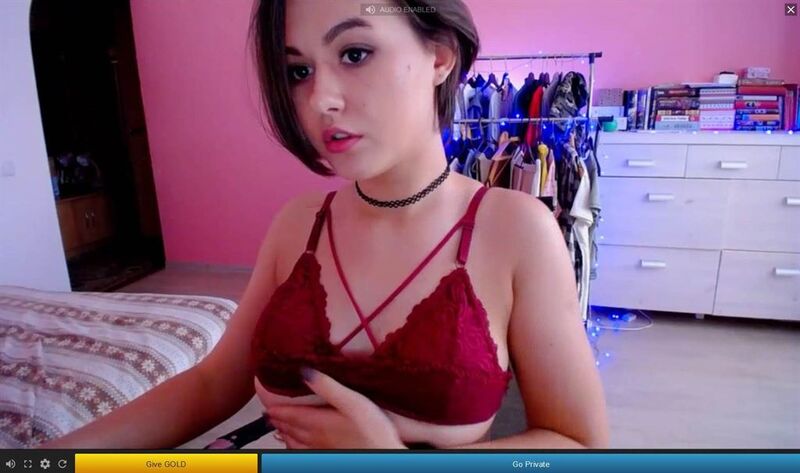 Most of the girls on the site charge lower prices, but you can't sort the rooms by price. You will find a wide assortment of prices, with some really odd looking prices in them, such as $6.17 a minute. Private shows on the site are usually inclusive of cam2cam and 2 way audio, but it depends on the model. Some cam girls only allow c2c in exclusive shows. Cam2cam is not currently available on mobile.
Streamate doesn't really offer much in terms of discounts and promotions. There is a Streamate rewards program, which gives you back up to 10% back of your spending as credits. To climb up the ranks, you will need to have at least a 2 minute long private session on multiple days.
---
Chaturbate.com
Chaturbate is currently the most visited free sex cam site in the world, but just because the free rooms don't cost money, doesn't mean that there aren't expensive rooms. The highest prices searchable for is 90 tokens a minute, which is roughly $9.90 a minute. There are 120 tokens a minute private rooms too, but there isn't a way to search for them.
Visit Chaturbate.com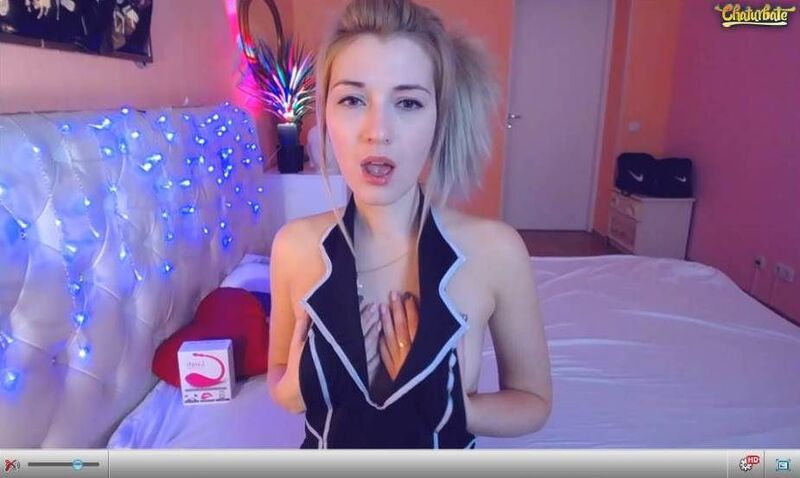 Chaturbate has the biggest selection of webcam models out of any cam site. You will find cam girls at all price ranges, with the front page babes usually charging higher fees. Many of the models have minimum show times of at least 10 minutes. While private shows on Chaturbate often include free show recordings, they are not inclusive of cam2cam, which needs to be set up separately and can only be done on a computer.
Chaturbate doesn't offer any discounts or promotions. You can claim 200 free tokens by upgrading your account to be a Chaturbate Supporter, but it only awards you free tokens for the first month. Since 200 tokens only costs $20.99 anyway, you're only really saving $1.04. Becoming a Supporter primary benefits is in adding visibility for yourself in chat rooms.
---
CamSoda.com
CamSoda has many cheap rooms on the site, but depending on the hour you log on, things can turn more expensive. When the American cam girls log on, you will find that the average price suddenly spikes. Many of the American cam girls charge either 60 or 90 tokens a minute, which is $7.20 or $10.80 a minute.
Visit CamSoda.com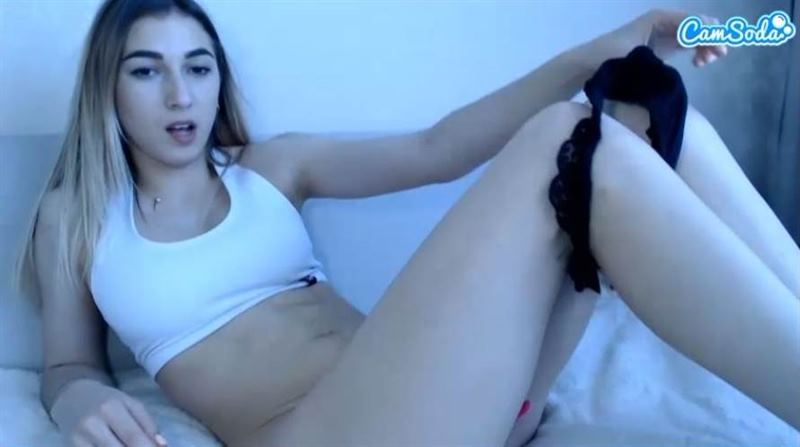 CamSoda is our favorite cam site for mobile devices. While not all of the cam girls on the site offer cam2cam, when it is offered, you can cam2cam on your phone at not additional cost. You will even get a free recording of the show in many of the rooms. There is no way to search by price, but the hotter girls with better video quality generally charge more.
CamSoda doesn't really have a loyalty program. The VIP program costs $19.95 and awards you 200 free tokens. In truth, this works out to $1.04 in savings, just like on Chaturbate and gives more or less the same benefits. However, unlike on Chaturbate, CamSoda will occasionally have discounts on tokens packages.
---
MyFreeCams.com
MyFreecams was the original free cam site, after which several others popped up. The private shows on MyFreeCams are all expensive, with a set price of $6.00 a minute for a private show. The more popular cam girls expect to be paid more than the rest. These girls will expect a tribute to be paid in tokens, upfront before the show starts.
Visit MyFreeCams.com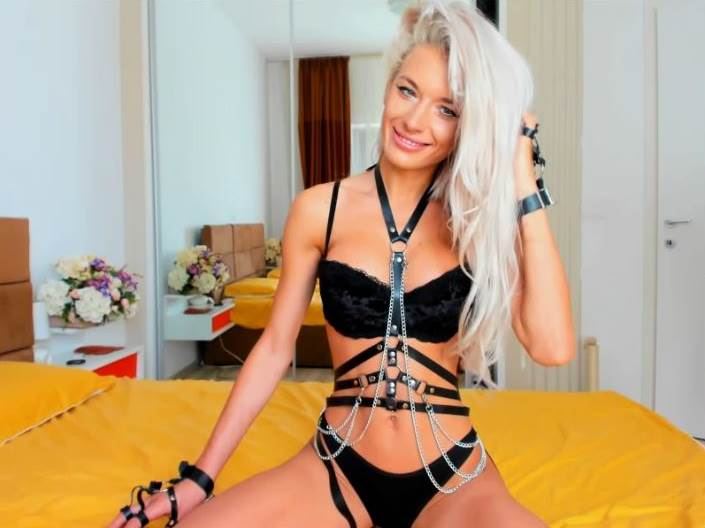 Some cam girls will expect a tip of thousands of tokens to get started, while others will expect you to join their fan clubs for a monthly fee. As a whole, cam2cam is not included in private shows on MyFreeCams and must be tipped for. While some cam girls will let you turn on your camera at no additional cost, you will still need to set it up separately.
MyFreeCams doesn't offer any sort of loyalty program. You become a VIP member the moment you make your first purchase. That enables you to talk in any chat room as you see fit. There aren't any loyalty tiers to climb.
---
Cams.com
Cams.com is one of the oldest names in the sex cam industry, but that hasn't stopped them from keeping up with innovation. Cams.com has the best interactive sex cams available online. Private shows on the site aren't too expensive, but everything costs extra. When you total everything up, you could be spending over $8.00 a minute.
Visit Cams.com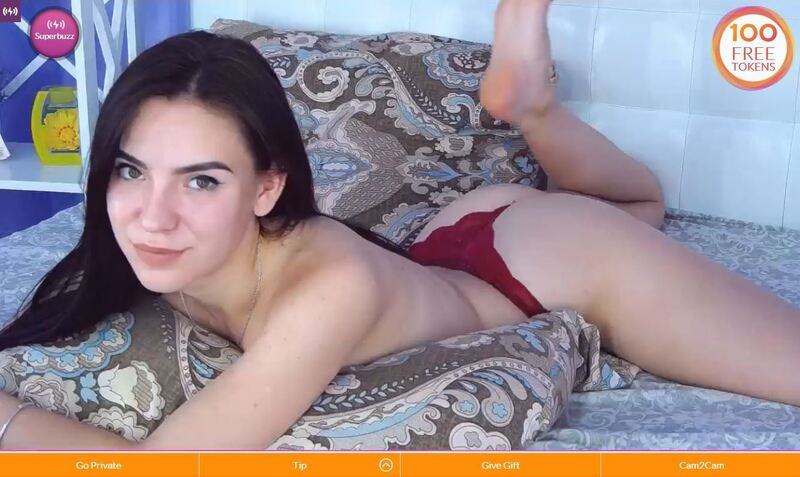 You can't search by price on Cams.com and you can't filter the rooms of the girls that have a fan club you can join for a discount. The site requires a lot of manual searching, but once you've curated a favorites list, it can be a joy to behold. Some girls include c2c and 2 way audio if you join their fan clubs, but most charge an extra $1.00 a minute.
The VIP program on Cams.com is honestly a little lack luster. It's the individual fan clubs which are more interesting. Some of the cam girls will give you up to 70% discount on the price of a private show. The price of the fan clubs is usually around $20.00 a month. If you prefer the more expensive girls, the fan clubs will pay for themselves in minutes.
---
Conclusion
You don't really need to splurge and pay for the most expensive cam girls when you go for a cam2cam session, but sometimes you just want to. Whether an amazing beauty just caught your eye or you're just having a good week, spending cash can feel good.
Each of the cam sites above has amazing cam girls that will suite the tastes of any man or woman.
The cam girls that charge the most on each of them are usually the better cam girls, but with all things in life, more expensive doesn't always mean better. Before you commit to spending an arm and a leg, we recommend spending a few minutes in the free chat, getting to know the models better.
When comparing price point and beauty, LiveJasmin comes out as the clear winner. The prices on the site are more than fair considering what you get. The video quality is amazing, and you can cam2cam comfortably and easily.
Visit LiveJasmin.com
---