How to Cam 2 Cam on xLoveCam – Full Guide with Pictures
How to Go Cam2Cam on xLoveCam
xLoveCam is a cheap European cam site with a small but great selection of webcam models. While most other sites have an average price of around $3.00 a minute for a private show, the prices on xLoveCam rarely go above €2,00 a minute. xLoveCam recently introduced c2c on mobile devices, making it the third site to do so.
Find out how you can initiate cam2cam on xLoveCam on either PC or mobile.
Visit xLoveCam.com
xLoveCam has two paid show types, the Private Show and the Xclusive Show. The Xclusive Shows are always inclusive of cam2cam and 2 way audio. Private Shows can have up to 4 users watching. Only the original user which initiated the show can activate cam2cam and his microphone.
On Computers
Once you initiate a private show on a computer, you will notice that the icons available in the chat room will change. Notably, you will see a webcam icon and a microphone icon appear below the chat.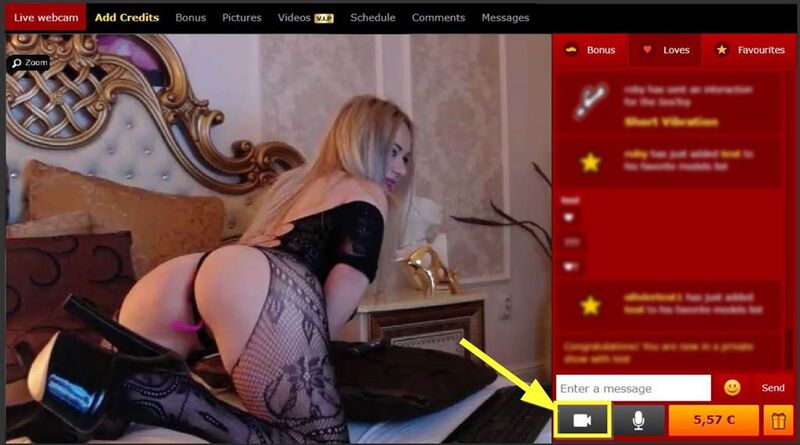 Clicking on the webcam will enable 2 way video, while the microphone will enable 2 way audio.
You can actually go into the xLoveCam FAQ to test out whether your camera and microphone work. Look for the question Testing audio and webcam. It will enable you to run a little test to make sure that everything functions as intended.
If you can't get it to work, make sure that your browser is up to date and that your microphone and camera aren't broken.
---
On Mobile Devices
xLoveCam's mobile site is surprisingly fast, arguably working better than the desktop site. Sharing your webcam on your phone is just as easy as on your computer. You enter a chat and click a button to share your webcam.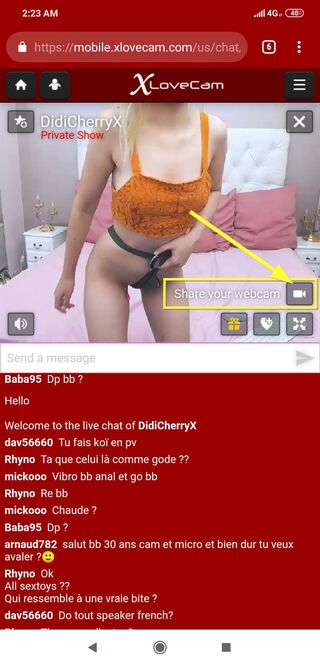 Unlike on a computer, you can't choose either audio or video. Turning on your webcam and your microphone are bundled together.
If you are using an Android device, you have to use the Chrome browser for cam2cam and 2 way audio. If you are using an Apple device, you will need to upgrade to at least iOS12.
Testing audio and webcam is an option on xLoveCam's mobile site too. It can be found on the FAQ page, which is organized differently to the desktop site.
---
xLoveCam's c2c Compared to Other Sites
Generally speaking, we don't rank xLoveCam too highly as a cam site. That's because of the small pool of models available which can seriously limit your selection. But, when it comes to cam2cam specifically, xLoveCam is pretty damn great. The prices are low, the video quality is high, and everything is inclusive.
xLoveCam is very similar to CamSoda. Cam2cam and 2 way audio are included in private shows on your phone. However, unlike on CamSoda, cam2cam is available in every show, without the model having the option to turn it off. But, unlike on CamSoda, you can't get a free recording of the show out of it.
On computers, LiveJasmin is undoubtedly the better cam site, though it is more expensive, especially on mobile devices on which cam2cam is not included.
Conclusion
xLoveCam did a great job at creating a simple to use cam2cam system. All you need to do is enter a private show and click on the button to activate your camera.
Unlike most cam sites, xLoveCam gives you the ability to test out your webcam prior to starting a show. While sites like Flirt4Free offer the feature on computers, xLoveCam is currently the only site to let you test out your phone's microphone and camera.
Just go into the FAQ and test it out prior to paying for your first show. As long as your operating system is up to date, everything should work.
Visit xLoveCam.com
---