How to Determine What a Cam Girl is Willing to Do
Determining Cam Girl Willingness on Each Cam Site
There are many cam girls across the different site and determining what each of them is willing to do on cam can be a bit hectic. This is a quick guide on how to determine what you can get the models on each site to perform for you. We included a short review of each site, so you know what to expect.
LiveJasmin.com
LiveJasmin is our top recommended cam site. You can search the Willingness menu to find things that the cam girl is willing to perform in private. You can also use the search bar to find things not listed, but we recommend confirming with the models. If what you are looking for isn't listed, just ask in the actual chat rooms. If the model agrees either verbally or by text, she is obligated to perform it in private.
Visit LiveJasmin.com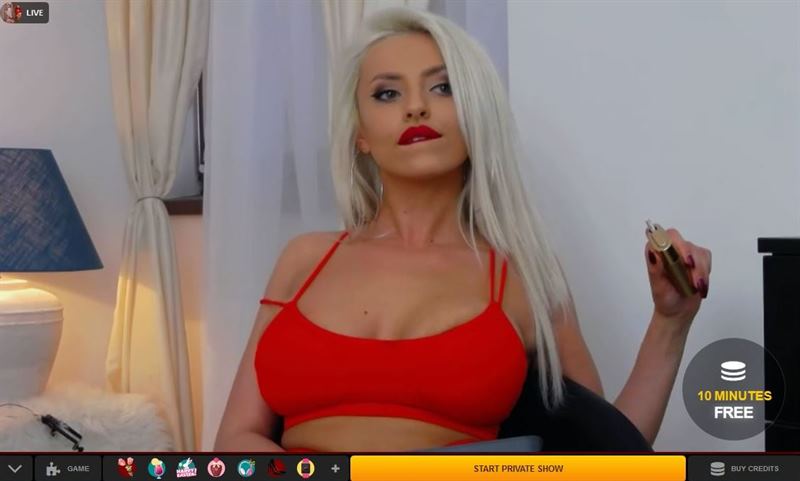 The selection on LiveJasmin is bigger than on most other sites, with around 1,500 models online on average. These rooms are split between the girls and boys categories, with further options for couples and transgender models. The rooms marked with a green dot are all in free chat mode. You can enter and talk to any of the models.
The free chat rooms on LiveJasmin are great for getting to know you can expect. The models are cordial and very responsive. However, the free rooms on LiveJasmin do not contain nudity. It is a premium site, where nudity is only allowed in private shows.
Private shows average $2.20 a minute, which is not inclusive of cam2cam or 2 way audio. Each costs an additional $1.10 a minute on average. While other sites give 2 way audio for free, LiveJasmin is the only one that guarantees it will work.
---
CamSoda.com
CamSoda is our top recommended cam site for mobile based users. The site uses a tag system which you can use to look for certain things such as #anal, #squirt, and #dildo. To get the full picture, we recommend going into the cam rooms of the models you are interested in and looking for a tip menu. If you your request isn't there, just ask in the free chat.
Visit CamSoda.com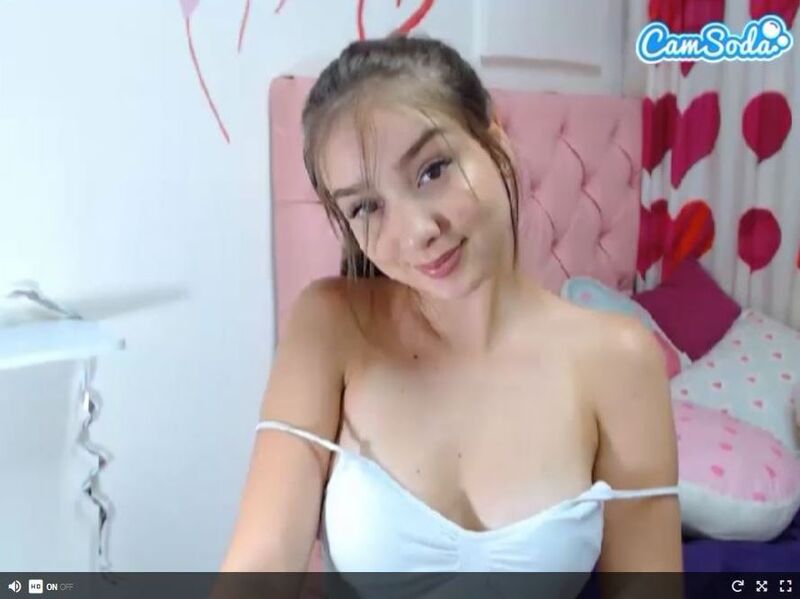 The selection on CamSoda isn't as large, with about 600 models online during peek periods. The rooms are mostly female, with very few couples and men rooms. Depending to the time of day, you might find a decent selection of trannies. You can enter any of the chat rooms that aren't in a paid show type, to get to know the models better.
The free chat rooms on CamSoda are filled with gratuitous nudity. You can usually tip to see the model naked before you start paying her per minute. We recommend talking to the models to see what the chemistry is like.
Paid private shows on CamSoda usually include cam2cam, 2 way audio, and a free recording of the show. You can take advantage of all the features available even while on your phone. The average price is around $1.80 a minute.
---
Flirt4Free.com
Flirt4Free is the cam site with the best paid VIP program. However, trying to determine what the cam girls on the site are willing to perform can be difficult. The site has a wide range of categories which you can search through, but if you try to use the search bar, you will usually be presented with nothing but offline results. Flirt4Free is all about flirting with the cam girls to figure out what they're down with.
Visit Flirt4Free.com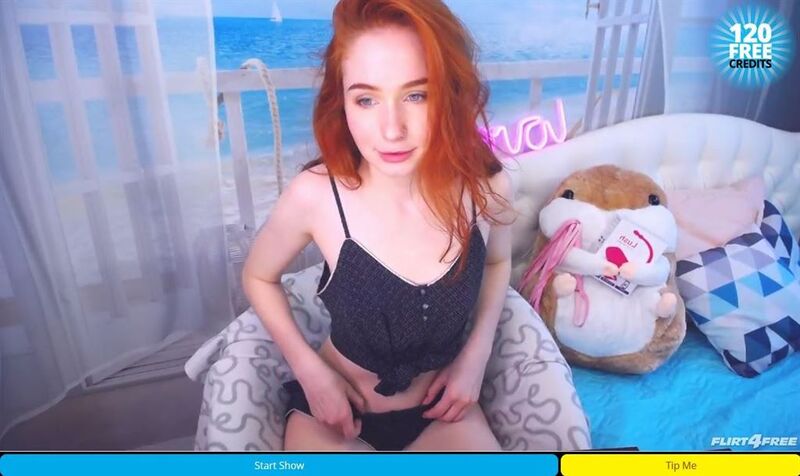 Flirt4Free is split more or less evenly between the female and male categories, with about 400 webcam models in each of them. There is also a small amount of transgenders and couples to choose from. The Open Rooms and Party Chat Rooms are where you can enter the chat rooms and talk to the models for free.
The free chat rooms on Flirt4Free will sometimes include nudity, but usually the girls will be dressed. The girls don't have tip menus, so you will need to ask if you have any requests. Overall, paid shows usually provide better value for money.
Multi-user shows start for as low as $0.50 a minute and include cam2cam for the user who initiated the show. Private shows include cam2cam and 2 way audio starting at $3.00 a minute. The VIP program provides you with discount codes to make rooms and credits packages cheaper.
---
ImLive.com
ImLive starts off cheap and gets even cheaper as you climb up the rewards loyalty tiers. You can use the Filter option to see a wide range of available kinks that models have tagged themselves for, including Bondage, Orgasm Denial, and Jerk Off Instructions. The search bar and advanced search aren't too helpful unless you are looking for a model by name. If your kink isn't in the general list, submit your fantasy.
Visit ImLive.com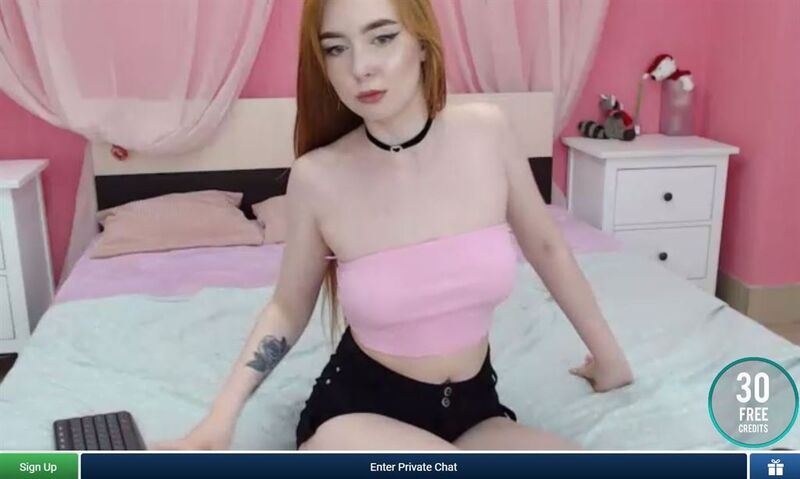 With an average of just above 700 webcam models online, the selection on ImLive is pretty damn good. Most of the chat rooms are female, but there is also a selection of trans, gay, and couples rooms to choose from. The Free Video Chat rooms are all readily available for you to get to know the models better.
The free video chats on ImLive are there for you to talk to the models. You will see people tipping, but the girls won't usually strip. Nudity is technically banned in the free show rooms.
Private chats are where the magic happens. They cost an average of $1.98 a minute, with discounts for users who prepay for longer shows. As climb up the loyalty tiers, the price of credits drops by up to 25%.
---
MyDirtyHobby.com
When it comes to filthy German porn, nobody can beat MyDirtyHobby. While the selection of live cams is small, there is a lot to see. You can enter up to 4 filters at a time. You can filter physical appearances, Sexual Preferences, and sexual acts such as Rimming, Golden Showers, and Playing Doctor. If you are interested in a model, we recommend looking at her uploaded videos, to get a better idea of what to expect.
Visit MyDirtyHobby.com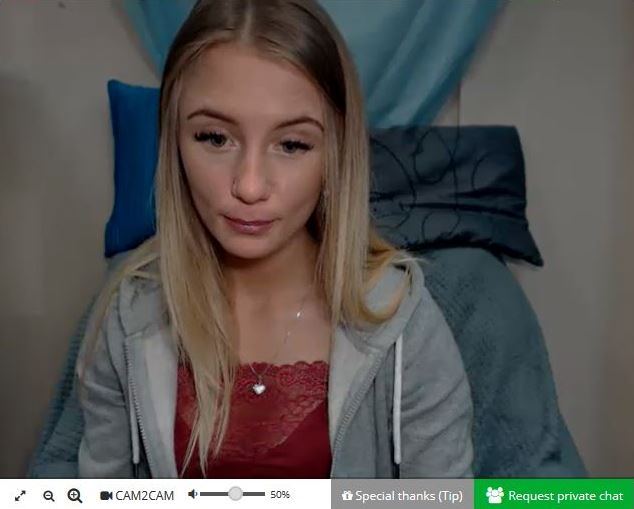 The selection on MyDirtyHObby is much smaller than on other sites. You will usually find no more than 200 cam rooms online. The site does not have any sort of free chat rooms. You will need to start paying the moment you enter a room. Thankfully, you get charged by the second and not by the minute, so you can quickly leave if you don't like what you see.
The normal chat rooms on MyDirtyHobby open up like a Skype session. You see your messages and the models, and you can click to activate your webcam. However, the model could be talking to 30 other guys, and you would have no way of knowing.
Requesting a private chat will guarantee you are alone and will enable you to activate your microphone. The normal chat costs an average of about €2,00 a minute. Switching to a private show usually doubles the cost of the show, raising it to €4,00 a minute.
---
MyFreeCams.com
MyFreeCams was the original free cam site, prior to them, all sites focused only on paid private shows. MyFreeCams works with a tag system and has a powerful search engine to back it up. You can use your search bar to look for a variety of things. Don't feel limited by the selection, as many of the cam girls have larger tip menus that they don't tag completely. Don't be afraid to talk to the models to see if they are willing.
Visit MyFreeCams.com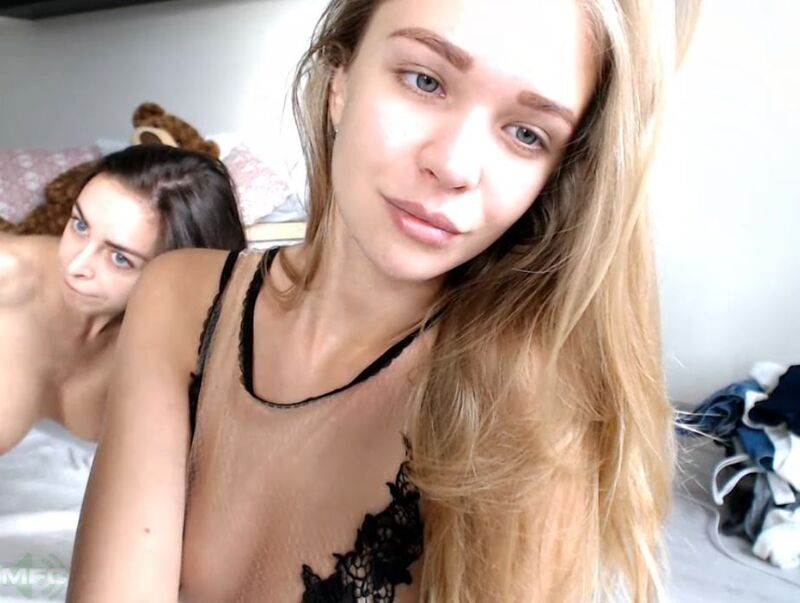 With close to 1,500 cam girls online on average, MyFreeCams has more models online than most sites. The selection is especially big when you take into account that every single chat room on the site is hosted by a woman. There isn't a single male broadcasting on the entire site. All rooms not in a private or group show can be entered by anyone.
The free rooms on MyFreeCams are often inclusive of nudity. Users often tip for goals and for requests. Unlike on the cam sites above, you can cam2cam during the free chat on MyFreeCams by tipping for it.
Private shows on the site are relatively expensive, having a set price of $6.00 a minute. These shows are not inclusive of cam2cam, which you usually have to tip extra for.
---
Chaturbate.com
Chaturbate is currently the largest sex cam site in the world, with a bigger selection than anywhere else. Chaturbate uses a tag system, though arguably to the least success. You will find that many of the cam girls on the site tag themselves randomly. We recommend going into the chat rooms and checking the tip menus to see what the cam girl is willing to do. If you have any special requests don't be afraid to ask.
Visit Chaturbate.com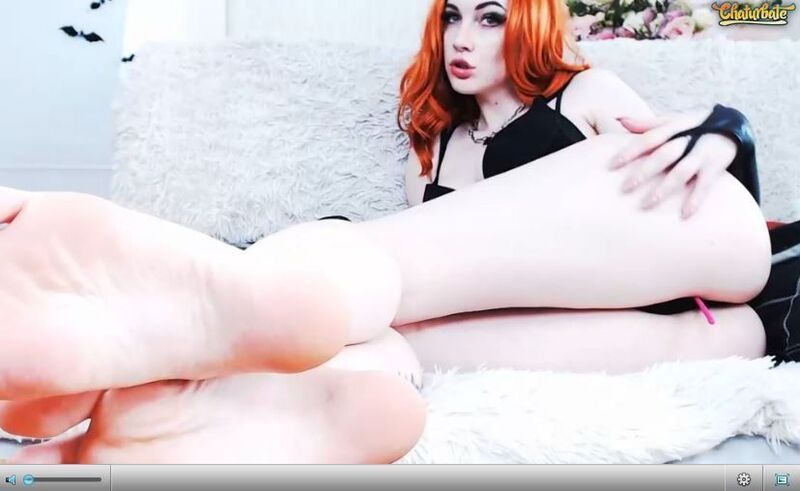 With 4,500 sex chat rooms to choose from during lull hours, Chaturbate has way more variety than anywhere else. The selection of cam girls, cam studs, couples, and transgenders is bigger than on any other site. The site is filled with many free chat rooms, which you can enjoy at your leisure.
You have a huge selection of free cam rooms. Most of the models set goals for the rooms. You can tip to contribute to the goals or just for your specific requests. Like on MyFreeCams, you can c2c in the free chat on Chaturbate.
Since the chat rooms on Chaturbate often have several thousand users in them, private shows are your only chance for real intimacy. However, like on MyFreeCams, cam2cam will usually cost an additional tip.
---
xLoveCam.com
xLoveCam is Europe's solution to cheap sex cams. The most expensive girls on the site are barely more expensive than the cheapest. Sadly, it is currently impossible to search by any sort of categorical system. You can filter out the Fetish Female to see fetish models, but it doesn't specify exactly what they specialize in performing. You need to enter each chat room to talk to the models and see if you're interested.
Visit xLoveCam.com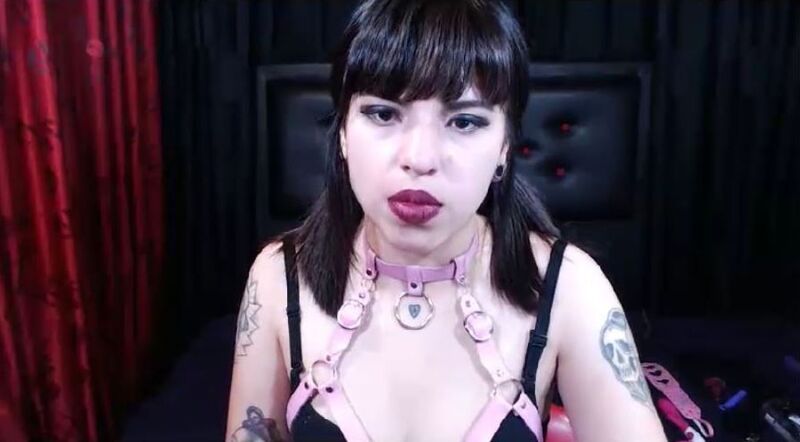 With about 600 models on average, xLoveCam's number aren't the biggest, but they are far from the smallest. The selection of females is especially good, with a few couples and male rooms as well. There is a decent selection of transgenders, but not as on LiveJasmin or ImLive. Unless you change your settings to display you the rooms in private, all the rooms will be free to join.
You will encounter some nudity in the free chat rooms on xLoveCam, but mainly on Mondays, when the site runs the Topless Mondays promotion. Other than that, users tip for requests though there isn't usually a tip menu.
Most users stick with the paid private shows. They cost €1,60 a minute at the lower end and €2.20 a minute at the higher end. These shows are inclusive of cam2cam and 2 way audio.
---
BongaCams.com
BongaCams is currently the most popular sex cam site in Europe, with the site getting more traffic in some countries than Wikipedia. BongaCams recently introduced a tag system and it looks like it's new enough that the models haven't begun to abuse it yet. You can find things ranging from #dancing to #squirting. Entering chat rooms will let you view tip menus and enable you to chat with the models.
Visit BongaCams.com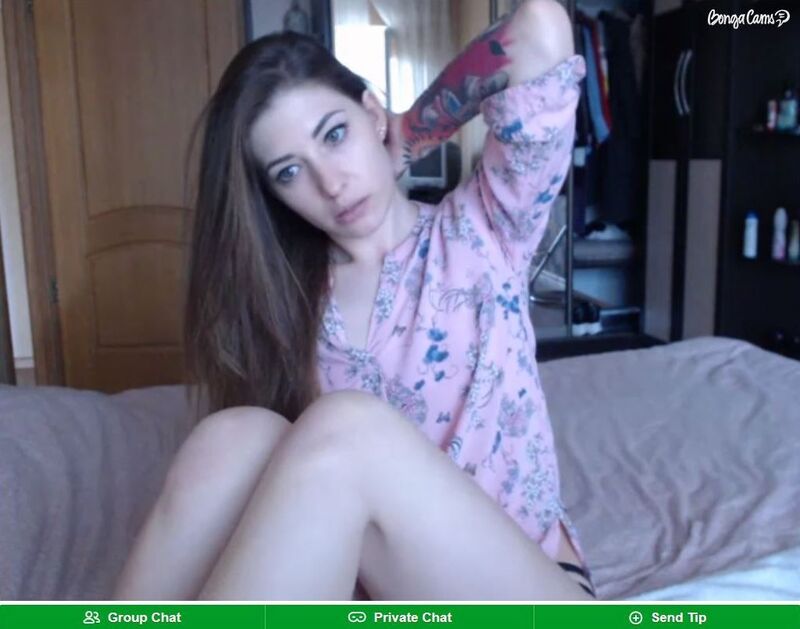 BongaCams usually has about 800 webcam models online in total, with 3/4 of the numbers being female. The rest being equally divided between the couples, transgenders, and male sex cam rooms. Any room not in a ticket show, private show, or group show is free to join, regardless of whether the header says Visit free chat or not.
There are many nude models on Bongacams. Some of the girls set goals for themselves in the topic, but it's less common than on other freemium cam sites. There's actually a button for you to cam2cam directly in the free chat room.
Paid chats have a set price of €3,00 a minute, which is inclusive of cam2cam and 2 way audio. You can activate it by clicking on the aforementioned cam2cam button.
---
Streamate.com
Streamate is a pay as you go cam site. You leave your payment information on file and get charged only for what you spend. The categories menu isn't too helpful on Streamate. We recommend using the search bar to find things the models have tagged themselves for as well as things users have tagged the models for. If you can't find anything, just find a pretty girl and ask her.
Visit Streamate.com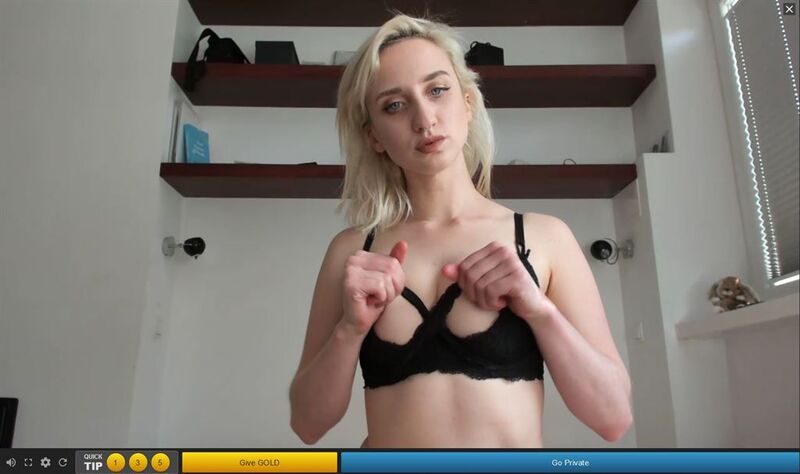 Streamate always claims to have over 1,500 cam models online, but our searches indicate that it is closer to 800. The rest are duplicates and models who are set to Away instead of offline. Regardless, there is a great selection in all the gender categories. All rooms with a green Online or Party Chat banner are free to join and peruse.
The free chat rooms on Streamate don't have set goals, but there is often a golden tip menu which you can check out. If you want something that isn't listed, don't worry as asking is free.
Going private has a widely varying cost, ranging from $0.99 a minute to $12.00 a minute. Cam2cam isn't always included, so we recommend checking with the model first.
---
Conclusion
To determine what a cam girl is willing to do, we recommend checking in the models profile, looking at the tip menu, and if all else fails, just asking her yourself.
You will find that as long as you are polite and ask nicely, you will often get answers you favor.
When it comes to a satisfaction guarantee, our money is with LiveJasmin. The models are contractually obligated to perform what they agreed to. If you receive a show that you were completely unsatisfied with, you can always turn to their support for help.
The support team is helpful in instances where the model says she will do something like anal, but won't sticking anything in her ass during the actual show. The site will usually take your side, but will ignore you if you start to cry wolf.
We highly recommend going to LiveJasmin to get started.
Visit LiveJasmin.com
---