New Cam Girls – How to Maximize Your Profit
Tips For New Webcam Models
Just about anyone over the age of 18 can become a webcam model, but to truly succeed as a webcam model you want to make money, not just appear on a webcam site's pages. Below, you will find a guide explaining what the different types of sites are, how to make money on the different types of sites, and other important things you should consider.
But first, you should set of ground rules for yourself, to determine what you would be willing to do on camera and what you wouldn't.
Article Index:
The Different Types of Cam Sites
How to Make Money on Cam
How Much Do Cam Models Earn?
Maximize Your Earnings
Determining the Best Cam Sites to Make Money
Cam Site Payouts
Standard Equipment for Camgirls
Controlling Privacy as a Camgirl
Picking Your Cam Model Persona
Cam Modeling as a Career
Social Media and Cam Modeling
Cam Modeling With a Mask
Male Cam Modeling
Transsexual Cam Modeling
Picking a Cam Site
---
The Different Types of Cam Sites
For the sake of differentiation, there are three main types of adult cam sites. You can find a break down of their pay outs here.
Freemium Sites
You have sites like Chaturbate and CamSoda where the main focus of the site is to draw enough users into your room so that someone tips. In these rooms hundreds if not thousands of users can be watching you at any given time, unless you are in a private chat. On these sites, most of the models are scantily clad if not already nude.
You need high energy:
Hundreds of users will try to talk to you at the same time making conversation difficult to say the least.
Premium Sites
There are also premium based sites like LiveJasmin. There is usually a free chat room, but the real focus is on privates. In private chats you are alone with one other person while giving them a private show. Private shows are usually more intimate and will often involve the use of cam to cam. You will need to consider how much you like being directed and how, as well as, whether cam to cam is a turn on or turn off for you.
Most premium sites do not permit nudity in the free chat rooms and may even penalize you for it.
Mixed Sites
Not all sites are purely premium or freemium. There are sites like Streamate and Flirt4Free, where nudity is allowed in the free chat rooms, but where most models will still only get promiscuous in a paid show type.
---
How to Make Money on Cam
Just getting on cam isn't enough to make money online. You need to entice your audience to convince them to tip. Most cam models make money on cam by stripping, having cumshows, cam to camming, and selling used underwear.
What you can actually do to make money will vary slightly depending on the type of site you are on.
Freemium Sites
Setting goals
Tip menus
Custom requests
Selling pictures/videos
Ticket shows/Group shows/Private shows
Selling underwear
Contests
Premium Sites
Group shows/Private shows
Tips
Selling pictures/videos
Contests
Mixed Sites
Setting goals
Tip menus
Custom requests
Selling pictures/videos
Ticket shows/Group shows/Private shows
Contests
Your ability to make money online will depend on your ability to create engagement out of your own room. By building a loyal fanbase which craves your attention you will find yourself with a plethora of men who just want to throw money at you.
If you are super lucky:
You will catch yourself a whale, we've seen camgirls who men have bought cars for, as far as we know with no strings attached.
---
How Much Do Cam Models Earn?
How much cam models earn is a very tricky question. The top webcam models on any given cam site can make well over a million dollars a year, but a brand new webcam model is unlikely to make that much, especially when just getting started.
As a new model, it would be more realistic to expect no more than a few hundred dollars a day. If you are both lucky and talented, it wouldn't be impossible to make over a thousand dollars on your first day.
The most popular cam girls on any site can make A LOT of money. By our estimates, the top webcam models on each of the major sites makes over a million dollars a year. A 2014 Observer article estimated that the top cam girls on LiveJasmin were earning around $1 million USD per year, and that number has only grown.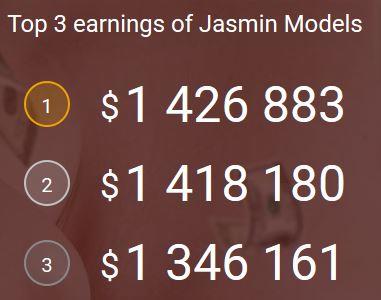 LiveJasmin is not alone in those figures. A 2015 MyFreeCams glitch revealed that the site's top camgirls were earning between $100,000 and $150,000 a month. There too, the numbers have continued to grow.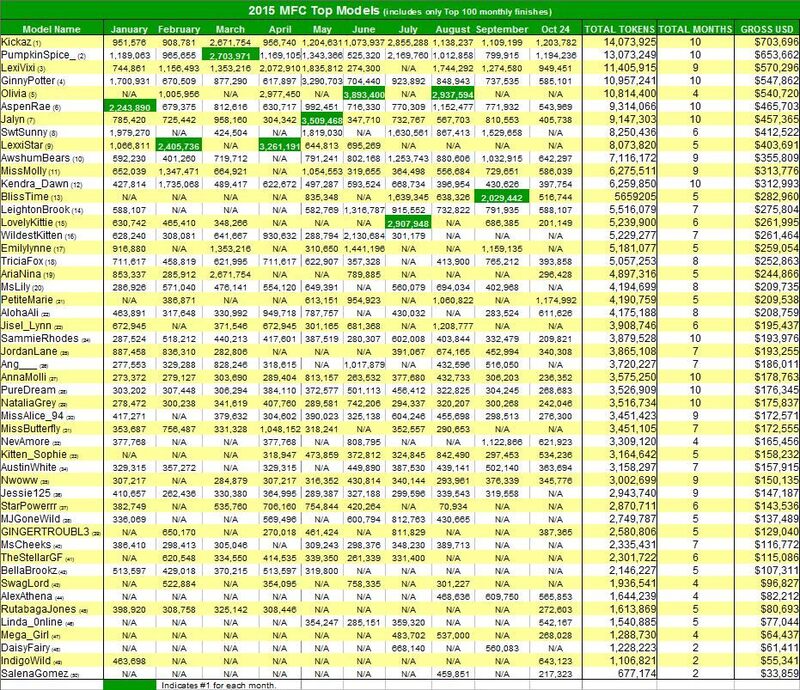 As a new fledgling in the industry, you should manage your expectations, but aim for the top.
---
Maximize Your Camgirl Earnings
The whale customer is your best friend. You need to do everything in your power to hook yourself a sugary daddy that wants nothing more than to shower you in gifts. Seriously, ButteryBubbleButt of Chaturbate has a power user that has BOUGHT HER THREE CARS. Become a cam model and the next car could be yours.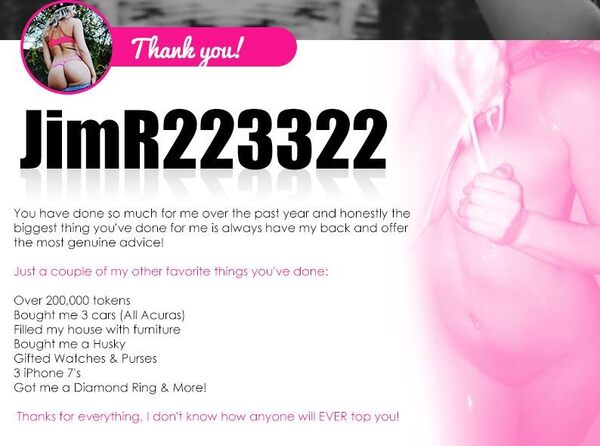 Before you get to the level where men shower you with gifts, you are going to have to learn the tools of the trade. Showmanship and great character go a long way in keeping the audience engaged. The more engaged the audience is, the more they will tip for the show that they feel involved in.
Want to maximize profit?
As a webcam model, your ability to sell fan club memberships should not be underestimated. Fan club members are the most loyal user fanbase which tends to tip most often and most generously.
You should aim to sell sexual videos and snap chat stories to paid members as it is an invaluable extra source of income. This might sound weird, but many men love to buy used panties. If you are up to it, selling your panties after an orgasm could get you a nice little sum of cash.
It is very important that you remember that when you become a webcam model, you are under no contractual exclusivity obligations to the sex cam sites you model on. That means, you can broadcast on more than one site at a time. Broadcasting with a Lovense on three sites at once is a great way of getting tips from multiple sources.
Why is that important?
There are days that you could be the most watched girl on site A, but on page two of site B. Diversifying your audience is how you stay ahead of the game.
You should also consider the userbases of the different cam sites. Some sites are focused more on one specific race or body type than others. We've reviewed everything from the best Asian cams to the best sites for BBW cam girls. If you can't find a relevant article, leave us a comment at the bottom of this page and we will get back to you.
---
Determining the Best Cam Sites to Make Money
The best cam sites to make money online will depend on the type of show you would like to give. If you are an exhibitionist and like being naked in front of people, then freemium cam sites might be the best for you. This is because the moment you slip in an OhMiBod or Lovense, hundreds of potential tippers will be waiting to stimulate your clit with tokens.
On the other hand –
If your goal is to be naked in front of as few people as possible, then the paid private chat sites would probably be better for you. This is because you are stripping in front of a minimal number of people while still getting paid.
If you choose to become a cam model, it is recommended that you sign up on multiple sites. There's no barrier stopping you and it gives you excellent new revenue streams. You can check out each site and see where you like the user base the most.
You can read our top recommendations for sites to cam on here.
---
Cam Site Payouts
Every adult cam site has its own pay out days and procedures. When looking to become a cam model, it is important that you look at the different sites and compare the pay dates to see what suits your needs. Some cam sites pay out twice a month, while others pay out monthly. The camsites also use different payment methods, so if you prefer a check to a wire transfer, you will need to see if the site offers it.
---
Camgirl Standard Equipment
You don't need a lot of equipment to become a cam model. All you will need is a high quality webcam and a good internet connection. That being said, there is a wide variety of tools which can help improve the quality of your show.
Other than sexy clothes, many cam models entertain guests with dildos, buttplugs, and paddles. It is recommended that your purchase a Lovense, as many users love tipping and watching a camgirls reaction to the device. Many camgirls will receive thousands of tokens from men trying to make them squirt while they wear one.
Need proof?
Just look at the image below, a single user tipped 12,000 tokens in one session to a cam model wearing that marvelous pink toy.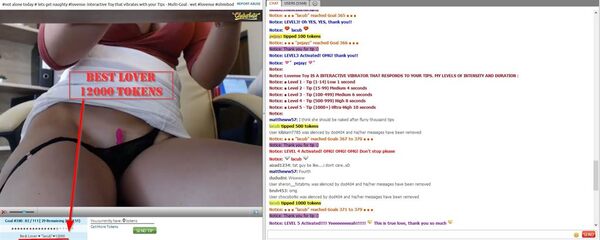 ---
Controlling Privacy as a Camgirl
When you become a cam model, one of the biggest concerns is your privacy. Usually, most cam models won't want people in their state knowing that they are a cam model. That's cam sites have privacy features for your protection. Most sites offer the ability to block out specific countries and states so that they can't view your cam.

To prevent harassment in your room it is recommended, that if the site allows it, that you get yourself a good moderator. Moderators control the tone of the chat and will clean up any harassment towards you or your users. Moderators often get the tip ball rolling and will often get the shows started by getting users fired up.
---
Picking Your Cam Model Persona
When you become a cam model, you need to pick out a persona for yourself. This persona will include your fake name, your username, date of birth, and your personality.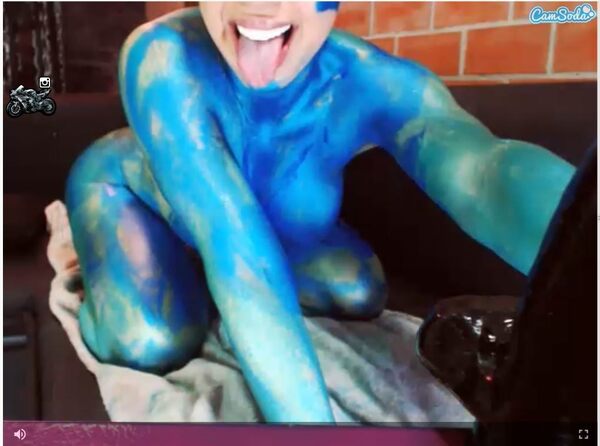 Many cam models state that they prefer working within their real personality, as otherwise it becomes tedious to remember who you are. This will depend on you and how far you would like to separate your daily life from your online cam modeling career.
This might sound super obvious, but when you become a cam model it is SUPER important that you not reveal any real information to the users. Unless you like stalkers that is…
Some users feel that since they are paying you they deserve some sort of special relationship. Don't encourage this behavior, don't give any of your users your real name or address. If you intent on selling your Whatsapp number/contact details for money, do so with a secondary phone.
---
Cam Modeling as a Career
Your career as a cam model will depend entirely on you. With no bosses and no timetables, it is up to you how you would like to operate and expand. You can choose if your goal is to be a small scale part time cam model or if you intend to be a full time model aiming to make bank.
If you are aiming for the top, you could be a cam model for years to come.
If you just want to make ends meet in the short term, cam modeling can be a great short term solution.
You should know that cam modeling can have a surprisingly long career span. Due to fetishes, you can start cam modeling as soon as you turn eighteen and remain desirable all the way into old age. Many users are enticed by mature camgirls, especially if they know what they are doing.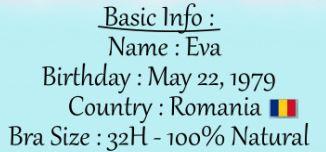 The bottom line:
You can stop when you want to and no one can tell you otherwise.
---
Social Media and Cam Modeling
When you become a cam model it is important to start actively updating your social media. By updating your showtimes on Twitter, you can update your loyal fanbase as to when you will be online and reach new untapped users.
Taking hot snapshots mid show and uploading it to your social media will often bring in people that were just randomly browsing Twitter.
Instagram in particular is a well known avenue for hot women to become famous for no other reason than being hot. By creating an account and uploading sexy pictures that follow the terms and conditions you will be able to advertise yourself to a massive market of horny men out looking through pictures of women in bikinis.

---
Cam Modeling With a Mask
Some cam models are against showing their face. Cam modeling with a mask has become increasingly popular over the last few years. If you get a sexy and sensual mask, you can use it to entice users to tip more.
But be aware:
Most users will probably want to see your face and that you will be requested to show your face often.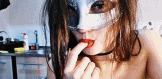 A mask can help increase your privacy and protect your identity. Cam modeling with a mask is a great way of cam modeling when your family doesn't know.
That being said:
Be aware that there are people out there that might recognize you by your body features. When you become a cam model, broadcasting with a mask can help you feel more secure, but you should be aware that not every site is as accepting of camgirls who do not show their face.
---
Male Cam Modeling
The world is an ever changing place, and the levels of social acceptance for all things sexual, or adult oriented are become much wider and deeper. As a result, it is now just as easy for men to make money from home as it is for women.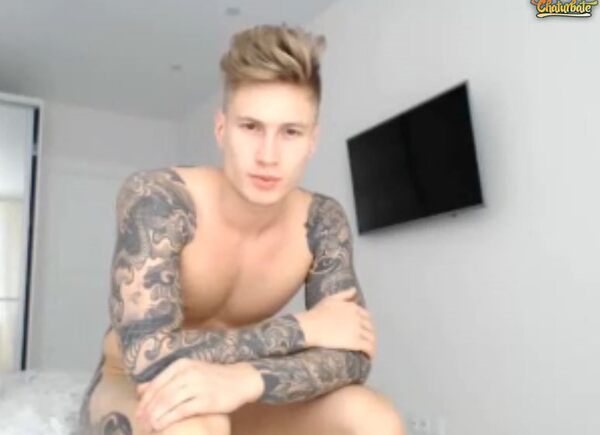 As a man:
Male cam shows often feature solo performances as well as group shows. While male cams started out mostly as gay cams, many male cams are now aimed towards women.
Nevertheless:
Homosexual webcam streams are by far more popular in the male category.
Overall, becoming a male webcam model is a great way to make money from home, but it is not quite as profitable as female cams. We have a separate guide with further recommendations for men here.
---
Transsexual Cam Modeling
Transgenders have always been a huge fetish, but they have become an ever bigger hit these days. As a transsexual cam model you can stand to earn a lot of money.
Think about it:
People always pay extra for their niche fantasy.
You can choose if you want to register as a transsexual cam model on a transgender exclusive site or if you want to register on a site that accepts all genders.
Generally speaking, transgender cam models are usually expected to be kinkier so be aware that you could get some peculiar requests.
Different sex cam sites label transsexual cams differently. Most commonly they are referred to as trans cams, tranny cams, shemale cams, and ladyboy cams.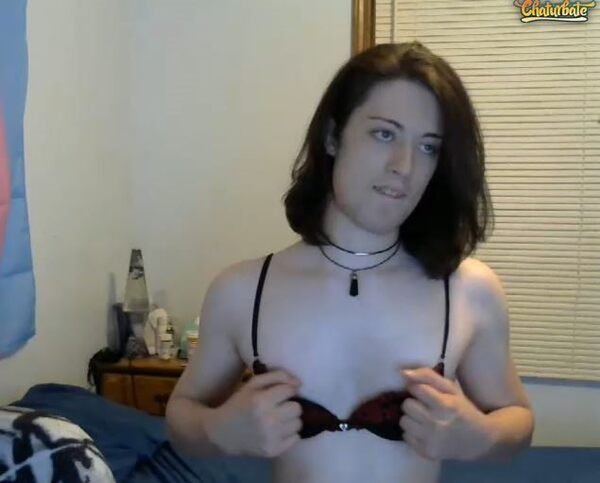 Be aware –
When you become a transgender cam model, some hecklers may appear on the free sites. Don't hesitate to ban them.
---
Picking a Camsite
When picking an adult cam site to broadcast on, there are a few main criteria you should look at. First and foremost, you should look at the payout share and the payout dates. You want to make sure that the camsite you model on pays out a good amount of the tokens value.
Why?
Since you are doing all the hard work, you want to make sure that you are getting the lions share of the earnings.
You need to determine whether you want to work on a freemium type site like Chaturbate or a paid type site like LiveJasmin. Both can earn you significant amounts of money, it really depends on the type of shows you want to run.
How so?
If you want private chats only, a paid site would be better for you, however, if you are into OhMiBod interactive shows, you might find that the free sites with thousands of users could be more profitable.
You should also consider what the competition is like on every site. If you want to become a hugely popular camgirl, consider if you want to be the biggest fish in a small pond or another girl on a hugely popular site. When some sites have an average of 400 girls online and others have 1000+ online, it's easy to see where you will get more exposure.
A great way to earn money is to appeal to peoples fetishes. If you have a fetish that you are into, you might be able to apply it to cam modeling. There are dedicated sites which focus on fetishes such as mature, dominatrix, submission, and more.
---