Review of BongaCams.com at Best Webcam Sites
BongaCams.com Review – Europe's Favorite Free Cam Site
Is BongaCams Good?
BongaCams is a quality adult live chat website that hosts a huge number of sexy webcam girls, from all over the world. They have a ton of cool features, but not everything is perfect. As a free member, you will quickly realize that the operators of BongaCams are very pop up heavy. They will constantly push you to register, then purchase.
BongaCams is a free adult sex chat site with tipping options for requests and goals. They have won multiple awards in the freemium and tip based categories. Tips and requests can get expensive, but all of the girls charge a standard price for private shows. Join us as we take you through the site's features, in this BongaCams review.
Visit BongaCams.com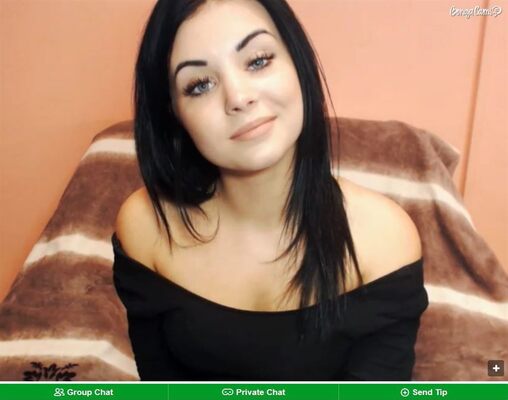 BongaCams is more popular in Europe than the rest of the world, but don't let that fool you. The girls on BongaCams are always active. There are always naked women to behold on the front page of BongaCams. Any user, free or paid, can go to the site and watch.
Overview
BongaCams is a feature rich freemium sex cam site, that was launched in 2012. It took them a few years to pick up momentum, but they are now one of the most visited sites in the world. BongaCams has a huge selection of webcam models, the majority of which are European. It's hard to say where the majority of them come from, but it's easy to notice that most of the cam women are White Girls.
You will find a category list on the left hand side of the home page. When browsing on BongaCams, you can choose to scroll through the general main display, or if you want to filter down by category.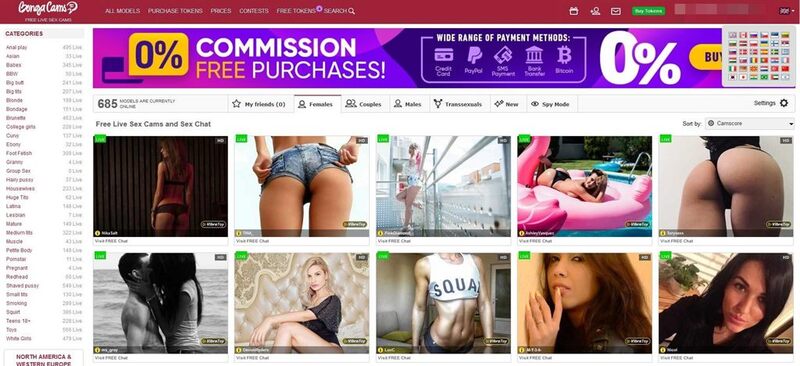 BongaCams is composed mostly of amateur cam girls. You won't notice many studio bed rooms.
In fact,
There are always several cam girls doing outdoor shows.
BongaCams has a huge social aspect to it. You send Love to the cam girls you like, to boost their rankings, and to get more users into their rooms. If you get along with a model, you can add her to your friends list. You might even notice a cam girl sending you a friends request, before you get around to it.
BongaCams has invested heavily into translation services. The site will automatically translate into one of 33 languages. There are 9 listed languages which the cam girls speak. That doesn't mean that they are the only languages spoken, but they are the ones you can search for.
The biggest issue with BongaCams is their aggressive advertising technique. First, you will be bombarded till you register. Then, you will be bombarded till you buy. Finally, the onslaught will end, but you will still get the occasional popup telling you about the same feature you heard about the last 10 times you had logged on.
Strengths and Weaknesses
Strengths
Free adult live chat
Cam 2 Cam optional in free chat
Great video cam quality
No subscriptions or regular monthly costs of any kind
Gorgeous webcam models
Weaknesses
Expensive
Aggressive popups
Most rooms have watermarks
The Webcam Models
The Girls
BongaCams has a ton of sexy amateur webcam models from across Europe. You will find Russian cam girls, Latvian cam girls, Hungarian cam girls, and more. That doesn't mean that there aren't women from other regions of the world, just that there are less of them. Depending on the time of day, there are between 500 and 800 models online.
Over half the girls will fall under the White Girls category.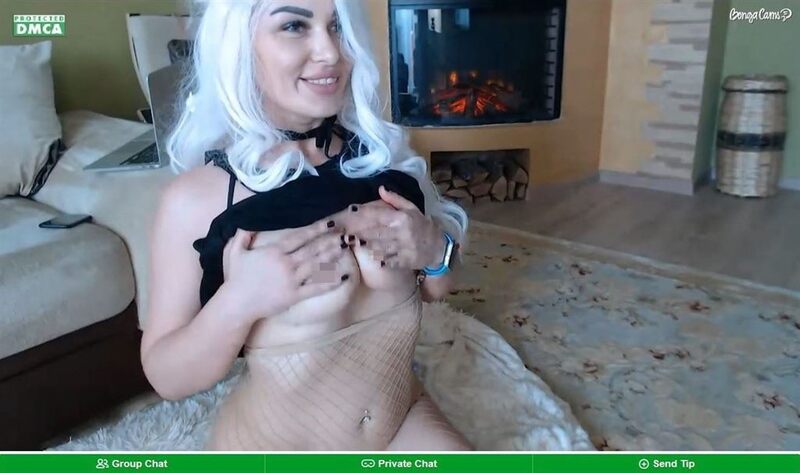 Some of the webcam models are online for the entire day, while others are only online for short periods of time. If you find a favorite that you just have to watch again, add her to your favorite list and you will be notified by email each time she logs on.
The Guys
BongaCams has just under 100 male cam models during peak hours. Surprisingly, they are much more reserved than the woman are, on this site.There is some nudity, but the majority of the male cam models are clothed. They are quite clearly amateurs. In all honesty, most of the men broadcasting on BongaCams are not very attractive. There are other sites with hotter male cam models.
The Couples
There seems to be an average of just over 40 couples on cam on BongaCams. The couples category includes lesbian cam rooms and orgy rooms. You will find that the thumbnails in the couples category can often be misleading. Hovering your mouse over a picture will reveal what is actually happening inside the adult live chat room.
The Transsexuals
BongaCams is honestly a little disappointing on the tranny front. When we last checked, there were under 30 online. It's not the worst selection we've seen, but there are sites with bigger tranny cam selections. Like in the rest of the categories, most of the shemales on BongaCams appear to be amateurs. They aren't glammed up and they don't always have the best lighting.
Model Profiles
Models on BongaCams have a mini profile and a full profile.
Scrolling down in a video chat room will show you the mini profile. You will find information such as the gender, sexual preference, age, height, and weight of the model. By clicking on View full profile, you will be taken to the model's full profile.
In the full profile, there is more complete information about the model, such as what she does on webcam, what her work schedule is, and short reviews about her. If the model has uploaded pictures or videos, you will find them here.
Each model gets to design her own page, so be prepared to face some profiles that look like a jumbled mess.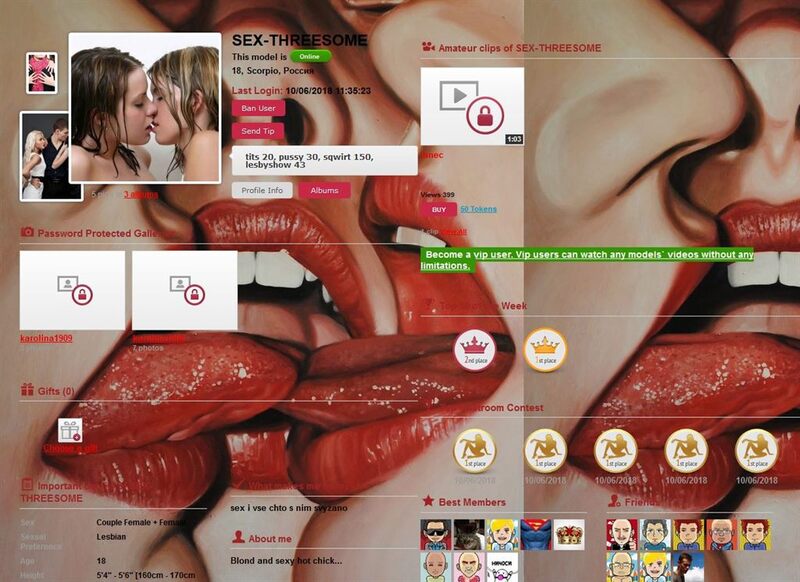 If you can't find the information in the mini profile, it's often better to just ask in the chat. You can find out what each model does on webcam, in both the mini and the full profiles.
Chat Options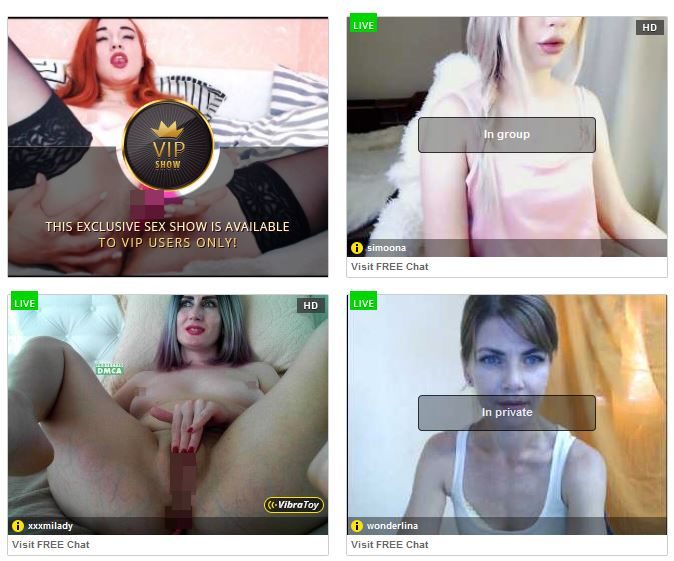 Free Video Chat

The free video chat rooms on BongaCams are filled with nudity and are available for anyone to watch. Registering will decrease the number of pop ups you get in this chat mode. What makes BongaCams unique is the ability to cam2cam, in the free chat. It's only available to premium members, and it's up to the girls if they want to open your webcam. A 1 time purchase of any size makes you a premium member

Generally speaking, if you are tipping in the free chat, most girls will be willing to open your webcam and watch you.

Private Chat

All private chat sessions on BongaCams have a set price of 30 tokens per minute. You get more control over what the model does for you. If you have any special requests, the model is likely to to ask for an additional tip. If the model is getting tipped by a lot of users, it is very likely that the model will ignore your request for a private, unless you out-tip the competition. While you are in a private chat, other users can still spy in on your show.

Full Private Chat

Full Private Chat is the BongaCams version of an exclusive chat. Other users won't be able to join and or spy on your show. It will cost you 45 tokens a minute. Not all models are willing to do full private chat. As far as they are concerned, they can make more money when people spy.

Spy Show

A spy show is a peek offered to users for a fraction of the cost of a private chat feed. It'll cost you 7 tokens per minute. You will only be able to spectate, without the option to communicate with the model or the user she is in private with.

Group Chat

A group chat is when 5 or more users join up for a semi private experience. It costs each user 15 tokens a minute, and what they get is a more intense show, than what is available in the free chat. As with the free chat, you will have the option to turn on your webcam, but be aware that you will be competing for attention with at least four other people.
Anything Else?
BongaCams has a super cool feature that lets you keep watching a sex cam room, while searching for another. If you scroll down while in a chat room, or click to go back to the main page, the video screen you are watching will minimize. You can take your time choosing a new room, while still seeing if something interesting is still happening in the room you were last in.
If the room which was boring suddenly becomes interesting, you can easily click on the small video feed to go back into the room and the large screen.
There's a weekly contest among their adult live chat performers. The models compete for who earns the most tokens per hour. The models are given points based on their performances.
The best ranked models for that week, from 1 through 100, earn a cash prize of up to $1,000.
Video Quality
Overall, BongaCams has great video quality. To work on the site, the models need to have a minimum cam quality of 567p. It's still standard definition, but it's better than letting models work with 240p cameras like they do on some other sites.
The cam quality caps at the full HD 1080p, presenting you with some sublime beauties.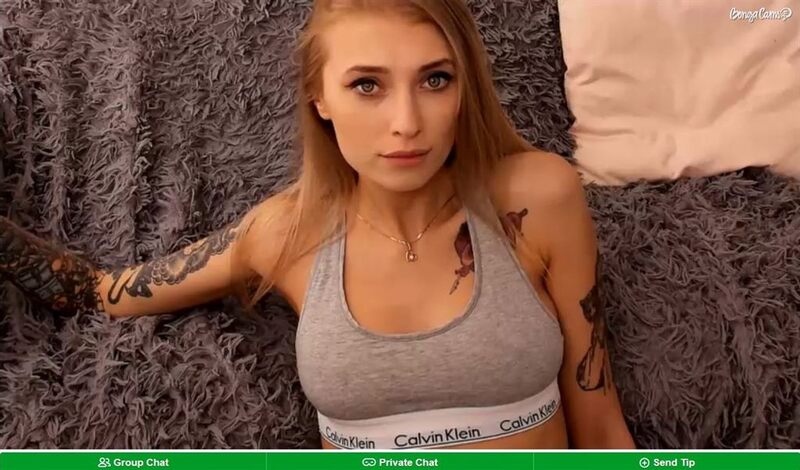 Any live webcam model with a 720p camera or above, has a clearly visible HD tag on her thumbnail.
You can filter out the HD chat rooms by clicking on the search bar at the top of the page.
BongaCams' Mobile Site
BongaCams has a great mobile site. The rooms load quickly and efficiently, and maintain their high video quality.
The adult live chat rooms are accessible in any orientation, with a little scrolling, and everything resizes well. Searching through model selection is quick and easy. If you enter into a room, you swipe right or left on the screen, to switch to a new room.
Overall, BongaCams is one of the better mobile sex cam sites. However, cam2cam is not available on your phone.
Additional Media
As mentioned earlier in this BongaCams review, the photo & video galleries are situated in the full profiles of each model. That being said, most of the models don't upload many pictures, if any.
There aren't extensive galleries for you to browse through, like there are on sites such as LiveJasmin.
Some models upload videos which you can purchase, but most of them don't. If the girl you are interested in uploaded videos, they are found under the title Amateur clips of camgirl.
Additional media doesn't seem to be a huge part of BongaCams. Every user is awarded with the same 5 video clips from the site. The girls in the videos you will receive are nowhere near as hot as the girls live on cam.
Registration on BongaCams
Registering on BongaCams is totally free and helps cut down tremendously on the amount of popups you face. You will also be able to create a favorites list and send your Love to models. All you need is a username and a password. Including your email address afterwards will help protect the security of your account.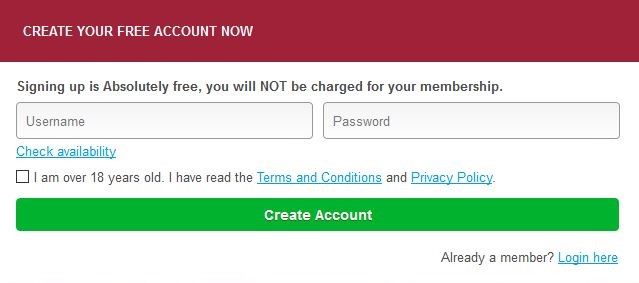 Prices on BongaCams
BongaCams cut the prices of their tokens in half. Tokens used to cost between 11.6 and 17.6 cents each, but under the new scheme tokens are much cheaper, costing between 5.5 and 8.3 cents each. The prices of paid show types have doubled in accordance with the new prices, so private shows haven't actually gotten any cheaper.
A show will still cost you $3.30 a minute for a private, or $4.50 a minute for an exclusive with any model. There are much cheaper sex cam sites to choose from if you want to save money, but overall, BongaCams is far from being the most expensive.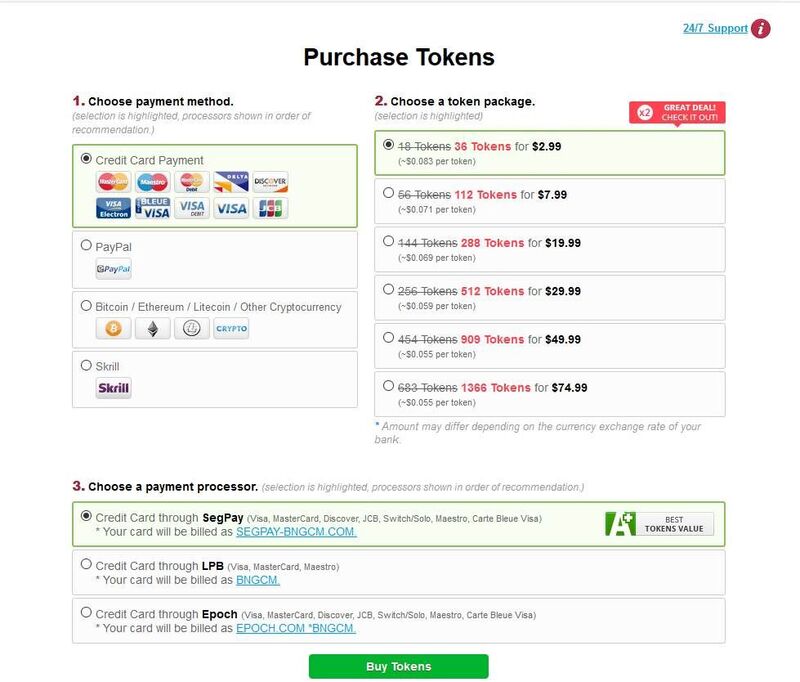 If you are planning to go with the freemium tipping route, it's hard to gauge what everything will cost you. Some girls raised the prices of their tip menus in accordance with the new tokens prices, while others just made various flashes cheaper compared to what they used to be. Some webcam models will charge a lot for one thing, while others will barely charge for anything.
If you find yourself constantly shelling out 200 tokens for a titty flash, you will quickly find that a premium cam site would be much better for you.
Payment Methods
The payment methods available to you on BongaCams will depend on the region you live in. There are some payment options available everywhere, while others are region specific.
MasterCard
Maestro
Delta
Discover
Visa Bleue
Visa
JBC Bank
Direct Bank Transfer
PayPal
Bitcoin and other Cryptocurrencies
iDeal
PaySafeCard
Customer Support
Customer support is handled via a detailed FAQ section, email support, and live chat support sections. Their service is solid, and available 24 hours a day.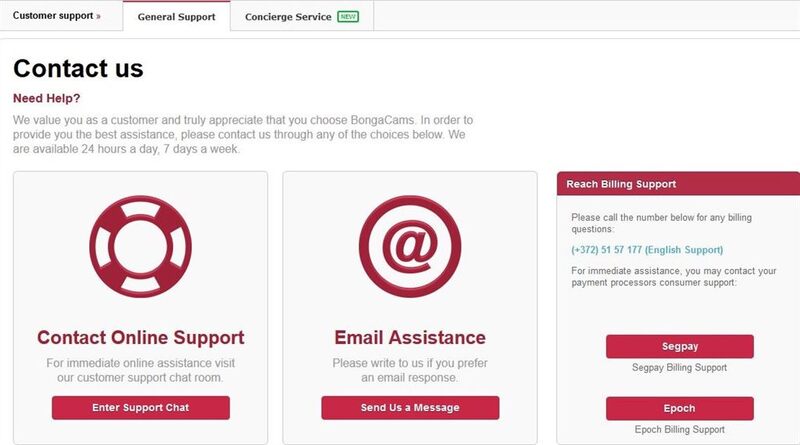 VIP users who have spent €500.00 or more on the site, get even better treatment as part of the BongaCams Concierge Service. Basically, you get to jump the queue and get even more immediate attention whenever you need help.
That isn't to say that the customer support offered to base level users is lacking. We have employed their services several times in the past and found them to be very prompt in their response times. The BongaCams Concierge Service is just an extra, extended to the big spenders.
Billing support is handled via a hotline number, as well as direct links to the accepted billing services, Epoch, and SegPay.
Satisfaction Guarantee
While BongaCams has support staff available, and will grant refunds in certain cases, they make it clear that agreements between you and the webcam performers are not binding. As such, not entertaining you up to your expectations is not a cause for grievance, within their definitions.
BongaCams Membership Tiers
BongaCams membership tiers will change as you spend money on the site. Generally speaking, it doesn't make it cheaper to use the site, rather it just gives you better customer support. The key difference between the ranks is the spending limit, which changes drastically from rank to rank. After you've spent money on the site, you earn the ability to start winning tokens for free.
Any benefit you get at one rank remains, as you go up in rank.
Free

Free account
Can make a friends list

Gold

Upgrades on first purchase
5 free token on your first purchase
Adjust the video screen as you please
Win tokens
You can tip and go to the different show types
You can gift models real and virtual gifts
€1,500 purchase limit

Platinum

Accumulate €500.00 worth of purchases
BongaCams Concierge Service
PM any model
Exclusive offers
Watch VIP shows
You may change your nickname and font in chat
€5,000 purchase limit

Unlimited

Accumulate €1,500 of purchases as a Platinum member
Personal VIP support 24/7
Special pm tone when sending messages to models
€30,000 purchase limit
The Bottom Line
BongaCams.com is not the top cam site out there, but it has many awesome features. Primarily, we were pleased by the huge selection of amateur women broadcasting out of Europe. If you are into Russian cam girls, few websites can compete with the sheer quantity, that BongaCams has.
As a freemium cam site, you can always find a ton of nudity already happening around the site. If you want to have any direction over how the show goes or what happens, you are going to have to tip for it.
The biggest draw that BongaCams has, is the ability to cam2cam in the free chat. It's a feature which only BongaCams can claim.
What's amazing about it, is that you can tip for a Vibra toy show, while having her watch you. You don't need to pay that extra 30 tokens a minute for her to turn on your webcam.
Some girls will only watch you in a private show, but actually going into a private show isn't really necessary.
BongaCams can be totally expensive, or totally free. If you are careful with your wallet and tip wisely, it can be a fantastic site for your needs.
Visit BongaCams.com
---