Review of Chaturbate.com at Best Webcam Sites
Chaturbate Review – One of the Best Free Cam Sites on the Web
Is Chaturbate Good?
Calling Chaturbate "good" would be doing it a disservice. Very few cam sites are better than it for watching nude webcam girls for free. In terms of both video and model quality, its naked live cam shows surpass that of most other free sex chat site in the business. It also has a massive collection of cam shows of different varieties that cater to most.
While everything is free, buying tokens gives you the power to control what happens in the shows you watch.
Visit Chaturbate.com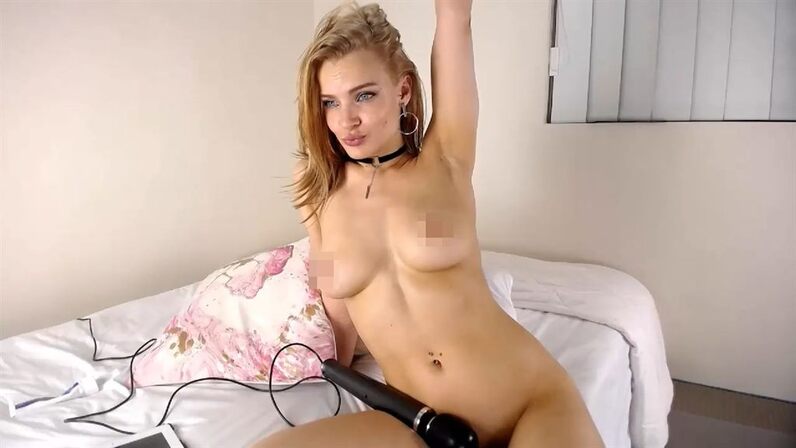 Chaturbate suffers from some of the problems plaguing most other free adult cam sites, such as an underwhelming search feature, but it handles the aspects most important to such sites better than the a lot of the competition.
This Chaturbate review might instead read like an argument for what was claimed above, but it is actually a testament to how much Chaturbate manages to do right.
As you will soon learn, though, nothing is without its flaws. Read on for what we found to be great or less-than about Chaturbate, and for a guide that will help you better navigate this free cam site.
Overview
Since its inception in 2011, Chaturbate has remained adamant in staying a free sex chat site while still providing its members with a fantastic user experience. Right as you enter the site, you will see a grid of nude webcam girls, transgenders, and men filling the front page, and nearly all of them astonishingly beautiful. This will probably distract you entirely from the negligible amount of ads (one on the right side of the page and one at the bottom), and will give you a good idea of what's going on in the cam rooms.
All is not perfect, though, as Chaturbate does not have the usual feature that lets you preview a cam show by hovering your cursor over it. Instead, Chaturbate just automatically refreshes the page every 30 seconds to keep things up to date. It is less than ideal, for sure, but considering how fast the cam site loads its naked live cam shows, this never proved to be much of an issue.
The search function, though, did. Just like many other free sex chat sites, Chaturbate uses the tag system, which saves them a lot of work categorizing everything themselves by letting the models do it for them. All cam models on the site can tag themselves with the categories relevant to their show to become more visible to members looking for a specific kink. Unfortunately, just like in other cam sites that uses this function, it isn't regulated, and so doesn't really work. Many models end up tagging themselves with categories irrelevant to their show just to increase their view count.
This problem is somewhat remedied by Chaturbate's main tags and "Advanced Options" filter at the top of the site's front page and the main categories at the bottom.

Overall, we found out that sifting through the sex chats looking for anything specific was more of a delight than an annoyance. Chaturbate's vast amount of great cam shows makes sure that even if you have to spend a bit of time searching for your kink, it won't take more than a minute, and the ones you'll find who answer your needs will more than likely also be up to your standards.
Strengths & Weaknesses
Strengths
Many cam shows are in HD
Good variety of cam shows and models
A lot of the models are drop-dead gorgeous
Ads are unobtrusive and there are no pop-ups
Weaknesses
No easy way to set up cam2cam
No video preview of chat rooms
The Webcam Models
The Girls
The amount of gorgeous nude webcam girls on Chaturbate is nothing less than mind-boggling, but it wouldn't have been such a great cam site if it stopped there. The girls are congenial and responsive, and often times seem eager to get off on your command.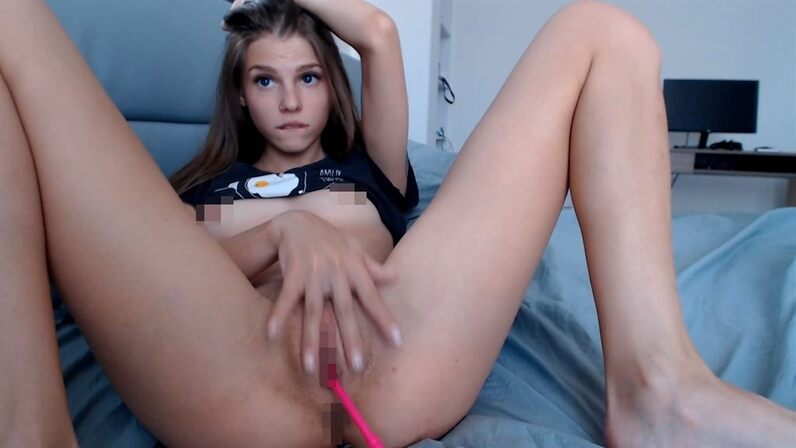 Once you switch to the "Female" section, you'll notice that the tags change accordingly, which will help you filter your search even further. Some cam shows irrelevant to your search will pop up every now and again, but won't clutter the page too much for you to sift through it with ease.
While many of the girls on Chaturbate are Eastern European, most speak English and can communicate with their Western viewers very well. If you're interested in girls from a specific region you can easily search for them using the "Advanced Options" at the top of the front page.
The Guys
As much as Chaturbate is an amazing cam site for those looking to watch nude webcam girls perform, it is also a good sex chat site for those interested in some manly action. There are plenty of gay models on Chaturbate, and they range from the twink to the bear. A lot of them are either fit or ripped, and all of them love the attention.
However, know that most of the men on this site are not actual cam models, rather just men who like to be watched. If you're looking for a bigger collection of professional or experienced hunks, try our list of the best gay webcam sites.
The Couples
The couples section on Chaturbate is huge, and competes in quality with the best cam sites out there, even the premium ones. For a free cam site, that is an achievement all by itself, but Chaturbate goes a step further and provides you also with a great variety of couples, threesomes and foursomes.
Straight, lesbian, gay and even tranny couples are all easily found on the cam site, and you'll be remiss not to check them out.
The Transgenders
While fewer than the rest of the models on Chaturbate, the free cam site's tranny shows don't fall off in quality or variety from the rest and will still satisfy most. Most of the models in this section are pre-op and feminine, and some of them perform with a partner (usually male). Whether you're into Asian ladyboys or European transgenders, you'll probably find what you're looking for here.
Model Profiles
Each and every model on Chaturbate has a short description of her cam show under the preview picture of their show. If you want to know more about them, just enter their sex chat and scroll down. A model's chat room on Chaturbate also serves as her profile page and even her personal "menu" and store.
A lot of models will list here their bios, prices and any bonuses you will get for any amount of tokens spent in tips, so you're advised to check out a model's profile if you intend to spend money on her.
Chat Options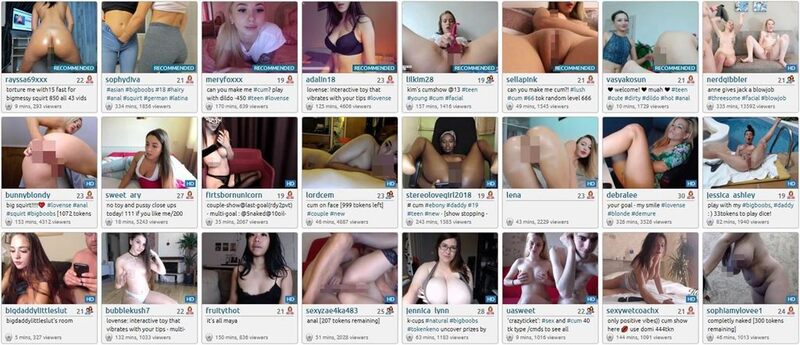 Open Video Chat

Chaturbate's specialty, and one of the best places in the internet to watch naked live cam girls. A lot of adult models here hold nothing back, happily doing anything to please their tippers. When writing this Chaturbate review, we had a lot of fun flirting with the nude webcam girls in the open chat. Overall they proved to be lovely and very attentive, even if you have yet to spend any tokens in their cam show.
But you're not going to get far with them unless you tip or take them to a private chat. If you dive deeper into the site, you'll find out that many cam girls on Chaturbate even refrain from showing any skin until you take them into a private session, so know that you're always going to get more if you're willing to shell out.
Do note: some models prevent you from writing in their chat unless you have some tokens in your account, so make sure you have some if you wish to communicate with the babe.
Private Chat

As in almost every other cam site, the private chat in Chaturbate is functional and excitingly intimate, but it does differ from most in a major way: it lacks any direct way of initiating cam2cam. There is a way to circumvent that, though: You can open your own chat room on the cam site and invite the model to it to enjoy a cam2cam experience. It's a bit cumbersome, but it works, and has naturally implemented two-way audio.
Other than that, it works beautifully. There's no stream stutter or communication issues and you get the model's undivided attention, no longer having to shower her with tips while competing with others who do the same. Ultimately, we found that private chats are better for anyone who wants a personalized experience or likes to dominate their sexy cam girl.
No waiting, no nothing; You get what want, when you want it, however you want it. Take this into consideration if you're looking for an experience worth remembering.
Group Shows

Chaturbate has group shows tagged as "#crazyticket" shows, although there is no dedicated category for them. They have a simple concept: you can purchase a "ticket" (usually for around 50 tokens, which is valued at around 5.00 US dollars) for a show, such as a blowjob and facial show or a squirt show. If enough tickets are sold, any member who holds one gains access to the show and can view it until its set goal is reached. If not enough tickets are sold, the show is canceled and you are refunded.
It is used mainly by couples and groups and doesn't have a set time. The show usually goes on as long as the models continue to get tips.
Spy Shows

Some models on Chaturbate allow members to spy on their private show for a small amount of tokens (usually around 12-18 tokens, which is valued at around 1.20 – 1.80 US dollars).
This is a great option for anyone who wants to see some heavier action for cheap without any interest in communicating with the cam girl, as well as for all you voyeurs out there.
Exhibitionist Shows

Not everyone streaming on Chaturbate is there for the tips. As you may very well know, getting off while others watch you is amazingly exhilarating, and some are on Chaturbate just for that. You will find mostly men in the "Exhibitionist Cams" section, but also the occasional horny girl here and there.
It's a very laid back and pressure-free experience, and it can be very rewarding knowing just how much the babe wants to be watched and then letting her know that she has your undivided attention. These shows can be found at the bottom of the site under "Free Cams by Status."
Anything Else?
As much as Chaturbate tends to focus more on the free aspects of the site rather than on its paid features, it still doesn't mean that they neglect them in any way. Chaturbate allows you to record your private session and save them for the future. While this feature is automatic and free, it is only allowed by some of the cam models using the Chaturbate platform.
Aside from that, there are also blog posts available at the bottom of the front page. More often than not, these are spotlights of the site's more successful models, and are a good way to get yourself familiar with Chaturbate's more experienced and popular cam babes.
The site itself, conveniently enough, is translated to 15 different languages, so if English is not your first language you can check the other options at the bottom.

Video Quality
Right as you enter the site, no matter which category you choose, you'll notice that most naked live cam shows are marked with a small HD icon. While this can also indicate that the show is in HQ (576p resolution) and not full 720p HD or glorious 1080p, it does make you realize: the video quality on Chaturbate is fantastic.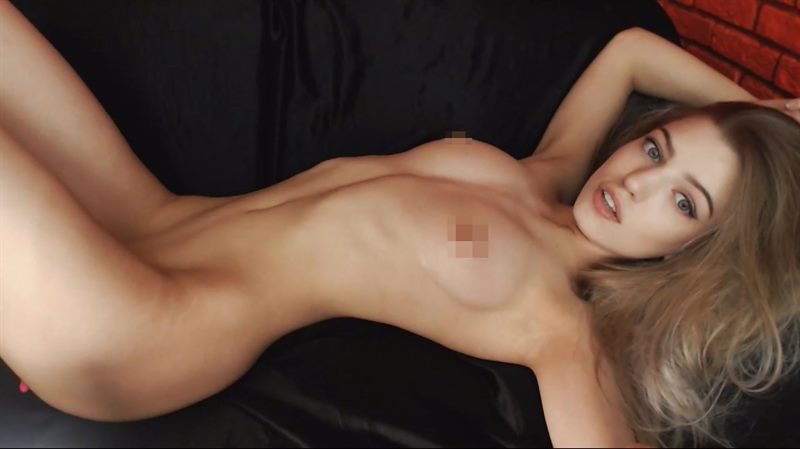 Some naked live cam shows on Chaturbate even stream in 4k, although they're rare and have no dedicated tag.
As for sound quality, it can vary from room to room, but is usually good enough to discern how much the cam girl is close to cumming by her moans alone.
Chaturbate's
Mobile Site

Chaturbate works as well on mobile devices as it does on the computer, and that's saying something. If you find yourself craving some mobile adult entertainment, this is one of the best options out there, with a slick interface and fast loading cam shows that rarely stutter.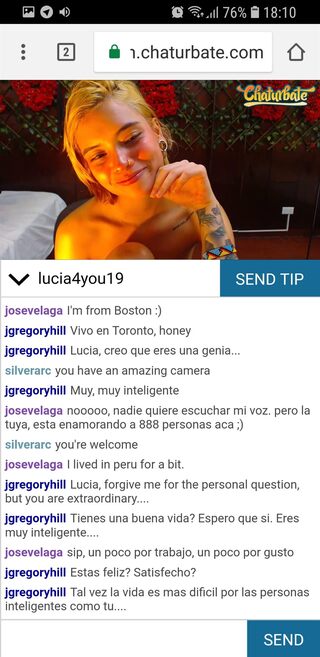 You can tilt your mobile device sideways for a landscape view of the room, just as you would on a computer, and you can easily resize the screen and reposition it to your liking. If you try to chat, the keyboard also opens up in a way that doesn't obscure the screen, allowing you to keep watching while chatting.
Additional Media
As in most free cam sites in the industry, models on Chaturbate offer hand-picked pictures and videos of themselves, either of an especially heated cam show or of some after hours action. These photos and video clips are offered on the model's profile, meaning just below her chat room.
Registration on Chaturbate
Signing up for Chaturbate is free and pretty simple. We recommend you to do so immediately if you have any intention of ever participating in the chat rooms. Fill in your username, password, email address, birthday and gender. Then, verify your email address with the email Chaturbate sent you and you're done.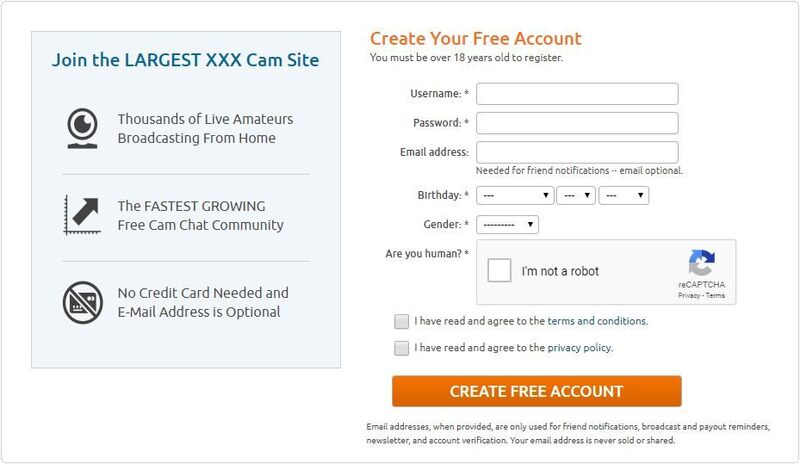 Chaturbate also makes sure to mention that you email address will only be used for friend notifications, broadcast and payout reminders, newsletter, and account verification," and will "never be sold or shared," which is appreciated.
Prices on Chaturbate
The token-to-dollar value ratio on Chaturbate is a simple 10:1 ratio (10 tokens are worth approximately 1 dollar), and the cam site offers several ways in which you can get bonus tokens for free. Here is a breakdown of the different packages offered by the site:

As you can see, each package has a handy tip that tells you how many bonus tokens you're getting for free. The bigger the deal, the better it is, so if you're set on spending some money on Chaturbate, get as big a package as you can afford. You will unlock bigger packages after your first purchase, so you'll be able to save even more of your hard-earned money.
Payment Methods

Payments on Chaturbate can be made via any of the following methods:
Visa
Mastercard
Mastercard Maestro
Discover
Diners Club
American Express
Wire Transfer (instructions included in the payment page)
Cryptocurrency (many, many options)
All Token bundles are once-off payments and their price, for your convenience, will also be shown in your country's currency once you're in the billing page.
Customer Support
Customer support is one of Chaturbate's shortfalls. Unfortunately, no online support is available, even for premium members, and the only way to contact them is through email. This is in the form of a template email which allows you to enter your message and even upload attachments, such as screen shots of your problem, should they be required.
The FAQ section though is set up in the form of short informative blog articles, separated into numerous topics and sub-topics. Each post is titled and has a voting field which allows customers to give feedback on the post and allows the moderators behind the adult chat cam site to make changes as required. You can find the "Support" link at the bottom-most of the homepage.
Customer Loyalty Program
Chaturbate doesn't offer much in the way of a loyalty program, but does award those who contribute to the site. You can refer a friend to earn up to 10 tokens for every registered user and 500 tokens for users who end up broadcasting on Chaturbate (Broadcasters must earn $20.00 before they qualify).
Secondly, there are two ways in which you can earn 200 tokens for free:
Completing a Spending Limit Increase Form – This form helps Chaturbate prevent fraud, so they gift users who take the time to fill it out, a one-time 200 token package. This will, of course, also raise the amount you can spend on the site.

Becoming a Supporting Member – Upgrading to a premium account will also grant you 200 tokens for free.
Premium Membership
Aside for granting you a one-time package of 200 free credits, becoming a premium member on Chaturbate gives you several benefits that will increase your enjoyment of the cam site and your visibility in the chat rooms. Here is a comparison between the benefits given to a basic member and a premium member: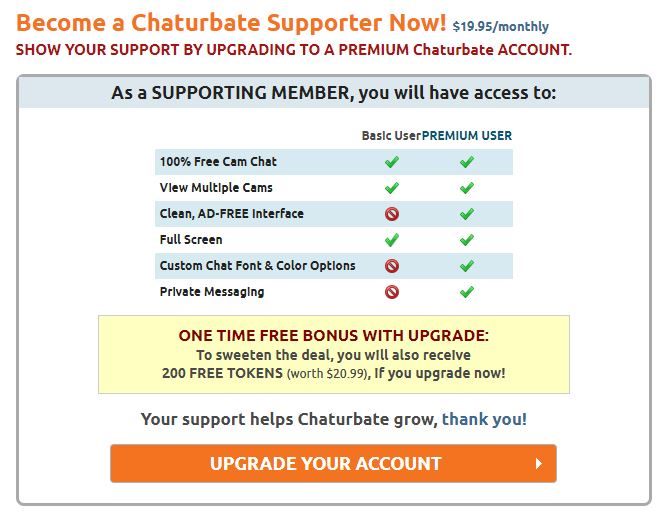 While the site has so little ads that removing them entirely won't matter much, unlocking private messaging enables you to send PMs to other members you find funny, interesting or like-minded. Changing the size and color of your font can also differentiate you from the rest and help the cam girl notice you.
You can cancel the recurring $19.95 monthly at any time by visiting Chaturbate's membership cancellation page.
The Bottom Line
This Chaturbate review was a great opportunity to find out why the sex chat site is the most viewed porn site on the web. While Chaturbate has its fair share of competition, it manages to stand above most others in terms of quality, quantity and variety, and it does it all 100% for free.
So sure, setting up cam2cam can be a bit cumbersome and searching through the free cam site's massive amount of cam shows can be somewhat daunting, none of these issues proved to be actual setbacks.
Overall, using Chaturbate is as straightforward and enjoyable an experience, as one can hope to find.
Visit Chaturbate.com
---