Review of LivePrivates.com at Best Webcam Sites
LivePrivates Review – Watch Sexy Private Cam Shows
Is LivePrivates Good?
When it comes to adult webcam chat, there are a number of sites who provide such a service, and then there is LivePrivates.com. This is a sex chat site that hosts among the most gorgeous amateur cam babes on the net. With such easy to use site navigation and superior video quality, it is easy to spend both time and money on this adult webcam site.
Visit LivePrivates.com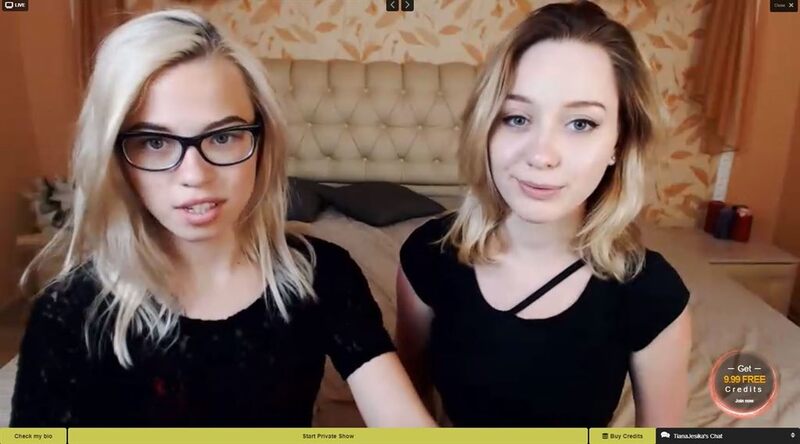 In this LivePrivates review, we inspect the models, their shows, and their prices. Read on if you're looking for a quality webcam chat site.
Overview
LivePrivates competes for the spot of best webcam site for private live shows, and blows most of the competition out of the water in regards to stream and video quality. Its prices are fair and it offers great credit packages that make things even cheaper.
Surprisingly, despite the many private live shows featured on this site which streams in full HD, the site itself isn't as expensive as you would assume. "Sale" cam shows are offered to those looking for a cheap alternative, and there are dozens of them at any given time.
The interface itself is very slick and intuitive, making LivePrivates a very convenient experience. Which is good, as its selection of private live shows featuring some of the sexiest girls you'll ever lay your eyes on is, in a word, massive.
Strengths & Weaknesses
Strengths
Thousands of gorgeous cam babes and amateur webcam models.
Unlimited 100% free chat in the public chat rooms, even for free members.
Free 9.99 credits upon credit validation.
Sale Chat Rooms – cheap private cam shows at only 0.98 credits per minute.
High quality HD cam feeds, select models stream in 1080p.
Cam2cam available on the phone.
Most credit bundles include bonus credits.
Customer Care – Live Chat Assistance 24/7.
Supports a large number of languages.
Weaknesses
Video previews of the cam rooms take a while to load.
Cam2cam costs extra.
There is no video archive of amateur porn or past shows for members to watch.
The pricing menus remain hidden until you load your account with credits.
The Webcam Models
The Girls
There are thousands of gorgeous cam babes and amateur webcam models streaming on LivePrivates, with upwards of 2800 online at any given time. From white European cuties through busty black chicks and spicy Latino babes to petite Asian beauties, LivePrivates has a selection to please anyone.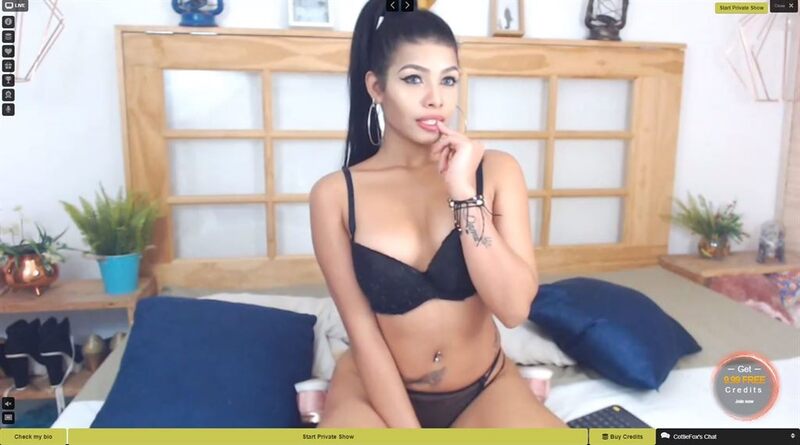 They, along with the boys and trannies, are ranked and awarded based on their performance and popularity, which helps amazingly when sifting through LivePrivates' frankly massive collection of webcam models. To make it even easier, LivePrivates also lets you save the best performing models in your favorites list, for quick and easy access.
You can switch your preference or look for a specific type of show on the left of the LivePrivates front page, or find specific webcam models using Advanced Search filters at the top right. Models who are online are generally shown first and are indicated with a green square next to their name. It turns yellow once they're in a private chat, and grey when they go offline.
The Guys
Hunks, twinks, bears, studs… you name it, LivePrivates has it. While most other webcam sites specialize in either male, female or transgender talents, LivePrivates has them all. The selection is good and the quantity even better, so if this is something you prefer or just like to have a taste of every now and then, LivePrivates is a great option. That being said, there are better gay cam sites to choose from.
The Couples
Live Privates has little in the way of lesbian and straight couples, and none in the way of gay couples. On the plus side, most of the couples on the site are experienced and seriously hot.
There is also a "Group" category, but it's usually pretty barren, with only around 5 cam shows going on at a time. Some of them are straight and some bisexual, so there's at least some variety.
The Transgenders
The collection of tranny models on LivePrivates rivals the cam show site's collection of male models. All of LivePrivates' tranny cam models are either pre or post operation shemales and most of them look very womanlike, so if that caters to your specific taste then you're very much in luck.
Model Profiles
The cam girls who model on this adult webcam chat site all have compact and detailed Model Bio's. These profiles all give users and members a little insight into who the gorgeous cam babe is, and what she's all about.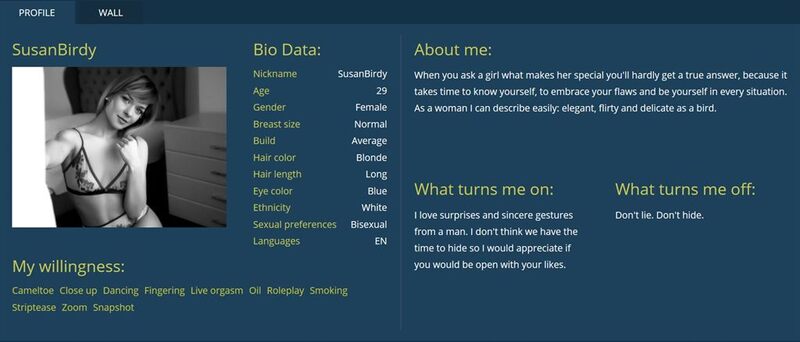 LivePrivates have kept it simple, offering a short and concise info window for the model to complete. Of course knowing what the cam babe is willing to do in private cam shows is important, and even if you have an idea, fetish or fantasy that you don't see listed, you can always just simply ask. After all, it is your credits being spent.
Model Profile – Concise, well laid out and east to read.
Interests – models can list what turns them on and off, as well as something unique or personal about themselves.
Bio Data – including: Age, Gender, Breast size, Build, Hair color & length and eye color.
Nickname – some models have specific pet names that they prefer to be called in private.
Ethnicity – for members who have unique desires or fantasies to role play.
Sexual Preference – it's important to know about the model's preference to understand if it suites your wants and needs.
My Willingness – as already mentioned, it is important for you, the paying client, to understand what the amateur cam babe is prepared to do in the paid private shows. Should you have a particular wish or want that you don't see on the list, we recommend asking the model, before committing to a paid private cam show.
Language – always important in live sex chat. Some of the talented webcam babes speak more languages than just English, or no English what so ever, so always check to see if you and the lovely lady are compatible.
Aside from the detailed model information, most of the cam babes also have galleries of beautiful still photos that are exquisite to look at. Many of these prize pictures could very well feature in model photo shoots, as they all look so professional. There is also means of showing member appreciation, with the ability to purchase and spoil the deserving cam babes with virtual gifts.
At the same time, why not really make the model's day and promote her ranking by voting. Models who get the most votes quickly rise to being the cream of the crop and make their way to the site's Awards category.
On LivePrivates the cam models also have walls for members to leave comments or messages. Some of the more current cam stars even respond and share their own thoughts, about the creative ones. It all helps in making it feel like a community, which most members appreciate.
Chat Options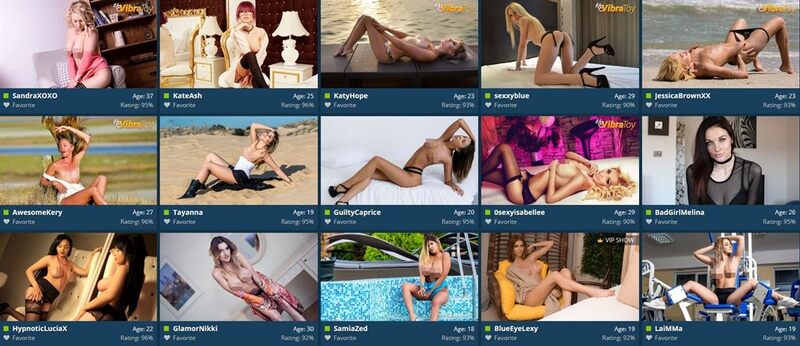 Guest users can enter any public chat rooms for free, as can registered members. 100% free adult webcam chat in superior video & audio quality, with the hottest amateur sexy cam babes available.
LivePrivates, as its name suggests, specializes in private live shows; where you and your chosen model have private one-on-one time, and the real show begins. The rates of these shows are charged on a per minute basis, and differ from cam girl to cam girl.
A welcome addition to the private chat is the cam2cam feature. Members who have their own webcam can engage their camera and open up a live video feed between themselves and the webcam model. You see the gorgeous babe, and she can see you. This is a must feature on popular adult webcam chat sites, which costs an average of 1 credit a minute.
LivePrivates also lets viewers take a sneak peak into private live shows for one credit, as long as the cam girl is not in a private show with any other member.
Just like the Candy Shows on ImLive, these are (very) cheap group shows you can "buy a seat" in to enjoy a sort of "act" by the webcam model, along with any other viewer who purchased a a ticket. Seats usually go for around 2 credits for a seven minute show, and after a show starts you have the option of spending more credits if you wish to keep viewing the show.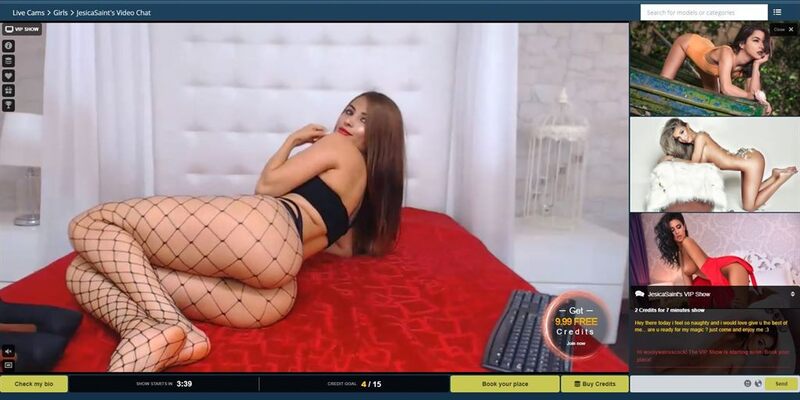 As in other group cam shows, every VIP show has a credit goal the model needs to reach, otherwise it is canceled and the viewers are refunded the full amount.
Anything Else?
Some cam shows on LivePrivates are marked with a "VibraToy" logo, indicating that the webcam model is using a remote-controlled vibrator you can activate with a tip. You can search for this specifically if you're interested in controlling your experience, along with the cam babe.
LivePrivates also offers the option for users to enjoy this site in a number of languages, 19 to be exact. Although models will list themselves and advertise themselves in the language of their choice, it's always convenient to be able to view a site and all its fine print in your native tongue. To adjust the display language, scroll to the bottom of any page and simply select the language of your preference.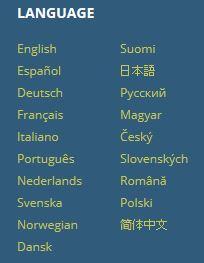 Video Quality
One of LivePrivates' best features, the video quality of live webcam shows on the site ranges between great and perfect, with a large number of the cam girls streaming in 720p resolution, with a select few even streaming in full 1080p resolution.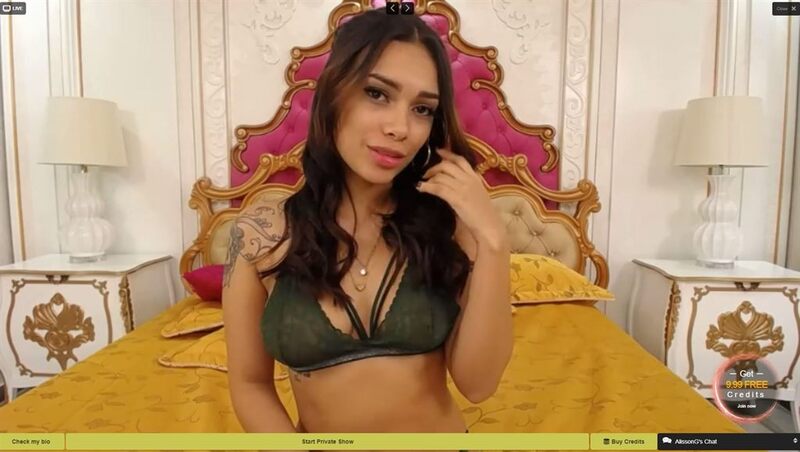 This is because new (usually amateur) models that have just started using the LivePrivates platform are allowed to stream in a lower resolution for a while, but should they fail to upgrade, they will be removed from the site.
Meanwhile, the shows themselves almost never stutter, and the connection is amazingly stable.
LivePrivates'
Mobile Site

LivePrivates is fun to use on mobile devices, plain and simple. It's streamlined and easy to navigate, while offering tips to make your experience even smoother.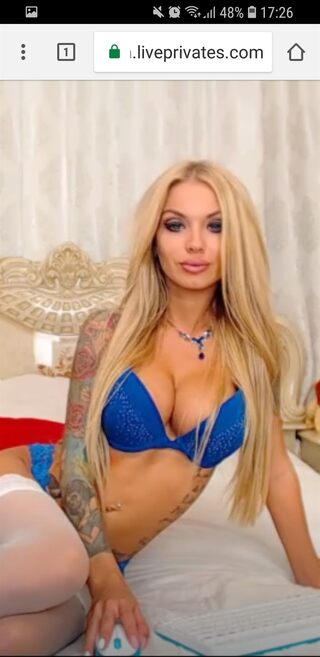 The grid of hot girls fills the entirety of your screen with no ads or anything of the kind. When you click on any of the live shows, private or otherwise, the cam model will be displayed in full view by default, and the chat will be minimized. Double click the screen to zoom out or back in.
If you're holding your phone upright, you can press the screen (don't let go) and tilt your phone to pan the camera angle. Be advised: holding your phone horizontally will give you a landscape view of the cam girl's room, but with a bit cut off from the bottom of the screen. Fortunately, the models know whether your viewing on a computer or a mobile device, and can position themselves accordingly.
Additional Media
LivePrivates doesn't have much in the way of additional media. There are no videos or any explicit pictures of the webcam models offered for purchase, and all pictures of the girls that are on their profile page are more like professionally taken photographs to better present them than anything you would want to stroke it to.
Registration on LivePrivates
Registration is free, and there are no subscription costs.
As with any adult webcam chat site, price is always a unique selling point. On LivePrivates, registration is free, and there are no subscription costs. LivePrivates goes above and beyond when it comes to satisfying the wants and desires of its loyal members. Setting-up an account is straightforward: just choose a username and password and enter your email address.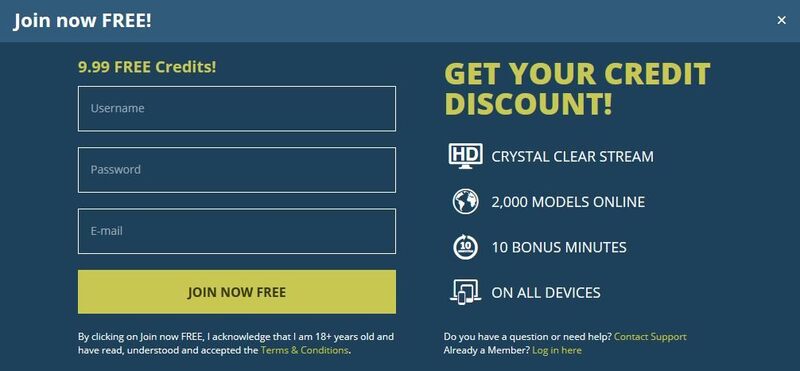 The above mentioned is the only information required to create a member account. As there are no confirmation emails necessary, you are able to start watching sexy cam babes immediately. What's more, there are no elaborate membership tiers or preferences given to frequent users of LivePrivates.
All members are equal as this adult webcam chat site works on a pay as you go system. The only difference between regular and premium membership, is that premium members have credits purchased, and therefore can join in paid private cam shows.
Prices on LivePrivates
The following credit bundles are available on the Credit/Debit payment option: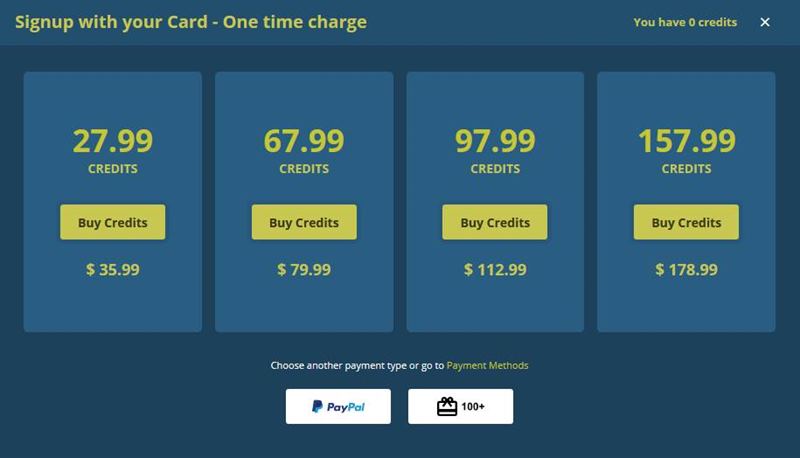 No matter which payment method you choose to purchase your credit package, know that your transactions are safe and secure.
Payment Methods
Credits are sold in bundles and can be purchased using the following payment methods:
Credit/Debit Cards
PayPal
Bank Wire Transfer
Bitcoin
WebMoney

With many forms of acceptable payment, and the number of convenient credit bundles on offer, purchasing credit on this adult webcam chat site is both easy in action, and on the wallet. Whilst the paid private cam shows may not be the cheapest, the fact of the matter remains the same.
In the case of LivePrivates, you get a premium selection of amateur cam stars, streaming in high quality video. Validating your credit card scores you an additional 9.99 credits for free to sweeten the deal when joining.
Customer Support
LivePrivates offers excellent customer service, should you experience any kind of billing or member account hiccups.
Members have the choice of email or telephonic support (global), as well as online Live Chat support. Note, online Live Chat support also offers excellent assistance for general and technical questions and queries. This is not a service to be found on every adult cam chat site, and is very welcome. LivePrivates offers numerous ways to get help:
Online Live Chat Assistance – which is really excellent for site queries and general questions.
A comprehensive FAQ section included in this website, offering detailed information about the 'whats' and 'hows'.
Customer support can be reached via email or telephone (for billing queries).
Link included for immediate billing support from your payment processor.

The online Live Chat Assistance is an excellent feature of this adult webcam chat site. Whilst writing this LivePrivates review, we had a few general site queries. We opened up a Live Chat support session, and were more than satisfied with the prompt and friendly service that we received from the customer support agent. It is very refreshing to not have to wait for emailed questions to be returned. This customer support feature deserves a noteworthy mention.
Customer Loyalty Program
LivePrivates' customer loyalty program is about attention. As you rise up the ranks your status is displayed to the models. Models on the site are much more attentive to the users who they know are serious users, rather than just gawkers.
The Bottom Line
The internet has become the #1 virtual red light district with countless adult webcam chat sites offering their services. There are however, a handful who are offering their services well. This exclusive club of upmarket sites deliver the finest in amateur adult sex chat, and feature the highest quality of video stream. Live Privates can quite proudly count itself a member of this elite club of adult sex chat sites.
Visit LivePrivates.com
---