Review of MyFreeCams.com at Best Webcam Sites
MyFreeCams Review – The #1 Site for American Cam Girls
Is MyFreeCams Good?
MyFreeCams has an amazing collection of American webcam models. There are usually over a thousand female webcam hosts online at any given time. MyFreeCams can be a little hard to navigate, but what they have to offer is an astounding assortment of jaw dropping cam girls.
MyFreeCams was the first freemium cam site to hit the internet. They used to be the biggest and most popular free cam site, but their popularity has been waning among users. That, however, hasn't diluted the quality of their models, not one bit.
Visit MyFreeCams.com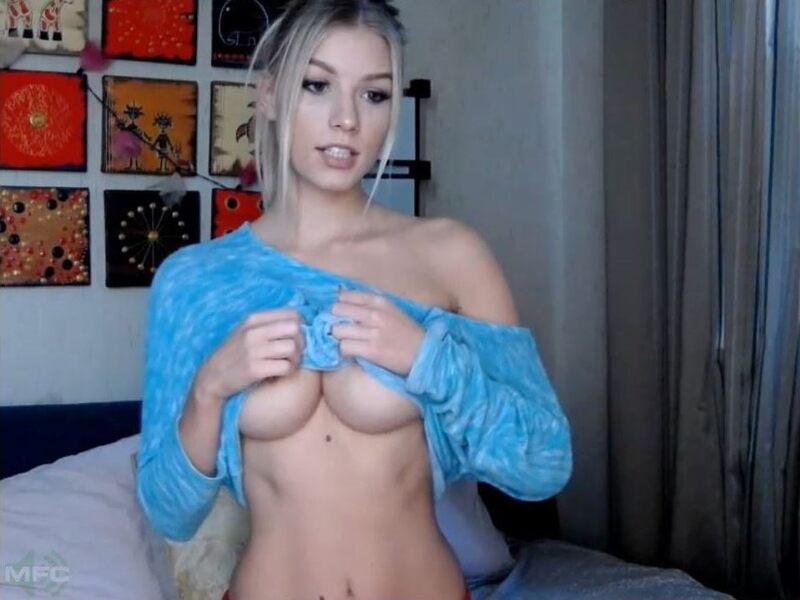 The problem is that MyFreeCams' interface can be an actual hurdle in your way, to find any specific thing that you're looking for on the site.
And that's where we come in. We've managed to delve into its uninviting interface to return to you with this MyFreeCams review, where we lay out the instructions for navigating it. Read on for a thorough look into all its features and oddities.
Overview
MyFreeCams was launched back in 2002. Over the years, the free chat site soared in popularity and accrued a massive number of cam models. It now even boasts the biggest collection of American webcam models out of any cam site in the industry.
MyFreeCams is a women only cam site. There are no men broadcasting whatsoever. You won't find any boy girl couples, and you won't see any trannies.
In 2010, MyFreeCams was reported to have more than 100,000 models and more than five million members registered on its platform. It won the highly acclaimed XBIZ Award for Live Cam Site of the Year in 2011, 2012 and 2013 and the AVN award for Best Live Chat Website in 2014.
It's a massive, highly visited cam site and one of the granddaddies of the genre. And this could be the reason for its refusal to evolve with the times.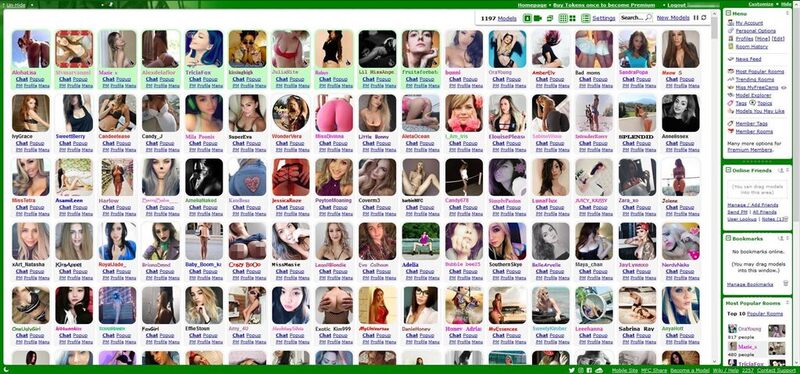 MyFreeCams looks like it belongs in the early 2000s, and using it feels like switching from digital back to analog. But once you get familiar enough with it, you'll start to see that underneath its ugly veneer lies a site with more features than you can count.
Still undeterred?
Good, because, despite its faults, MyFreeCams remains one of the best adult cam sites around and should be checked out by anyone who enjoys watching naked cam girls for free (which is most of us).
Just make sure to read our review first to avoid getting lost.
Strengths & Weaknesses
Strengths
Huge collection of top-notch cam models
Premium membership lasts forever
Works and looks great on mobile
Free, and free of ads
Weaknesses
Site is complex and uninviting
Video resolution can be a tad inconsistent
No real retention benefits for veteran members
The Webcam Models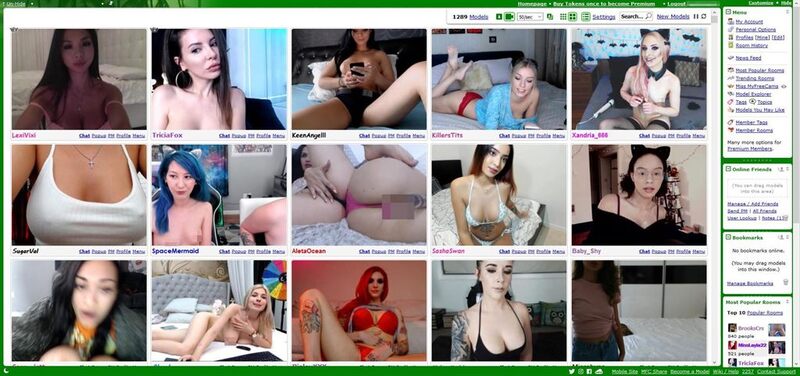 The Girls
Do you have a pulse? If so, then enjoy. There is a lot to love here. While some sites, such as LiveJasmin, go the way of setting standards to who can model on the site, MyFreeCams goes the way of "more is better" and manages to turn quantity into quality.
In terms of video quality there is no real competition between the two, as MyFreeCams doesn't require from its models to use HD cams like LiveJasmin does. But, considering as its name suggests, that it's free, most overlook this point. Numbers, as they say, never lie.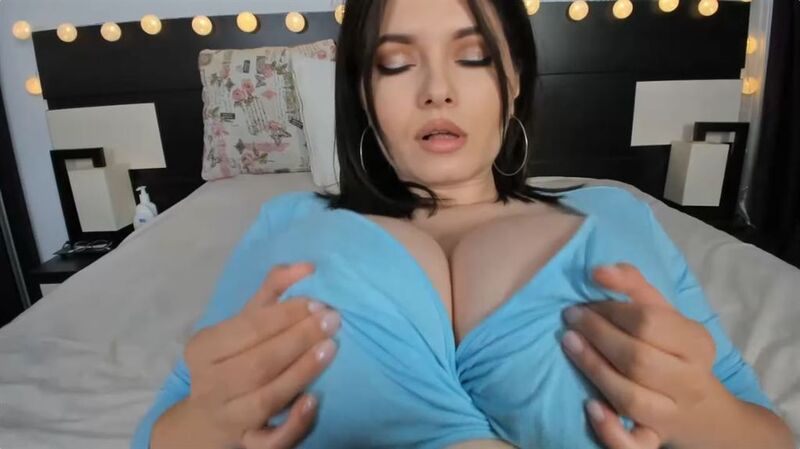 MyFreeCams' huge volume count pretty much ensures that several models to your liking will be streaming on its platform at any given moment, with some 2,000 shows on average being streamed.
This also means that the variety of models is excellent, with a huge range to choose from. As mentioned before, there are many, many American webcam models on MyFreeCams, so if that's something you're looking for than you're in luck.
MyFreeCams arranges the models on its front page based on their performance (meaning how many tokens they earn over time). You can change the selection by clicking on Settings at the top of the page or by hitting "End" on your keyboard, to scroll to the bottom (scrolling down manually will only load more models).
On the right, underneath the menu dedicated to your account, you will find a list of the top 10 most popular rooms, so it's where most of you should be looking first.
The first thing we suggest doing is changing the front page's grid to show previews of the models' shows instead of their avatars. You can do so by clicking the camera button on the top bar.
The Couples
There aren't many couples on MyFreeCams, as only lesbian couples are allowed to use its platform. The couples that arehosted on the site, though, are almost always worth a watch, as they tend to be of the "stunning lipstick lesbians" variety.
The few that are using MyFreeCams' platform, are definitely worth keeping an eye out for.
Model Profiles
This is pretty straightforward. Just click the link titled "Profile" under a model's icon to gain access to her bio.
If you're already inside the model's show, you can click her name at the top to view a pop-up page that shows a preview of her show. The "Profile" link is placed above her avatar. You can left click any picture on the page to magnify it.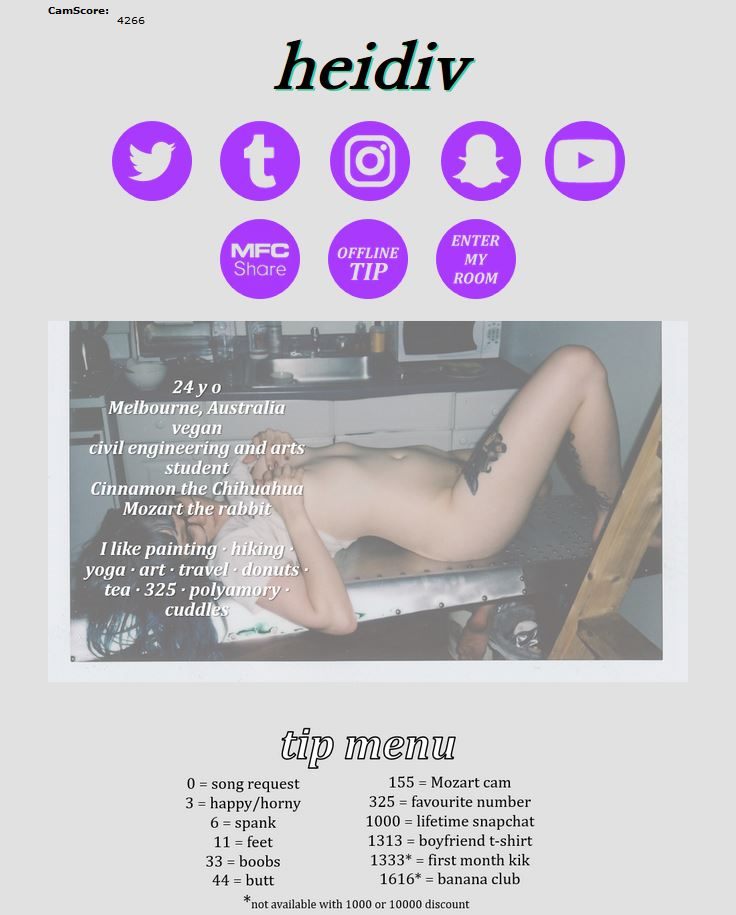 A model's profile usually contains her bio, schedule, rules and prices for specific activities. It sometimes also contains links to her social media profiles and racy pictures and videos of herself, she either took during shows or after hours.
Quick tip: You can access this same pop-up window by right clicking a model's avatar on MyFreeCams' front page to preview the models before going into their show.
Chat Options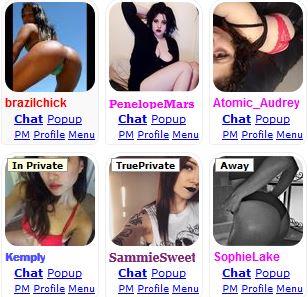 Naked cam girls abound! MyFreeCams prides itself on being a free adult chat site, and it sure feels like one. Most models on the site don't sit around waiting for someone to take them into a private show. They start their show and get cracking, and whoever wants to give them some paid direction is welcome to.
MyFreeCams even goes as far as to allow its models to drink and smoke weed during free shows, and its common seeing viewers asking the girls to toke or down a shot with them.
What happens in a private show is between you and the model. Unlike some sites, MyFreeCams does not limit models on what they can or cannot do. Prior to starting a private show, members should check the model's profile page or ask her what she is comfortable with.
Private shows cost 1 token per second, or 60 tokens per minute. If you want to disallow others from watching the show and make it truly private (referred to as TruePrivate by the site), it will cost you extra, a total of 80 tokens per minute is required.
In general, we recommend you always take some time to get to know the model before spending your tokens on a private show.
Most of the American webcam models will except to be tipped heavily prior to the show, to demonstrate you are serious about it.
While a model is in a private show with another member, you may be able to watch the show at a cost of 20 tokens per minute (1 token every 3 seconds). You will receive all of the video and audio from the private show, but you will not have access to the private chat between the model and the member in private.
A great option for all you voyeurs out there.
A group show is like a more exclusive open chat. You can click the "Group Show" link to initiate or join a group show request while in an open show. Once at least 3 viewers have requested a group show, the model will be invited to accept it. If she does, the group show will start. You may join and leave a group show at any time, and it ends when either the last member leaves or the model chooses to end it.
Group shows cost only 10 tokens per minute. Be wary though, with such a low price, viewers are often encouraged to tip the models, to keep the action electric, and especially to have personal requests met.
Anything Else?
Many models on MyFreeCams do not allow guests or basic members to chat in their rooms. As a rule of thumb, none of the American webcam models let guest users chat. Premium members are able to chat in any cam room they please, unless they get muted.
You become a premium member for life after your first purchase. Premium membership never expires.
One of the best features on the site is how it allows you to more easily recount past experiences: Your private shows are recorded and available for you to watch again at any time in your "Archives" section. And it is absolutely for free.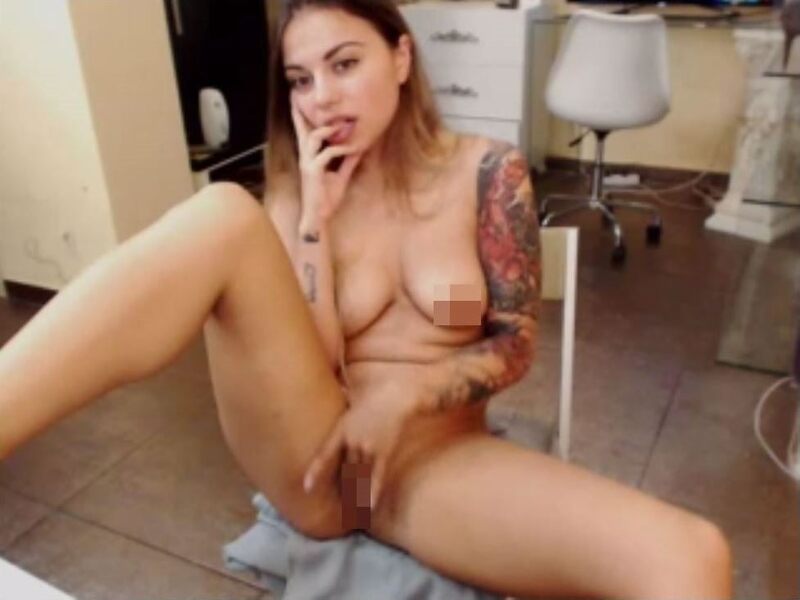 MyFreeCams also awards "Reward Points" (1 point for every 10 tokens you purchase) which purportedly enables certain options and features on the website to your account, but we have yet to come across any such features.
Models are able to see your Rewards Point total (unless you hide it in your "My Account" privacy settings) though, so our guess is that this system is more for them than for you.
Note that your Reward Points never expire and never get used up.
Video Quality
Don't expect high definition from every model on MyFreeCams, because most of them don't stream in full HD. Some do, and bless them for that, but they are not the majority.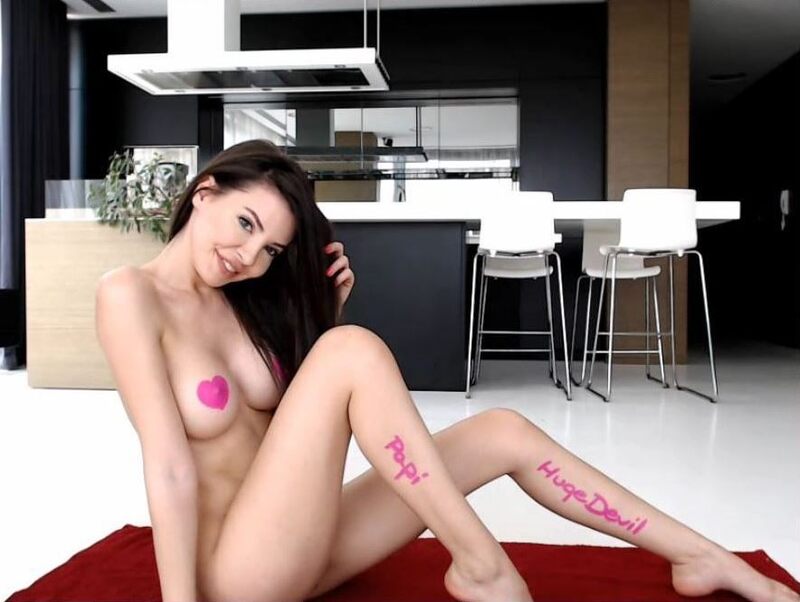 The streams themselves though rarely stutter, so it is at least consistent on that front.
MyFreeCams'
Mobile Site

It is honestly astounding how good MyFreeCams works on mobile. It even feels like the site was actually meant to be watched on mobile, since it looks so much better on it. Much of the clutter is removed when you open the site on your phone.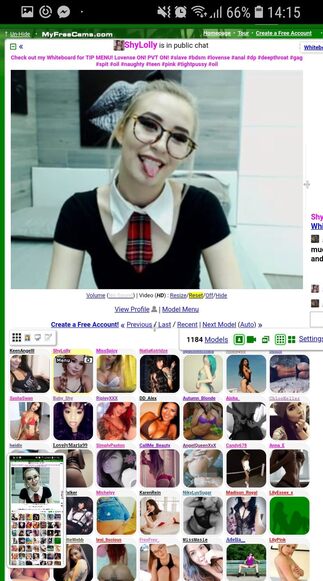 Overall, in terms of mobile ease-of-use, speed and streaming quality, MyFreeCams' mobile site is among our favorites.
Additional Media
There's not much to mention here. The models' profiles sometimes have pictures or videos you can purchase. Prices vary, but a 15 minute video will usually go for around 300 tokens, as they are often hand-picked and well edited.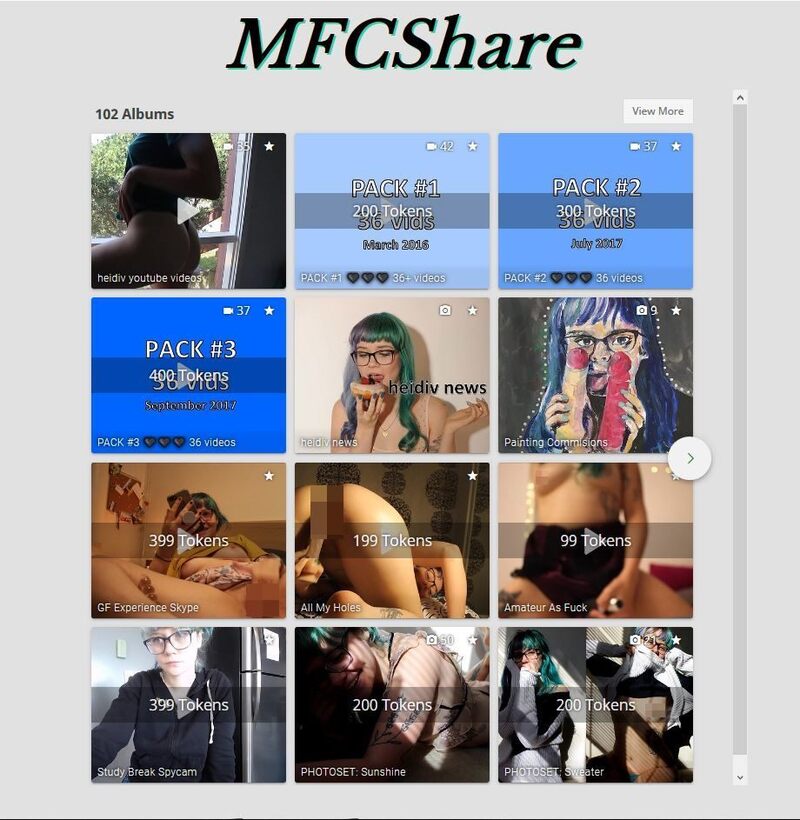 It is worth repeating though that private shows you attended are recorded by the site, and are free for you to watch.
Registration on MyFreeCams
Registering on MyFreeCams, as the site's name suggests, is free. You will need to provide a working email address and verify your account, but that should take you about a minute at most.

MyFreeCams doesn't give out any free credits upon sign-up, so if you're interested in the site's paid features, you'll have to shell out some cash.
Prices on MyFreeCams
MyFreeCams' paid features, such as group shows, spy shows, and tips are paid in tokens. The price of a token depends on the package, with bigger ones offering more tokens for a cheaper price per token.

Larger token packages are automatically made available, a few months after you have completed your first token purchase.
Basing our math on tokens being purchased for their highest and lowest prices ($0.10 or $0.08 for each token, per the basic token packages), here is a breakdown of the average prices for the usual show types:
| | | |
| --- | --- | --- |
| Show type | Lowest price per minute | Highest price per minute |
| Private | $4.80 | $6.00 |
| TruePrivate | $6.40 | $8.00 |
| Spy/Voyeur | $1.60 | $2.00 |
| Group | $0.80 | $1.00 |
As you can see, if you can afford and plan to make use of the bigger token packages MyFreeCams offers, you should do so. The overall difference in prices can end up being substantial.
If you're specifically looking for these paid features, you should consider other alternatives. MyFreeCams may have set prices for its models' services, but it ends up being pricier than most.
Premium Membership
Aside from being able to chat in any webcam room, premium members get the ability to send Private Messages or PMs to models or other members or set up chat rooms just like models.
Sound good? Then fortunately for you, all you need to do to become a premium member, is to purchase any token package. You then retain your premium membership indefinitely.
Payment Methods
MyFreeCams has fewer transaction methods than most cam sites, but it covers the main ones used worldwide:
Visa
Mastercard
American Express
Discover
PayPal
Customer Support
MyFreeCams' customer service is comprehensive. At the bottom right corner of the site, on the green bar, you will find the "Contact Support" button which will redirect you to their support page. It serves both as their information and FAQ page and as their customer support contact page, so if you have a problem that is not listed there you can just get in touch with them for assistance. For that, there is a message box at the bottom of the page that you can use. You should receive a reply to your email within a work day or two.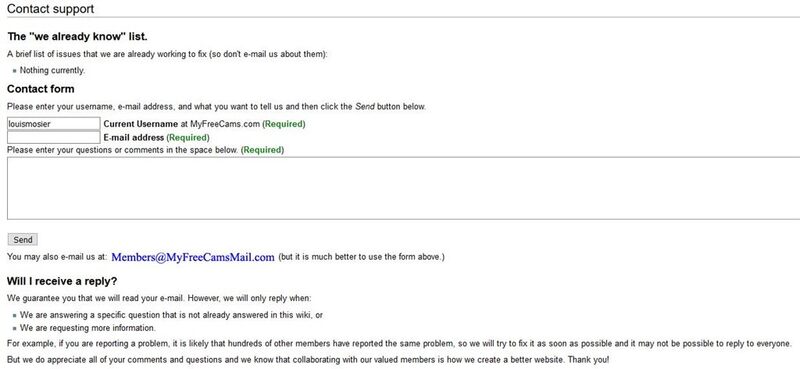 There aren't much options aside from that, such as live chat with a representative.
Satisfaction Guarantee
MyFreeCams offers refunds for technical problems, such as the site crashing during a private show and still charging you tokens. They also offer refunds for unsatisfactory private shows, as some models set a certain length for any private show they perform.
They do not offer refunds for group shows and spy shows, as you are able to leave these type of shows at any time, or for tips. You have been warned.
Customer Loyalty Program
Aside from the aforementioned Reward Points and larger token packages unlocked for veteran premium members, MyFreeCams doesn't have much in the way of a loyalty program. MyFreeCams is a free adult chat site first and foremost, and it acts as such — to its benefit or otherwise.
The Bottom Line
MyFreeCams is an old, veteran cam site that unfortunately looks the part. It requires time to get the hang of it, and at times it is clunky to use.
That said, though such seniority is nothing to scoff at; big numbers mean big competition, which naturally leads to a better product at the end of the day. In this case, that translates to some of the best cam models in the business being featured on MyFreeCams' video chat platform.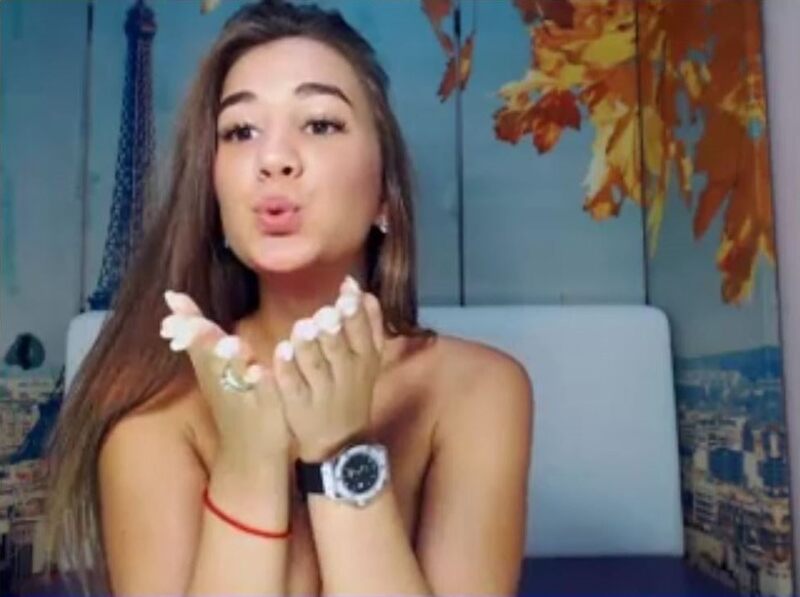 The video quality on the site leans towards good, and once you get familiar with the layout it becomes much easier to navigate.
Overall, MyFreeCams does what it sets out to do — provide users with the pleasure of watching sexy cam girls for free. if you're looking for your next free adult cam site, you can do much worse than MyFreeCams, and not a whole lot better.
Visit MyFreeCams.com
---