Review of Sexier.com at Best Webcam Sites
Sexier Review – A Cheap Sex Cam Extravaganza
Is Sexier Good?
Sexier is one of the cheapest xxx video chat sites on the internet and offers a plethora of sex chat rooms that cater to a wide range of tastes. Sexier is, in fact, one of our favorite cheap sex cam sites, and made it on that list mainly due to its selection of cam models. When there's just so much good to choose from, it's difficult to even notice the flaws.
Visit Sexier.com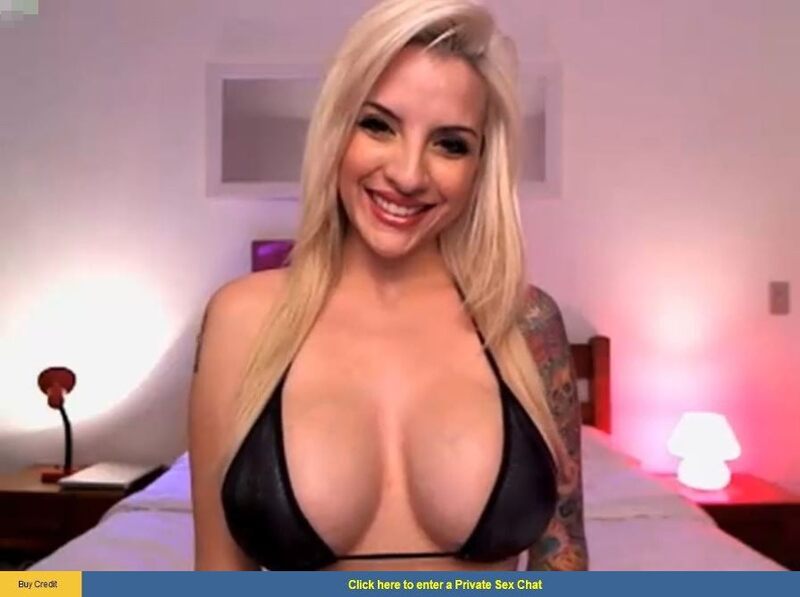 But no site is without its drawbacks, and that is true even for the best ones out there. In this Sexier review, we will list the reasons for why this cam site is not perfect, and explain how it manages to far surpass its shortcomings to provide you with one of the best sex chat experiences around.
Overview
Sexier takes the "more is merrier" proverb and runs with it. This cam site has one of the largest collections of sex chat rooms, and offers thousands of eager cam girls. The variety alone makes sure that anyone with a pulse will find something to like here, no matter the size of his wallet.
As a premium xxx video chat, Sexier takes the approach of catering more to those who can't really afford to pay an arm and a leg for some adult entertainment. For such a low-cost service, you probably will be surprised at how many features and bonuses Sexier provides. Even so, this frugal mindset shows a bit in the site's video quality.
Sexier does not offer any HD sex chat rooms. Even if the model can stream in such high definition, her cam show on Sexier will be in noticeably lower resolution.
Still, you get what you pay for, and probably much more. It has one of the best search and categorization features of any cam site, and they're slick enough so that even sifting through its vast amounts of varied sex chat rooms manages to feel undaunting.
Strengths & Weaknesses
Strengths
Incredibly cheap, and gets even cheaper with time
Thousands of sex chat rooms live at any given moment
Slick design and great search and categorization features
Great variety of chat rooms, with lots of fetish and amateur cam models
Private chat includes free cam2cam with two-way audio
Good amounts of couples and trannies
Amazing customer loyalty program
Weaknesses
No HD whatsoever
No real difference between the credit packages on offer
While loyalty program is great, it takes a while to climb up its ranks
The Webcam Models
The Girls
There are a huge number of cam girls on Sexier, and they're as varied as the ocean is deep. Over 40 thousand cam babes are hosted on this xxx video chat site, with more than 600 of them online on average at any given time. From ethnicity, age, price, and rating to fetishes, kinks and even ass size, you're free to filter them as you wish.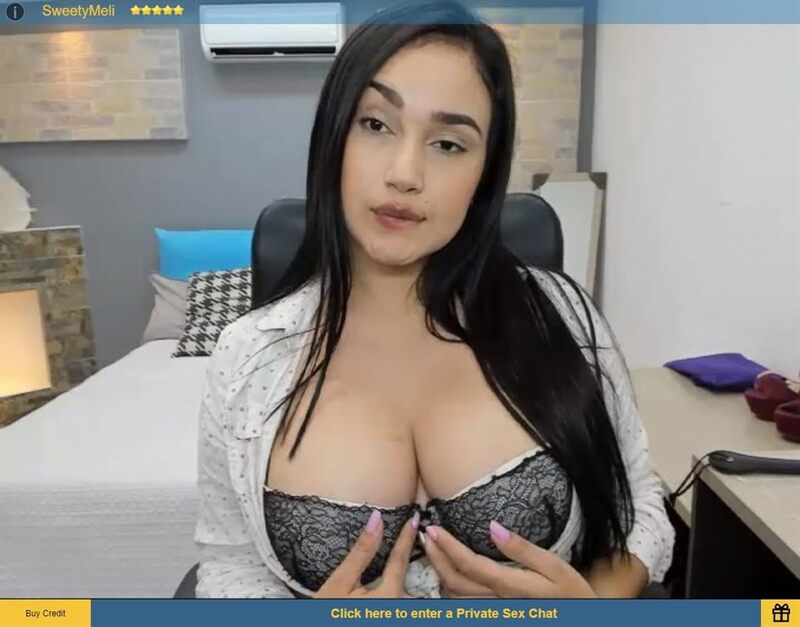 You can use the site's Advanced Search option to better suit the sex chat rooms you're viewing to your tastes. Due to its high volume of models, there's also a good number of amateur cam girls on Sexier. The new blood keeps Sexier looking new and fresh, and always gives you something to look forward to.
Aside from that, Sexier really does offer something for everyone. Its large selection of fetish shows make sure that every desire can be satiated, and the sex chat rooms are tagged in such a way that finding even the most specific kinks is a cakewalk.
The Guys
With about 20 gay sex chat rooms online on average at all hours of the day, Sexier is not really a top xxx video chat site for guys. There's some good variety here to keep you checking from time to time, but overall this category on Sexier is nothing to write home about.
The Couples
Sexier is, in our opinion, one of the best adult chat sites to watch live couples in. There's a good amount of them, and they range from the captivatingly sexy to the adorably cute. There are about 40 couples and groups live on Sexier at any moment, with most being straight and lesbian couples. You'll see the odd group or gay couple every now and again, but there are very few of them. Couples & Groups are easily accessible via the top-left drop-down menu.
The Transgenders
Sexier is also one of the best tranny cam sites around. Aside from giving trannies their own dedicated category alongside Women and Men, Sexier has accrued a large number of tranny models in all shapes and sizes. Their sex chat rooms are neatly divided into a few popular categories you can use to more easily browse them, and there are more than a few couples here worth checking out.
Model Profiles
Sexier's model profile pages are streamlined in design and have everything you might want out of them:
Overview – A (very) comprehensive list of the model's features, age, sexual preferences, ethnicity and even the languages she speaks.
At a glance – A short summery of how the model appears and acts in an open and a private chat.
Description – How the model describes herself as a person and a model.
What I'm doing in private – This is where the model will list the main things she is willing to do in a private chat. You can still ask for something that doesn't appear here, but be polite about it.
Turn me off/on – What type of behavior the model likes or dislikes in her chat.
Reviews – The cam models are rated by the site's members on their service, appearance, return rate, attentiveness and the overall experience they had on her show. These reviews are all gathered here and averaged out to give you an approximation of the model's show.
Picture Gallery – Professionally taken pictures of the model.
Awards – The models can receive awards from the site for anything from the "Sexiest Smile" to "Best Role Player."
Virtual Gifts – Here you can send your favorite models gifts, from credits to sexy lingerie and fetish toys.
Recorded Shows – This is where you can purchase videos taken by the model who either recorded themselves in their free time or picked a favorite moment out of one of their steamier shows. No all models go out of their way to put videos on sale, so some won't have this section on their profile page.
Chat Options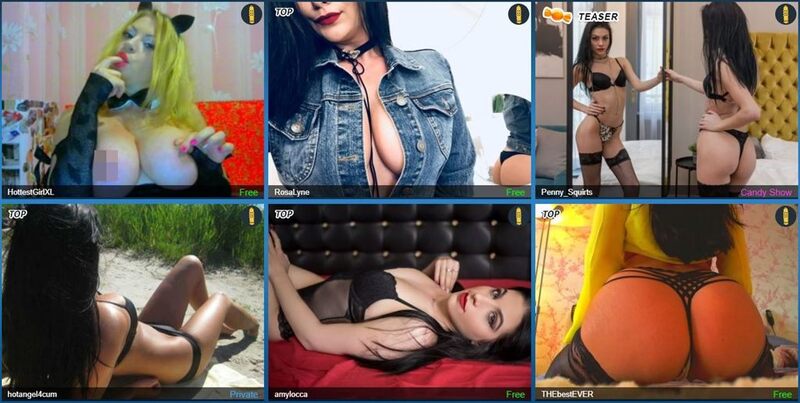 Open Video Chat

Once you've registered to Sexier, you're free to chat with any model in an open sex chat, whether or not you have any credits. You'll see some skin here from time to time, but not often, as nudity is only allowed in private chat.
Use this to get more acquainted with the cam model and feel out whether she might be the one to fulfill your fantasy.
Private Chat

Once you've taken a model to a private chat, the real fun can begin. You'll want to stay here forever, and you almost can; with an average price of €1.98 a minute, and with some cam girls charging as low as €0.98 a minute, you're free to take your time and enjoy the show.
Many models even offer a discount should you choose to pay in advance for a significant amount of their time (usually 30% off for a one hour show). Be prepared to spend a lot of quality time here.
Additionally, and as if to prove a point, Sexier includes cam2cam with two-way audio in every private chat for free. From the moment the model accepts your invitation for a private chat, you can turn on your camera and let her see you get off on her with no extra charges.
For those looking for more courtship or just want some companionship, there are models here just for you. They are categorized as Shy Girls and Friends and Romance Girls respectively, and can be found in the top-left drop-down menu.
Porn Star Shows

These are almost exactly like Sexier's private shows, but are performed by an adult actress. These babes are experienced and professional, but they are also pricey.
Group (Candy) Show

Candy Shows are Sexier's group shows, where you can "buy a ticket" to watch a very cheap cam show with a few others. It works simply: the model sets a goal she wants to reach and buying a ticket helps her reach that goal within a certain time frame. If the goal is reached, the show starts, and you get a seat in it. If the goal isn't reached, than the show can still go on, but the model can also choose to cancel it. In such a case, you get a full refund.
This option is perfect for those who are looking for something a bit more casual, without the need to micromanage the model's performance. It will also please anyone wishing for an even cheaper experience, as these shows tend to only cost about €0.98 on average, for the entire run time of the show (usually around seven minutes).
Anything Else?
Sexier is a veteran in the industry, and prefers to stick to the basics and do them well. It doesn't have many of the bells and whistles other, more expensive, premium sites might have. Sexier strives less towards bombarding you with frills and more towards simplicity and accessibility. For that reason, Sexier has also been translated into 17 languages in total, so whatever your native tongue is, you're going to feel right at home.

Like in most other xxx video chat sites today, Sexier's cam girls like to use Lovense and OhMiBod viewer-controlled vibrators to get their viewers more involved in their pleasure.
Video Quality
Sexier sacrifices some of its video resolution to remain a cam site that is affordable, loads faster and is more accessible for those with a less than ideal internet connection. Nonetheless, because high definition is not Sexier's main concern, don't expect anything amazing in that regard here.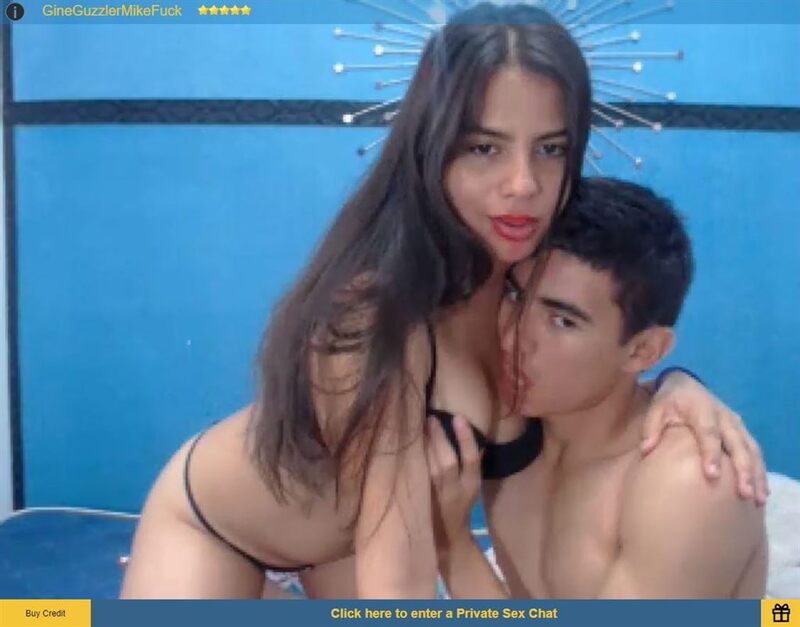 If you still want to look specifically for the shows that have the best video quality, shop around, and keep an eye out for a chat room that has the Top Model tag. Sexier's top talents are chosen for several reasons, and one of the main ones is the video quality of their show.
Sexier's
Mobile Site

Sexier's mobile site is, in short, great. The lower video resolution fits perfectly on the smaller screen, the xxx video chat site's design is intuitive and everything loads without a hitch.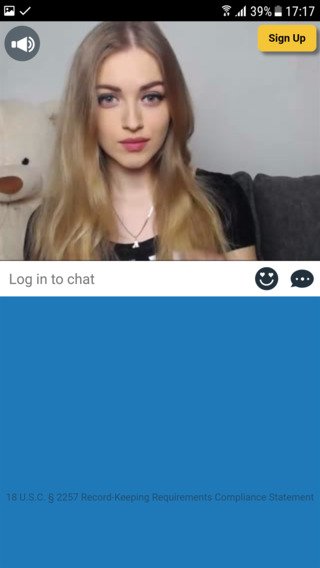 This is frankly one of the better options out there if your looking for some xxx video chat on the go.
Additional Media
Again, Sexier does not put much effort in things aside from the main attraction — its sex chat rooms. As with most cam sites out there, some models put up videos of themselves for purchase, as mentioned before, but other than that there isn't much additional media offered by this xxx video chat site.
Registration on Sexier
Registering to Sexier should take you less than a minute. It is free, simple, and straightforward.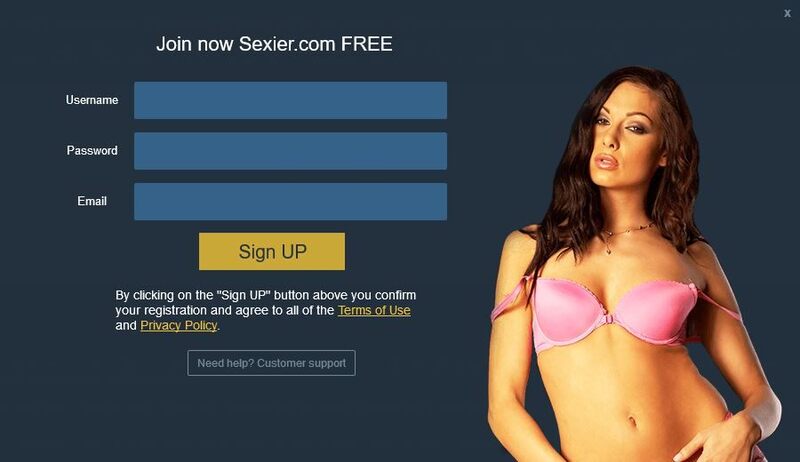 Click the SignUp button on the top right and enter your username, password and email (needs to be a valid one). You'll then need to verify your email address with the link they send to it. After that, you're done.
Prices on Sexier
No matter which package you purchase, you will always get one credit per one euro you spend. For that reason, you don't get much by purchasing bigger credit packages until you rise through the loyalty tiers and start receiving more and more bonus credits per purchase (more on that later).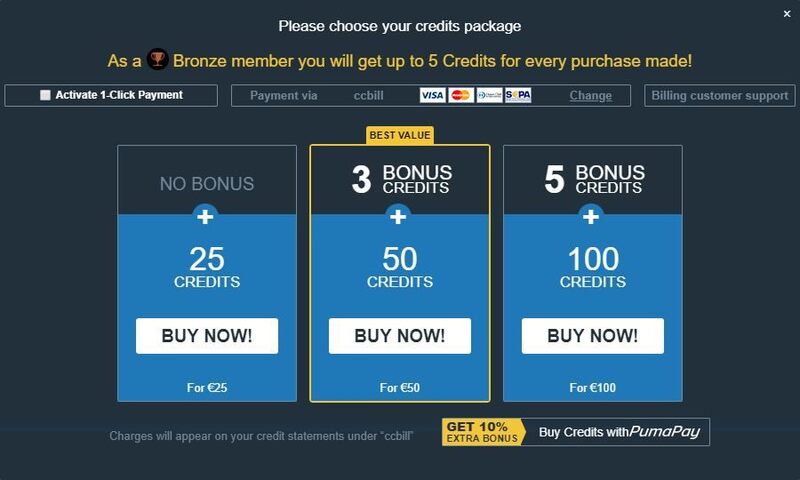 Note that you can switch currency to see how much a package costs in a currency you might be more familiar with.
Payment Methods

Credits on Sexier can be paid for by using a wide range of payment options:
Visa
Mastercard
Mastercard Maestro
Diners Club
SEPA
iDEAL
DELTA
PayDirect
PayPal
Paysafecard
PumaPay
Discover
Switch
JCB
Customer Support
Sexier covers customer support in a few ways. First, at the bottom of the page, there is the Customer Support Center, which is basically the FAQ page. Second, at the right of it, there's the Contact Us link, which you can use to email Sexier regarding an issue you have that doesn't appear in the FAQ page. Third and last, there is the Billing & Activity Log. Click your username a the top for a drop down menu to reach it. There you will find the Billing section where there are links you can click for Billing Customer Support, to Request a Refund or to read Sexier's Refund Policy.
Overall, Sexier covers all the basics, and there is little chance that you'll have an issue that will go unresolved for long.
Customer Loyalty Program
Sexier's loyalty program is, to put it in a word, awesome. Even if you're just a gold-tier member, you still get an amount of bonus credits on every purchase that basically reduces the price of everything on the site by 25%. And that is without even counting the other benefits you get from just enjoying this xxx video chat site.
Here is a breakdown of the benefits you gain from each membership tier and the amount of points needed to reach it:
Account tiers

What is needed to reach it

Benefits

Bronze
Purchase any amount of credits
Get up to 5 bonus credits on every purchase
Silver
Earn 500 points

Get up to 8 bonus credits on every purchase

Gold
Earn 2,500 points

Get up to 25 bonus credits on every purchase

Free access to Celeb Events

VIP
Earn 15,000 points

Get up to 30 Bonus Credits on every purchase

Free access to Celeb Events

50 Bonus Credits on every 10,000 Points collected

VIP customer support
And here are the amounts of points you are awarded for certain activities you might take part in on Sexier, according to your tier:
| | | | | |
| --- | --- | --- | --- | --- |
| Activity | Bronze | Silver | Gold | VIP |
| Free Live Chat: 1 hour | 1 point | 2 points | 3 points | 4 points |
| Paid Live Chat: 1 minute | 1 point | 2 points | 3 points | 4 points |
| Paid Live Chat: 5 minutes | 20 points | 25 points | 30 points | 35 points |
| Spend $20 Credits (Tips + Vibes) during a Candy Show | 30 points | 35 points | 40 points | 45 points |
| Add 25 Models to your Favorites List | 10 points | 10 points | 20 points | 20 points |
| Send $10 worth of Vibes | 20 points | 25 points | 30 points | 33 points |
| Watch $10 worth of Recorded Videos | 0 points | 15 points | 20 points | 25 points |
| Using Hands-Free Mode | 0 points | 4 points | 6 points | 8 points |
If you intend to make this site one of your regulars, this rewards program is going to save you buckets of cash.
The Bottom Line
Those of you looking for cheap sex chat rooms have only a few good potions, but Sexier is definitely one of them. It's a bargain, and doesn't sacrifice too much to be one.
Its video quality might not compete with that of LiveJasmin and it might be a bit lacking in features, but its focus on the basics makes sure it will never disappoint those looking for affordable adult entertainment. This is doubly true if you're more interested in couples or trannies.
If this Sexier review made it clear to you that this is your kind of cam site, then bookmark it and keep at it. Spend enough time on the website, rise through the loyalty tiers and soon enough cheap will turn to dirt cheap, and you won't look back.
Visit Sexier.com
---