Review of xLoveCam.com at Best Webcam Sites
xLoveCam Review – Affordable European Webcam Models
Is xLoveCam Good?
xLoveCam has a lot to offer, but it won't appeal to all users. Mainly, xLoveCam is a great site for you if you are looking for cheap video chat rooms with stunning European women.
xLoveCam has been around since 2006. They've undergone a lot of changes, but the basic layout remains the same. Join us, as we explore xLoveCam and share the valuable insights we have collected about the site over the years. The site might not have as many live amateur chat rooms as other sites, but the girls over here speak more languages on average.
Visit xLoveCam.com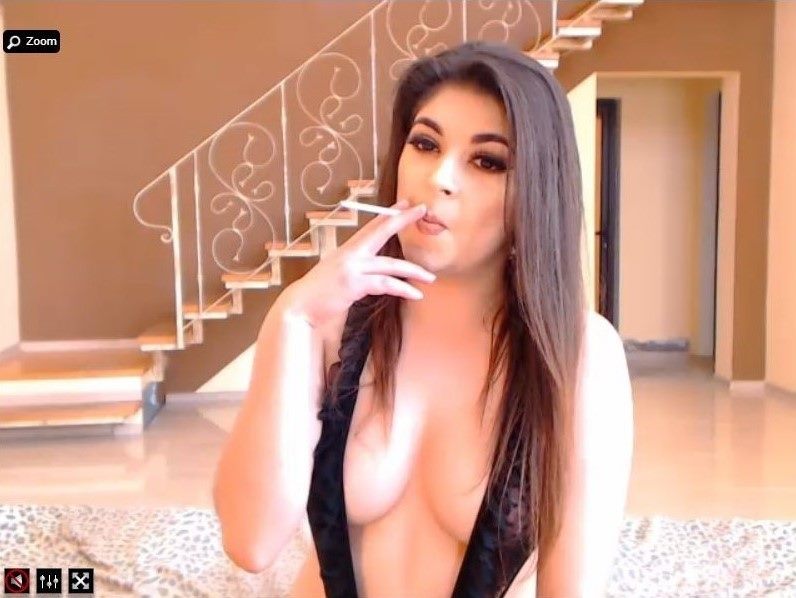 xLoveCam features a distinctly European flavor. There is a very large model base, with a wide variety of sexy performers available for live cam chat. The range of spoken languages, different looks, and kinks you can find across their model homepages makes them a definite winner.
If you're planning a vacation to Europe, acquainting yourself with the girls of xLoveCam is a good idea. Practice your game, and your Italian at the same time, so you're ready for victory once you touch down in Rome.
Overview
xLoveCam is a premium sex cam site where nudity is allowed in the free chat mode. Most of the webcam models sit around clothed, except for on Topless Mondays, where many of the webcam models can be seen with their ample assets on display.
One of the things which xLoveCam excels in is page load speed. When you open up a cam room, the window pops open immediately. The feed will start out in a low quality, and then smooth out within a second or so.
The homepage is very nicely designed and formatted, with convenient floating menus surrounding the model section. It makes it easy to quickly reach the search function, customer support, and language settings.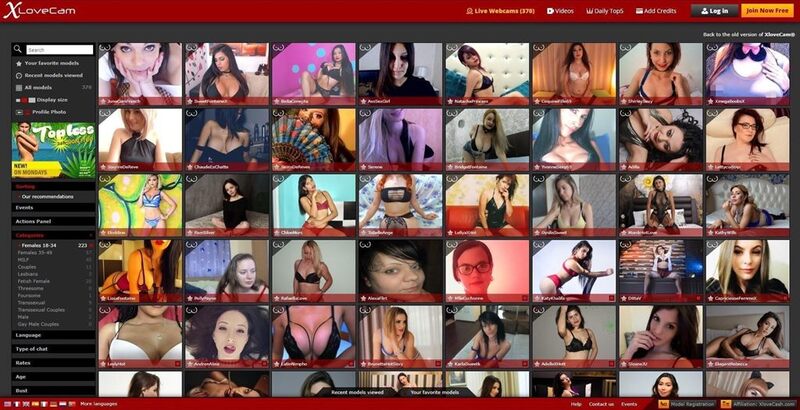 The girls of xLoveCam are generally independent performers. They film their live amateur chat rooms from their homes. There are, however, a sizable number of professional webcam performers, based out of large studio operations. Generally speaking, if the room looks overly pristine, the girl is probably in a studio.
Strengths & Weaknesses
Strengths
Models speak many languages
xLoveCam cam rooms open up quickly
Great search function
Extensive FAQ and customer support
Great video quality amateur chat rooms
C2C over phones and tablets
Registration is absolutely free
Weaknesses
Less active model base than the competition
UI seems a bit dated
Male and trans performers are present, but very limited
No satisfaction guarantee
The Webcam Models
The representation of Europe is a strong point of xLoveCam.com, featuring performers speaking English, German, Spanish, French, Dutch, Italian, and Portuguese. The average number of models online stands at around 400-500, sites like LiveJasmin have nearly three times as much.
The Girls
xLoveCam has close to 400 cam girls online at any given time. They change throughout the day, so you can keep refreshing to see new chicks. The vast majority of their girls are bilingual. Most of them have a comfortable grasp of English, along with their native tongue. You won't encounter many webcam models who don't understand you.
A change of pace and scenery is always a good thing, and xLoveCam's gorgeous, sexy models can't wait to meet, chat with, and show off for you in their live amateur chat rooms. A variety of hot European cam girls are what xLoveCam.com is all about.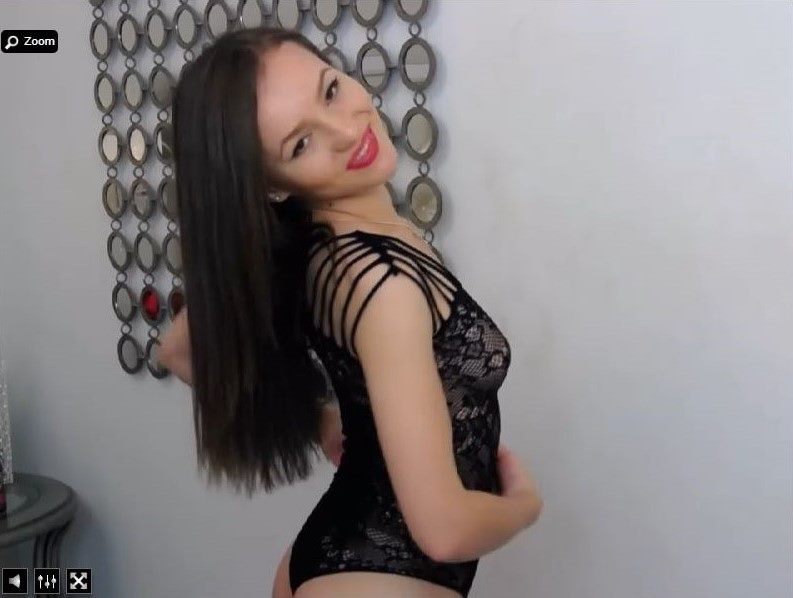 The Guys
xLoveCam does not have that many male webcam models. When we last checked, there were less than a dozen male webcam models online. If you want to want gay webcam stars, there are much better gay chat sites for you to choose from.
The Couples
Their couples section is much the same as the guys, many registered, few performing per given moment. Most of the couples cams pages will feature a tag, and a photo that indicates as much.
The Transgenders
When you get to the tranny section, your selection expands once again, though not by much. You will find that there are about two dozen trannies online at any given time on xLoveCam. It might not sound like a huge number, but that's because trannies are somewhat of a rare flower.
Model Profiles
Model profiles on xLoveCam.com are, in almost every case, very detailed and revealing of what any given performer is into sexually.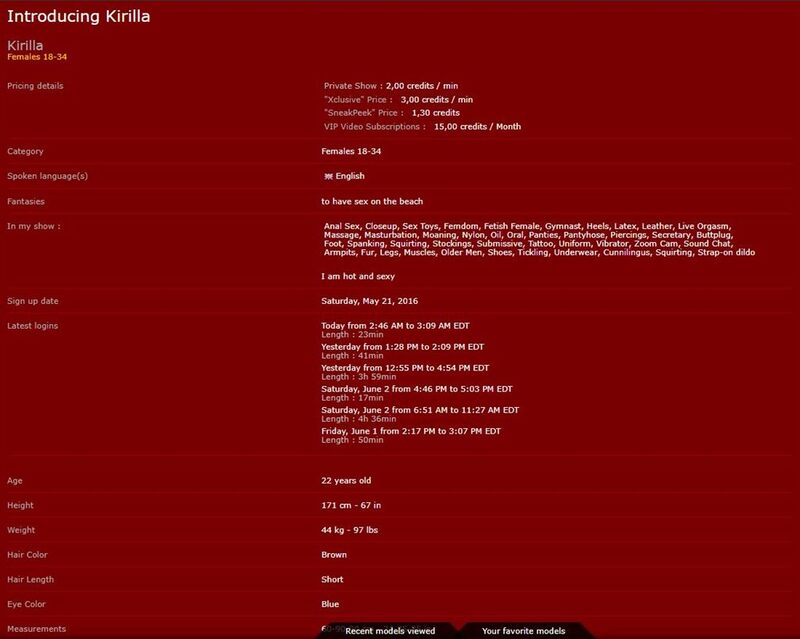 They lay out the types of acts you're likely to see in one of their sexy live cam chat shows, the cost of the various paid chat types, category of performer, the performer's number one sexual fantasy, as well as many other detailed criteria.
Chat Options
xLoveCam is divided between free amateur chat rooms and paid chat rooms. Unlike other premium sex cam sites, the free video chat rooms aren't there just for going to private. You can actually tip for requests. Nudity is allowed in the free chat, so what you see depends on how much you spend and how charming you are.
Free Video Chat

The free video chat is available to anyone that goes onto xLoveCam. Unregistered users have a one minute time limit per given room. Registering with an account will give you unlimited free chat time.

In free, live cam chat, you'll find sexy amateur cam girls performing for tips. Lovense toys are super popular on xLoveCam. The vast majority of models use one. The site ranks on our list of best OhMiBod and Lovense cam sites.

After you have purchased credits, you will be able to invite models into private chat shows.

Private Video Chat

In private chat, the excitement can really begin.

Cam 2 Cam is available in the private and exclusive chat types, though it's disabled by default. If you want to put on a show too, you'll have to enable the option to turn your webcam on. A lot of the webcam girls seem to enjoy this feature quite a bit.

In private chat, other users can pay to join as spectators (of the models, not your Cam 2 Cam feed), but without the ability to interact with the performer. Spectators get 20 second peeks per credit spent, which is a fraction of the price of a private chat.

Xclusive Video Chat

If having other users peek in on your private chat isn't your thing, you can opt for 100% Xclusive Chat. In Xclusive Chat, all other users are blocked from entering the webcam models chat room.

You also gain the ability to control your chosen model's Lovense or OhMiBod toy directly, setting the vibration speed, rotation speed, and direction. This option will depend on whether the model has the toy necessary. If she does, you will see a dildo and gear icon at the bottom of their chat windows.

V.I.P. users get all their private chats automatically upgraded to 'Xclusive' chat.
Anything Else?
xLoveCam has a unique Loves ranking system. Each guest can virtually send Love to any of the online cam girls by giving 1 Love in the free chat sessions (you'll notice a Lovers button above the chat box). You're at liberty to give your virtual Loves to as many online models as you please, but only once per 24 hours to the same model.
Providing a Love to a model raises their ranking and place on the online model homepage, directing more traffic towards your favorite girls. It's a nice way of showing your appreciation for a good show, or a great personality, and a fun feature of the site.
Another unique feature to xLoveCam is live actions. It is basically a tip menu built directly into the site. You click the corresponding icon to get the girl to do what you want. There's icons to go topless, put on heels, blow a kiss, and much more. It is up to each model, to decide what actions to have, and how much to charge for them.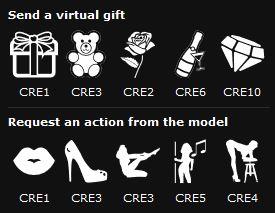 Video Quality
The video quality on xLoveCam is rather interesting. As mentioned earlier in this review of xLoveCam, the video feed will start out at a lowered quality, and then smooth out after a second or two.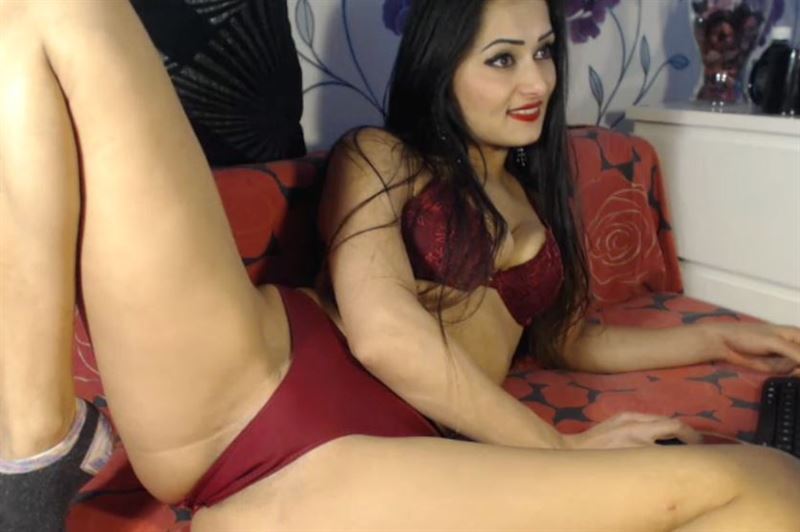 You will notice that some webcam models are labelled as HD, when they shouldn't be. There's nothing to be done, but move on.
Generally speaking, xLoveCam doesn't have the video quality necessary to compete with the big guns, like LiveJasmin and Flirt4Free.
xLoveCam's Mobile Site
xLoveCam's mobile interface feels and looks very similar to using the browser site, but much more polished, and optimized for mobile devices.
The search feature is much the same as the PC experience, but the rotation option seems to have been programmed a little bit goofy. It makes the video small, and the chat window huge in landscape, while looking much better in portrait mode.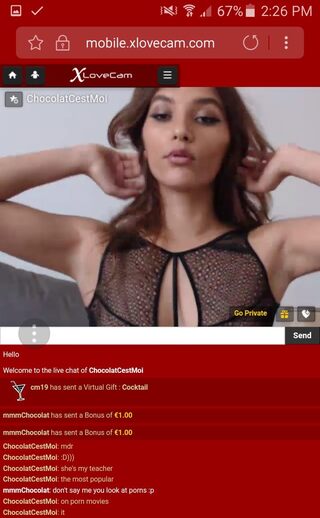 The video feed is larger, and the chat section is formatted much more nicely in a vertical orientation.
One awesome feature of the xLoveCam mobile experience is the ability to switch between performers by swiping left or right on your screen, eliminating any clumsy or slow switching between mobile tabs while exploring, waiting for each tab, and video feed to load up properly.
The feeds switch, and load up in a flash, just like on the regular site, which makes viewing live amateur cams a pure pleasure on mobile.
And, xLoveCam is among the few sites that enables the cam to cam feature while accessing the site over a mobile device.
Additional Media
xLoveCam has quite a bit of additional media available. The vast majority of models featured will host a free, and sizable gallery of sexy, fun photos, usually from private photo shoots, which any user can view as they please.
The video galleries hosted by the xLoveCam.com models can only be accessed by interfacing with another of xLoveCam's semi-unique features, a V.I.P. program where you register as a premium user, not for the site, but for each individual webcam model.
Each performer sets their own V.I.P. subscription cost, so you'll have to do some shopping around. It's a great arrangement, allowing users to pay for exactly what they want to view, and nothing else.
Registration on xLoveCam
Registration on xLoveCam is a quick and painless process. All you need is a username and a password. You can opt to include your email address, to get a free VIP video. We recommend including your email address, so that when you purchase credits, all the information you need is sent directly into your email.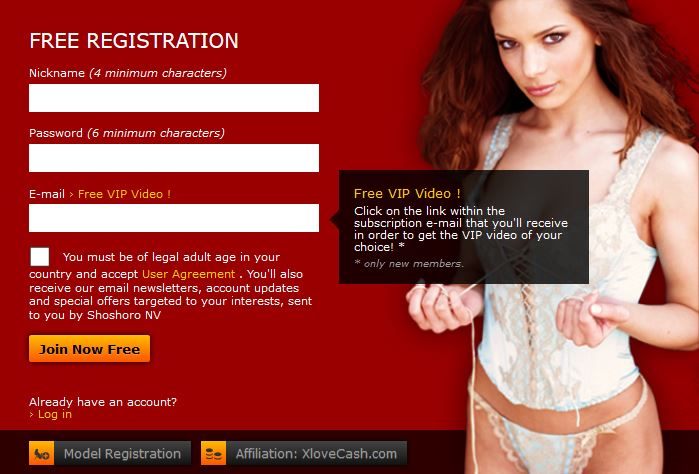 Once you finish signing up and verify your email, you'll get to choose 1 premium video of a model's private show you can access freely. This video is worth $15.00.
Prices on xLoveCam
All shows are paid for with xLoveCam credits, with 3 basic credits packages on offer as indicated in the image below. Credits work out to between $0.83 – $0.85 per credit, depending on the package you pick.
The webcam models of xLoveCam.com set their own prices for their private shows, with some going for as low as $1.20 a minute. On average expect to pay $1.80 a minute for an average model. Newbie cam girls tend to be priced lower; whereas more experienced babes can cost upwards of $3.00 a minute. Even these 'high rates' are comparatively lower than 'average chat costs' found on some other adult webcam sites.
Exclusive chat tends to cost anywhere from 30 percent more, to double the cost of a private chat, or even higher. If you want exclusive chats every time, you should pay for a V.I.P. subscription to your favorite model. It will make all your private shows with her an exclusive chat.
You will notice different prices depending on the payment processor you choose. PayPal, for one, will charge you higher prices.
xLoveCam.com guarantees the security of their databases and your credit information. In most regions, paying with a credit card will give you the best price per credit.
Payment Methods
Visa
Mastercard
Diners CLub
Discover
JCB
PayPal
Paysafecard
Wire transfer
iDeal
Customer Support
The Customer Support provided by xLoveCam.com is excellent, with a detailed FAQ section, email, live billing and tech support. You can quickly and easily get in touch with a member of the xLoveCam staff who can provide you with relevant answers.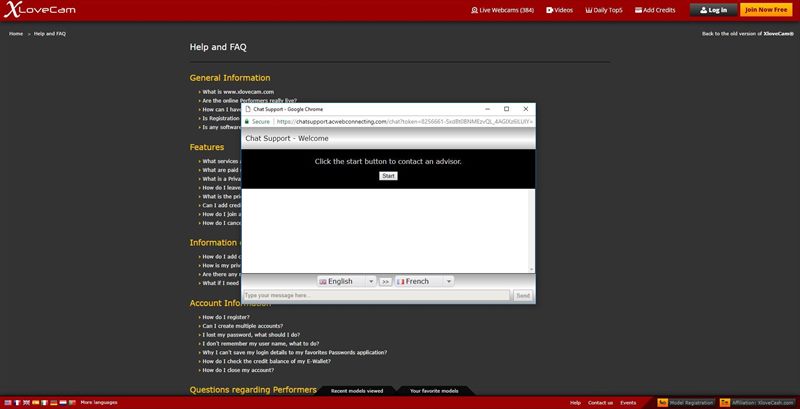 We have consulted with the xLoveCam team many times in the past. We have found them to be prompt, professional and extremely pleasant. Their support staff engaged us in a few more casual exchanges, in between our given questions, displaying a lot more personality than you'd usually find in a tech support center.
It's very obvious that their support staff is in house, and not from an outsourced support center, like many customer service experiences today.
Satisfaction Guarantee
xLoveCam does not have a satisfaction guarantee. The live chat support straight up warns users that any negotiation, regarding special services in private, are between them and the models. Though, it can't hurt to contact their customer service department if a show is poor to an unreasonable degree.
The Bottom Line
While xLoveCam isn't the best sex cam site, it has many features to offer users looking for cheap amateur sex cam rooms.
The video chat rooms load quickly, and usually with great quality.
Models speaks a variety of languages; so it's a great site if you speak more than just English.
While there is no satisfaction guarantee, the live chat support is excellent, and will be able to assist you with all of your problems.
We highly recommend xLoveCam if you are looking to save on money and if you are into sexy European accents.
Visit xLoveCam.com
---