Sex Cam Sites That Let You Gamble for Prizes
Adult Webcam Sites Where You Can Gamble
There are many casino sites online where you can gamble for money. Usually, porn sites and casinos tend to try and stay clear of one another, but some sites do have some gambling functions. There is only one cam site where you gamble tokens to win tokens. On the rest of the sites, you can gamble tokens to win flashes, videos, and performances from the models you are watching.
SecretFriends.com
No cam site is as perfect for gamblers as SecretFriends. The site has a dedicated Games section, filled with a variety of casino games. The games available in which you can win credits are Blackjack, Wheel of Fortune, Slots, Scratchcards, or 5 Draw Poker. The Jackpot often has over 1,000 credits in potential winnings. SecretFriends is the only cam site where you can gamble to win credits, rather than just flashes. But, you can't cash out, the credits can only be spent on the site.
Visit SecretFriends.com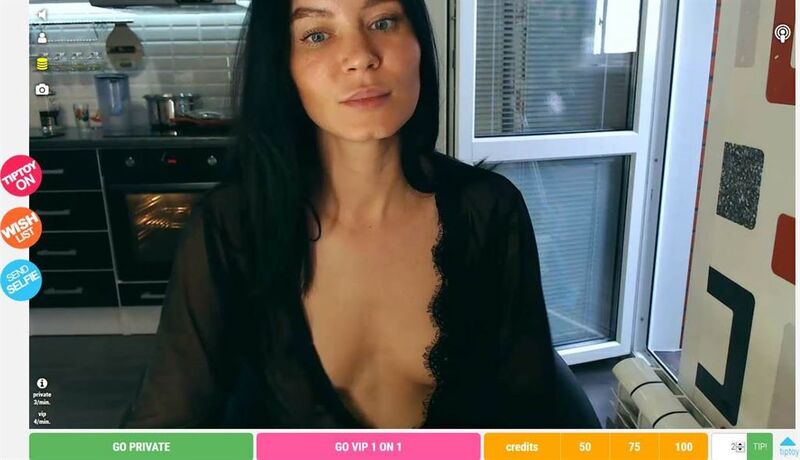 SecretFriends is a smaller cam site. At any given time of the day you can expect to find around 200 cam girls online. While the site does have male and couples cams listed, it doesn't appear as though any are ever online. You should only choose SecretFriends if you want female cam girls only.
While the selection on SecretFriends might not look like the biggest, the girls are very good looking. The girls on the site are hand picked by the site admins, maintaining a high standard across the pages.
Registration on SecretFriends is completely free. You can find some nudity in the free chat rooms, but most of the girls prefer to strip only in the paid show types. Private shows have a set price of 2 credits a minute or 3 credits a minute for a VIP show other users can't spy in on.
---
CamSoda.com
When it comes to technological innovation, CamSoda stands ahead of the pack. CamSoda was the first cam site to enable c2c over mobile devices. Unlike other cam sites where the models have to download separate programs or add-ons to Spin the Wheel or Roll the Dice, CamSoda built gambling functions directly into the interface. Many cam girls give you the option to Spin the Wheel, Roll the Dice, Play Slots, or Scratch Off Numbers for prizes.
Visit CamSoda.com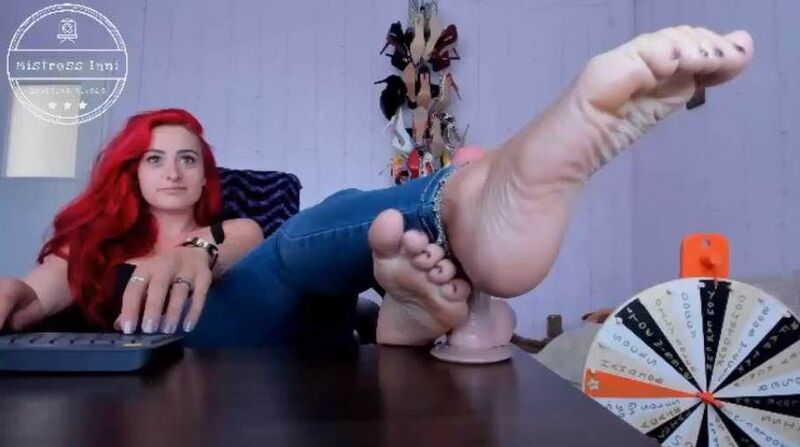 CamSoda usually average between 400 and 600 online cam rooms. These rooms include a decent selection of transgenders and straight couples, but you will not find many solo men. CamSoda has primarily south American women, with North American women logging on later in the day. A European selection is usually available regardless of the hour.
CamSoda is a completely freemium site. You will find plenty of nudity across the various rooms. You can hover your mouse over one window, to get a live preview of all the rooms on the page at once.
You can register on CamSoda for free. It will allow you to start creating a favorites list as well talk in many of the available rooms. Private shows start off for as low as 6 tokens a minute, but you can't search by price and the average is closer to 24 credits a minute. This price is often inclusive of cam2cam and a free show recording.
---
Chaturbate.com
Chaturbate has more webcam models than any other cam site. At any given time of the day, Chaturbate has more than double the number of cam rooms online than any other site. While Chaturbate doesn't have any inbuilt gambling functionality, there are plenty of coders which built add-ons for the girls. You can find Tokens Kkeno, Dice Games, and Wheels of Fortune, with some girls even doing full on Raffles.
Visit Chaturbate.com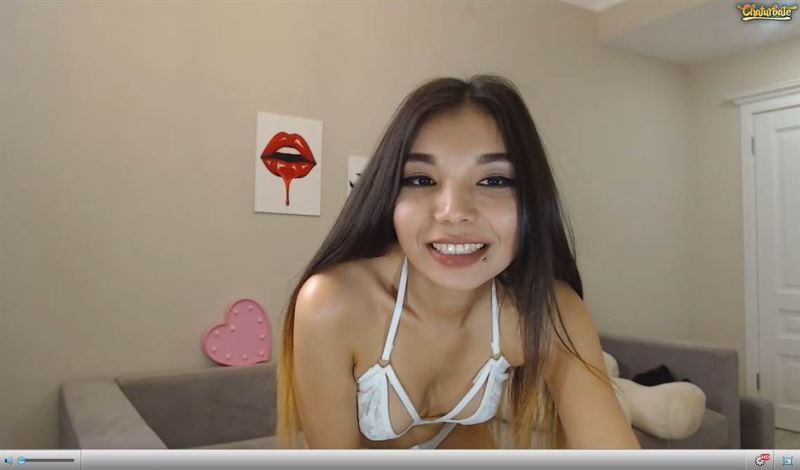 During peak hours Chaturbate can have over 6,000 cam rooms online. These rooms include female cams, male cams, transgender cams, and couple cams. Whatever you are looking for, you should be able to find it on Chaturbate. But, the site uses a tag system which isn't too efficient, so you might have to do quite a bit of searching.
Chaturbate is free to use and you can check out any of the available rooms that aren't in a paid show type. There is plenty of nudity on the site, though there isn't a preview function. Thankfully, you can open as many rooms at once as you want.
Registration on Chaturbate is free. You can start curating a favorites list, but you will remain as a muted grey in most of the rooms. To get proper talking rights, you are going to have to purchase tokens at least once on the site, with some rooms muting you until you tip. Privates shows on Chaturbate start off for as low as 6 tokens a minute, with a huge selection available at all price levels.
---
MyFreeCams.com
The original tip based cam site, MyFreeCams essentially started the whole gambling trend. Before MyFreeCams, users had to spend cash per minute for a private show. Once MyFreeCams and it's free rooms came around, girls had to start competing on how to keep a users attention, resulting in real life Spin Wheels and Raffles. Many years down the line, many of the cam girls on MyFreeCams still use the same tried and tested games.
Visit MyFreeCams.com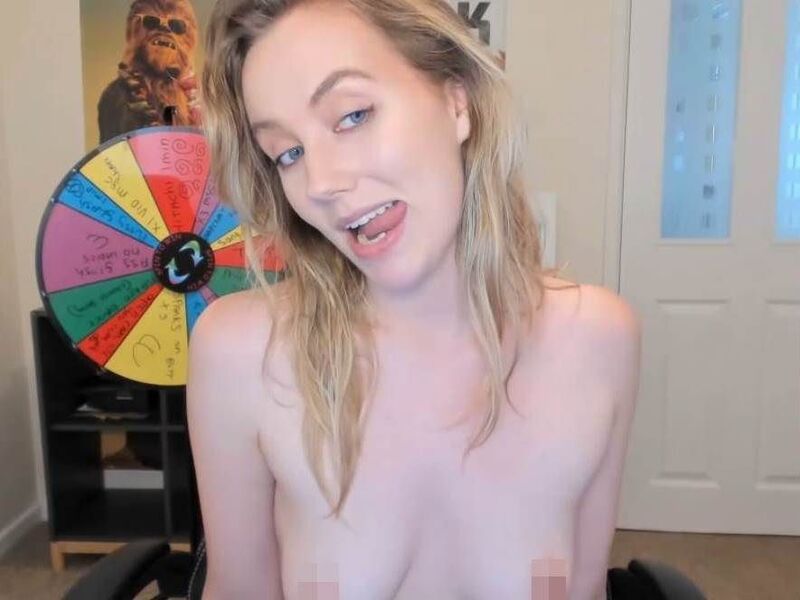 MyFreeCams peaks at around 1,500 cam girls. The girls are diverse, with a plentiful selection from all across the globe. Unlike most other cam sites, MyFreeCams does not have any other genders available other than women. It is a girls only site. There only boy-girl content you can find is in the videos you can purchase in the model profiles.
The layout on MyFreeCams is honestly messy. The first time you arrive on the site it feels like everything is all over the place. While it might not be overly intuitive at first, it doesn't take too long to find the features you need.
While MyFreeCams has free registration you will be muted in virtually all of the chat rooms until you purchase some tokens for yourself. Most users prefer to just tip in the open rooms, as private shows have a set price of 60 tokens a minute, which is far higher than the average price on other sites.
---
Cam4.com
Overall, Cam4 really isn't that great of a cam site. It usually ranks very low in our in-depth articles and blogs, and doesn't rank that highly as a cam site either. The site is littered with ads, the video screen is tiny, and HD quality on the site is often a laughable 648p. There are actual HD rooms too, but those that aren't HD are also tagged as such. Some girls include the option to Roll Dice, play Token Keno, or other games, but only one game is available at a time.
Visit Cam4.com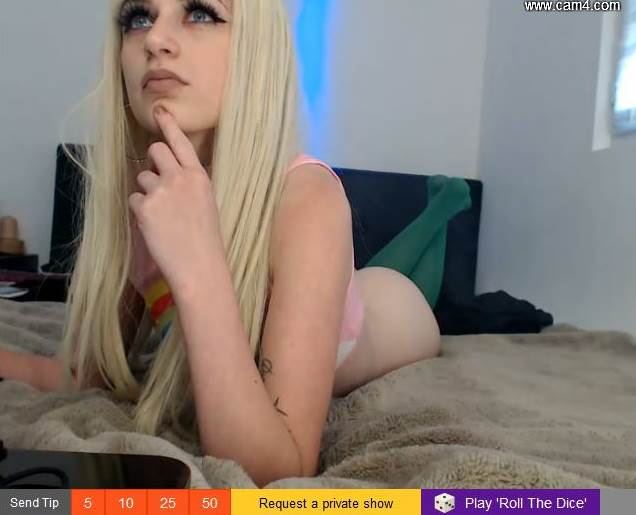 Cam4 has a large variance in model count throughout the day. At the high point, you will find over 2,000 chat rooms to choose from, but during the slower hours, the numbers drop closer to 800. The site is quite varied in selection, with a large selection available in all the genders and from all the corners of the world.
One of the reasons we aren't huge fans of Cam4 is their use of ads. You will need to pay a monthly fee or watch an ad each time you open a new cam room, which can be quite a few times before you find right room.
Registration on Cam4 is free and you will be able to talk in virtually all the rooms. But, as a free user you will go largely ignored. To get the full benefits of the site you will need to splurge for the GOLD membership, which gives negligible benefits. Private shows can start for as low as 6 tokens a minute, but the average price is quite a bit higher.
---
Conclusion
Most cam sites have wheels of fortune and dice games. CamSoda and Cam4 have inbuilt functionality for it, while on MyFreeCams and Chaturbate the hostesses download apps to make it happen.
It's impossible to gauge how much the gambling options will cost on each site, as the cam girls are at complete liberty to charge their own prices. You will find huge price discrepancies even while staying on the same site. On Chaturbate for example, some girls will only want 15 tokens to spin the wheel, whereas others will want 200.
The only cam site you can win credits through gambling on in SecretFriends. The Games section is basically a casino where you can win some nice jackpots. Your winnings can only be used on the cam girls on the site. You can't cash out.
Visit SecretFriends.com
---