The 5 Adult Cam Sites That Are Most Like Cam4
5 Adult Webcam Sites Simliar to Cam4, But better
Overall, Cam4 is a decent cam site at best. Cam4 hides too many features behind the paid monthly VIP membership. These 5 cam sites are each better in every sense of the word. From the ability to full screen, to generally better video quality, each of the 5 sites below is similar to Cam4, but better. Find out what each of the sites has in common, and what makes them more worthy of your time.
Since you were looking for sites like Cam4, we provided a list of only freemium sites, just like Cam4.
CamSoda.com
CamSoda is our favorite freemium cam site. CamSoda might not have as large a selection of chat rooms as Cam4, but they have way better features and you don't need to pay extra to use them. The key difference between the two sites, is the ability to cam2cam on mobile devices. On computers, you get live previews of the whole page at once.
Visit CamSoda.com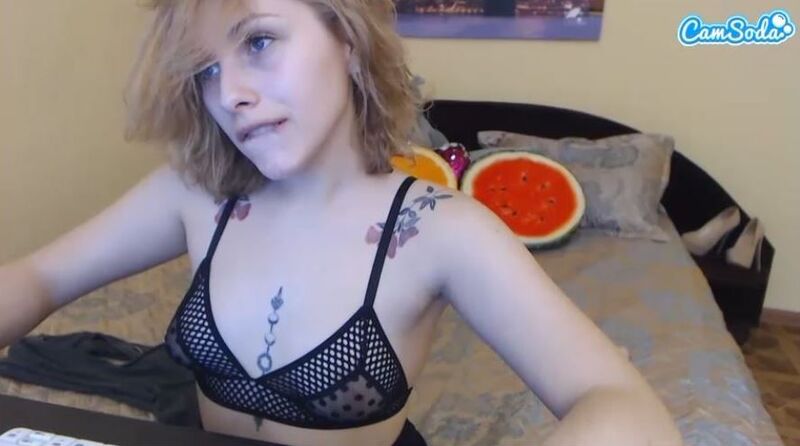 With 400 to 600 models online on average, CamSoda's line up is composed mostly of cam girls. There are a few transgenders and couples, but nearly no solo men. As a tipped based chat site, many users tip for goals and requests, just like they would on Cam4. The media buying section on CamSoda is more well-organized, so if you like buying videos, enjoy.
Beyond the free shows, you can also invite the models to Go Private. Going private is usually inclusive of cam2cam as well as a free recording of the show you watched, but it differs from model to model. These shows start off for as low as $0.60 a minute, but the average lies closer to $2.40 a minute.
By and large, the customer support on CamSoda is more or less the same as on Cam4. You have an FAQ section and an email to contact. There is a slight advantage to CamSoda. There is a live chat support room, but it's manned by just one woman and she doesn't exactly work according to any known work schedule.
---
Chaturbate.com
If you thought that Cam4 had a lot of webcam models, prepare to be blown away. Chaturbate on average has about three times more models than Cam4. You can go full screen, the video quality goes up to 4K, and people generally tip more in the rooms meaning there is more excitement going around than on Cam4.
Visit Chaturbate.com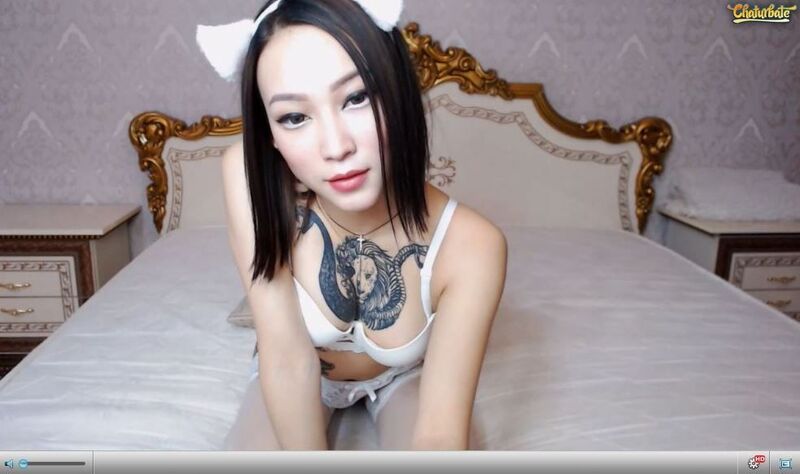 With upwards of 4,500 webcam models online, Chaturbate is truly a behemoth. By the time you scroll to the last page, hundreds of new chat rooms will have logged on. Chaturbate has the biggest selection of webcam rooms in every category. They have more men, women, trans, and couples sex chat rooms than any other site. These rooms are all completely free and keep going thanks to tips.
Chaturbate is always bustling with excitement. It's so busy in fact, that you will often need to switch to private shows if you want to be able to hold any sort of serious conversation with a girl. Private shows start for as low as $0.60 a minute, but the average price is closer to $3.00 a minute. Cam2cam is not included, but can usually be tipped for separately. That being said, you will need to set up cam2cam on Chaturbate manually. A recording of the show may be included, but it changes from room to room.
Customer support is not the strongest point on Chaturbate. You will be mostly limited to the FAQ section and to emails. It's not the most convenient, but it usually gets the job done.
---
MyFreeCams.com
MyFreeCams has more or less the same amount of webcam models online as Cam4, but on MyFreeCams, they are all female. You won't find any non-plastic penises on the site. All of MyFreeCams' features become free to use once you have made your first purchase on the site. You can open up multiple chat rooms, adjust all their screen sizes, and get even get previews like on CamSoda, albeit with more lag.
Visit MyFreeCams.com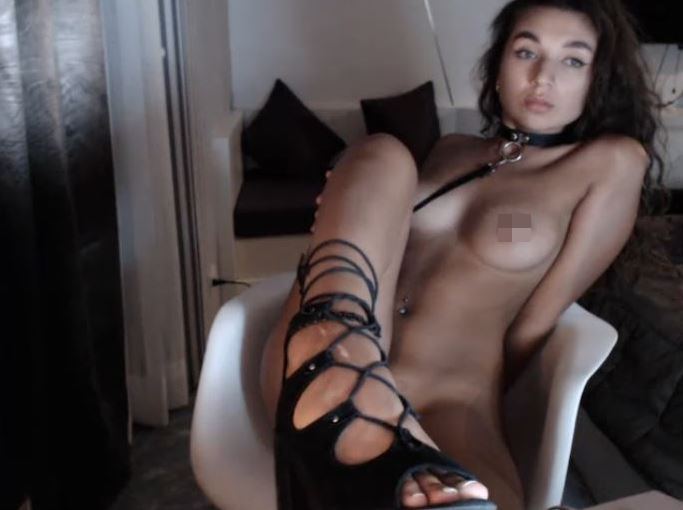 With well over a thousand webcam models on average, the selection on MyFreeCams is nothing to scoff at. The rooms are operated by tips, just like on Cam4 and every other site on this list. The girls perform for requests and for goals. As mentioned, the selection is entirely female. This can either be good or bad, depending on your sexual orientation.
The chat rooms on MyFreeCams can get very busy very quickly. For added intimacy and to not have to tip for a million different requests, some users prefer switching to private shows, though they are expensive on MyFreeCams. The site has a set price of $6.00 a minute. Like on Chaturbate, cam2cam on MyFreeCams is not included in the private show cost and must be set up separately.
As with most other freemium sites, the customer support on MyFreeCams is not that great. There is an FAQ section and you can contact them by email. The FAQ section on MyFreeCams is more extensive than on other sites. It's so extensive in fact, that they won't respond if the question is already answered.
---
BongaCams.com
BongaCams is the most popular free cam site in Europe, and it's easy to see why. The site has a big selection of webcam models and great features to keep users entertained. While BongaCams has pop-up's just like Cam4, that is the only bad feature they have in common. BongaCams has added many cool features, such as cam2cam at the click of a button in during free chat and picture and picture scrolling.
Visit BongaCams.com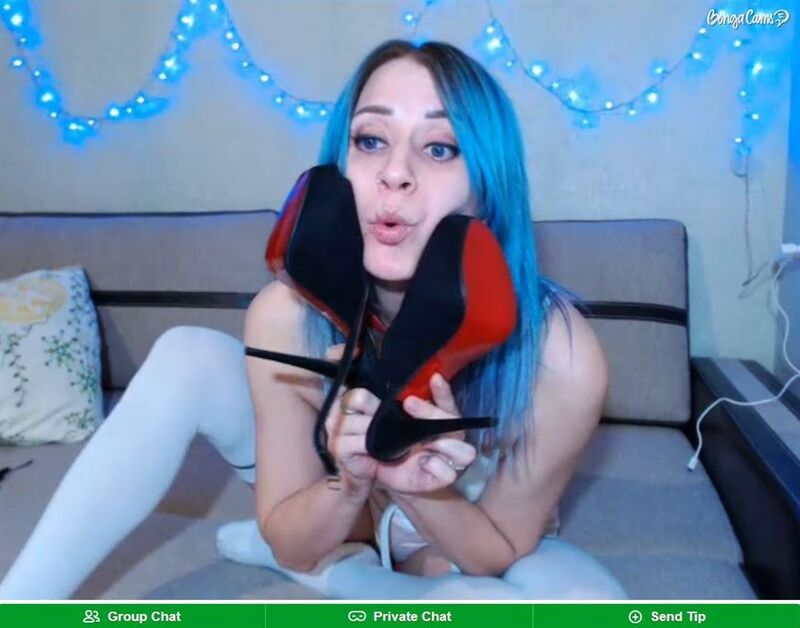 There are usually between 500 and 800 live cam rooms on BongaCams, with the majority of them being female rooms. There is quite a large selection of couples, and transsexuals. While the selection of male chat rooms on BongaCams is smaller than Chaturbate, it is larger than what you will find on Cam4. Users tip for requests in the rooms, but there aren't usually set goals.
There can be thousand of users in the free chat rooms at once. It can be quite hectic if everyone is talking at once. Private Chats give you more control over how the shows play out. There is a set price of $3.00 a minute for private shows on BongaCams. These are usually inclusive of cam2cam. You can also cam2cam in the free rooms, though the price for that changes from model to model.
Out of the purely freemium cam sites, BongaCams offers by far the best customer support. Once you have completed once purchase on the site, you get access to live chat, getting you immediate assistance whenever you need it. VIP members get access to the concierge service, granting them even better support.
---
Flirt4Free.com
Overall, on this list, Flirt4Free is the site that is the least like Cam4. But at the same time, that's because Flirt4Free is leaps and bounds better than Cam4. Flirt4Free is #4 on our list of best webcam sites, Cam4 is #19. Flirt4Free is more of a premium site than the others on this list. That being said, you can find a decent amount of free nudity, mostly in the Party Chat rooms.
Visit Flirt4Free.com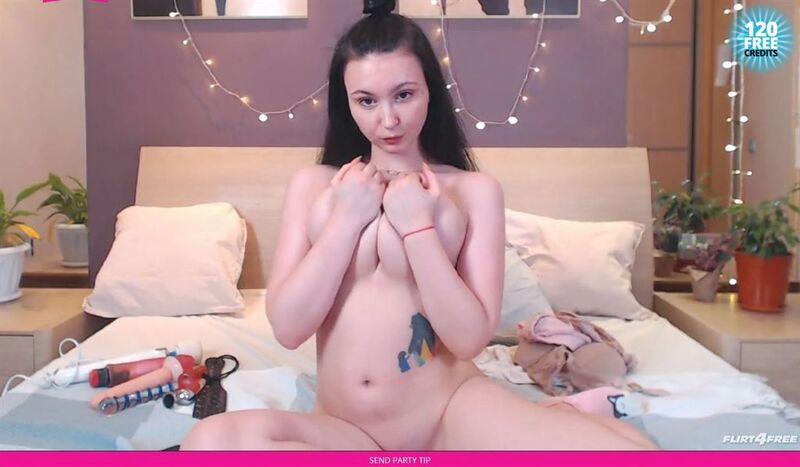 The selection on Flirt4Free is smaller than the other sites, with 400-600 models online on average. The reason for the smaller number, is because Flirt4Free continuously prunes its database. Models deemed unworthy are quickly removed from the site's pages. You can tip for requests, but the free chat rooms don't have goals, only some of the party chats do.
Flirt4Free relies mostly on paid show types. These start for as low as $0.55 a minute, but the price fluctuates greatly according to who you choose. You can find many rooms for $3.00 a minute, but if you're feeling wealthy, there are even rooms for up to $12.00 a minute. Thankfully, private shows on Flirt4Free are inclusive of both cam2cam and 2 way audio, though the model isn't obligated to watch.
As a more premium site, Flirt4Free offers fantastic customer support – the best on this list. BongaCams is only better if you are looking for a totally free experience. On Flirt4Free, you can contact the support team through live chat, email, or even the phone.
---
Conclusion
The above 5 cam sites are all like Cam4, but better. Some of the features that Cam4 gives you in it's paid Gold membership are absolutely lackluster- other sites offer them for free.
You can go full screen in any of the sites above, without having to pay a monthly fee. On most of the sites, you can actually adjust the size of the video completely as you see fit.
Bongacams and LiveJasmin (which isn't on this list, but is our #1 recommendation) both offer the picture-in-picture while watching feature for free.
Chaturbate and MyFreeCams give you the option to Private Cam Mode – starting a password protected chat room of your own.
Emoticons change from site to site, but generally speaking the other sites on this list all have more or less the same stuff. Chaturbate and BongaCams will let you post GIFs in the chat rooms, though some of the models might get pissed off at you.
We recommend checking out each of the sites, to see what selection is available there, after all – you will usually buy where you think the girls are the hottest. That being said, if you don't have the time to click around, then we recommend checking out CamSoda. It's absolutely free and you can check out all the features before you've even created an account.
Visit CamSoda.com
---