The 6 Best Adult Webcam Sites for Virtual Sex
Best Cam Sites for Virtual Sex
There are many sex cam sites online, but few of them offer a genuine virtual sex experience. These are the 6 best cam sites for virtual sex. Each site takes a different approach to it. On some sites, you can literally hook up your sex toy to the model's, while on others, you can put on a VR headset, to feel like you're really there.
Cams.com
Cams.com was the first cam site to introduce interactive sex toys for the purposes of virtual sex on webcam. The feature is called the Connexion. You connect your Lovense Max toy to the girl you are watching's Lovense Nora, and the two toys respond to each other's signals. As you thrust, she feels it, and as she clenches, you feel it.
Visit Cams.com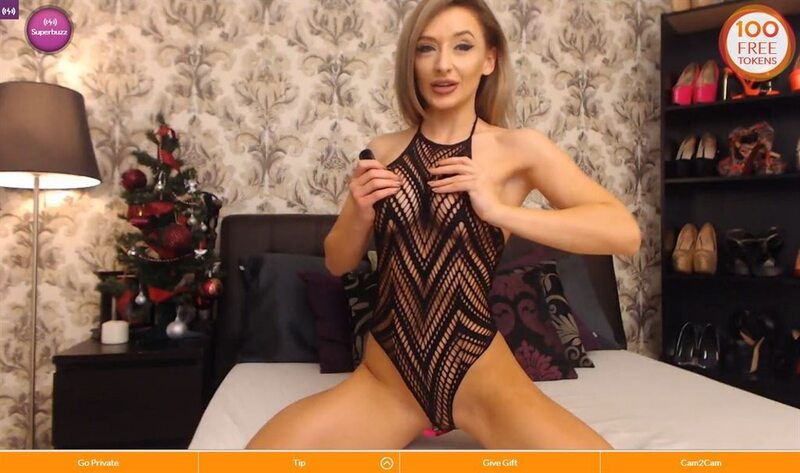 Cams.com is the best site for virtual sex cams, but it is considered expensive compared to the other sites on this list. In private chats, you have to pay extra to cam2cam, and you have top pay extra again for the Connexion feature. Turning on both will cost you an average of over $5.00 a minute. You can lower the cost by joining individual model fan clubs, but it's only worth it if you intend to go back to the same girl again and again.
With just over 300 female models at a time, Cams.com isn't the biggest when it comes to selection of models, but when it comes to selection of rooms with virtual sex cam capabilities, they are the best. They usually have around 40 babes that you can connect your sex toy to.
Cams.com recently revamped their sites infrastructure. They greatly increased the video screen size, and even managed to improve on the already stellar video quality. While 4K and VR are not available, you will find that many of the rooms on the screen feel very lifelike, especially if you have a good monitor.
---
Flirt4Free.com
Flirt4Free has it's own 2-way interactive webcams for virtual sex. You can download the Feel Connect app, for added support. What should interest you most, are the rooms marked with blue Interactive banners and the rooms marked with purple 2-Way Interactive banners. These are the rooms where you can easily connect your sex toy.
Visit Flirt4Free.com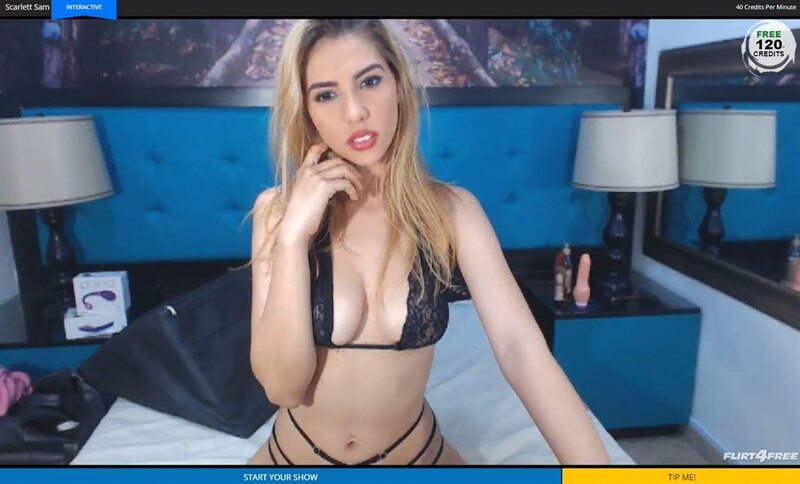 Taking control over a model's toy doesn't cost any additional money, but it can only be done in genuine private shows, that means no Multi-user shows. To get everything to work properly, you will need to download the aforementioned app. The purple bannered rooms are the rooms you will need to look for if you want to fuck the model. They are very rare, but are worth the money. They usually cost upwards of $6.00 a minute. Cam2cam does not cost extra.
Flirt4Free is very comparable to Cams.com in model count. They have vastly different girls, but they both have roughly the same numbers. There are far less fully interactive rooms though. You will be lucky to find more than a couple at any given time. Sometimes, there are none online.
Flirt4Free also recently revamped their site, though the changes they made weren't as drastic. After upgrading to true HD just a few years ago, they have now updated their categories menu as well, to help users more easily find their kinks and fetishes. The site retained it's View By button, for easy accessibility.
---
Stripchat.com
Stripchat has many models who use a Lovense toy, or other kinds of remote controlled sex gizmos during their open and private live shows. It's the only site to still promote a virtual reality (VR) chat option; and if you have a Kiiroo device, you can pair it with the model's device – giving you that maximum simulated cyber sex pleasure effect.
Visit Stripchat.com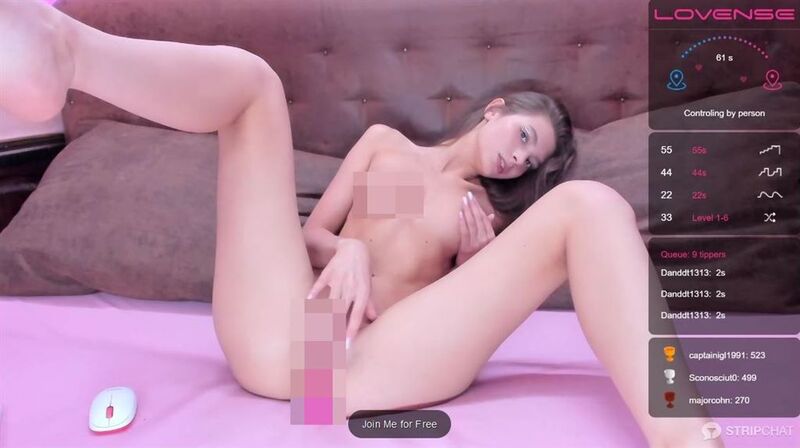 Each Interactive Toys room has its own menu of costs for interaction, and fees will differ from room to room; as well as whether the model is using a Lovense or Kiiroo toy. Pricing varies according to duration, and the level of intensity of the vibration (or thrust) so be sure to first check before you get busy buzzing.
On Stripchat, the use of stimulators which members can control / or connect to is popular; on average close to almost half of online models are tagged for interactive sex toys. It's a site where the models can set their own rates and therefore it has a broad pricing structure ($0.80 a minute – $12.00 a minute). That said, fortunately over 50% of the girls here charge $2.40 a minute & under. Private Chat & Cam2Cam Chat are separate show modes, but sometimes cost the same.
You can get up to 4K, but only in the VR chat rooms. And while it's the only platform to still offer a genuine virtual reality (VR) experience, we would like to see more models with immersive & tactile gear to boost the site's true virtual sex cams potential.
---
CamSoda.com
CamSoda doesn't have any built in features for virtual sex, so you can't connect your sex toy to the models. But, what you can do, is quickly and easily take complete control over a model's Lovense toy. While there is no way to search for the function, many rooms offer a Control Her button. You tip once, and get control of a toy for a set amount of time.
Visit CamSoda.com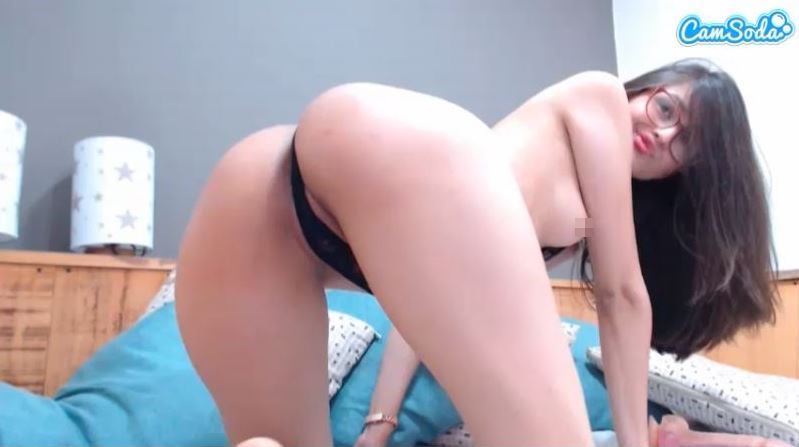 The toys which the girls on CamSoda use are the Lovense Lush, not the Lovense Nora. The difference between the two, is the size, power, and how the toy itself is used. The Lush isn't a handheld toy. It is the pink antenna you often see sticking out of cam girls underwear. The vast majority of the models on CamSoda use the toy, however, the price and duration change from room to room. Sometimes, the option isn't available, and you you will need to tip manually.
CamSoda usually has 400-500 models online, of which over 90% are female. You will find that some of the girls on the site also have the Lovense Nora, and are capable of full on virtual sex if you both download the same app, but generally speaking the girls are horrible at tagging themselves, so you will need to ask in each room individually.
CamSoda hasn't undergone many changes appearance wise, but they have definitely improve upon the infrastructure. It was actually the first cam site to have cam2cam on mobile devices. While the search functionalities on the site are not the greatest, the fact that you can get a private cam2cam show with a free show recording for as low as $0.60 a minute is.
---
xLoveCam.com
xLoveCam is a great site to fool around with European girls in virtual sex games, and since 2006 has been a consistent source for cheap video chat. Not all the models use tip-controlled toys, but thankfully you can narrow down the browsing gallery by using the SexToy Controller filter. Here, you only get access to the babe's 'pink pussy pleasing gadget' during fully exclusive private shows.
Visit xLoveCam.com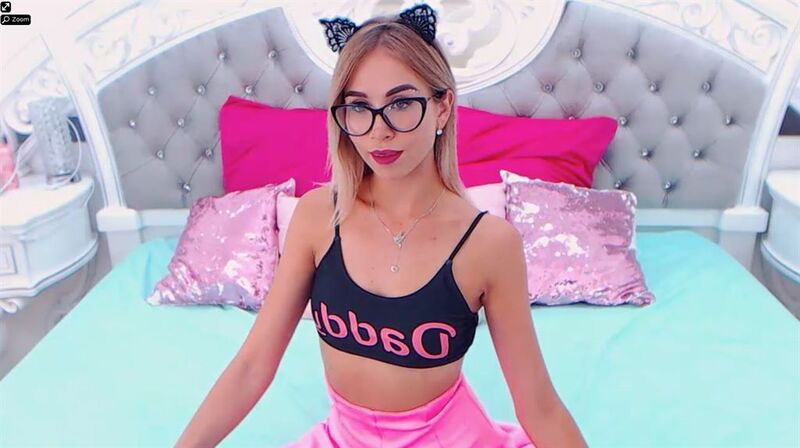 Some girls prefer the Lovense Nora, while others clearly favor the Lovense Lush; either way, control over these stimulators is only possible in Xclusive Chat mode (which is 100% private, and others can't spy in).
It might not have as an active model base like on some other sites, but the girls on xLoveCam speak way more languages on average – which means that during virtual sex you get to hear the girl orgasm in a foreign accent. And though guests are welcome to join in the free shows, they only get 1 minute viewing time per room before being removed & redirected to the signup page. So it really pays to register as a Basic member just so you can enjoy uninterrupted viewing in free chat mode.
xLoveCams virtual sex shows kick off from $1.20 a minute, and average out around $1.80 a minute. All things equal, premium cam girls can charge way more; sometimes upwards of $3.00 a minute. When you subscribe as a VIP, all of your paid chats automatically get upgraded to Xclusive Chat – giving you direct access to the babe's preferred sex toy.
---
Chaturbate.com
Chaturbate might be known as the king of free sex cams, but it really has a lot more to offer than just free cams. Chaturbate is currently the only xxx webcam site to offer 4K streaming. They are also now one of the first sites to offer VR, which can also be watched in 4K. That being said, it's more about seeing than feeling on Chaturbate.
Visit Chaturbate.com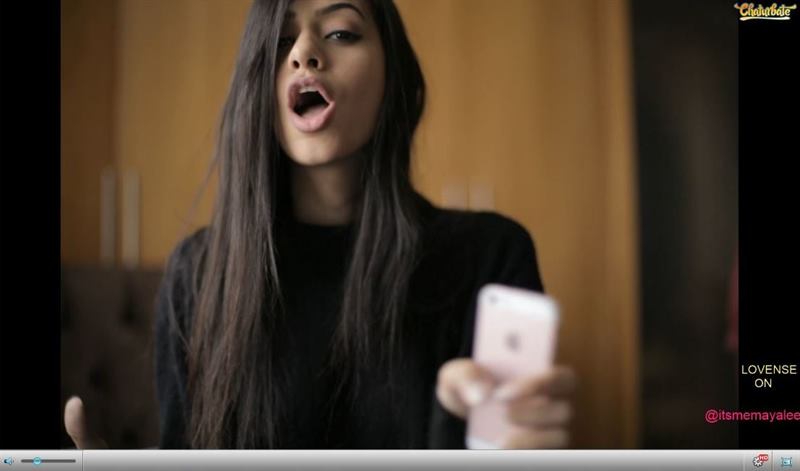 Like on CamSoda, the girls on Chaturbate are also super likely to be using the Lovense Lush toy. There is no button to directly turn it on, but some girls do offer the option in their tip menus, so keep your eyes peeled. The prices for the feature vary greatly from room to room, so it's impossible to give a proper estimate. There currently aren't many 4K and VR chat rooms available, and searching for them is honestly not very easy at all.
There are well over a thousands cam girls live on Chaturbate right now. While cam2cam is not included during private shows, you will find that you can usually tip for it. You can even get a girl to watch you without paying for a private show. It won't be free, but you won't have to pay a fee per minute.
Chaturbate has been so popular, that they decided that they are doing pretty much everything right. The layout and design have not changed one bit since the launch, but they have been introducing new streaming technologies. While 4K has been available as an option for over a year now, VR is still very new.
---
Conclusion
At the end of the day, most cam sites have virtual sex as an option, but only with individual cam girls. There usually isn't a search functionality, to help you find the cam girls with sex toys that will connect to yours. If you are down for the search, you can find some seriously good deals on CamSoda and Chaturbate, but finding the girls that offer it can be a truly arduous task.
If you want to go by ease of use, then Cams.com is the clear winner. They have been pushing the Connexion feature for far longer than any other site. They were the first to realize that users want to be able to do more than just watch and tip. They knew that users want to feel too.
As the pioneers, their prices might be slightly higher, but what you get is a virtual sex experience that is hassle free.
Visit Cams.com
---