The Best Bitcoin Sex Cam Sites – Pay for Cam Shows with BTC
The Best Bitcoin Sex Cam Sites – Learn to Use Them Securely
A Bitcoin cam site is any sex cam site that takes Bitcoin as a method of payment. Bitcoin is a cryptocurrency, a virtual currency created as part of "A Peer-to-Peer Electronic Cash System." Since BTC is unregulated and virtually untraceable, it's easy to see why security minded users prefer to use it as a payment method for live cams.
The seven sites below are the best sites around for using Bitcion, for multiple reasons. They offer low costs, a premium live cam experience, provide services from the best models around, include mobile platforms with cam to cam capabilities, and much more. Continue reading for a brief summary of each site and what if offers beyond its payment options.
---
CamSoda.com
CamSoda is our favorite freemium cam site, if only for the stunning main gallery page providing a live stream of numerous models in different stages of undress and sex acts. As a freemium site, it's mostly tip based, which is good news for those not looking to spend top dollar. For those who still want a private chat, there are plenty of performers happy to oblige. Many of the models even include free show recordings, so you can rewatch your journey together whenever you like.
Visit CamSoda.com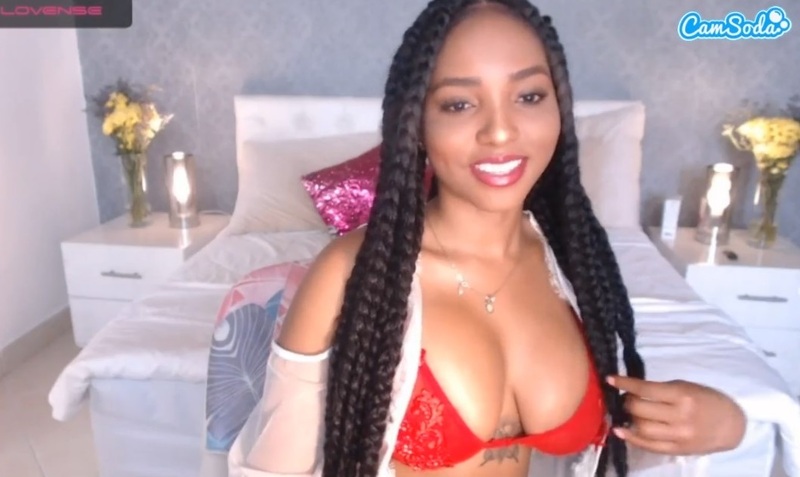 CamSoda hosts incredibly cheap private cams that start at the very low price of $0.50 a minute, which includes cam2cam and 2 way audio, while the average price is closer to $1.80 a minute. The site also has a fantastic mobile platform, the best around in fact, with excellent cam to cam capabilities.
The price when buying with Bitcoin on CamSoda stays the same as when using a credit card.
Purchasing tokens on CamSoda: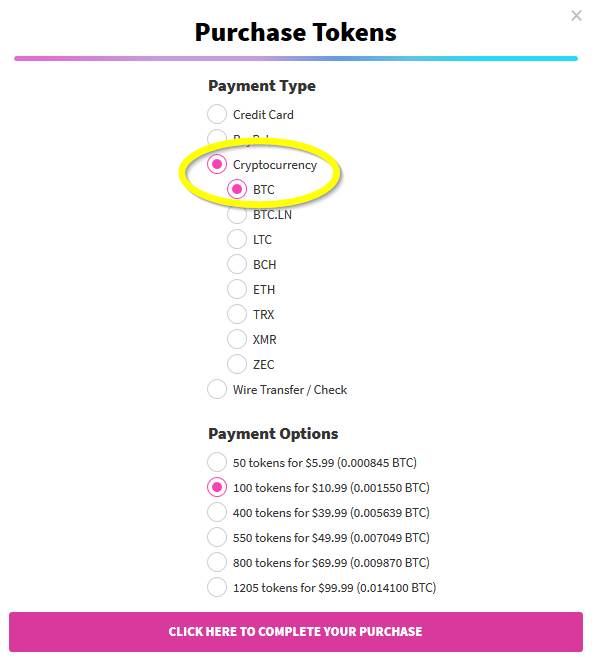 Click Add Tokens.
Choose Cryptocurrency and select BTC.
Decide which package suits you, and complete the transaction.
CamSoda is our best live cam site of 2023 for many reasons. Other than super low rates for privates, amazing amateur models, a mobile interface to rival any desktop site, and fun extras, CamSoda is a lively, fun live porn community. You'll never want for choice, variety and excitement on CamSoda.
---
LiveJasmin
LiveJasmin is the best Bitcoin accepting premium webcam site the internet has to offer. Its models are the most polished professionals equipped with the know-how and impressive skill set to cover all inclinations, fetishes, and special requests. You can even find performers that are exclusive only to the site. With 24/7 customer care, a loyalty program and great low cost options, LiveJasmin is a winner.
Visit LiveJasmin.com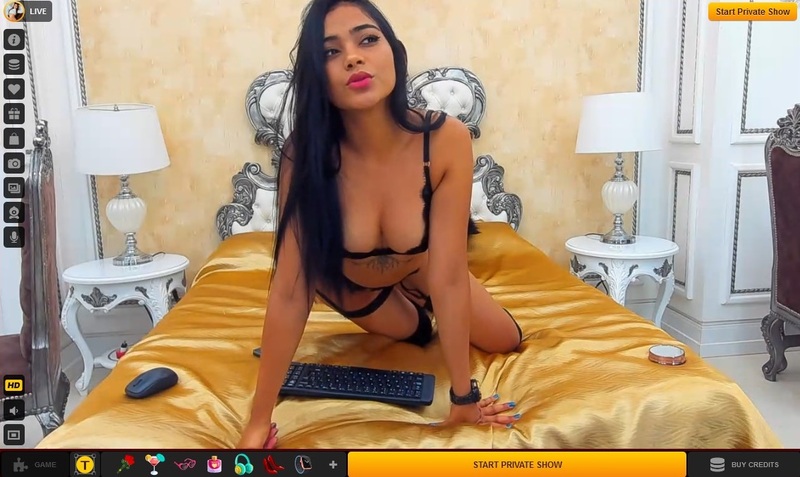 As a premium site, LiveJasmin has no nudity in the free rooms. If you want to get the girls naked, you're going to have to pay for a group or private show. Privates cost an average of $2.40 a minute, which is not inclusive of cam2cam or 2 way audio, and a minimum of $1.20 a minute. Models charge an extra 1-2 dollars a minute for each feature separately (cam and mic).
As a new user you can spin the wheel to receive up to 100% bonus credits on your first transaction.
Purchasing credits on LiveJasmin: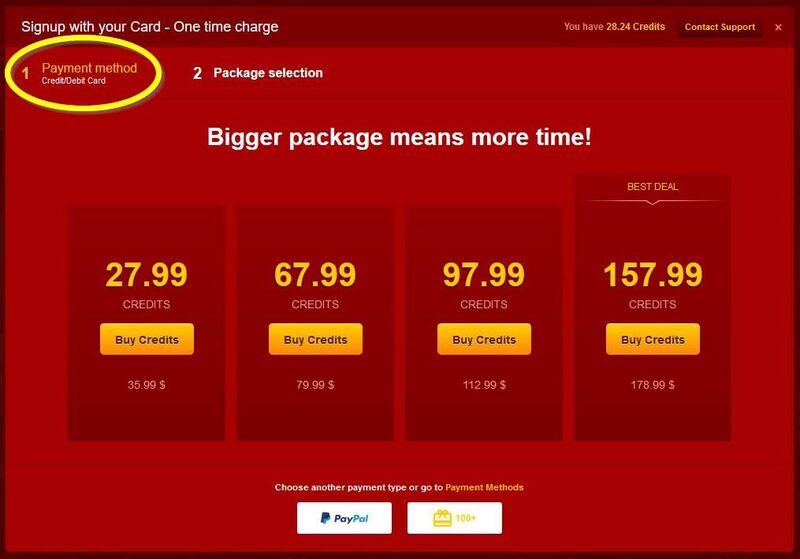 Click on Get Credits.
Select Payment methods below the packages.
Choose Cryptocurrencies, and then the credits package you prefer.
Select Bitcoin and complete the transfer.
LiveJasmin is a fool-proof site to have an amazing cam to cam session with a scintillating stunner. The ladies are vetted, trained, and taught to be the best performers around, and when you hover over the profile pics and them in their rooms, it's easy to see. This combination of style, grace, and sex personified is a powerful aphrodisiac.
---
Flirt4Free
Flirt4Free is arguably the most fun and naughty of the premium sites, perhaps because it is so fetish inclined. The models are not shy to sat the least, and you may even catch a few pulling some kinky tricks in their open rooms. Everything is first class, including the HD rooms, the stunning performers, a fantastic mobile platform, and even multiple low-rates options.
Visit Flirt4Free.com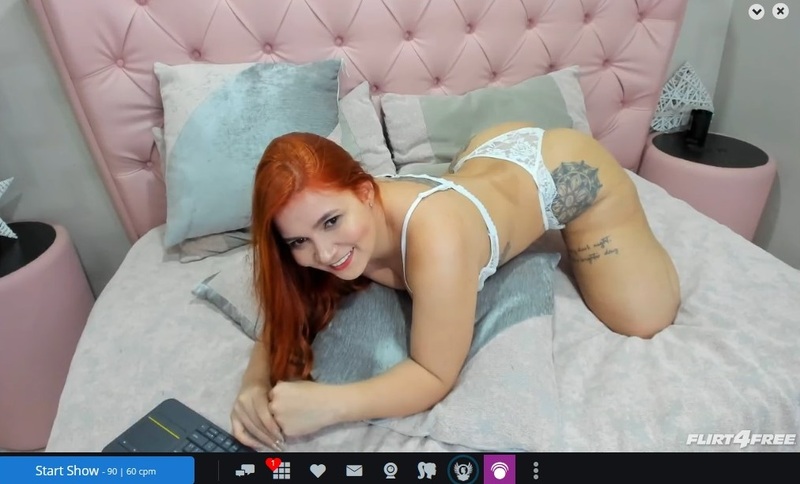 Flirt4Free has some nudity in it's free chat rooms, but a limited amount compared to truly freemium sites. Multi-user shows start for $0.50 a minute, which is inclusive of cam2cam to the first user. Private shows are more expensive, generally starting at $3.00 a minute.
The price of credits is the same when buying with Bitcoin, but you're unable to claim the free credits which you would have received by verifying your credit card as a first time user.
Purchasing credits on Flirt4Free: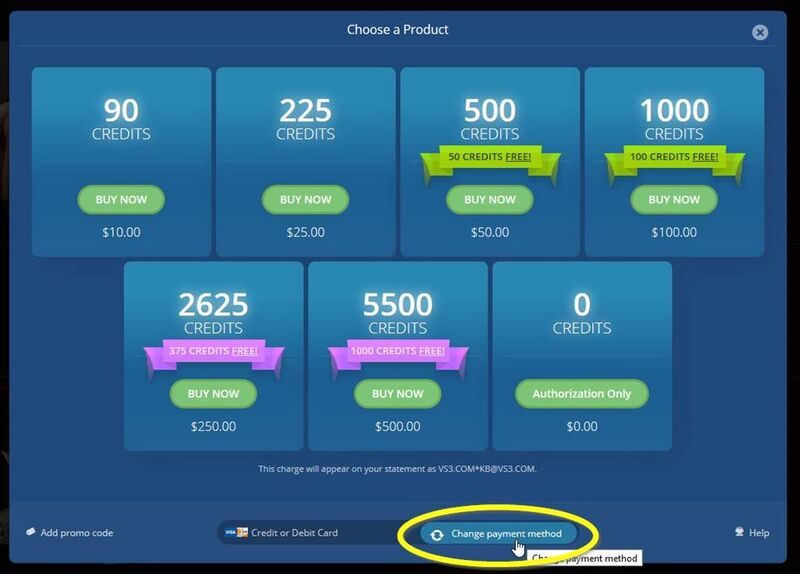 Click Buy Credits.
Select Change Payment Method.
Choose to pay by Crypto and click Buy Now under the package you want.
Choose Bitcoin and complete your purchase.
Flirt4Free is one of the best premium sites around because while it delivers on all premium draws such as fantastic 720p HD cams, it still has a freemium feel, and a nasty, naughty fetish community that even offers an Education Center for anyone wanting to learn more about the art of sex.
---
Chaturbate
Chaturbate is currently the most visited freemium cam site in the world. The site has more webcam rooms than anywhere else, more than 4,000 online at all hours. You'll find more females, males, and trannies than anywhere else, though the tagging system will make the search for your one special model longer. Chaturbate is a great place to find the more exotic, such as couples and threesomes/groups, as well as funky females that love dressing up and role-playing.
Visit Chaturbate.com
Nudity and sex are prevalent on Chaturbate, as most rooms are tip-based, and the models like to show off to get the most users who'll tip generously. This is why there will be quite a few models who'll not rush into a private show. Private shows start at just $0.60 a minute, averaging at $3.00 a minute. While you might get a free recording of your paid shows, cam2cam is generally not included and you need to set yourself up as a Chaturbate broadcaster to do it.
The price of tokens on Chaturbate is consistent when paying with Bitcoin.
Purchasing tokens on Chaturbate: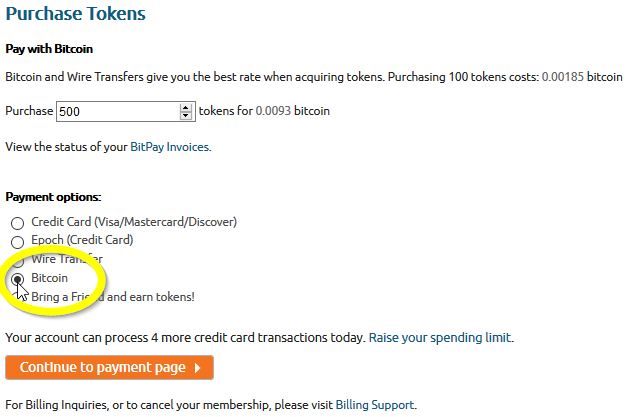 Click on Add Credits.
Select Bitcoin and enter the number of tokens.
Complete the payment with your eWallet and get your tokens.
Chaturbate is a great site to find the unexpected, models you never knew you needed – Dressed in elf costumes, crazy dyed hair and piercings, four performers in one room performing an orgy, and enough sex toys to provide hours on hours of entertainment, at times without spending a dime.
---
BongaCams
BongaCams is the most popular cam site in Europe, with an especially impressive selection of Russian and eastern European cam girls. While most cam sites have limited language options, BongaCams does its best to cater to users from all across the globe. BongaCams currently has 33 supported languages for you to choose from, along with a great mobile cam site that is just as good as the desktop site.
Visit BongaCams.com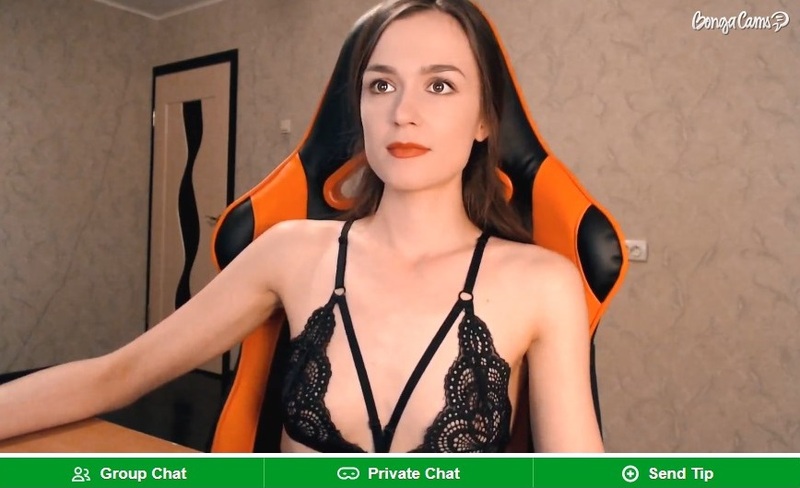 There are plenty of tip based shows on BongaCams. Many of the models set goals and you can tip for various requests. You can tip to cam2cam while in the free chat rooms, but if you want a private show there is a set price of $6.60 a minute.
BongaCams actually gives you more tokens when you purchase with Bitcoin than when you do with a credit card, and you can also can get 100 free bonus tokens by making a purchase while on your mobile.
Purchasing tokens on BongaCams: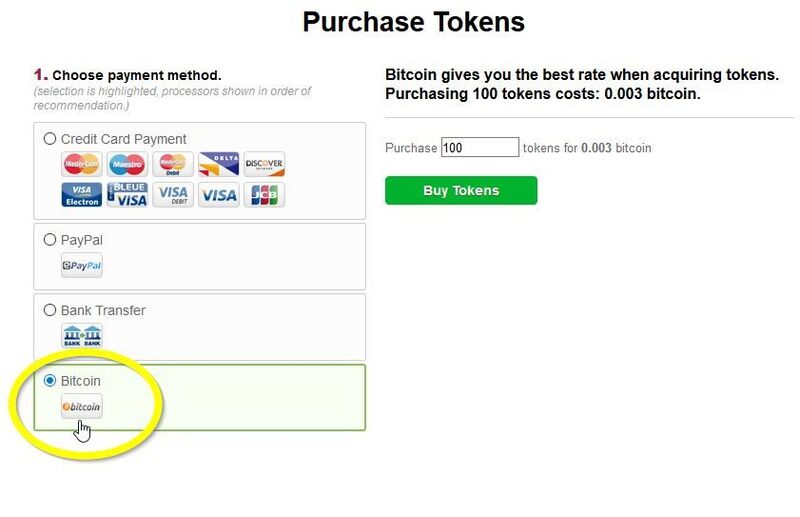 Click on Buy Tokens.
Choose Bitcoin and enter in the amount of tokens.
Click Buy Tokens and complete the payment.
BongaCams is a colorful site, full of colorful performers. If you enjoy a Russian accent, listening to romantic French sweet-nothings, or perhaps a Hungarian dominatrix to teach you how to behave, you have definitely come to the right place.
---
SecretFriends.com
The smallest cam site on this list, SecretFriends, has far less rooms than other sites and is limited to cam girls only. But, while the selection is quite small, it is undeniably full of gorgeous performers. The real selling point of this site is the low pricing, as all of the models have a single set price, which is far lower than what most other sites.
Visit SecretFriends.com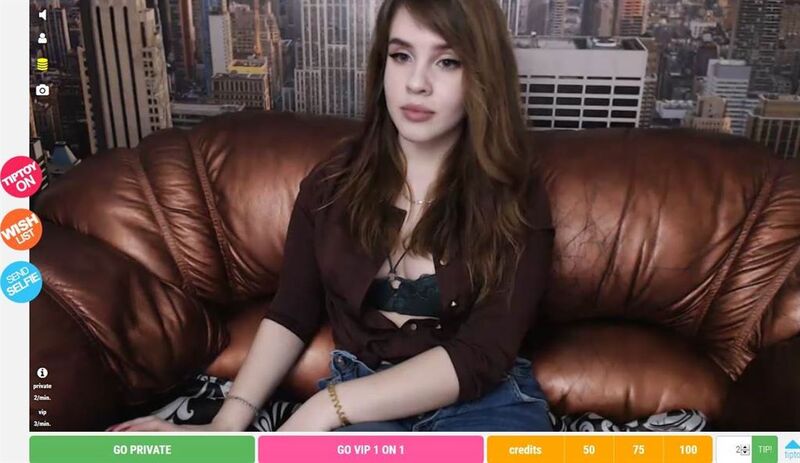 There is no nudity in the free rooms on SecretFriends and there are no set goals. Private shows are much cheaper than on other sites, with a set price of $2.00 a minute, which is inclusive of cam2cam and 2 way audio. But beware, there is no confirmation window when you start a private. You start getting charge from the moment you choose to Go Private.
SecretFriends prices remain the same when paying with Bitcoin, however you don't get the option to choose the larger packages which give you bonuses.
Purchasing credits on Stripchat: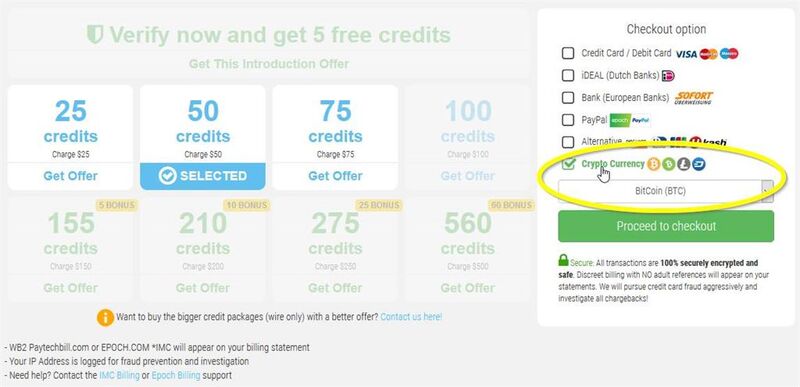 Click on your credits balance.
Select Crypto Currency.
Select your credits package.
Proceed to checkout and complete your purchase.
What makes SecretFriends unique and added to this list, are the extras features, such as the XXX Portal, which is home to thousands of hardcore movies you can watch, along with over 14,000 photos. Another fun feature is the Games section, hosting casoni-style games such as Blackjack, 5-card Poker, A Wheel of Fortune, and others. You can win up to 1,000 credits!
---
Stripchat.com
Stripchat is a rather unconventional live cam site. There is plenty of nudity and sex in the free rooms and a huge selection of models in all the gender categories. Not to mention, Stripchat is currently the only live cam site that offers VR cam shows. That's right, if you have the compatible tech, you can take the meaning of a private chat to a whole other level with virtual reality.
Visit Stripchat.com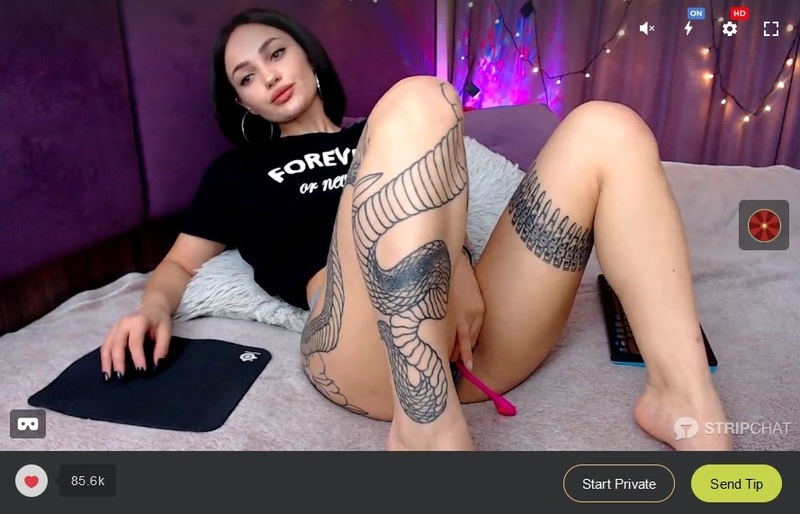 Privates start at $0.80 a minute, with a decent selection at all price levels, averaging at $2.40 a minute. Cam2cam is a separate show mode for which most models charge extra.
You'll notice that the tokens packages available to you when paying with Bitcoin are different to what is available with credit cards. The smaller packages are removed and bigger ones are introduced instead.
Purchasing tokens on Stripchat: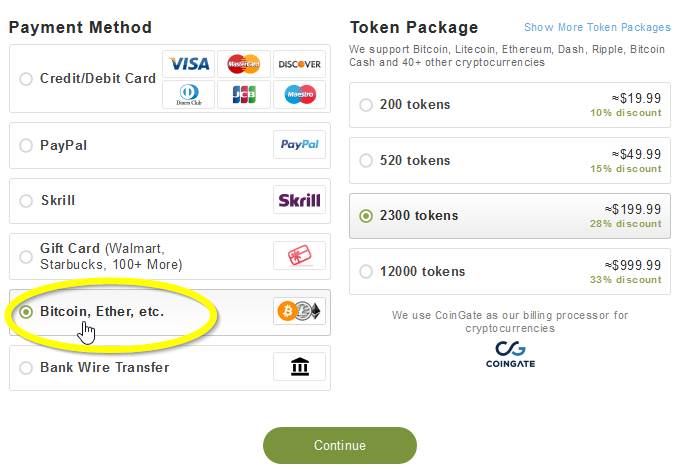 Click the green + icon next to your current token amount.
Select Bitcoin, Ether, etc., and your token package.
Click to continue.
Select Bitcoin and complete the transfer.
Stripchat is well known for its kinky performers, exhibitionists you can view in the open rooms of varying nastiness. Perhaps the most impressive feature is the category search, which holds hundreds of categories, and includes completely obscure, fascinating options, such as Yoga Granny, Colombian Non-Nude, Colorful, and a fun Mobile category for models who stream live from their phones.
---
Bitcoin Benefits
Privacy and security are the main draws of paying using Cryptocurrencies. However, in some cases, paying with virtual coins can be cheaper than using traditional forms of payment, and can even provide bonuses and special promotions, depending on the site.
Privacy
Bitcoin is arguably the most private method of payment in the world, other than cash. When you buy things with Bitcoin, there is no receipt and no bank statement. While every transaction is recorded on a ledger, they're anonymous and nearly impossible to trace back to a user.
Security
All the sites on this list offer top notch security, regardless of how you pay. However, live cam users can be more predisposed to use payment methods that keep them anonymous, while also protecting their bank and credit card info. With Bitcoin, all you need to do is create a secure password for your e-wallet.
Savings
Some sites offer better prices when you pay using Bitcoin, and this is due to the site making more money when users pay with Crypto. Without exchange rates and transaction fees, the site makes 100% of what you spend.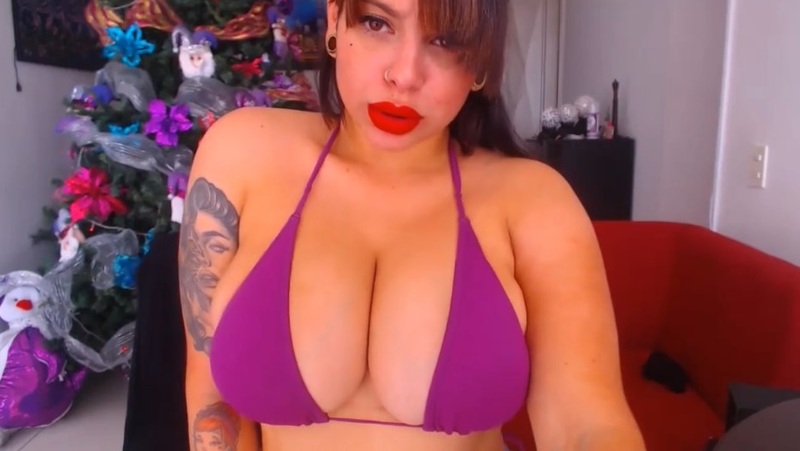 Bitcoin Bummers
Changing Prices
As the value of Bitcoin continues to rise, it can be argued that the cryptocurrency is a commodity which should be held like stocks. If you spend your Bitcoin today and the price jumps tomorrow, you might lose out. As such the ever changing rates can be a detriment to using it as currency.
No Chargebacks
With cryptocurrency, finding support is a challange, and remains between you and the site. You can't chargeback, and there's no Bitcoin hotline to help get your money back. Chaturbate is the only site that will give you refunds in Bitcoin.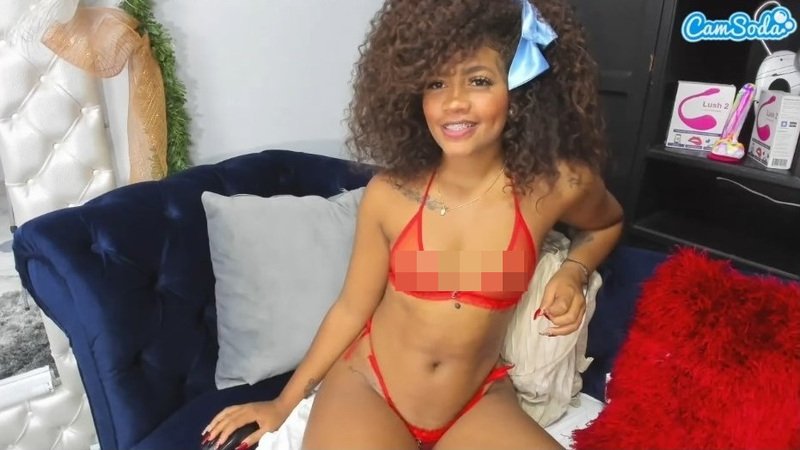 Conclusion
Bitcoin gives peace of mind, privacy and security that other forms of payment can't. You can also receive quite a few price breaks and fun promos on sites directed specifically towards Crypto using members. And while all seven sites are excellent examples of sites that provide this particular payment options, our top award much go to CamSoda, as the best freemium site around, offering not only low rates, the best amateur models, a great mobile platform and a beautiful variety of performers.
Visit CamSoda.com
---