The Only 7 Cam Sites That Are Really like Chaturbate
The 7 Cam Sites That Are Similar to Chaturbate
There are a lot of lists of "sites like Chaturbate on the internet", but when you get to the page, you realize that half the sites are paid private shows only, with no nudity for free. If there isn't any nudity in the free chat, you can't seriously say that the site is like Chaturbate. These are the only 7 sites that are actually like Chaturbate.
You don't have to pay for nudity, there's always a ton lurking around.
CamSoda.com
CamSoda is the cam site most similar to Chaturbate. There's always a ton of free action, and nudity is prevalent among the hostesses. Users can tip for goals or for requests. Like on Chaturbate, many of the models on CamSoda offer free show recordings to users who go into private sessions with them. However, unlike on Chaturbate, cam2cam isn't a pain in the ass to set up, and can even be done on the phone.
Visit CamSoda.com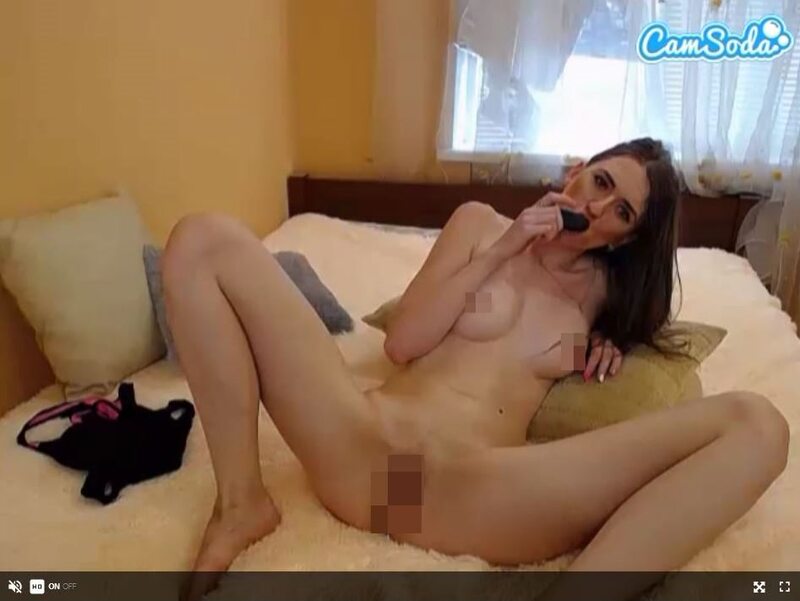 There is an average of around 500 models online on CamSoda. The majority of women, with a huge number of Latinas. It's hard to gauge prices for tip requests, but if you are looking for a private show, you can find them for as low as $0.60 a minute. You get mass room previews, which can help you quickly find a babe to watch.
Cam2cam, two-way audio, and free show recordings are often included during private shows.
---
Stripchat.com
Stripchat is very much like Chaturbate, but with a more premium look and feel. Everywhere you look, you will be able to find hot nude webcam models. While Stripchat doesn't have as many webcam models as Chaturbate, it is in second place in terms of total volume of cam rooms. Users can often be found tipping for goals, requests, and to buy various forms of media.
Visit Stripchat.com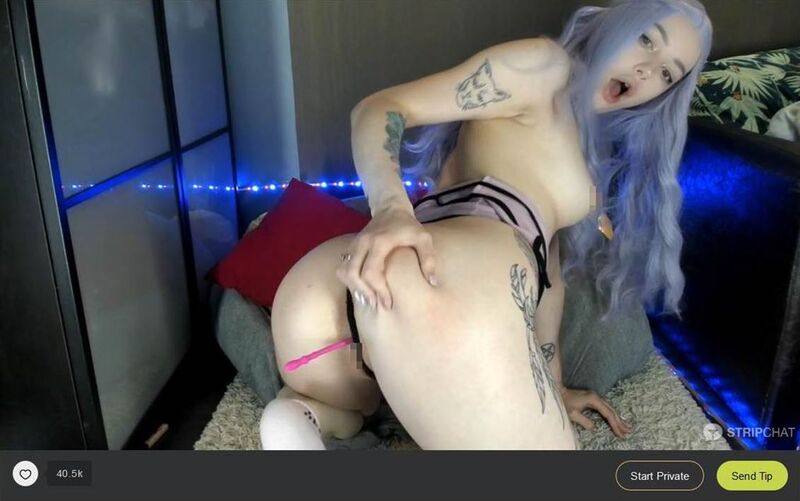 During peak hours Stripchat has over 2,000 cam rooms to choose from, with quite a big selection in all the gender categories. The girls make up the majority of the site, with a global selection and little country flags telling you where each chat host is from. Currently, Stripchat is the only cam site still doing VR cams. Private shows start for as low as $0.77 a minute.
Cam2cam is a separate show mode, for which some models charge extra.
---
MyFreeCams.com
MyFreeCams is the original freemium cam site. It was the site that originated the free sex show bonanza. Users tip for requests, for goals, and to show their appreciation. MyFreeCams has a ton in common with Chaturbate, with two key differences. MyFreeCams has only female webcam models and MyFreeCams has a set price if you choose to go into a private show.
Visit MyFreeCams.com
MyFreeCams has thousands of babes online at any given time. MyFreeCams has girls from around the world and more American cam girls than any other site. Requests will usually cost you a few dollars, depending on your request. If you want to switch to a private show, there is a set price of $6.00 a minute, or $8.00 for a True Private.
MyFreeCams involves a similar cam2cam setup process to Chaturbate. But, that also means you can cam2cam without going into a private show.
---
Cam4.com
If you are looking for gratuitous nudity, Cam4 has it in spades. When you go onto the site, you are at first bombarded by all genders. After some simple filtration, you will find results more suitable to your tastes. Cam4 can't compete with Chaturbate in terms of the number of users or models, but there is still a ton of action to be found. You really don't have to look far.
Visit Cam4.com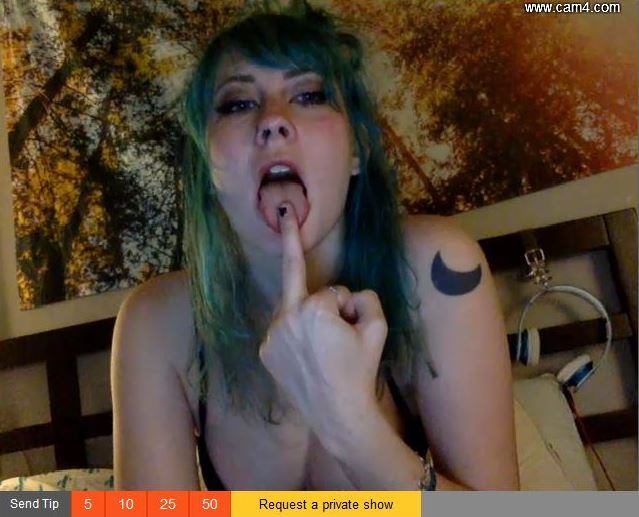 Cam4 has a huge variety of females, males, transgenders, and couples. Many users on Cam4 end up joining the community. They start broadcasting and earning tips for themselves. While the girls on the site are often naked and dancing around, you will find that they aren't usually getting tipped a lot. You can easily get a lot of attention on this site, by being one of the few people that actually tip.
It's hard to say what the prices of private shows are on Cam4. Most of the girls charge under $3.00 a minute, with many charging much less. Cam2cam is included during private shows.
---
BongaCams.com
While Chaturbate is the most popular free cam site in North America, BongaCams is the most popular cam site in Europe. The site is filled with a ton of gorgeous European babes, mostly from Russia and the former Soviet Union. The cam girls are often nude, and if they aren't, can be coaxed into nudity with just a few tips. Competition for attention can be stiff if another high roller walks into the room.
Visit BongaCams.com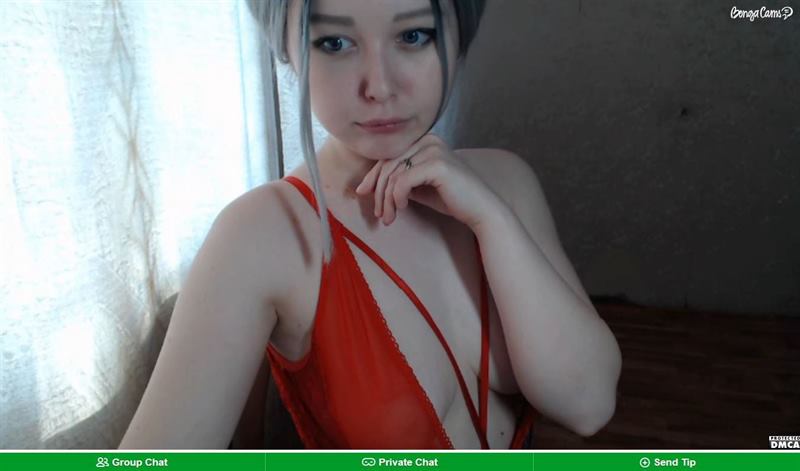 On average, BongaCams has about 800 models online, but during peak hours, you will find over a thousand. The front page is generally composed of girls that have higher tip expectations for requests, with the less expensive girls being deeper in the pages. Private shows on BongaCams have a set price of $3.00 a minute, or $4.50 if you want a private no one else can spy on.
Cam2cam can be started in the free chat without going into private, but models will only watch your camera if you actually tip for it. Overall, BongaCams would be fantastic if it wasn't for all the popups.
---
Cams.com
Taking a step away from the sites with a ton of free nudity, Cams.com starts the breach into more premium territory. The girls can and do get naked in the free chat rooms, but some will only do so in private. There are always a couple of rooms on the front page, of girls with their tits and asses out, but you shouldn't expect to find that in the majority of rooms like you would on Chaturbate.
Visit Cams.com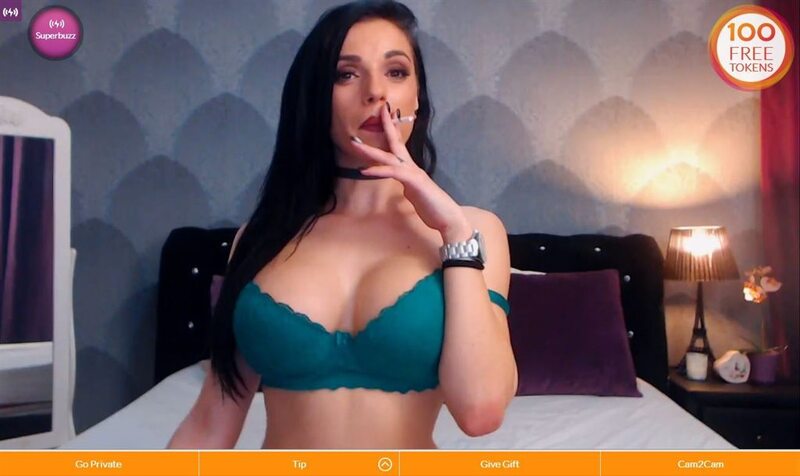 Cams.com doesn't have the most cam models, but it does have its fair share. There are usually upwards of 600 babes, studs, and couples to choose from. There aren't any set goals in the rooms, but users will often tip for requests and will tip to activate Lovense toys, to get the party started. If you make the switch to private shows, the average is $3.00 a minute, not inclusive of cam2cam.
There is far more nudity in the Nude chat rooms than there are in the Free chat rooms, but the nude chat rooms will cost you money to watch.
---
Flirt4Free.com
Flirt4Free stands in the middle ground, between premium and freemium. The girls on the site are allowed to act and do as they please, and are allowed to charge accordingly. While there are no goals like there are on Chaturbate, the girls do accept tips for flashes and requests. Many of the girls put on Party Chat shows. These are shows where the model is stating outright, tip me and I will get naked for everyone to see.
Visit Flirt4Free.com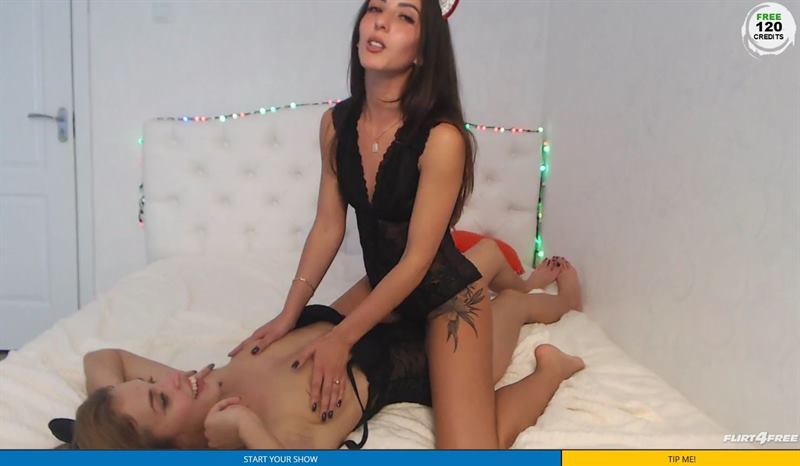 In terms of model quantity, Flirt4Free has one of the smallest model pools. That being said, the quality of the models themselves isn't at all lacking. Since nudity is scarce, we recommend sticking with the party chat rooms, if you are looking to spy some free titties. The action is generally more vanilla than Chaturbate, but on the right day, you can catch something spectacular.
You can start multi-user shows which are inclusive of cam2cam for as low as $0.50 a minute. If you prefer to just tip for requests in the chat, you will need to inquire for prices with each model.
---
What These Sites Have in Common With Chaturbate
The sites on this list are all freemium. What that means, is that the girls are allowed to get naked in the free chat room. They will strip for requests, and when they get tipped enough to get frisky. The girls on the seven sites above all use Lovense and Ohmibod toys in most of their shows. As users tip, the toy gets activated, creating an interactive experience.
On Freemium sites, the excitement continues, as long as the tips continue. The girls are encouraged to perform, through the tips of users. If you intend to be a free user, there is a lot to check out, but you won't have any control. The users who control the shows are the users who buy tokens and use them to show appreciation.
---
What Makes These Sites Better Than Chaturbate
As mentioned under the CamSoda section, cam2camming is a hassle on Chaturbate. You have to turn yourself into a broadcaster. You then need to invite the model to join your room. You can't just turn on your webcam as you would on other sites. Cam2cam is Chaturbate's biggest flaw.
The sites on this list have all overcome that flaw. You can cam2cam easily on all of them. Other than Cams.com, all the sites on this list even include cam2cam for free during private shows.
All in all, these sites give you all the free shows, as you would have on Chaturbate, but with the added ability to actually turn on your webcam for a more intimate experience.
---
What Makes This List Better Than Other Lists
Other sites have a list of sites like Chaturbate, but they include sites like ImLive and LiveJasmin. While they are both fantastic sites, they are both premium only sites. What that means, is that the girls on the site aren't allowed to get naked in the free chat. These sites don't only look down upon free nudity, they even penalize the girls for it.
If you go to a premium site and ask a girl to get naked, you can actually get her in trouble!
This is the true list of where you can watch free cam shows and where you can tip for nudity, just like you could on Chaturbate.
---
Conclusion
If you are simply looking for free nudity, we recommend signing up for each and every one of the cam sites we listed. With hundreds online at any given time, you will find some overlap of models between the sites, but overall, you will be greatly expanding your horizons. A highly recommended strategy is to bookmark all of them and to view just the front page of each when you're about to get down to business.
If you are the busy type and don't have the time to sign up everywhere, then we suggest CamSoda as your Chaturbate alternative. Overall, it's a very similar site, but with better features. Other than the option to cam2cam on your phone, you can also get live previews of every room on the page at the same time. You can watch tens of shows at once.
Visit CamSoda.com
---