Top 4 Adult Cam Sites for Hot Interracial Sex Chat
The Best Webcam Sites with Interracial Couples on Cam
For you people reading this, there is probably not much better than watching a petite white babe get pounded by a big black dick, or a spicy Latina riding a muscular German stud. Unfortunately, only a select few sites host interracial couples on cam, and even fewer have a selection of interracial sex chat shows that are worth a mention.
We took the time to sift through the internet looking for the top sites that offer the best interracial sex cams. Whether you're looking for a luxurious experience, a cheap thrill, or a free way to watch a gorgeous ebony and ivory couple go at it, this list has something for you.
Stripchat.com
With a large selection of 1,500+ hot and flirtatious models always available on the site, loads of chat categories, free nudity and good hi-def broadcasting quality, Stripchat should, definitely, be included on your list of frequently visited cam sites.
Visit Stripchat.com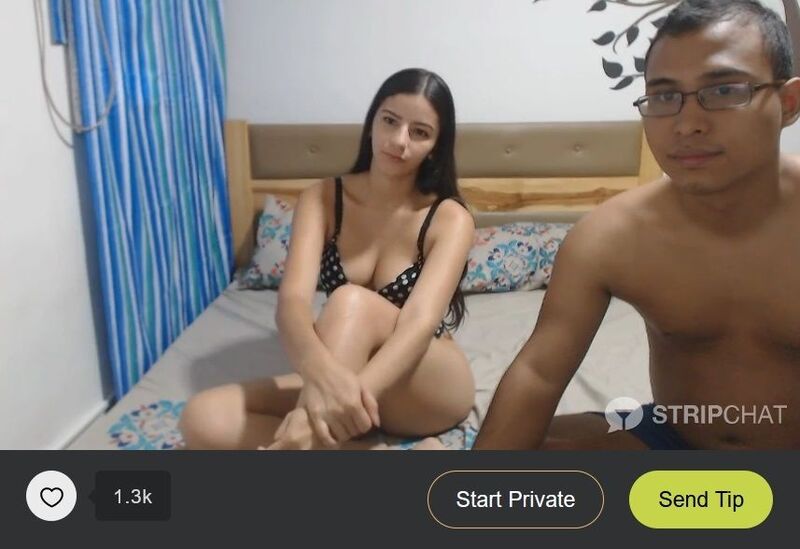 To find interracial cam shows, press on the All Categories button beneath the search bar. You'll be directed to a page displaying all of the site's hundreds of categories arranged in alphabetical order. Under the letter I, you'll see the Interracial category, which usually consists of more than 70 online couples and threesomes of a mixed race sexually pleasuring one another in front of their webcam for you to enjoy.
You can also opt for Couples. This category contains more than 100 chat rooms active around the clock. Not all of these rooms populate performers from different races, but quite a few of them do.
A private sex chat on Stripchat averages $2.40 a minute. Minimum chat rate stands at $0.80, and if you exert some effort, we're positively sure, you'll find some couples charging similar rates.
Be advised, adding cam to cam to your chat entails an extra payment of 30-50 percent. On the bright side, a c2c chat on Stripchat is also an exclusive chat. That is, other users won't be able to spy on your show leaving you alone with your interracial couple.
If you like certain performers, you may choose to show them your support by joining their Fan Club as a Soldier, Lord or Prince for a monthly sum of $9.99, $19.99 and $49.99 respectively. Practically speaking, apart from the status they invoke (You'll get a special badge indicating how high in the hierarchy you are), these titles give you the same benefits comprised of the ability to send the performers private messages and spy on their private shows for free.
Stripchat is currently the only cam site that has virtual reality chat rooms. Most of the time, its VR section is populated by 10-15 performers capable of giving you exciting stereoscopic live shows. It's quite rare to see couples there, especially interracial ones. But, you can never know. You might get lucky and stumble upon a twosome having sex in a VR environment. This will be something you'll not easily forget.
---
Chaturbate.com
You can go to Chaturbate, right at the moment you're reading this, and watch hot interracial couples have sex, free of charge. A lot of the time, those interracial cam shows are even streamed in HD, and Chaturbate doesn't bother you with incessant ads or gate anything crucial behind a pay wall.
In case you're wondering, no, there is no catch.
Visit Chaturbate.com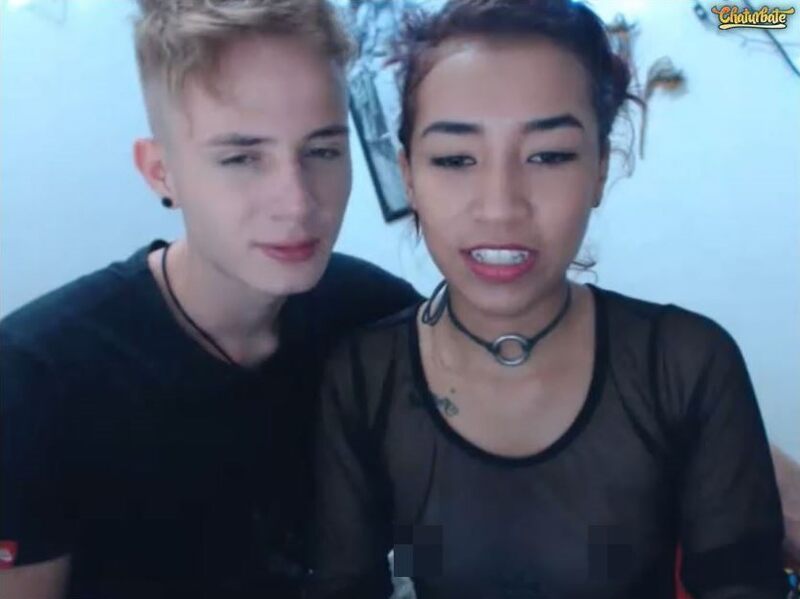 Chaturbate has climbed to the top of the most popular chat sites as fast as it did for a reason. It is not only arguably the best free cam site there is, but has a plethora of cool features, high video quality and amazingly sexy cam models using its platform.
Chaturbate also doesn't have a dedicated section for interracial couples, and you can't preview the chat rooms by hovering over them like in most other cam sites. Even so, finding some hot interracial sex chat shows on Chaturbate never proved to be a problem just due the sheer amount of them. It even has a good amount of great-looking gay interracial couples.
Overall, Chaturbate has by far the biggest collection of interracial couples on cam out of the three cam sites we picked, and in general out of most cam sites in the business. And that is good, because the site offers no convenient way of turning on your webcam to be seen by the model you watch. There is no cam2cam feature to be found on Chaturbate other than the ability to set up your own chat room and invite the models to it.
As for customer support, Chaturbate has a frankly giant FAQ page that covers most questions you'll have and a billing support page to help alleviate any payment hiccups you might experience. As with most other free sex cam sites, Chaturbate doesn't have a live customer support chat, but the other options it has for you will probably be comprehensive enough that you won't need it.
At the end of the day, though, it can't be stressed enough how hard it is to complain about the small things when you get so much for free.
---
BongaCams.com
BongaCams mainly focuses on white models as a large majority of its 800+ performers constantly active on the site are European in origin. Nevertheless, there are quite a few models from other ethnicities, which gives rise to interesting interracial mixtures.
Visit BongaCams.com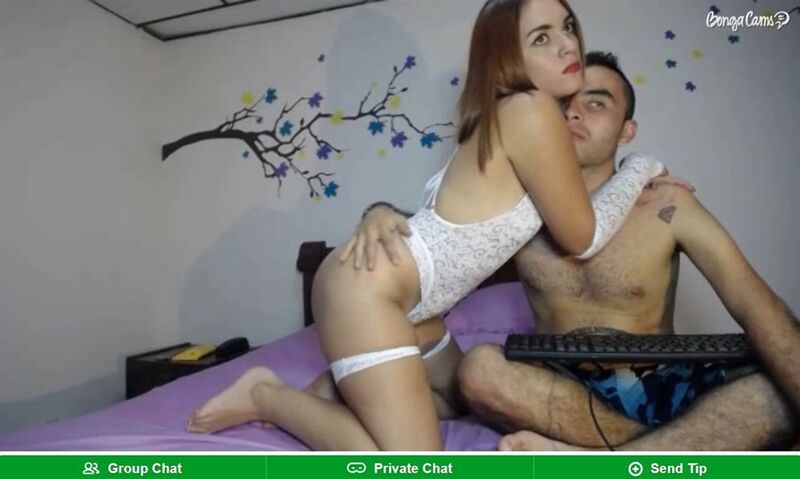 BongaCams doesn't have a specific category for interracial couples, but by selecting Couples under the Gender parameter on the filtering tool, you'll get to more than 70 twosomes, many of whom consist of different races.
A private chat with a couple on BongaCams will cost you €4.10 a minute. This is a uniform price charged by all of the site's performers regardless of their gender, and it includes cam to cam.
Take into account that any of your private chats are open to peepers who can spy on the show. If you want exclusive time with your performers, you should opt for a Full Private Chat, but you'll have to pay 50% extra.
If these rates are a bit high for you, you may choose to join a Group Chat. You'll share the performers with other like-minded users and you won't be able to activate your cam, but you'll enjoy a hot show with full nudity at a price which is 50% lower than a private chat.
BongaCams has a wonderful reward program that is highly beneficial for repeat users. It automatically upgrades your membership status the more tokens you buy. You start with Gold after you make your first purchases and climb all the way up to Exclusive. Higher status unlocks more and more benefits, for example sending private messages to performers, chatting invisibly, navigating an ad-free interface and even kicking out from chat users of a lower status.
Above all, BongaCams is distinguished from other cam sites by its awesome promotions yielding hefty token bonuses. If you're new to the site, you'll get free 10 token and lifetime Gold membership upon your first purchase. If you make this purchase from your smartphone, you'll get 50% back from the tokens you've spent on the site's premium services (up to 100 tokens). The Cashback Offer regularly gives 25-200 tokens to the 5 biggest spenders in the last 24 hours. The promotions constantly change as old ones are replaced by new ones, so you'd better keep track of the changes.
---
ImLive.com
Aside from being one of the best cheap cam sites around, ImLive also has a vast selection of couples using its platform, with about half of them on average being interracial. Its video quality might not compare to the one offered by LivePrivates or Chaturbate, but its prices, bonuses and various features more than make up for it.
Visit ImLive.com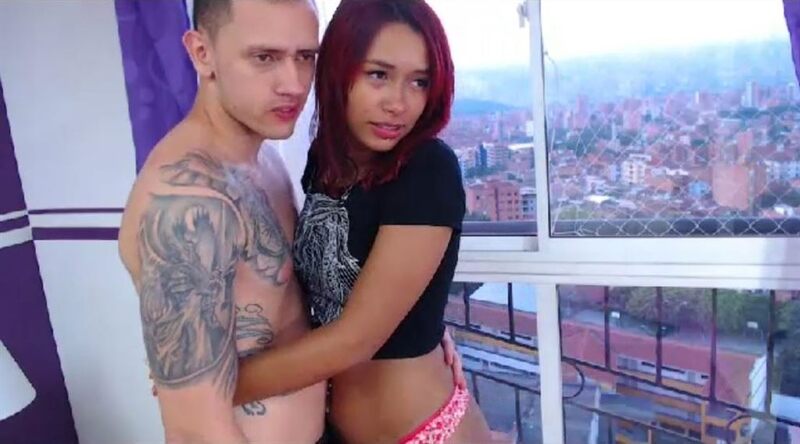 ImLive also provides customer support through a variety of means. There's a comprehensive FAQ section, the usual email support, live chat, and even a phone number you can call to talk to them personally.
While ImLive doesn't necessarily let you search specifically for interracial sex chat, it does let you select to view only the couples, and even filter them according to ethnicity. So, if you're looking for a specific interracial mix, you can look for it here. Also, Whether you're into guy-on-girl, girl-on-girl or guy-on-guy, ImLive has them all, and for cheap.
Many of you looking for the best interracial sex cams will want to go private with them and experience the excitement of telling them how to fuck, but will also want it for cheap. Many of you now found a cam site that has exactly that, and then some.
Choosing between ImLive and LivePrivates is matter of price point, as both will have pretty much the same selection of interracial couples hosted on their platform. Ask yourself if you're willing to shell out a few more dollars for HD video and choose accordingly.
---
Conclusion
Searching for the best cam sites for watching interracial couples on cam taught us, that while there are many great cam sites out there, a lot of them fail to provide for those of you interested in the simple pleasure of watching a big black dick in a small pink hole. It's a shame, really, in this day and age. Thankfully, though, you have the sites above to satiate that need. They all have a big collection of great interracial cam shows with prices that range from the affordable to the 100% free.
Nevertheless, we have to recommend Stripchat as the best cam site for interracial sex chats. Its great number of models always available for live cam shows, video quality, myriads of categories and advanced chat features in the form of VR put it ahead of its peers.
Visit Stripchat.com
---