Top 7 European Cam Sites of 2022
7 Best European Sex Chat Sites
Modern sex cam sites are currently divided between European and American. There are a few dedicated Asian cam sites, but they aren't as good as their Western counterparts. When looking for European cams, filled with European cam girls, these are the 7 best sex cam sites. They have the biggest selections from across Europe.
Discover what each has to offer.
LiveJasmin.com
LiveJasmin is European cam site based out of Hungary. The site has since expanded to include women from all across the world, but the majority of the cam girls are European. LiveJasmin stands at the forefront of the industry, providing the hottest cam girls and the best sex cam experience available online.
Visit LiveJasmin.com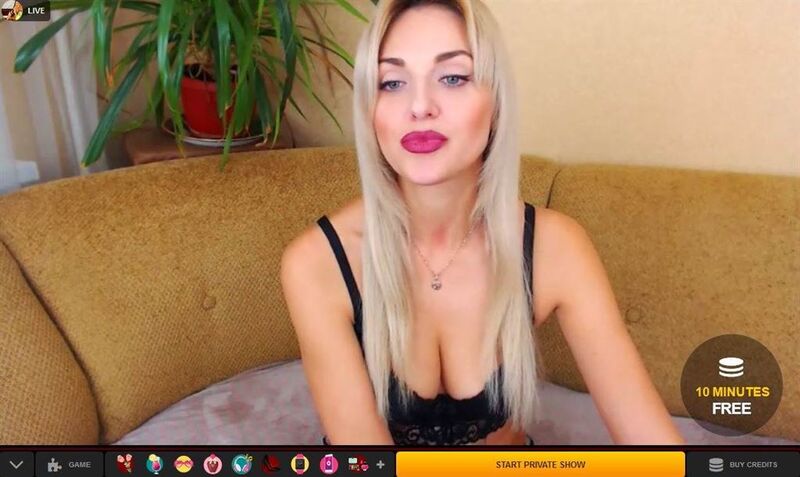 You can easily find the European cam girls on the site by clicking on the options menu. You can set the Region to Europe, which will show you all the models from Europe. Alternatively, you can select a Language namely Spanish, German, Italian, or French. To find cam girl that speak other languages, you can take advantage of the search bar.
LiveJasmin has free chat rooms where you can watch the models and talk to them to get to know them better. While you can tip in this mode, there is no nudity. The free rooms on LiveJasmin are an appetizer, rather than the main course. You should use these rooms to find out what a model is willing to perform in private.
Private shows are where the action happens. They have an average cost of $2.20 a minute, which is inclusive of cam2cam on computers. On mobile devices, c2c costs extra. Two way audio on average costs an additional $1.10 a minute, regardless of the device chosen. While LiveJasmin charges you extra to turn on your microphone, it's the only site that guarantees it will work.
---
ImLive.com
ImLive is a cheap European cam site with women from all across Europe. The site has an amazing customer loyalty program, which makes the site cheaper as you climb up the ranks and get more free credits with each purchase. ImLive has a really cool fantasy submission feature, where you can get the models to contact you.
Visit ImLive.com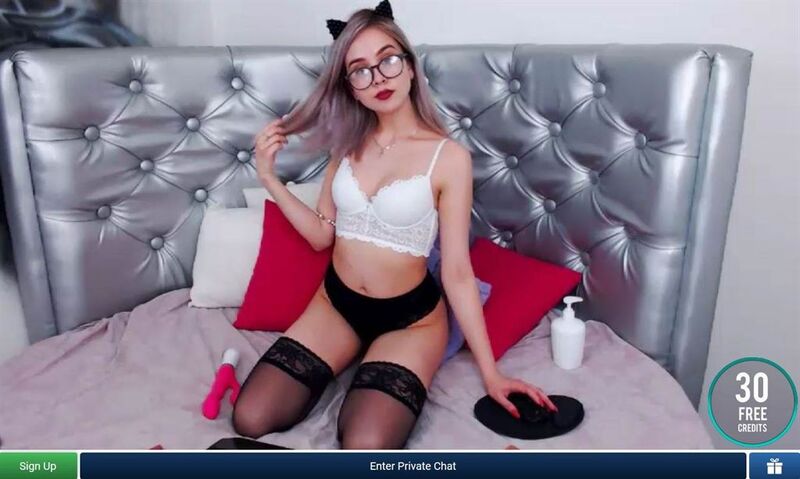 Trying to browse manually to find the European sex chat hosts on ImLive can be hard. We recommend going into the Advanced Search and using the individual languages to search. The available languages currently searchable are Italian, French, German, Spanish, Romanian, Russian, Dutch, Greek, Portuguese, Hungarian, Polish, Norwegian, Swedish, Bulgarian, Czech, and Danish.
ImLive has completely free chat rooms which you can enjoy for as long as you want. Every once in a while, you will see a flash of skin in the free chat rooms, however, these chat rooms overall do not contain much nudity. The free rooms should be used to talk to the models and to figure out if they fit your tastes.
Private chats cost between $1.90 and $3.00 a minute at the lowest loyalty tier. The price drops by up to 25% as you climb up the rewards loyalty tiers, but it is a slow climb. The private chats on ImLive are inclusive of cam2cam and 2 way audio, but currently neither is available on mobile devices
---
xLoveCam.com
xLoveCam is one of the cheapest European cam sites around. The price range between the cheapest and most expensive girls on the site really isn't that big. All of the cam girls are marked with flags, so you can tell exactly what languages they speak. French, German, Spanish, and Italian are just some of the frequently found languages.
Visit xLoveCam.com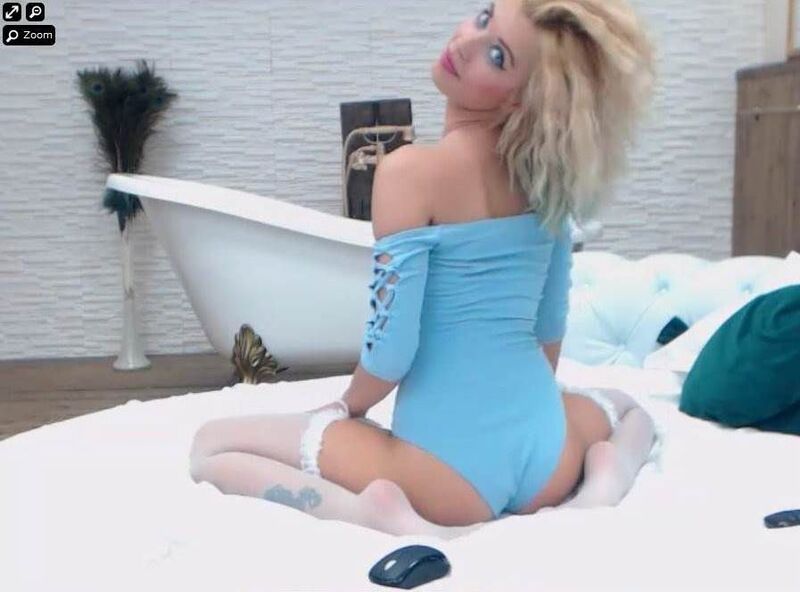 You don't really need to look for European models on xLoveCam, as around 90% of the models on the site are European. If you do want to filter it, so they are the only ones displayed, look at the options menu and scroll down to Ethnic Group. European is available as one of the options.
xLoveCam's has free cam rooms, where you can talk to the models and tip for various requests. There is not much nudity in the free cam rooms, but you can find some. If you are looking for free tits, Monday's are your best bet. The site has an ongoing Topless Mondays promotion.
The private shows ton the site are quite cheap, averaging at around €1,80 a minute, inclusive of cam2cam and 2 way audio. Unlike LiveJasmin, cam2cam is available for free on all devices. Though, the models on the xLoveCam aren't usually as hot as LiveJasmin.
---
MyDirtyHobby.com
MyDirtyHobby is German cam site with some of the most hardcore webcam models you will find online. MyDirtyHobby permits shows on the site which would get cam girls banned on other sites. While MyDirtyHobby doesn't have any free chat rooms, it's your best location for seriously deviant shows.
Visit MyDirtyHobby.com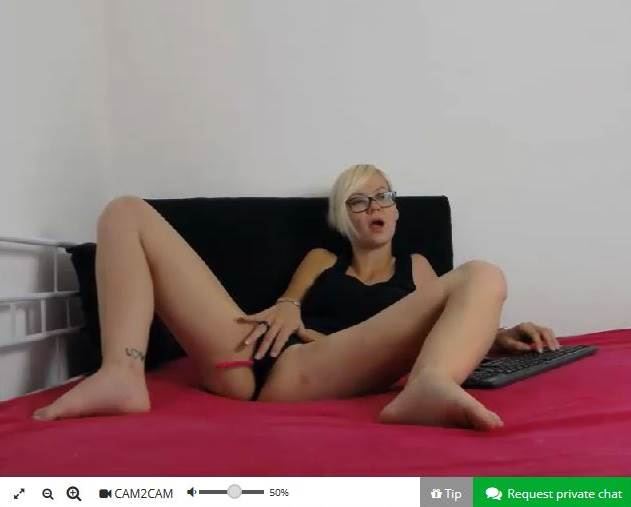 MyDirtyHobby is made up almost entirely of German cam girls. You can find some cam girls from the UK as well, but they really aren't as common. The rooms are all labelled with country flags, so you can tell exactly what languages the girls speak. Most of the girls will greet you in German, but some speak other languages such as English, Spanish, and French as well.
As mentioned, MyDirtyHobby does not have free show rooms. The site starts charging you the moment you enter, with the cost deducting by the second, rather than by the minute, so peeking doesn't cost too much.
The regular show rooms on MyDirtyHobby open up like on Skype. You see your messages and the models. You can't tell how many other people the model is talking too, but you can cam2cam at no extra cost. Switching to a private chat guarantees you are alone and allows you to turn on your microphone as well. Regular shows average around €3,00 a minute, switching to a private usually doubles the cost. C2C is currently only available on computers.
---
BongaCams.com
BongaCams is arguably Europe's favorite cam site, getting more daily visitors in some countries than Wikipedia does. The site has a big collection of cam girls from Europe. While the site is actually based in the Netherlands, you will find that most of the cam girls are Russian. BongaCams bought over and merged with RusCams, a Russian site a few years back.
Visit BongaCams.com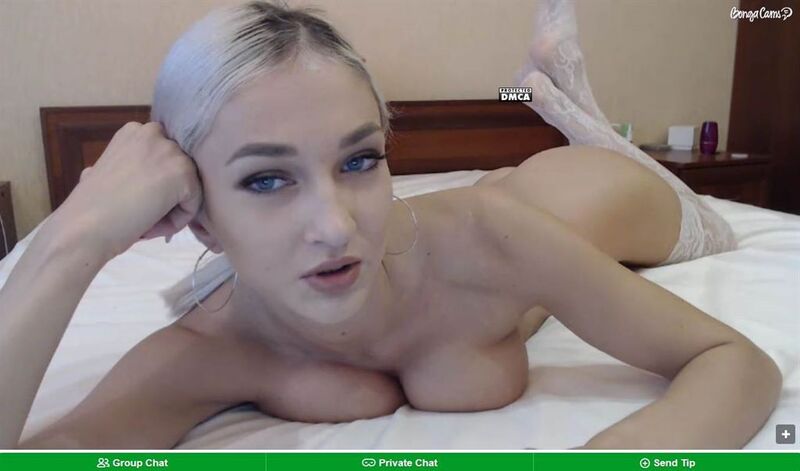 BongaCams' search menu is a little hard to find, hiding right beside the logo at the top of the page. You can scroll down to Region, to select Europe as well as Russia/Ukraine. You can further search by individual languages, mainly French, Spanish, Russian, Italian, German, Swedish, Portuguese, or Dutch.
BongaCams' free chat rooms are filled with nudity. There's of ass and titties everywhere you look. Users tip for requests and for goals in the free rooms. Unlike most other cam sites, you can actually cam2cam in the free chat rooms on BongaCams. While you can turn it on for free, no one is going to watch you unless you pay them to.
BongaCams has a set price for private shows. It will cost you about $5.00 a minute, not inclusive of cam2cam or 2 way audio. Some of the cam girls will let you do it for free, while others will expect a tip for it just like in the free rooms. At present, you cam2cam is not available on BongaCams' mobile site.
---
Visit-X.net
Visit-X is another German cam site, one with an amazing VIP program. You can pay a monthly fee, and get access to thousands of hours worth of videos. Like MyDirtyHobby, Visit-X also does not have a free chat. However, you can get a 5 second free peek into many of the rooms to see what's happening. VIP's get an extension to 15 seconds.
Go to Visit-X.net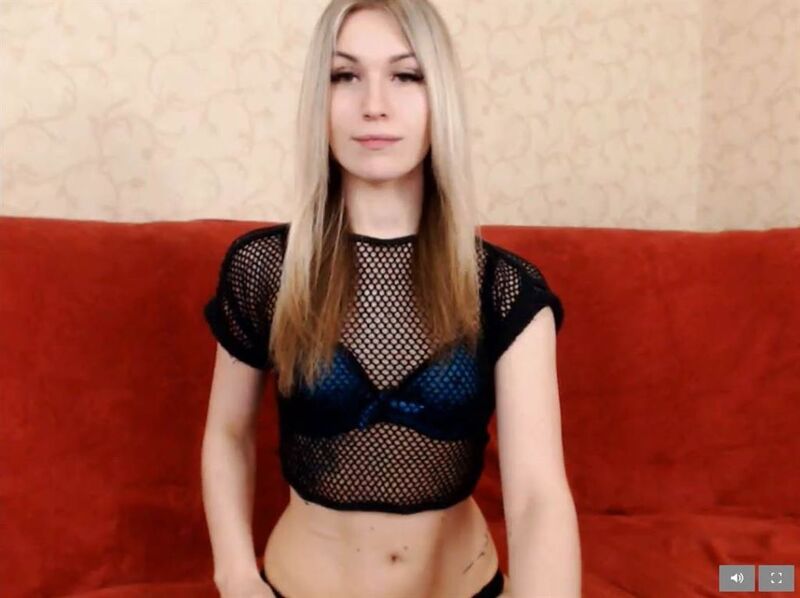 The cam girls on Visit-X are pretty much all German, with few exceptions. Most of the cam girls on the site speak German and English, but you can find a few models that speak other languages too. Visit-X is one of the best sites for German cam girls, but has very few other European options.
There aren't any free show rooms on Visit-X. The site charges you by the second, so opening a room for a moment to see what is happening isn't too bad. You will often find that the girls are already naked when you join the chat rooms.
The paid shows rooms on the site average at around €3,50 a minute. The rooms also open up like on Skype, so you can't tell how many other users are there. You can cam2cam for free, be to sure you're alone you will have to pay extra for a private show, for which the price varies greatly by model. C2C is currently on computers only.
---
Streamate.com
Streamate is actually an American cam site, but the number of European cam girls you can find on the site is very high. All of the cam rooms on the site are clearly labelled with initials of a country, telling you where the model is from. You can easily find cam girls from more obscure parts of Europe, such as Latvia and Estonia.
Visit Streamate.com
To filter down all the cam girls from Europe, we recommend changing your region settings. You can select either Western Europe which includes countries like Spain, Britain, and Denmark or Central/Eastern Europe which includes countries like Russia, Latvia, and Hungary. Sadly, you can't search through both regions simultaneously.
The free show rooms on Streamate have limited nudity in them. Users can tip for requests in some of the rooms, but unless it's a Gold Show room, there aren't any set goals to watch. Most users use the chat rooms to talk to the models about private shows they want, rather than to tip for things like they would on sites like Chaturbate.
Many of the girls on the site only get playful when you go private with them. The price range is quite large, ranging from $0.99 a minute to $12.00 a minute. Cam2cam and 2 way audio are usually included, but it depends on the model so we recommend double checking.
---
Conclusion
European cam girls are quite easy to find across all cam sites. There is usually a region filter available, by which you can set it to only display the European models.
On Many cam sites, you can actually search for cam model by language. This will enable you to find cam girls from specific countries and will enable you to have a conversation in your mother tongue, whatever language that is.
Overall, our top cam site recommendation is LiveJasmin. It has the biggest selection of European model, as well as the hottest ones. Unlike other sites which let any girl join, LiveJasmin has a vetting process.
We highly recommend checking it out.
Visit LiveJasmin.com
---